What to do in Salta, Argentina if You Have 48 Hours
The city of Salta in northern Argentina has beckoned for years. Through the travel grapevine I'd heard it was a must visit city. It wasn't what I expected.
Salta is a medium-sized city. It's absolutely lovely around the town square. And the bird's eye view from the top of the Teleferico is beautiful. But it's noisy. Traffic is bad and the fumes from the cars aren't pleasant. Crossing the street is an exercise in timing. Get it wrong and you'll be maimed for life.
Update April 2020. This post includes some affiliate links. If you make a qualifying purchase through one of these links, I may receive a small percentage of the sale at no extra cost to you. Thank you for your support.
Is it worth spending 48 hours in Salta?
In 48 hours we did a lot of walking. I get a better sense of a place if I walk it. We walked to the edge of town where tourists don't normally go. But that's where you see real life happening.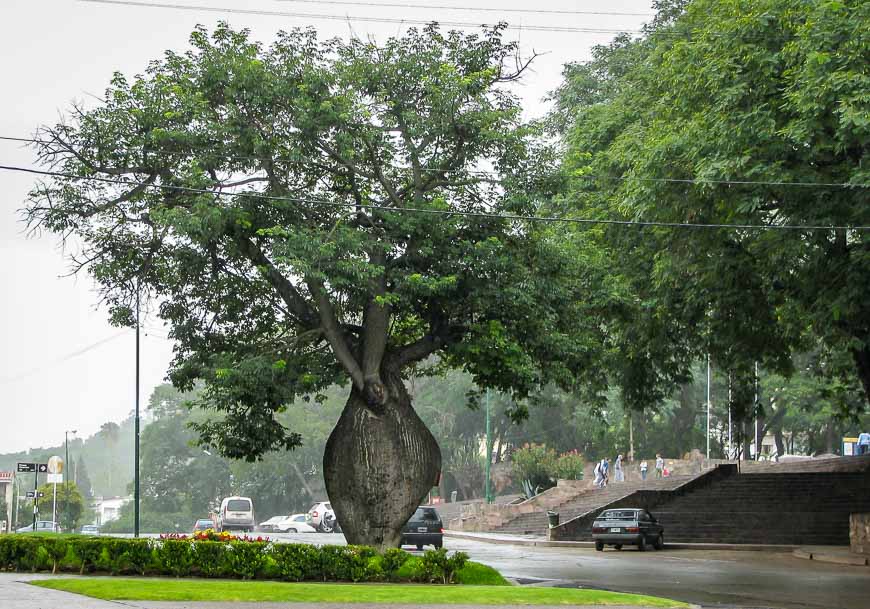 There are the usual museums that one must- should- maybe visit.
The High Mountain Archaeology Museum, located on the Plaza 9 de Julio, was a hit – albeit a sobering one. The museum showcases the mummified remains of three children, discovered at the peak of Llullaillaco volcano – which stands at 6,739 metres.
These three children, two girls 15 and 6 years old and one boy who was almost 7, were sacrificed as part of an Incan religious ritual about 500 years ago. It's believed that they came from elite families. On their journey to meet the gods each child was accompanied by offerings – miniature objects made of gold, silver and sea shell. As well the boy was sent off with a miniature llama caravan. The exhibit is highly educational and very well done.
The Museum of Contemporary Art, located at Zuviria 90 on the Plaza 9 de Julio showcases 124 works of art – both regional and national art.
Casa de Arias Rengel – Museo de Bellas Artes, at Florida 20, exhibits work by local artists and hosts traveling shows from around Argentina.
There are many more museums – History of the North, Ethno American Art, Natural History… If that is your interest you could be kept busy for days. The same goes for churches.
Visit the Mercado Artesanal
One afternoon we rode with a cocoa leaf chewing, spaced out taxi driver to the Mercado Artesanal, at the western edge of the city. The market is housed in a converted Jesuit monastery. A huge number of vendors sell quality items. This place is worth the trip. And so is the walk back downtown.
Take the Mount San Bernardo cable car
Another outing worthy of a few hours of your time is the easy hike or a trip on the Mount San Bernardo cable car to the summit of the mountain. If you're hiking you'll walk past 14 stations of the Way of the Cross. You better avoid this area on the first Sunday of May when pilgrims from all over come to pay their respects.
Once on the summit enjoy panoramic views of the city, waterfalls, gardens, a cafe and plenty of quiet places to enjoy a cup of yerba mate.
My advice for Salta
Walk the city of Salta. Check out the intricate windows and doorways. Figure out why the garbage cans are above ground with holes.
Stop in cafes on the Plaza 9 de Julio and watch the world go by. Visit a club or performance featuring folk music. Talk to the locals – though Spanish is particularly helpful in Salta. Eat empanadas.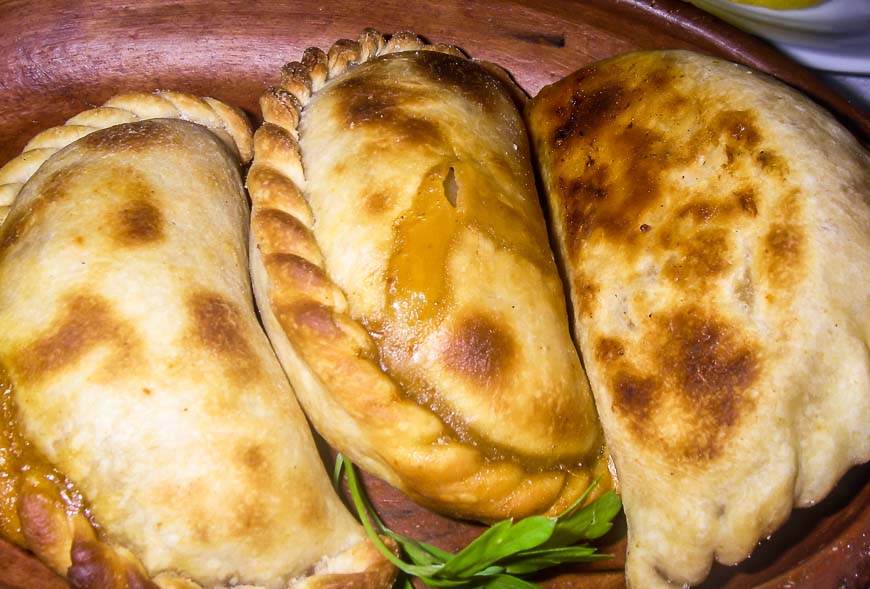 Where to stay in Salta
Hotel Solar de la Plaza is a stylish medium sized hotel housed in a neo-colonial Spanish style mansion.
If you want a boutique hotel less than a kilometre from the city centre then check out the exceptionally rated Legado Mitico Salta Hotel Boutique.
For an affordable option check out La San Francisco.
Dining in Salta
If you were to go to eat out in one place only then make it La Casona del Molino (the Mill House) – on the western outskirts near the Mercado Artesanal.
Don't even think of showing up before 9 PM and be prepared to stay late. Taxis are waiting when it closes. It serves authentic, delicious food in a fantastic atmosphere. Unfortunately it is now in some guidebooks.
Salta is also a terrific base for exploring more of Argentina. Head southwest to explore Cafayate. Hire a guide and drive to Cachi, Tafi de Vallee and on through incredible countryside to Tucuman. Explore the jungle just hours from the city. Or visit the colorful Quebrada de Humahuaca valley.
Further reading on things to do in Argentina
Click on the photo to bookmark to your Pinterest boards.