If you're in western Newfoundland, then the one must-do trip is the Western Brook Pond boat tour in Gros Morne National Park. John and I had to do the boat tour on Western Brook Pond out of necessity – as the boat dropped us off at the start of our four day Long Range Traverse – a backpacking trip. But this is one boat tour you're going to want to do for pleasure.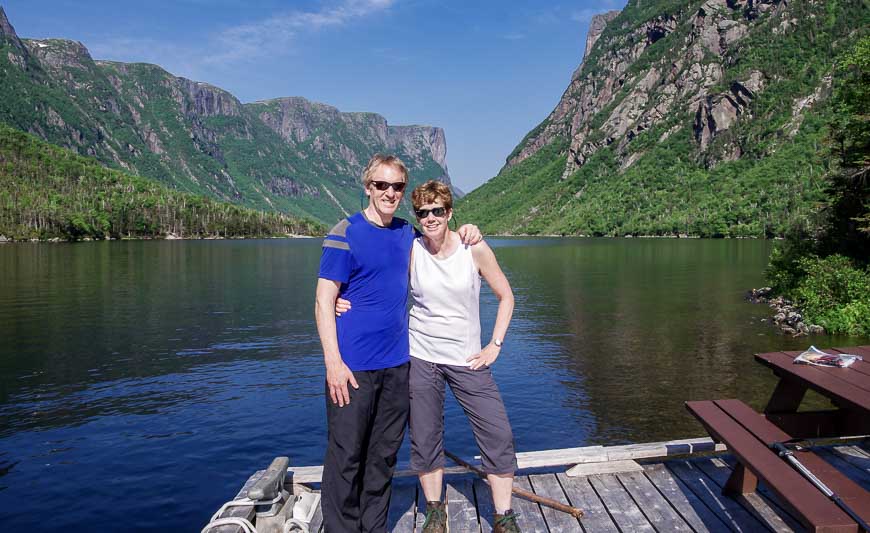 Getting to the launch point for the boat tour on Western Brook Pond
To even get to the start of the Western Brook Pond boat tour, you must walk a 3 kilometre flat, easy path that is part dirt, part boardwalk. Allow about 45 minutes to an hour to do this.
When you arrive at Western Brook Pond, there's a sheltered waiting area where you can purchase gifts and food. There are also scattered chairs and picnic tables so even if you aren't doing the boat tour, the hike in and out is extremely worthwhile.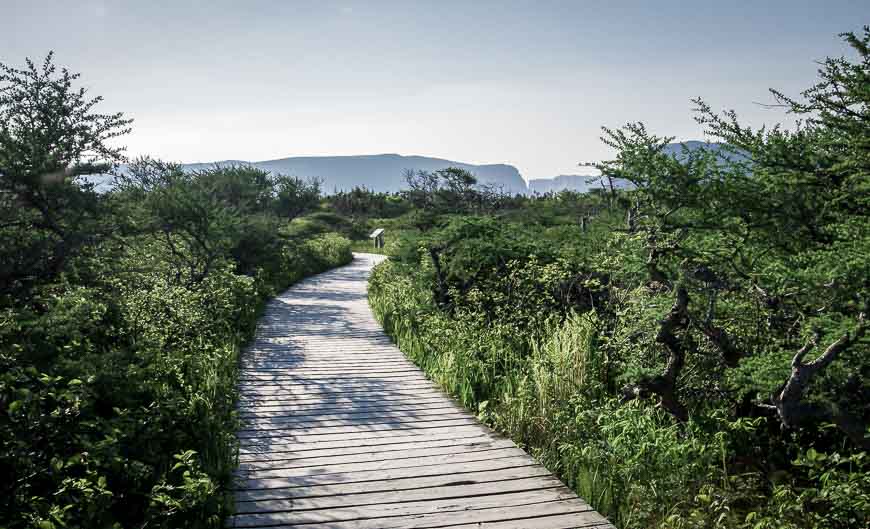 Make a reservation with Bon Tours
You need to make a reservation with Bon Tours – either online or by calling 1-888-458-2016 0r 1-709-458-2016. The actual boat tour is two hours in length. It takes you to the far end of Western Brook Pond and back – with stops along the way to learn about the area – and to take photos.
Cliffs tower above you for much of the ride – reaching over 700 metres above the lake. They are an awe-inspiring sight in themselves.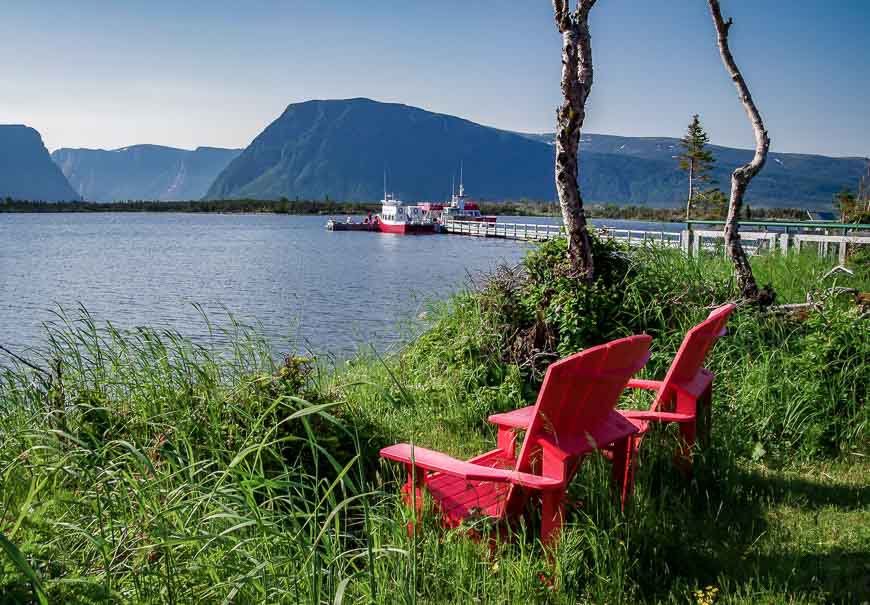 Western Brook Pond has some interesting features
The "Pond" is 16 km long and 165 m deep.
The only outlet of the lake is Western Brook – so it takes about 15 years for the water to completely change over.
Western Brook Pond is home to some of the world's purest water.
More than 20 streams empty into Western Brook Pond; many of them are seasonal.
The pH of the pond is close to neutral – mainly because the largest feeder stream is buffered by limestone.
It's considered to be one of the last wild, oligotrophic lakes in the world. I had to look that up and what it means is:
"(of a lake) characterized by a low accumulation of dissolved nutrient salts, supporting but a sparse growth of algae and other organisms, and having a high oxygen content owing to the low organic content."
When do the Western Brook Pond boat tours run?
The boat tour runs from July until September 2nd. They are weather dependent and require 15 people to run. Its $56/adult, $26/youth and $20 for children.
Should you be doing the Long Range Traverse, it's $23.50 one way and/or a minimum of $195. It's a different high-speed boat than is used for regular tourists.
Most of the Western Brook Pond boat tours are two hours in length. We took just 25 minutes to whip down the lake as we were more a shuttle than tour.
Location map of Western Brook Pond
Where to stay near Western Brook Pond

Rocky Harbour is a great place to use as a base – and it's less than a 20-minute drive from the parking lot used to access Western Brook Pond. There are lots of restaurants and accommodation options – along with plenty to do.

Wildflowers Country Inn is rated as exceptional. Some rooms enjoy a patio and garden view.

Bambury's Hillside Chalets are also rated as exceptional. Some rooms have a dining room, fireplace and oven. There are family rooms as well.

The Fish Sheds are a beach front property that are exceptionally rated. The holiday home features a fully equipped kitchen and a patio with sea views.
Further reading on Newfoundland
Click on the photo to bookmark to your Pinterest boards.