The stunning Buller Pass hike in Alberta's Kananaskis Country takes only four – five hours round-trip. It's one of the best moderate hikes in the area. From your perch at Buller Pass you can see down to the Ribbon Lake (where you can camp with a permit) and over to Guinn Pass. From Guinn Pass you can hike down to the Galatea Lakes and out to Highway 40. Look in the other direction and you'll see snow covered Mount Assiniboine. Now that's a payoff for a 2 – 2.5 hour ascent!
This post includes some affiliate links. If you make a qualifying purchase through one of these links, I may receive a small percentage of the sale at no extra cost to you. Thank you very much for your support.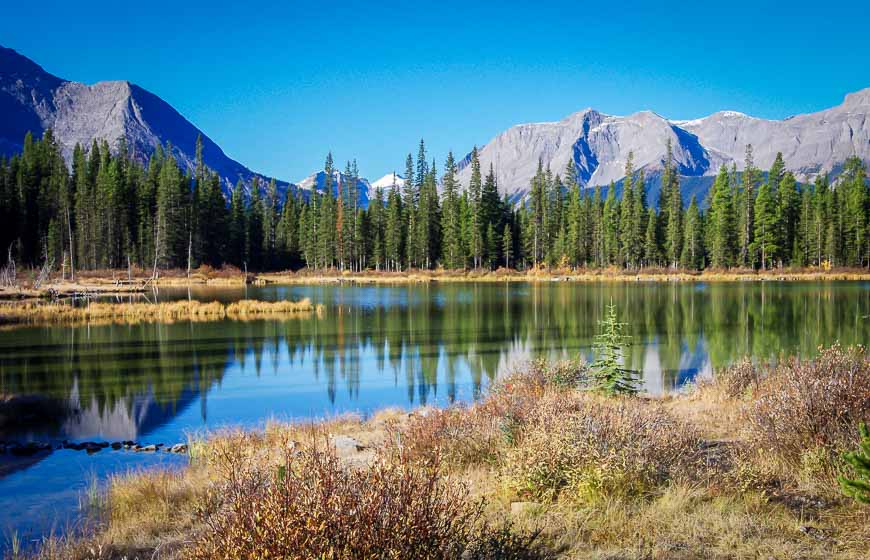 Buller Pass hike summary
Round trip distance: 14.8 km (9.2 miles)
Elevation gain: 670 m (2,198 feet)
Difficulty: Moderate
Time needed: 4 – 6 hours
Buller Pass elevation: 2470 m (8104 feet)
Best time to go: Plan to do the Buller Pass hike from late June until the snow flies in late September or early October.
Map: Gem Trek – Kananaskis Lakes
Dogs allowed: Yes, on a leash.
Good to know: For intrepid hikers, you can hike to Buller Pass and then descend to the Ribbon Lake Backcountry Campground but reserve 90 days out with Alberta Parks.
You can get to Guinn Pass, Galatea Lakes and the Ribbon Lake campground from Buller Pass but it's usually done as an out and back hike.
If you have more time, there is the option to hike to North Buller Pass.
This is a decent larch hike – though there are better ones like Pocaterra Ridge.
Before you go, be sure you have purchased a Kananaskis Conservation Pass.
Carry the hiking essentials.
Don't forget to carry a can of bear spray that is at most three years old. It should be very accessible.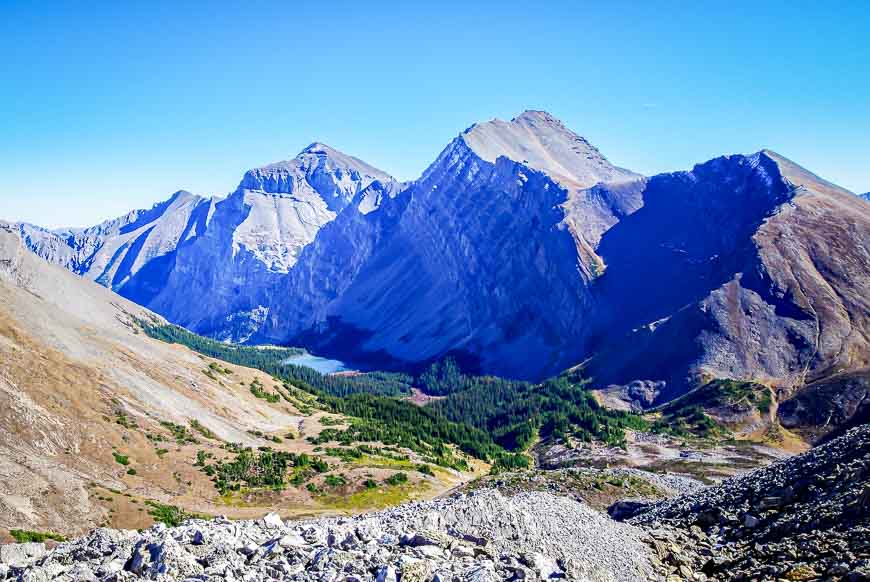 This post includes some affiliate links. If you make a qualifying purchase through one of these links, I may receive a small percentage of the sale at no extra cost to you. Thank you very much for your support.
John and I chose the hike to Buller Pass as the trailhead was a mere five minutes away from where we were staying at Mount Engadine Lodge. From Calgary, it would typically be a two hour drive to get to the trailhead, so this was a treat – yet it wouldn't take up our entire day – a good thing as we'd left John's elderly Mom at the lodge.
Buller Pass hike trailhead location
The Buller Pass trailhead is directly across from the Buller Mountain day use area. If you're coming from Canmore it's about 31 km from the Canmore Nordic Centre.
If you see Buller Pond, you've gone a hundred metres to far. From the junction of Highway 40 and the Smith-Dorrien/ Spray Lakes Trail it's roughly 32 km.
Buller Pass hike description
The Buller Pass hike climbs 670 m (2,198 feet) over 6.6 km to reach Buller Pass. The ascent is generally moderate with a couple of lovely flat sections. For the first hour you're in the woods and thanks to a forest fire there are some decent views.
Great, green mossy sections add a blast of colour to the charred landscape. Stop and listen through here as you might hear and see a three-toed woodpecker.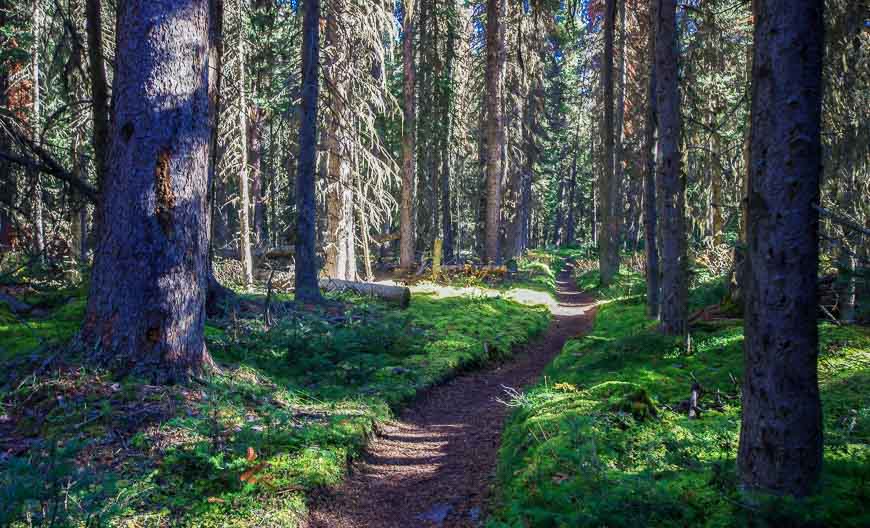 Reach the small waterfall at about the one hour mark on the Buller Pass hike. In summer, it would be a refreshing place to cool off. Shortly after the falls there's a faint trail that takes you northeast towards North Buller Pass. You would need an extra two to three hours to include North Buller Pass on the hike.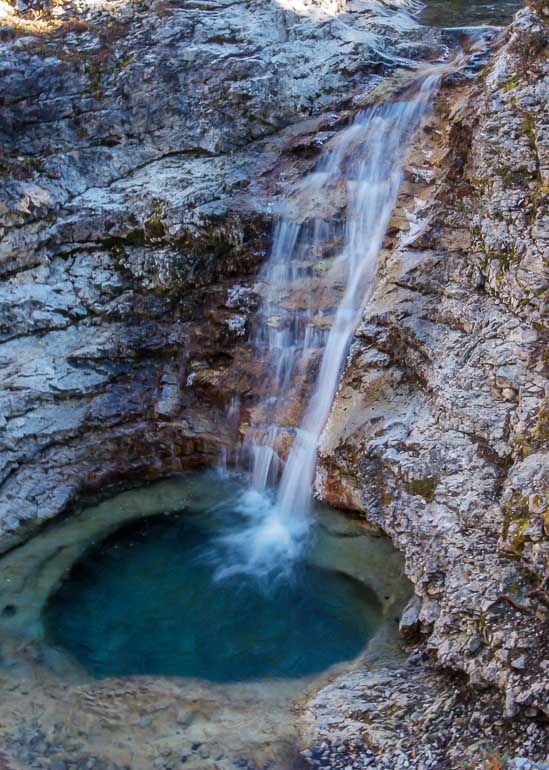 Look for larches on the Buller Pass hike in fall
Climb through swaths of golden-coloured larches to a viewpoint over a gorge. From there you can see the trail as it gently curves towards Buller Pass. It will take another 30 minutes of climbing from here to reach the pass.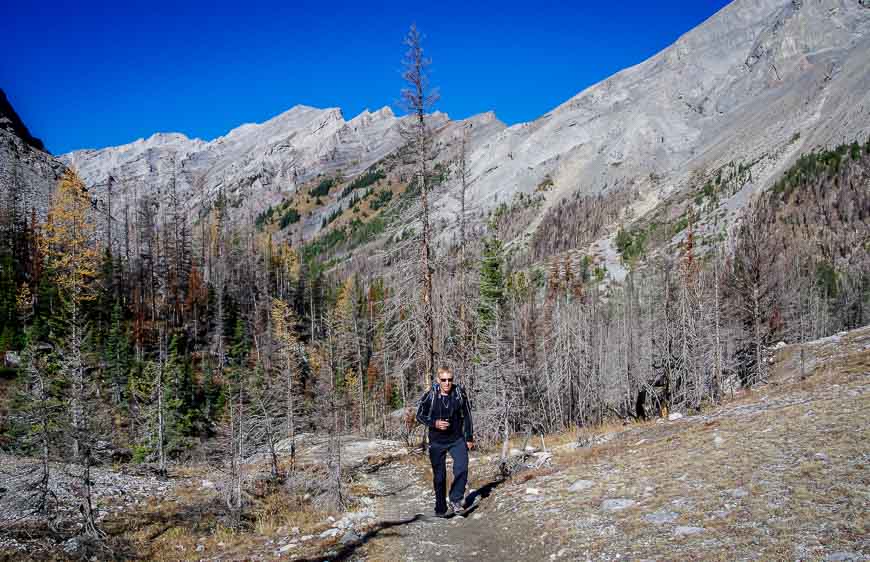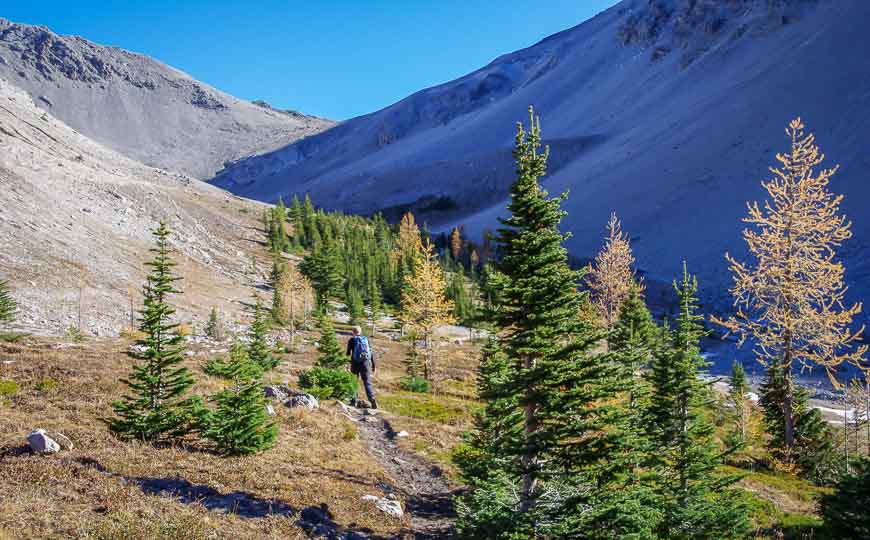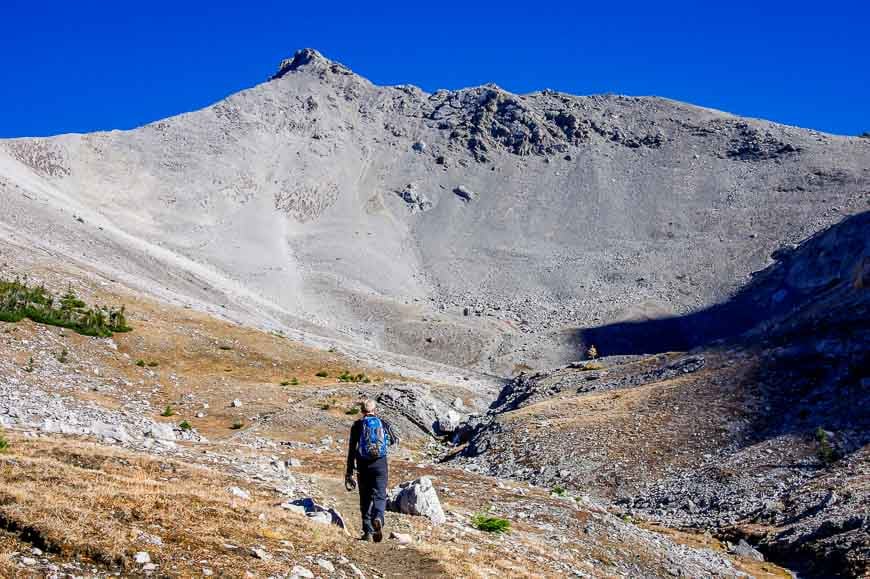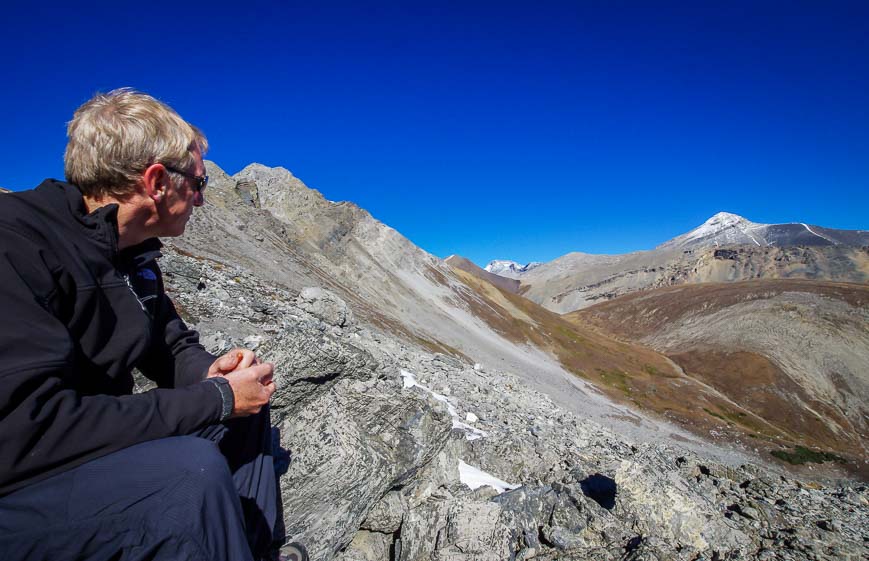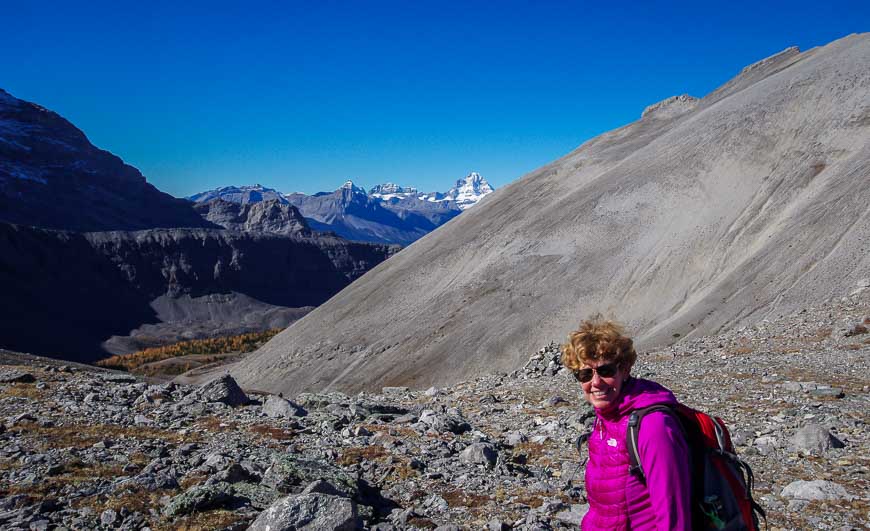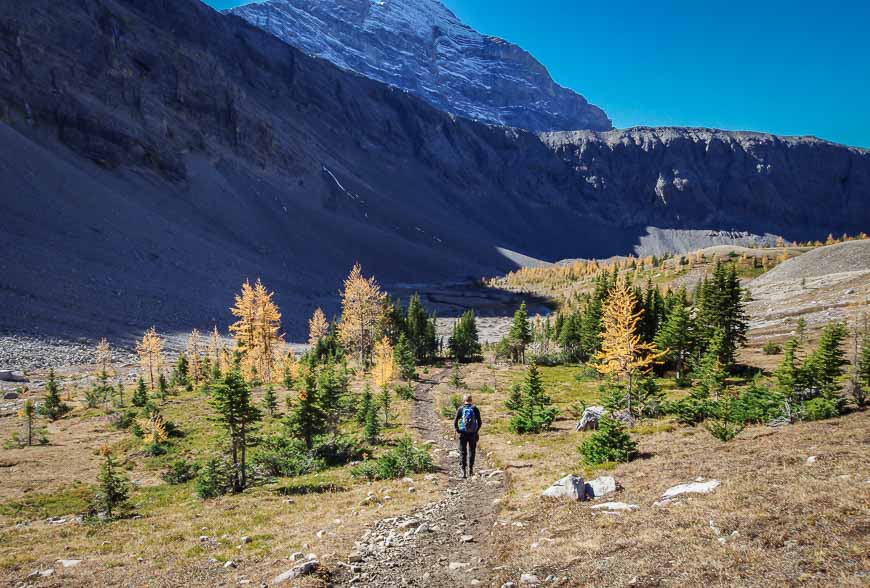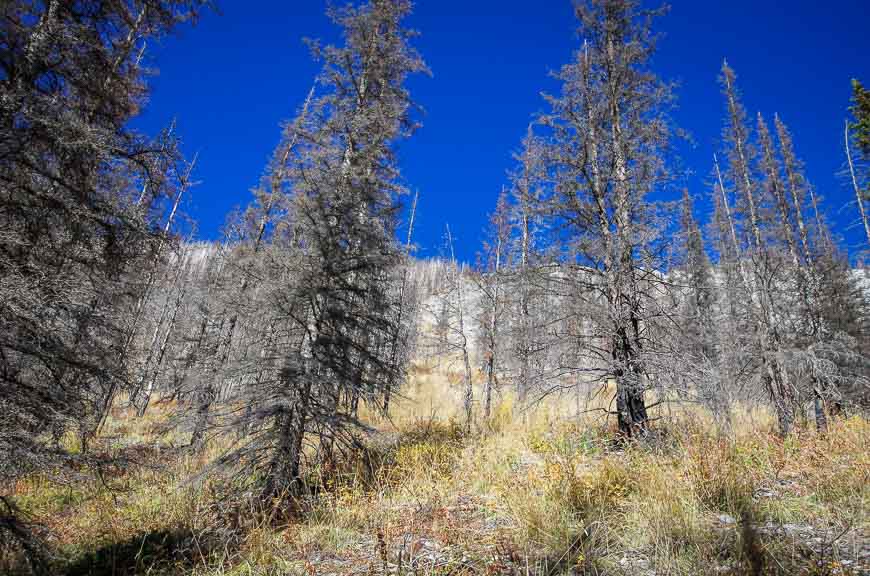 An option to hike to North Buller Pass
If you're heading to Kananaskis Country to hike, you would do well to choose the Buller Pass hike. And if you don't mind a little route-finding and a lot more climbing then make a loop and include North Buller Pass. Just don't forget a topo map.
Look for moose
On the way to the Buller Pass trailhead keep a sharp eye out for moose. I have almost always seen them in the fall near the turn-off for Mount Engadine Lodge. This fellow was around on both mornings we were at the lodge.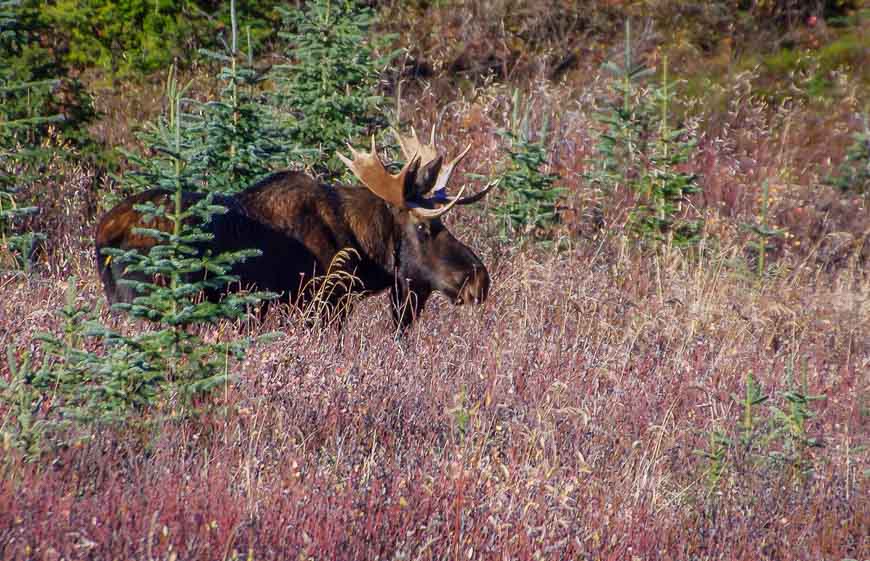 Where to stay near the trailhead
The closest place to stay – Mount Engadine Lodge is also one of my all time favourite spots to stay in no matter what time of the year it is. It's about a 10 minute drive from the trailhead.
Otherwise Canmore is your nest closest option. You'll find the full range of accommodation choices there. Basecamp Resorts is a great place if you want to do some of your own cooking. They also have a lovely onsite hot tub with a view.
The Alpine Club of Canada runs a hostel in Canmore that would be a great choice for the budget conscious. The Malcolm Hotel is the most recent 4 star addition to what is available.
If you're into camping read A Complete Guide to Camping in Kananaskis.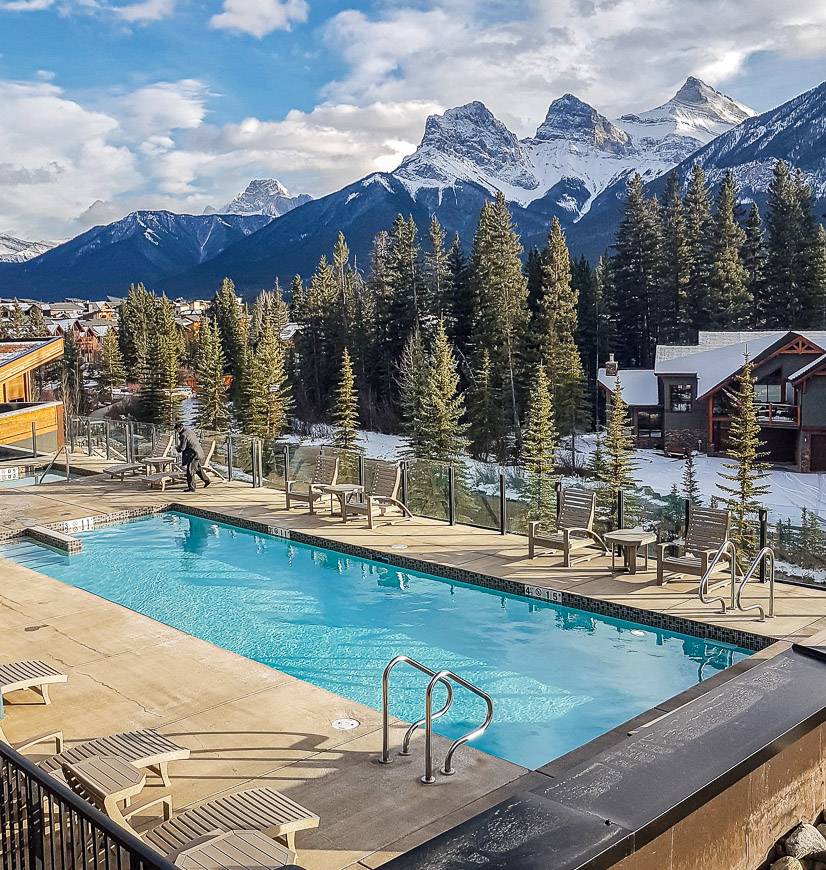 More Kananaskis hikes you might enjoy
Click on the photo to bookmark to your Pinterest boards.