Cranbrook bills itself as the basecamp of the Kootenays as it offers easy access to a wealth of outdoor adventures, both within the city borders and close by in Kimberley, Fernie, Elko, and on the way towards Invermere. The city of around 21,000 people enjoys a magnificent mountain setting with the Purcell Mountains to the west and the Rocky Mountains to the east. What that means for hikers is loads of trails across a range of difficulties are within about an hour's drive. There are a lot of Cranbrook hikes to try so there's a good chance you'll need to visit on multiple occasions to experience the full range of what the area offers.
On a fall trip, I set out to knock off five Cranbrook hikes that were easily accessible from the city. Two other Cranbrook hikes are included from a previous trip. If I'd had more time I would have headed higher and done some of the harder hikes where you're likely to find great swaths of larches – even in mid-October, a full two weeks later than the larches in Alberta. The Cranbrook area is a great shoulder season destination if you're keen to keep hiking until the snow falls. It's also a sunny city, boasting warmer, drier weather than many of the nearby communities.
This post includes some affiliate links. If you make a qualifying purchase through one of these links, I will receive a small percentage of the sale at no extra cost to you. Thank you very much for your support.
Cranbrook hikes summary
The best Cranbrook hikes include those in the Community Forest, Eager Hill, Devils Hole, Wycliff Buttes, Padawan Trail, Elizabeth Lake Bird Sanctuary, and the NorthStar Rails to Trails hike.
Be sure to go prepared with the hiking essentials. Let someone know what trail you're hiking and when you're expected to be out.
Carry bear spray that is easy to access. I recommend carrying it in a bear spray holster.
Take 1 -2 L of water with you and water purification tablets if you think you'll run out.
The Cranbrook hikes described are in the easy to moderate category. Most are family-friendly.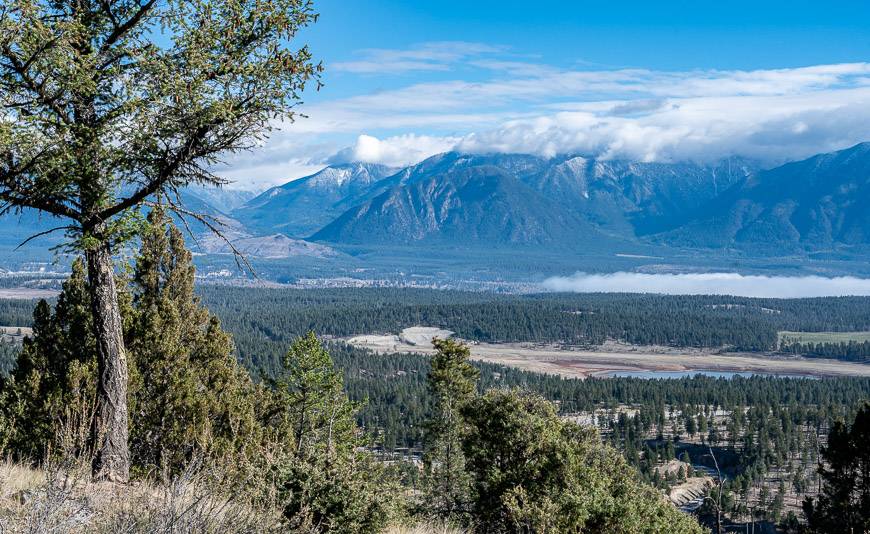 Location map of the Cranbrook hikes
Cranbrook hikes in the Community Forest
One of the best things about Cranbrook is its 2,000-hectare Community Forest. Much of it is accessible within a few minutes' drive of the downtown though you'll find access points around the city. Within the forest are over 100 kilometres of trails that are perfect year-round for hiking and mountain biking as well as snowshoeing in the winter.
From the downtown I decided to head for the first parking area I came to – which I found just after the Cranbrook Golf Course heading east on 2nd Street South. I noticed a series of lakes on the map, so I made that my hiking goal. Over three hours I did an out and back hike through beautiful stands of ponderosa pine and larches looking glorious in their fall yellows. I ambled past First Alkali, Sylvan Lake, Four Lakes, and ended with a loop walk on an interpretive path around Kettle Lake.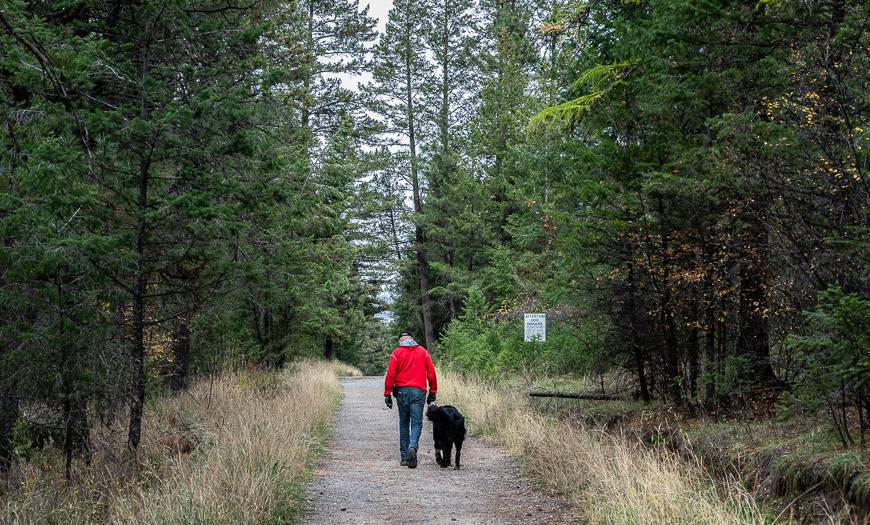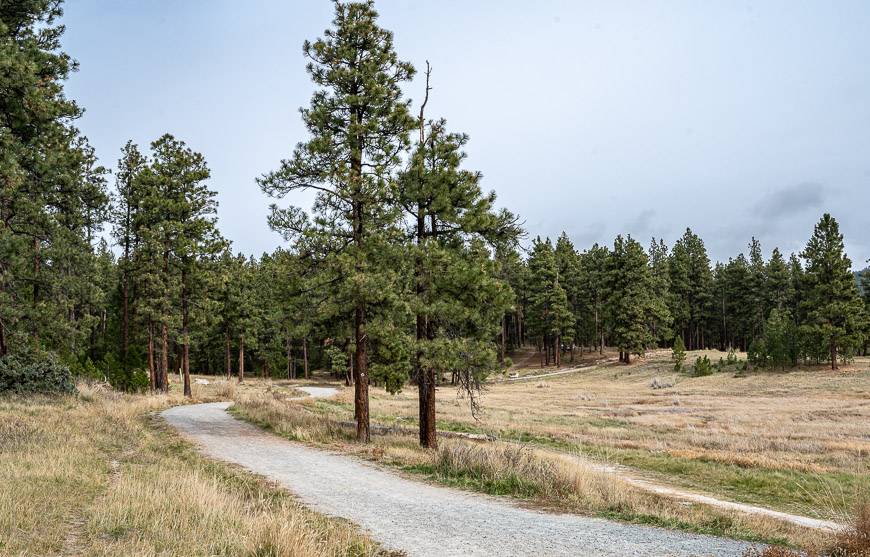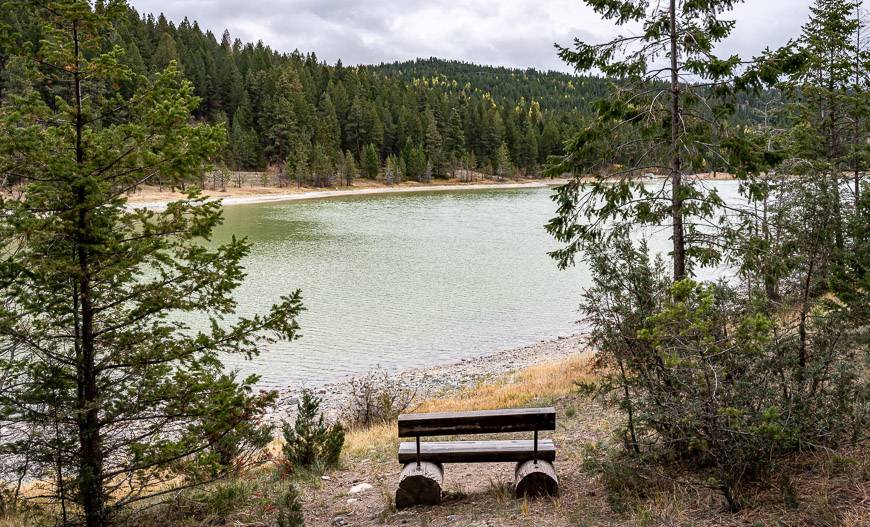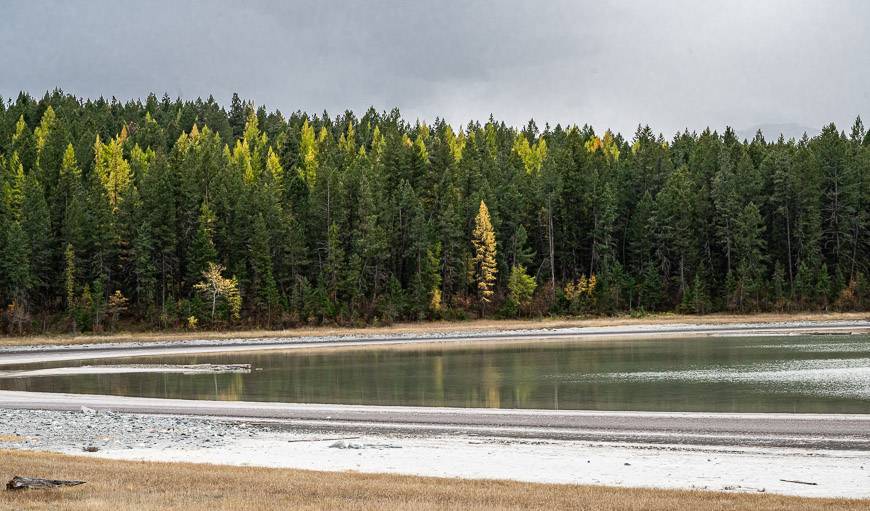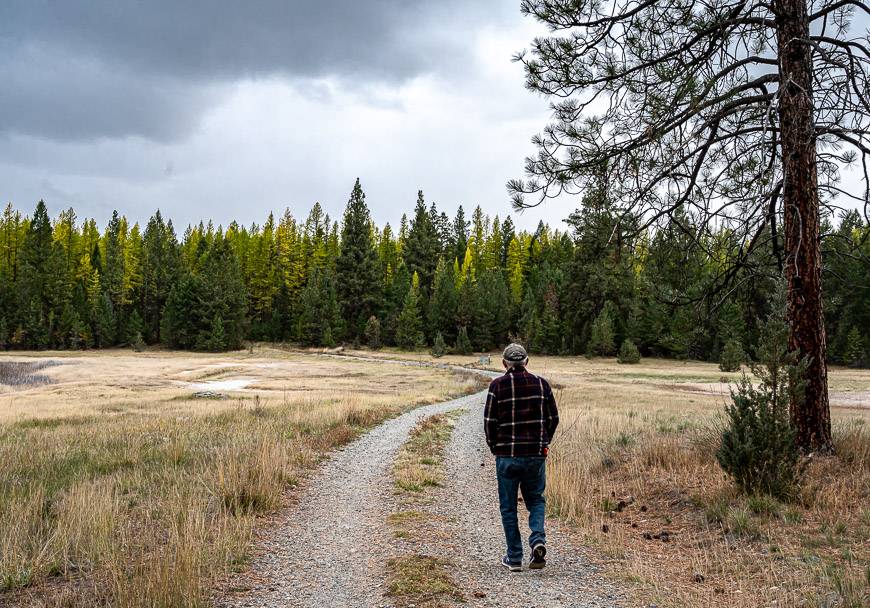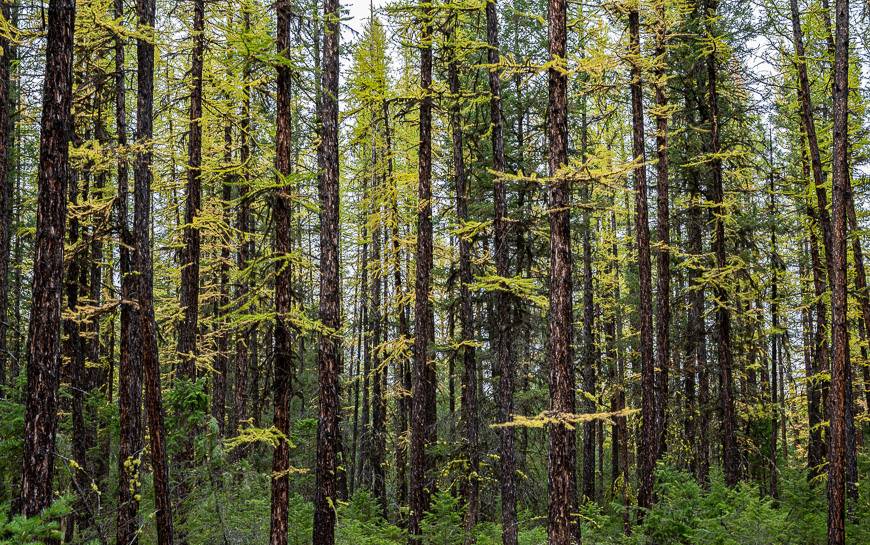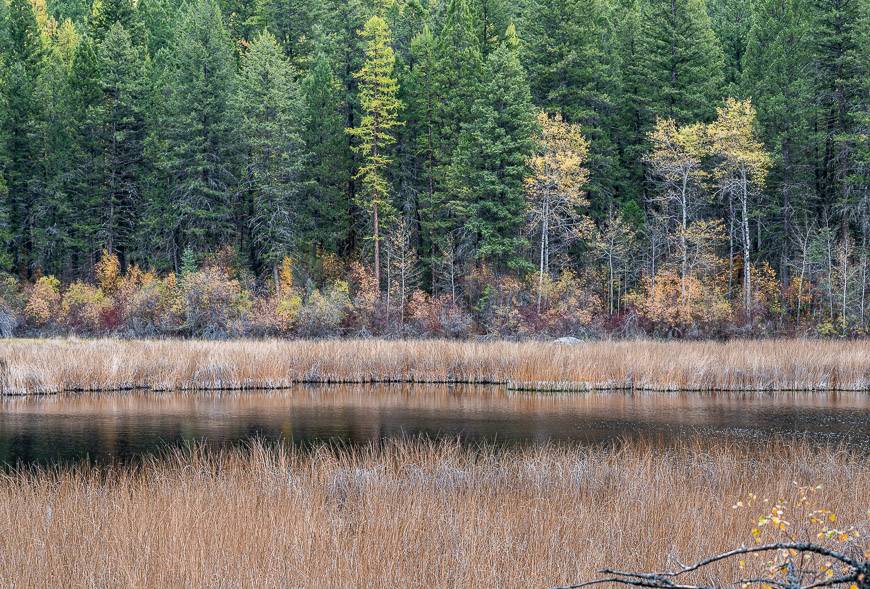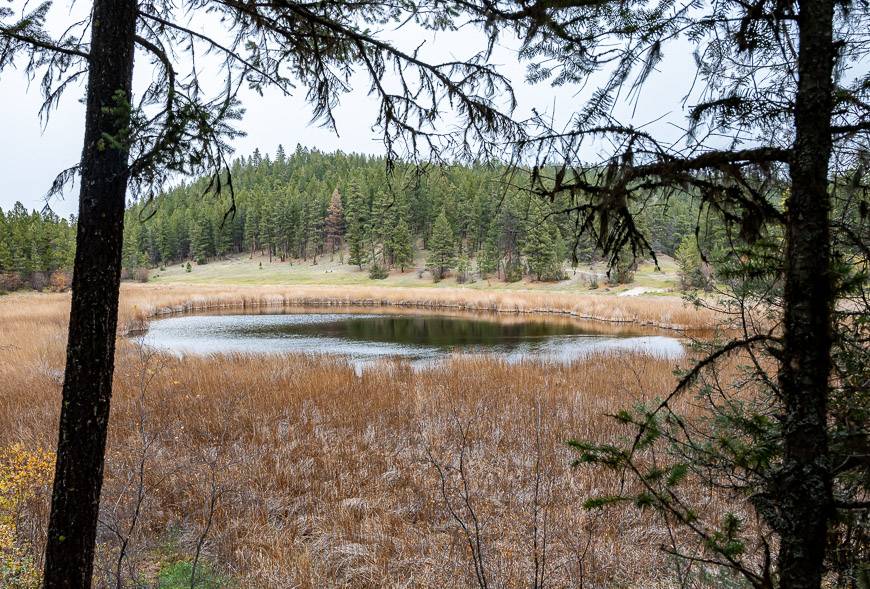 Before heading back to the car, I decided to hike up to Windy Bluff and get a view of the city. What impressed me at the top were the mountain biking trails – though they were out of my league.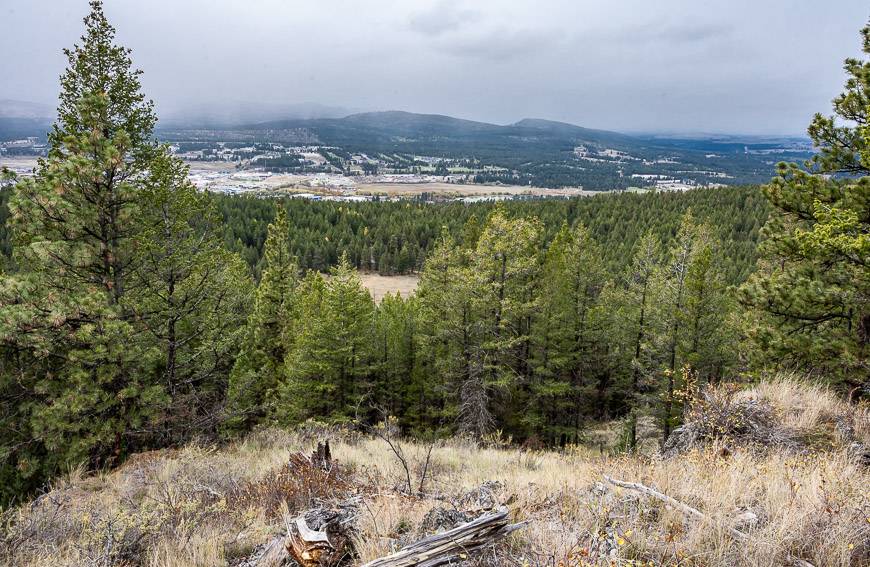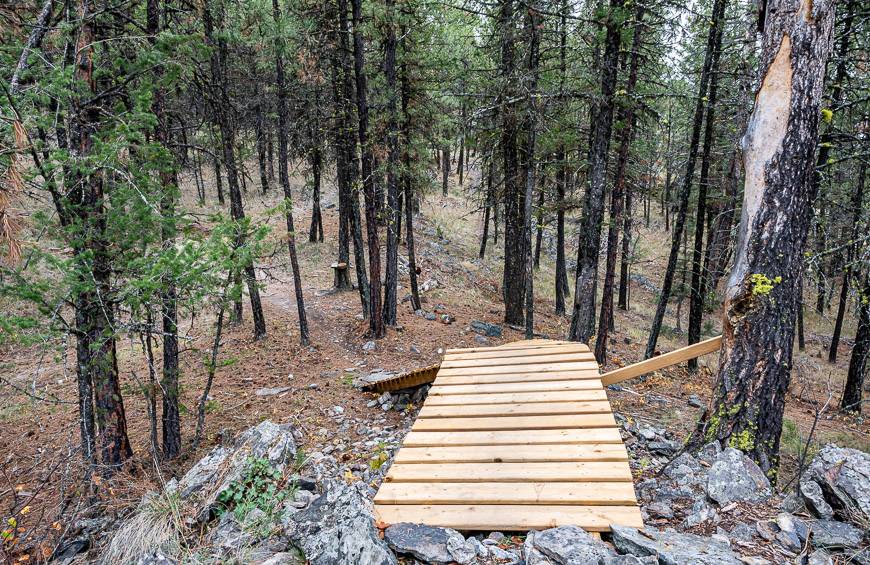 Devils Hole hike outside of Cranbrook
The 4.6 km round-trip Devils Hole hike is an easy one. What's not easy or always apparent is that you are on the right trail as you will never see a sign saying Devils Hole. If you follow the instructions below, you'll have no problem finding it – and the view from the high point makes it all worthwhile. You will need a couple of hours to do an out and back trip with some time on top to enjoy the views.
Start at a gate and immediately rock hop across a water feature. Continue on a well trodden road, stepping over cow patties as you hike towards an open grazing area. After 12 – 15 minutes of hiking you'll see orange and yellow markers in a ponderosa tree on your left. Follow that road – and the markers for about the next 30 minutes. You'll hike steeply a couple of times, but never for long. From the top enjoy airy views of the brilliant-coloured Devils Pond below. Retrace your steps to the car.
Finding the Devil's Hole hike trailhead
Drive north from Cranbrook on Highways 3 and 95 in the direction on Invermere. Make a right on Lakit Road several kilometres past Fort Steele. Immediately drive over a cattle guard and continue to a T-junction at a sign that says Top of the World Ranch. Go right for 0.8 km. Then make a left on Lakit Creek Forest Service Road. There is a sign that says, "Long Valley Grazing Association".
Immediately cross another cattleguard. Stay on this road for 2.5 km. Look for a sign on your right at at intersection that says Branch C. Take it and follow the potholed road for 0.8 km to reach a gate. Park here. There is no signage suggesting that its a trailhead.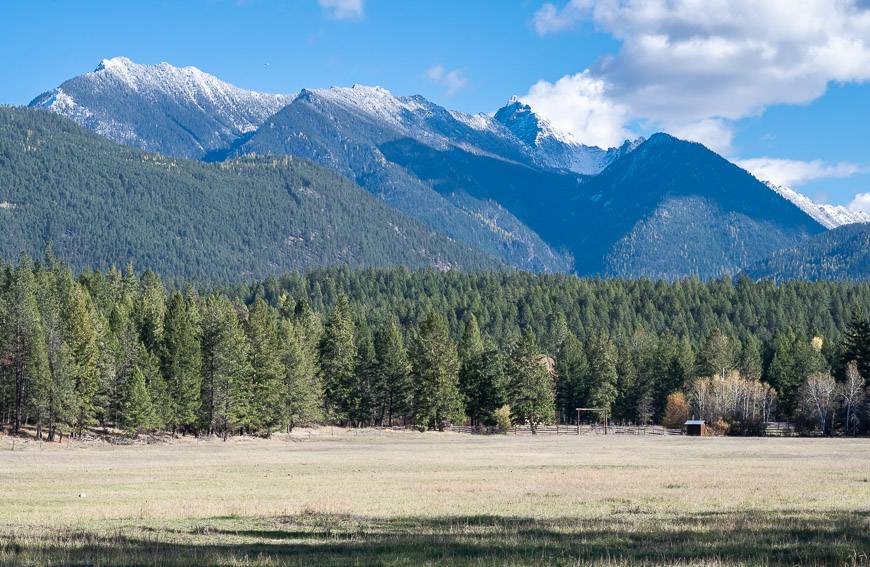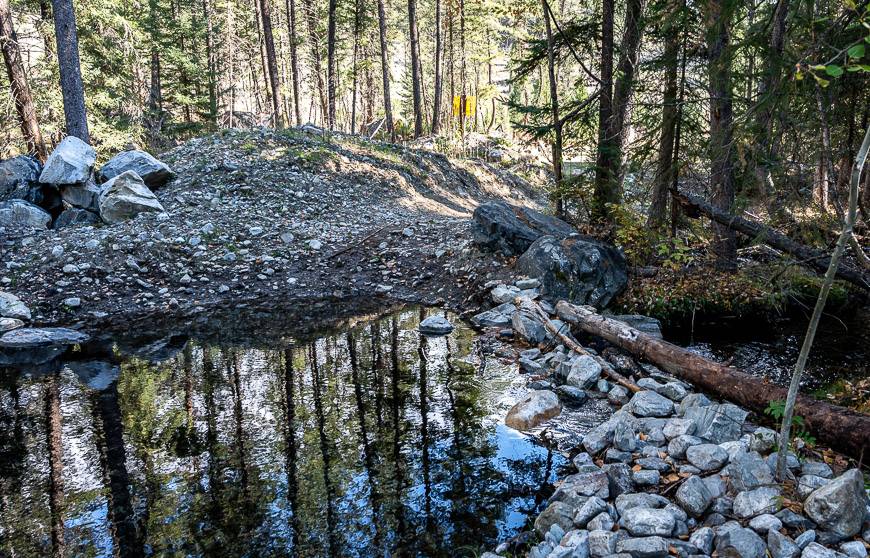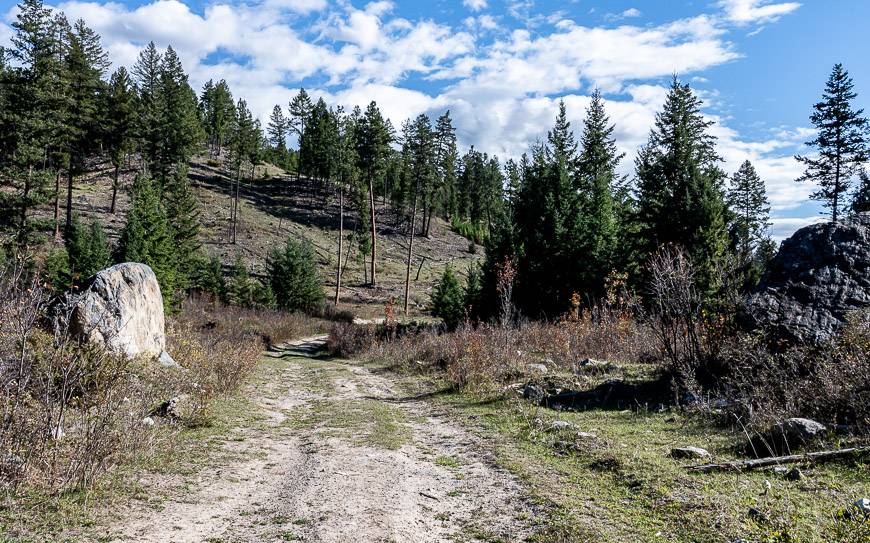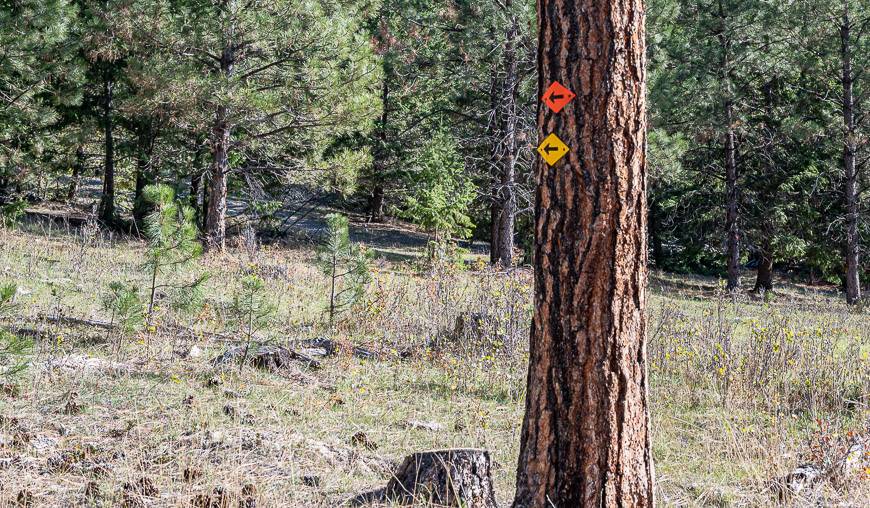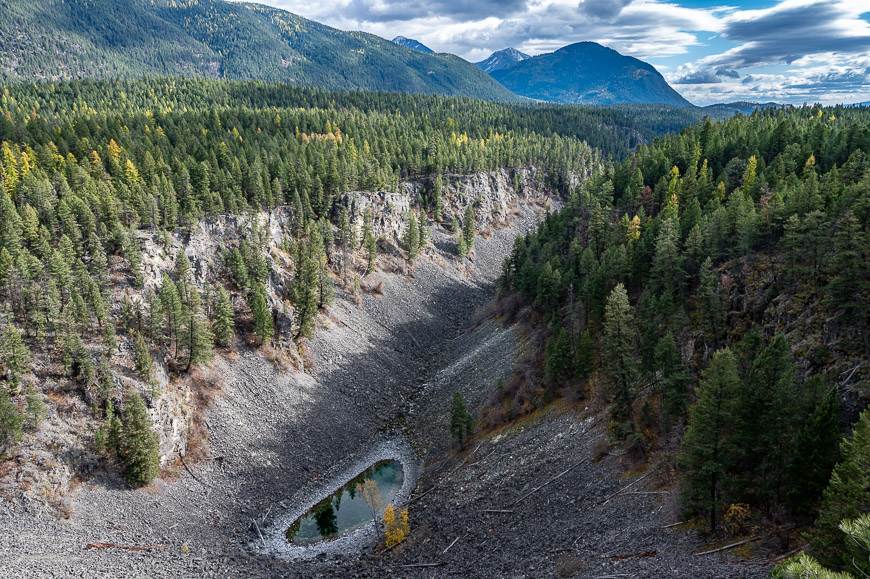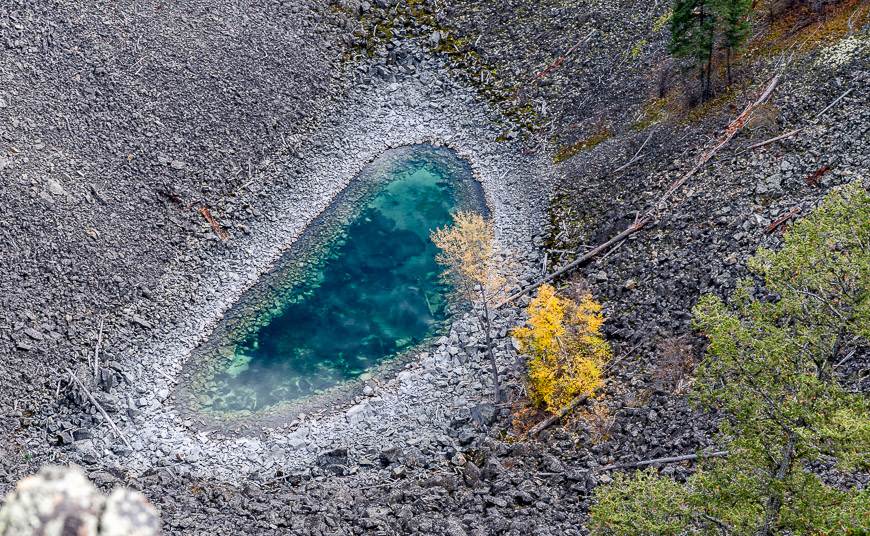 Eager Hill hike – one of the Cranbrook hikes that delivers big views
It doesn't take a lot of effort to reach the top of Eager Hill in Cranbrook's Community Forest. Climb just 135 m over a 2.7 km return hike, something you can likely do in less than an hour. It's a great hike for all ages, and one where you won't have to worry about getting lost. You can extend the hike and make it into a loop if you take the signed trail near the summit called Waterpark down to the parking lot.
To get to the top, follow a wide trail as it winds up through open forest. Enjoy mountain scenes within minutes of starting out. Should you need a rest, there's a bench part way up with views of Cranbrook. At the top there's a picnic table and more benches, all with excellent Rocky Mountain vistas.
Finding the Eagle Hill hike trailhead
Drive north from Cranbrook on Highway 3 and 95. Set your odometer at the overpass to Kimberley and at the 4.2 km mark, make a hard left onto a dirt road, notable because it's at the base of a large rock bluff. Continue up the dirt road to a parking lot and the trailhead. It can be a bit tricky turning left off the highway as traffic is speeding along at 100 kilometres per hour. Be sure to turn your left-hand blinker on well in advance.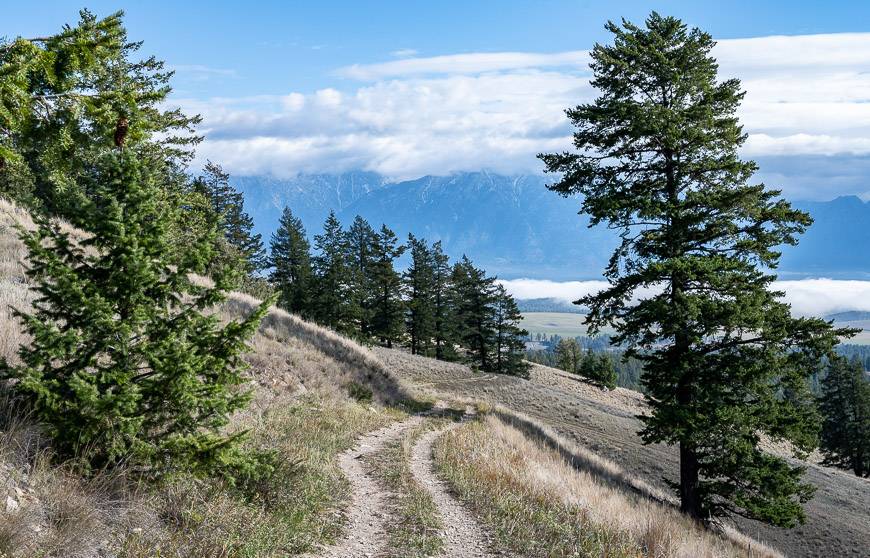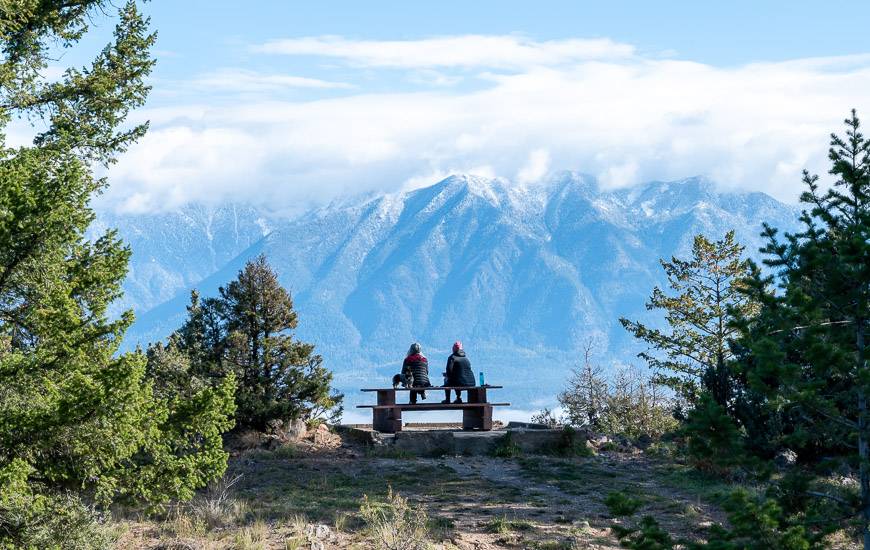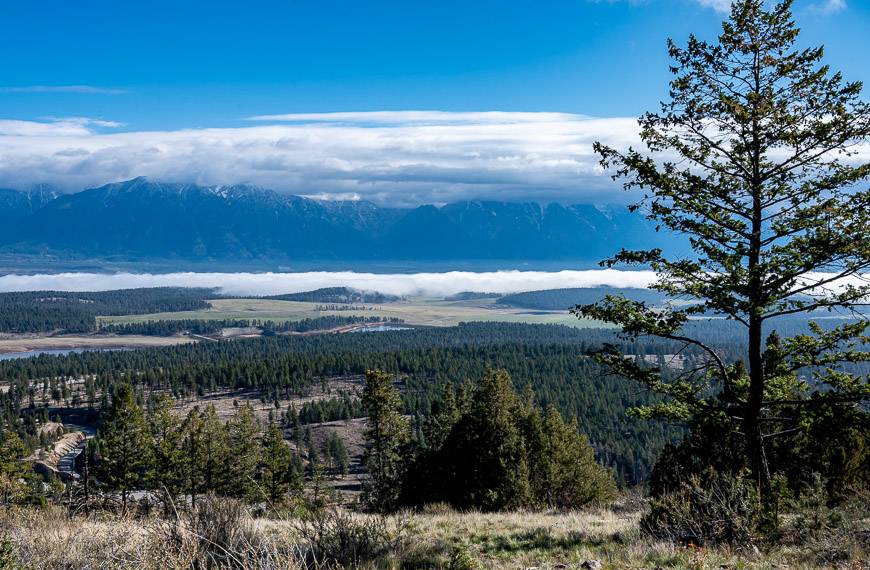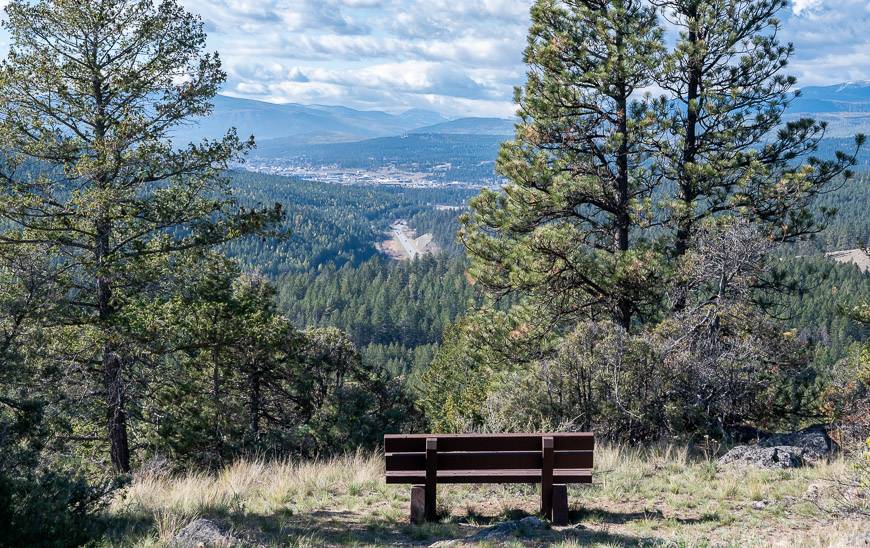 Padawan Trail hike – the newest of the Cranbrook hikes
The Padawan Trail hike, also located in the Cranbrook Community Forest is a 5 km flow trail geared towards mountain bikers of all ages. It was built to meet adaptive specs, so you'll find it wider than others with longer radius curves. It is suitable for people pushing strollers and for those on three wheeled bikes.
This trail is also a great one for hikers. What I loved is that it's a loop. I hiked it counter clockwise (the suggested direction for mountain bikers too), picking it up beside the Eager Hill trailhead. On the initial kilometre or two, you'll hear highway noise, but you also get some great views of a lake and the mountains. Once you reach an intersection after the lake (stay left), you leave the noise behind and enter a forest.
The rest of the hike is very peaceful though you do have to pay attention at signed intersections that you're following the Padawan Trail. Allow about 1.25 hours to do the full loop. There isn't a lot of elevation gain or loss.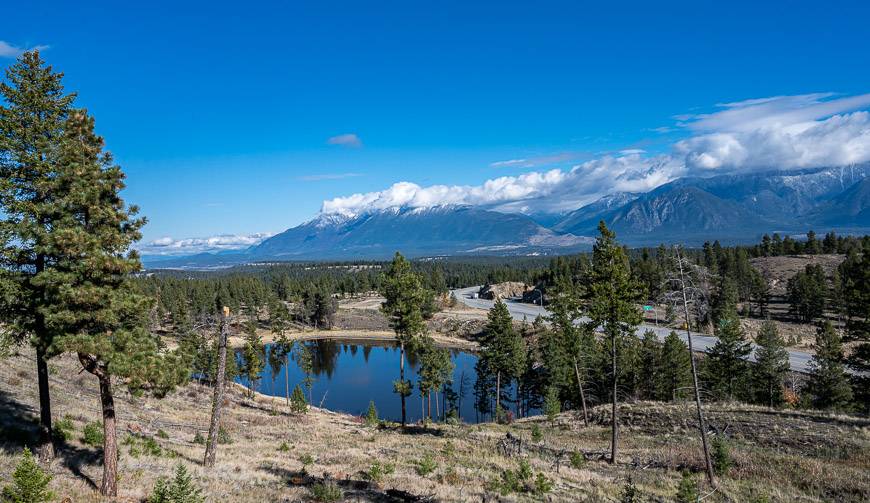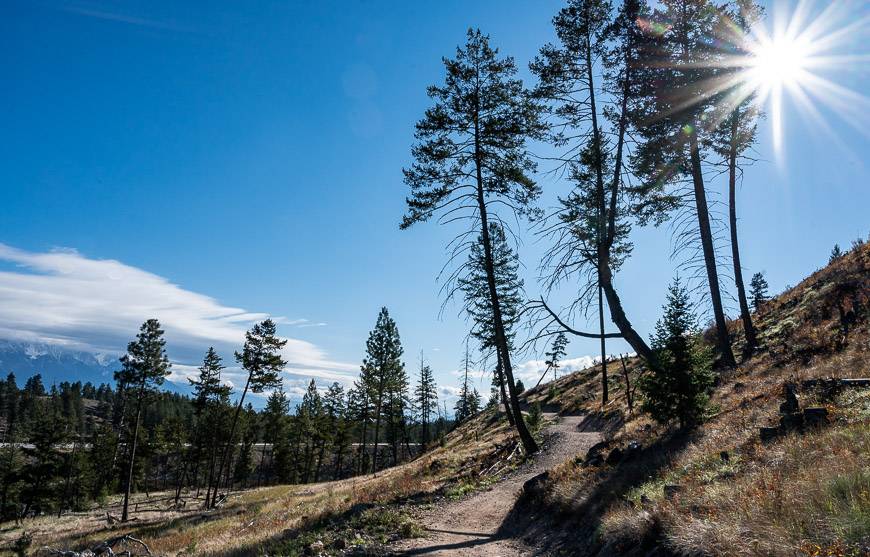 Wycliff Buttes hike – located halfway between Cranbrook and Kimberley
The Wycliff Buttes hikes is a popular one, probably because it's short, easy and delivers darned good views. There's one short but steep climb at the end, but all told you only hike 2.4 km return. The meadows themselves are pretty – and filled with bluebird boxes if you start at the McLure Road Trailhead. In the spring and summer, you'll find wildflowers. Once you're on top look east to see the BC Rockies and west to admire the Purcell Range.
This is another family-friendly hike that can be done year round. On the summit, there is some wandering around you can do to check out all the overlooks. A few well-positioned benches are perfect for enjoying the landscape.
Finding the Wycliff Buttes hike trailhead
There are two ways to get to the trailhead. Both require that you drive north from Cranbrook towards Kimberley on Highway 95A.
Turn right onto Stirton Road and look for a dirt parking area on the left almost immediately. The trail starts across from the lot and follows the power lines before heading right towards the viewpoint. I personally think my hike was prettier from the other trailhead as I didn't follow powerlines.
Another option is to turn right onto Porteous Road. Follow it for 1 km and then turn left on McLure Road. Drive to the end and park. It will feel kind of weird and the initial start to the trail feels like you're going up someone's driveway, but you'll see it splits at the top – going right to the house and straight into a meadow.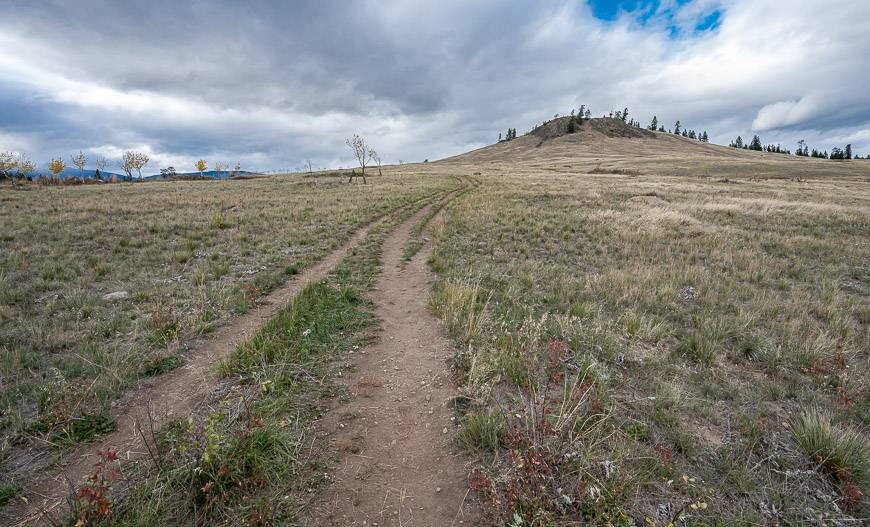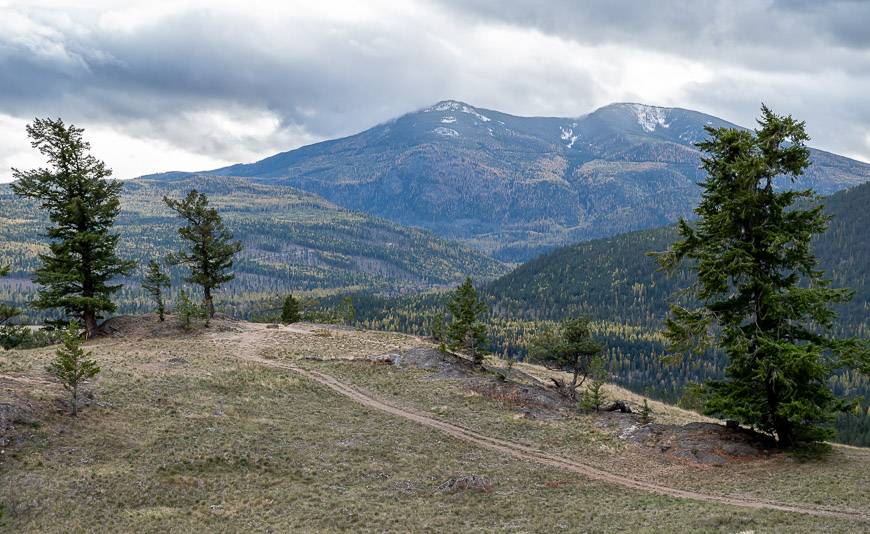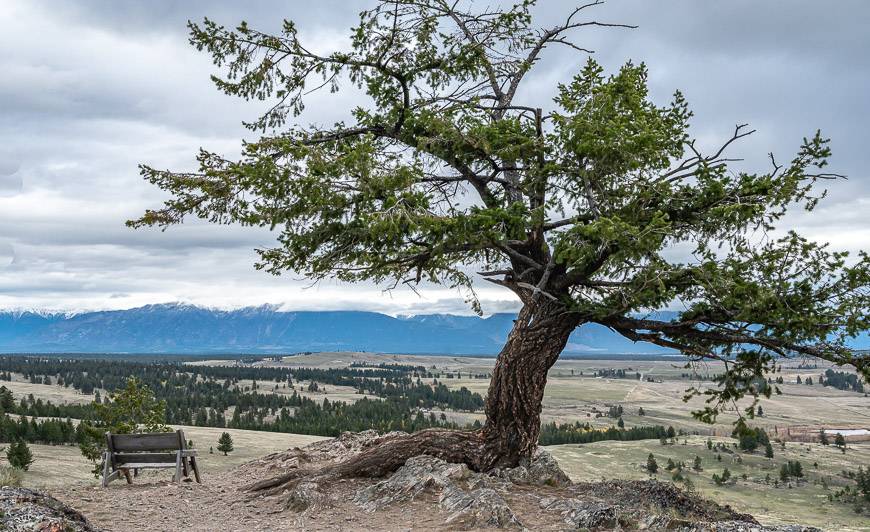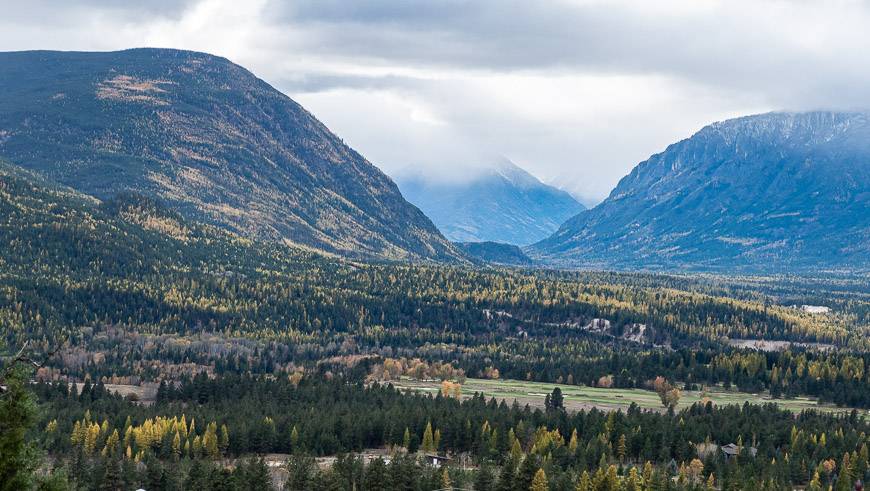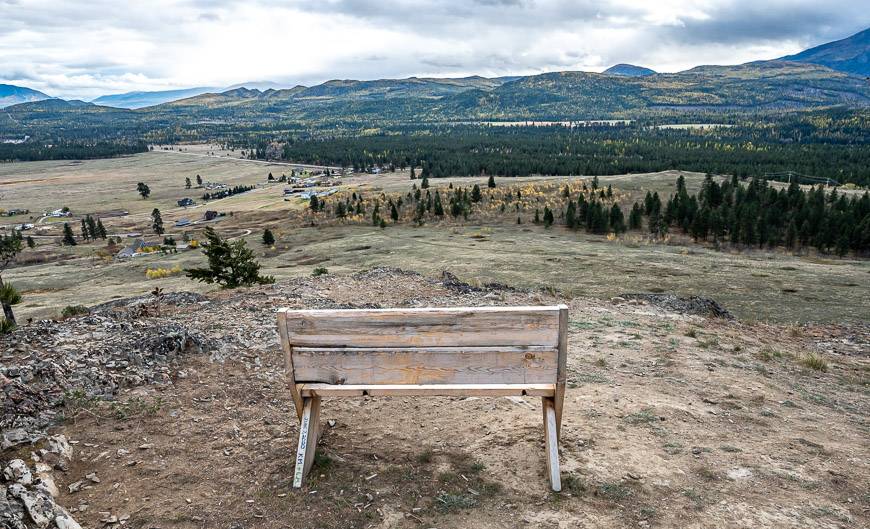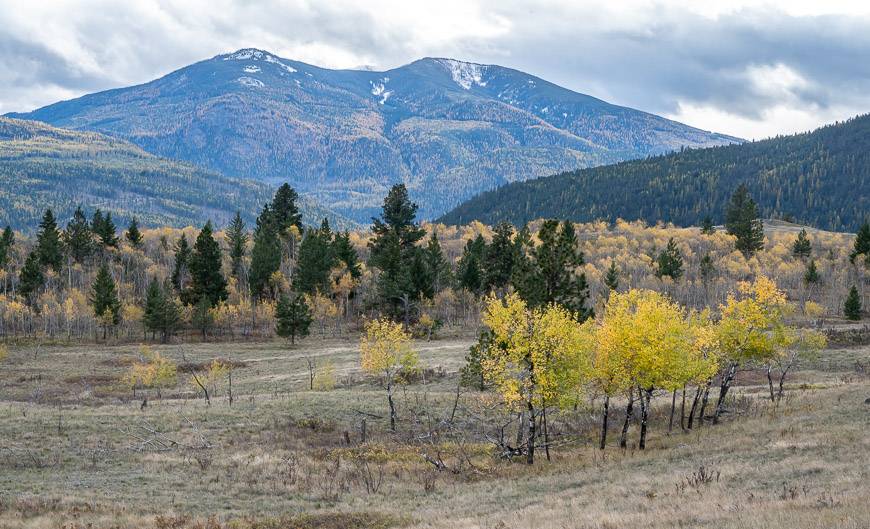 The Northstar Rails to Trails hike
The Northstar Rails to Trails is a dedicated multi-use trail for hikers, bikers and rollerbladers that stretches for 26 km between Cranbrook and Kimberley. The grade is minimal, so the walking is easy. I would suggest clicking on the trail map so you can see the options for parking.
Experience two of the prettiest sections of the trail that are close to Cranbrook by parking at the Wycliff Park Road area. In one direction you get a view of eroded white hoodoos and the other provides a scenic look at the St. Mary River from the bridge.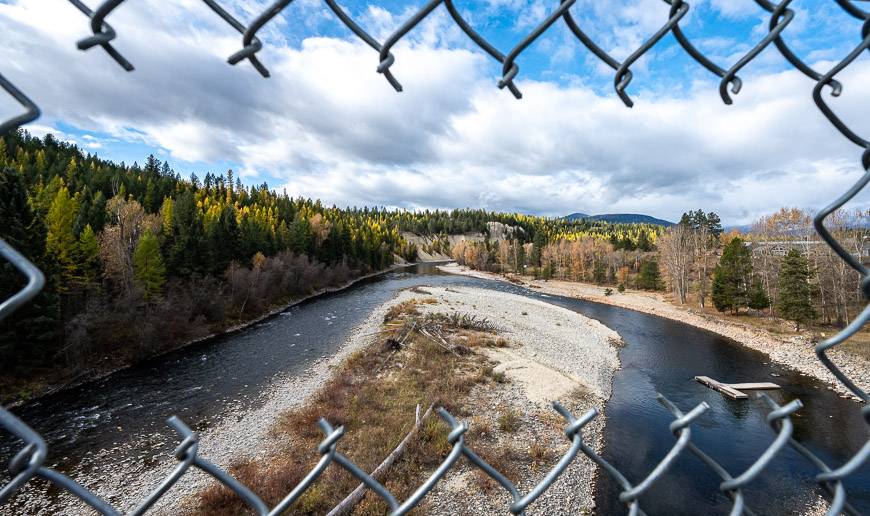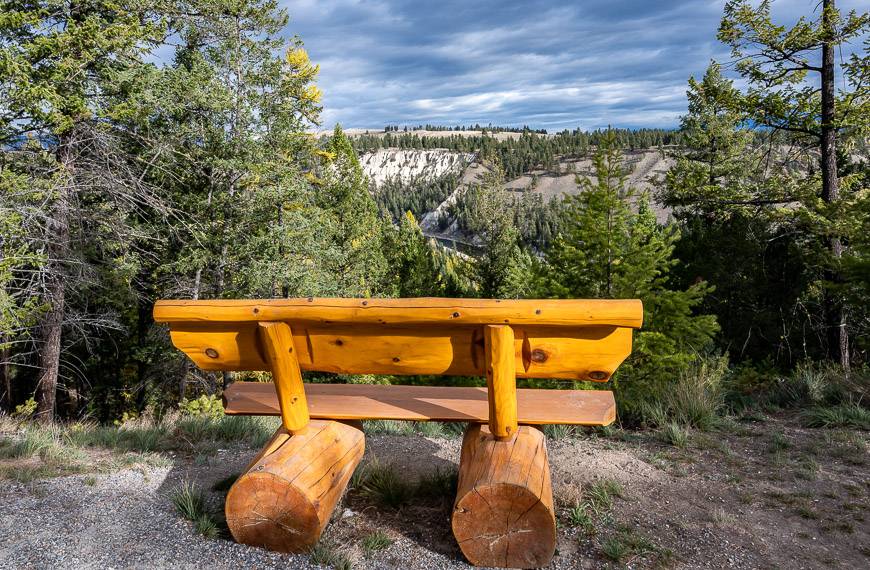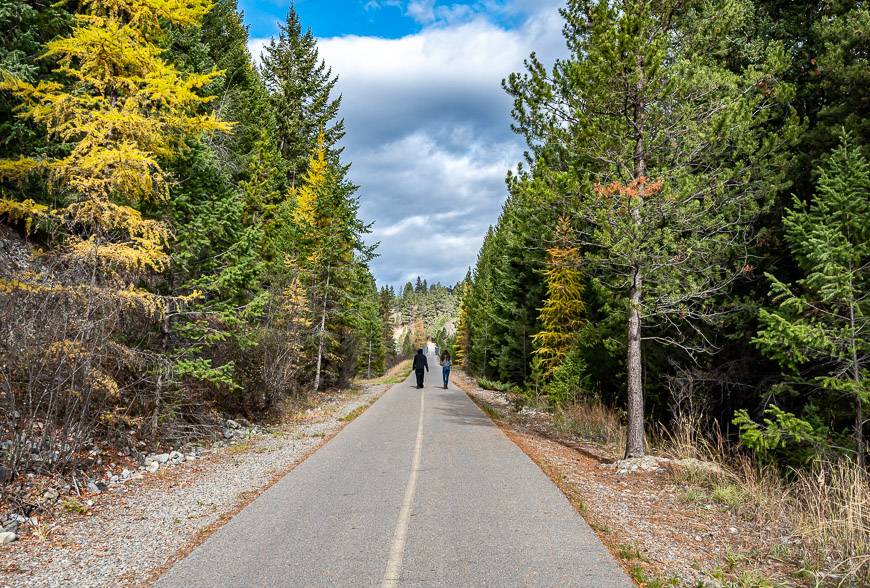 Elizabeth Lake Bird Sanctuary hike in Cranbrook
The Elizabeth Lake Bird Sanctuary, located at the western end of Cranbrook is a 5.9-hectare wildlife sanctuary. Around the lake you can find walking trails and viewpoints. It's a particularly good place to hike during the spring and fall bird migration, especially at dusk and dawn when the water is calm.
Finding the Elizabeth Lake Bird Sanctuary trailhead
From Elizabeth Lake Lodge drive for 450 m southwest on Highway 95. Make a left and drive to the end of Van Horne Street South.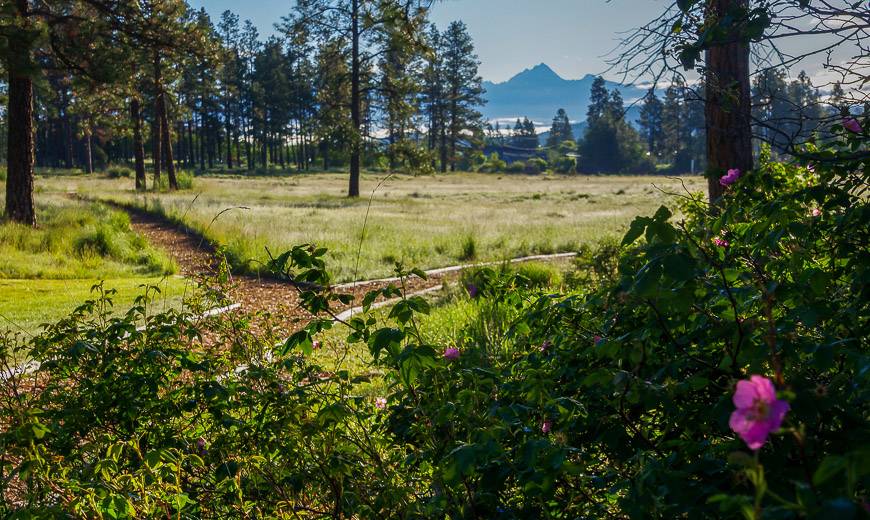 Signage on the Cranbrook hikes
The one thing I would say about Cranbrook hikes is that trailheads aren't always obvious, and the signage isn't great. Even when there were signs, I never found mileage markers. Be sure to download a hiking app like Trailforks or take a topo map with you. Backroads Mapbooks puts out a comprehensive set of maps for the Kootenays.
None of the hikes described needed 4-wheel drive access. But if you plan to spend a lot of time in the area, I think you'll find many of the hikes at higher elevations require a 4-wheel drive vehicle.
Where to stay in Cranbrook
One of the top places to stay in Cranbrook is the Prestige Rocky Mountain Resort. And if you're up for a unique experience I highly recommend booking the night in their decked-out railway car.
Another option is the St. Eugene Golf Resort & Casino. Its location is in a former residential school that operated for 58 years, finally closing in 1970. On their website they say "the St. Eugene Mission is the only project in Canada where a First Nation has decided to transform the icon of an often sad period of its history into a powerful economic engine by restoring an old Indian Residential school into an international destination resort for future generations to enjoy."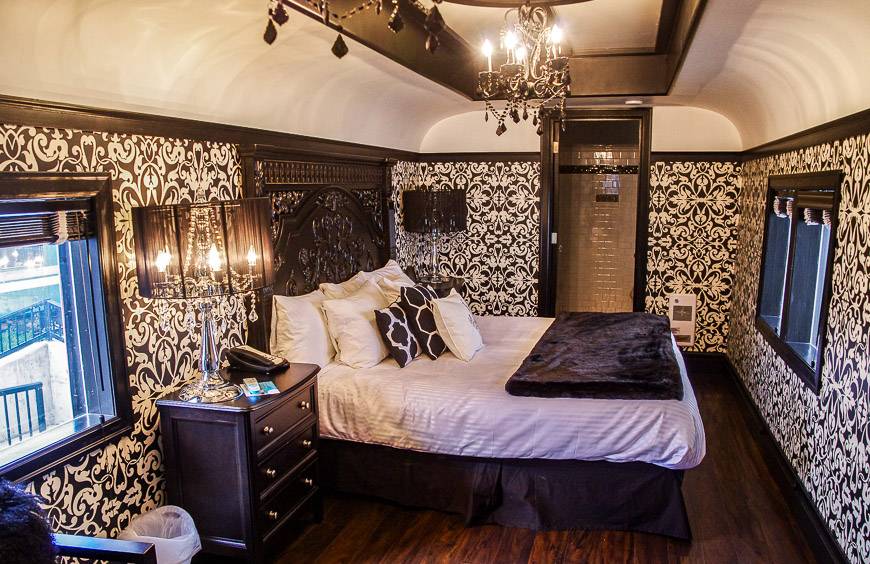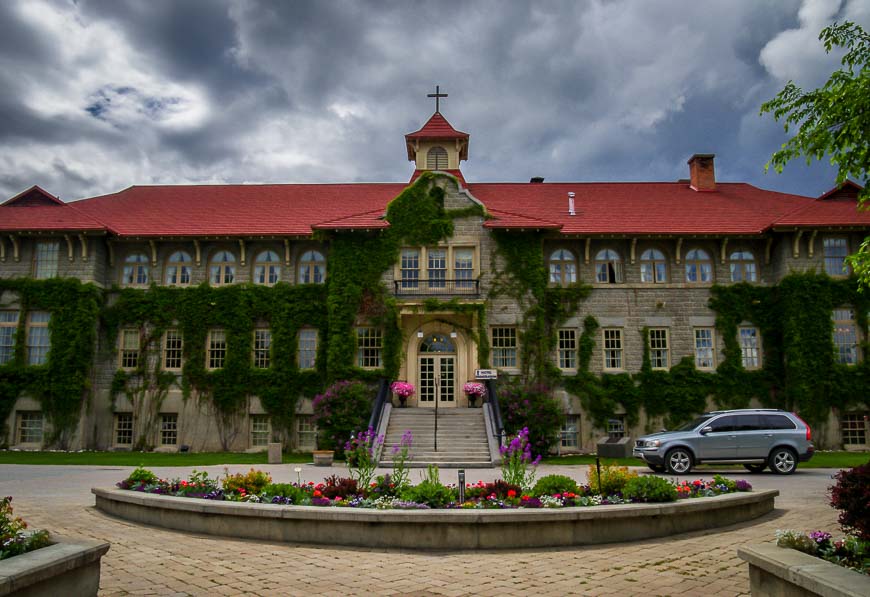 Where to eat after one of the Cranbrook hikes you do
There are some great places to refuel in Cranbrook – either before you head out hiking or for dinner afterwards.
For breakfast and lunch check out Hot Shots Cafe. It's got lots of egg dishes, baked goods and delicious granola.
Try the Heid Out for dinner. I highly recommend their Jaeger "Hunter" Schnitzel. They are known for their beers as well.
Fire and Oak attached to the Prestige Hotel is also a good choice for breakfast and dinner. With a wood-burning al forno oven, you can enjoy craft pizzas. They're also known for their steaks and pastas.
If you're into beer, burgers, poutine, and pub food head to Firehall Kitchen & Tap. The building itself is a handsome one and served as the main firehall for Cranbrook until 2011.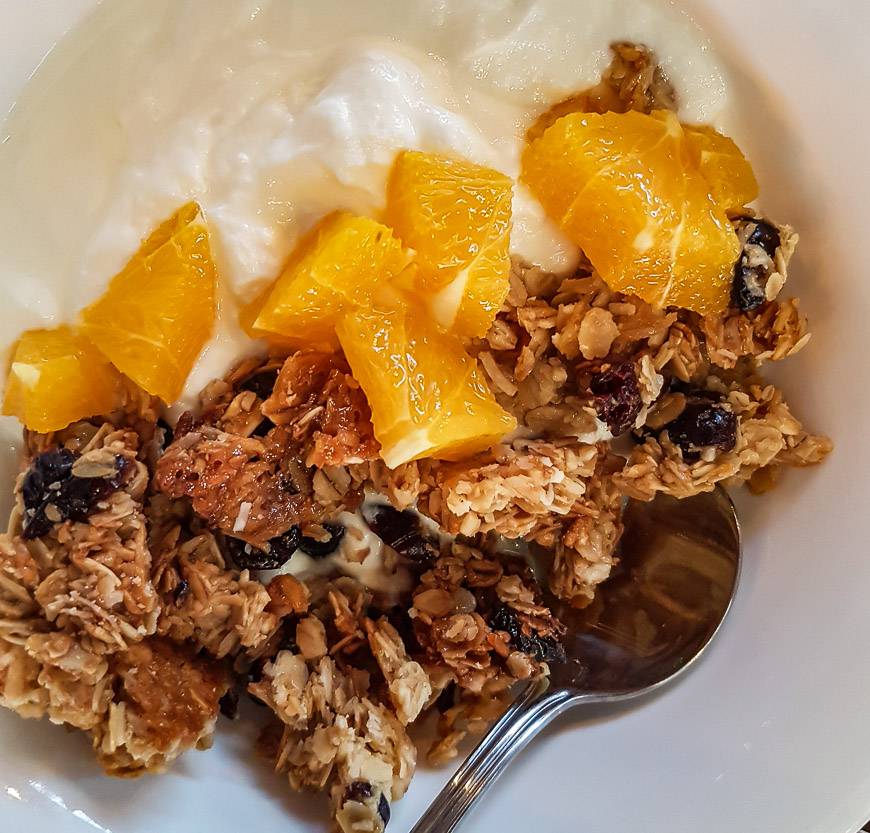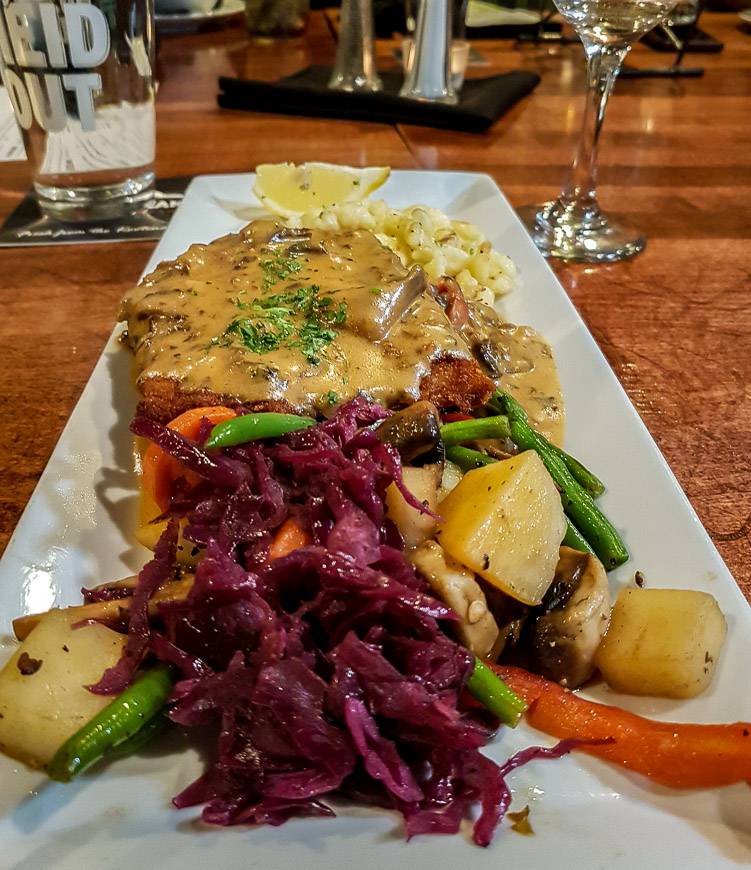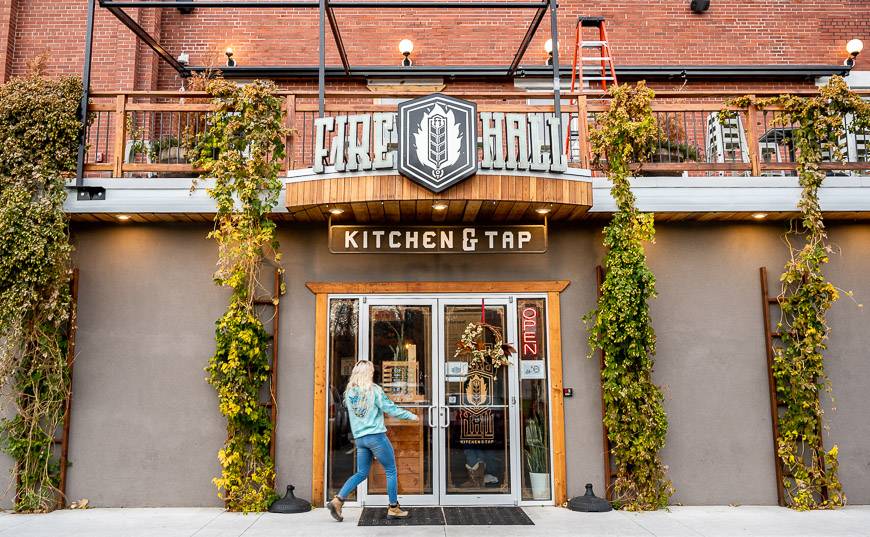 For more inspiration related to traveling to Cranbrook and Kimberley, both in the shoulder season as well as in summer and winter, visit Rockies Exploring.
NOTE: I visited the Cranbrook- Kimberley area in October 2021 in partnership with Explore Cranbrook. My big take-away – this area is an amazing shoulder season destination with no crowds and beautiful fall colours.
Further reading on the Kootenays
Click on the photo to bookmark to your Pinterest boards.