John and I made a completely spontaneous decision to head off for a week of hiking on Mallorca after a death in the family and no break from work for month. He and I were ready for a major change of scenery – and a week filled with exercise and good food.
Of course we could have gone to the Rockies for some spring skiing but quite frankly by the end of March, I am over winter. Another year we had done a fabulous week long hiking holiday on the Lycian Way in Turkey with On Foot Holidays. I checked to see what they offered in March and hiking on Mallorca was one of the options.
The stars aligned and I got an affirmative answer in short order that they could get the necessary accommodation. I booked flights immediately and a week later we were off. (As an aside do not waste one penny on the extra leg room of an exit row seat on British Airways overseas flights. The seats themselves are actually SMALLER in width than any of the other seats on the plane.)
Background information about Mallorca
As a bit of background, Mallorca is the largest of Spain's Balearic Islands. It sits almost midway between Algiers and Barcelona.
You can get to Mallorca via a ferry from Barcelona or flights from all over Europe. The Palma de Mallorca airport is quite busy – with over 23 million passengers a year and that was back in 2010.
Most of the tourists are Germans or Brits. English and Spanish are widely spoken despite the fact Catalan is the official language on the island.
In total we had eight days in Mallorca – one in Palma to try and get on the time zone and another seven hiking days.
The island of Mallorca is a fabulous destination for a hiking trip (and biking). It's got mountainous terrain (bearing the UNESCO designation), ancient footpaths and loads of charming, clean and historic towns.
This post shows you the highlights of hiking on Mallorca, specifically the GR221.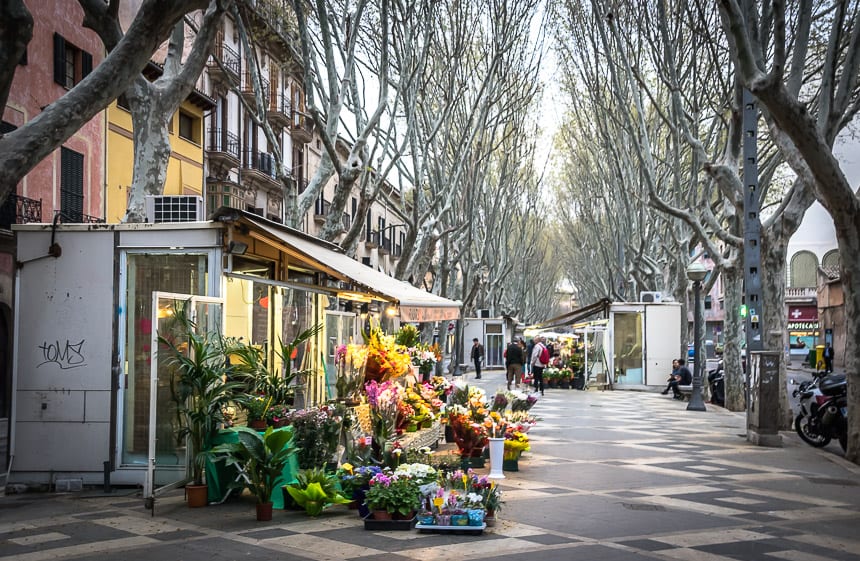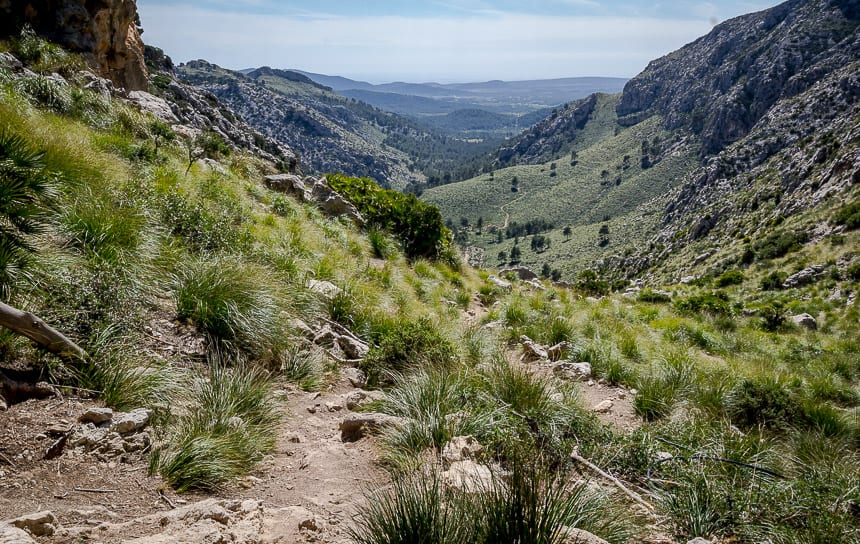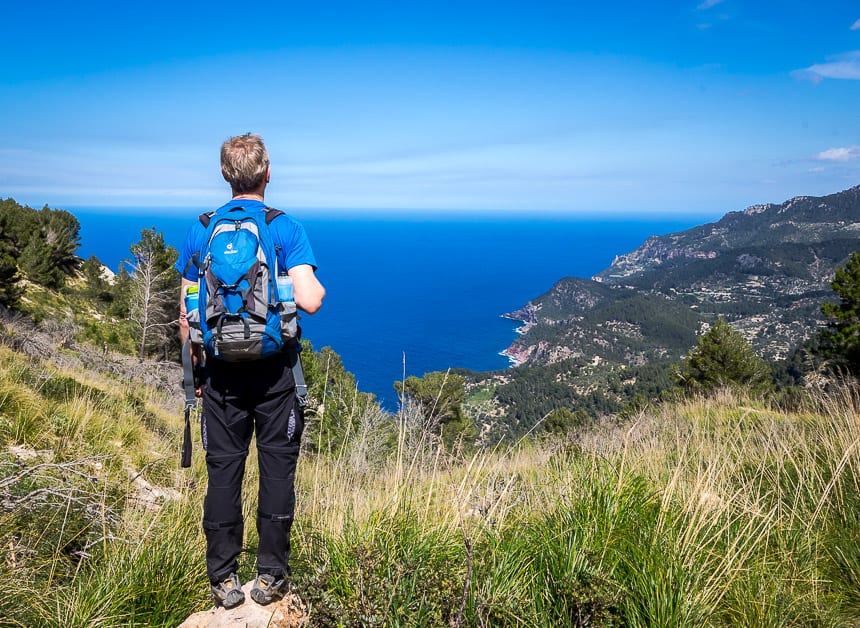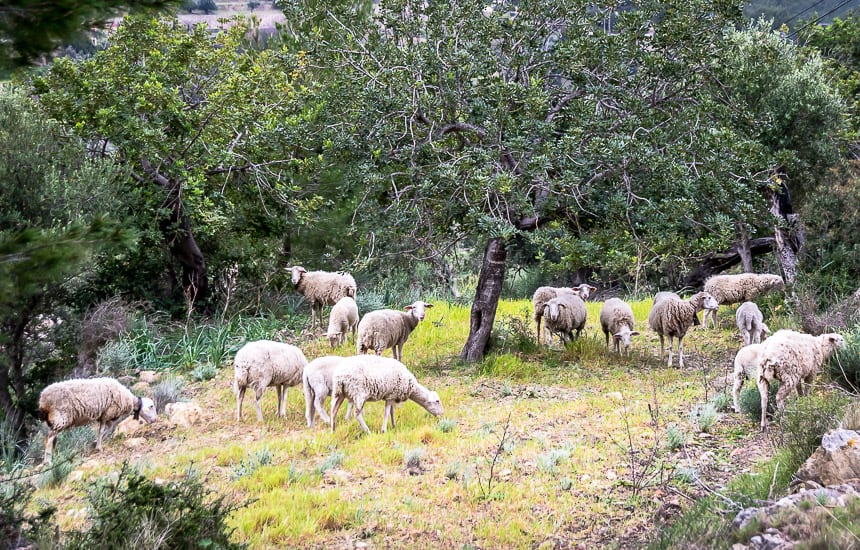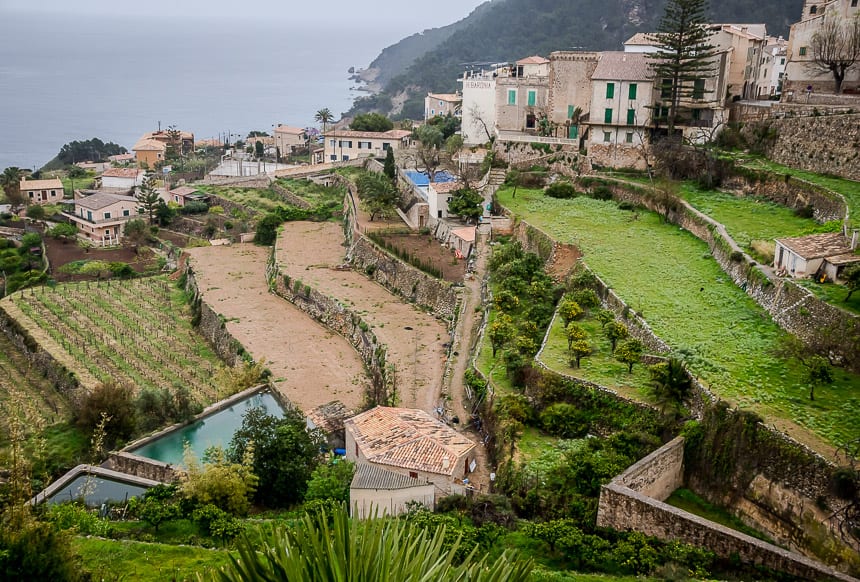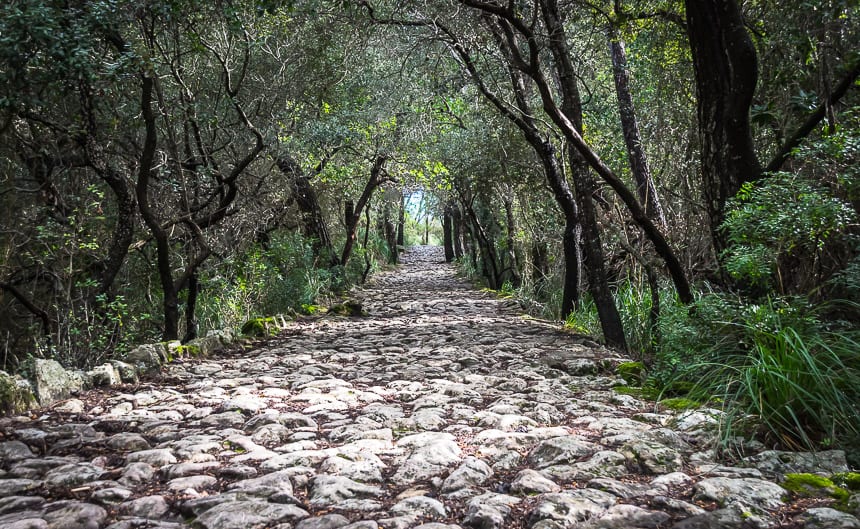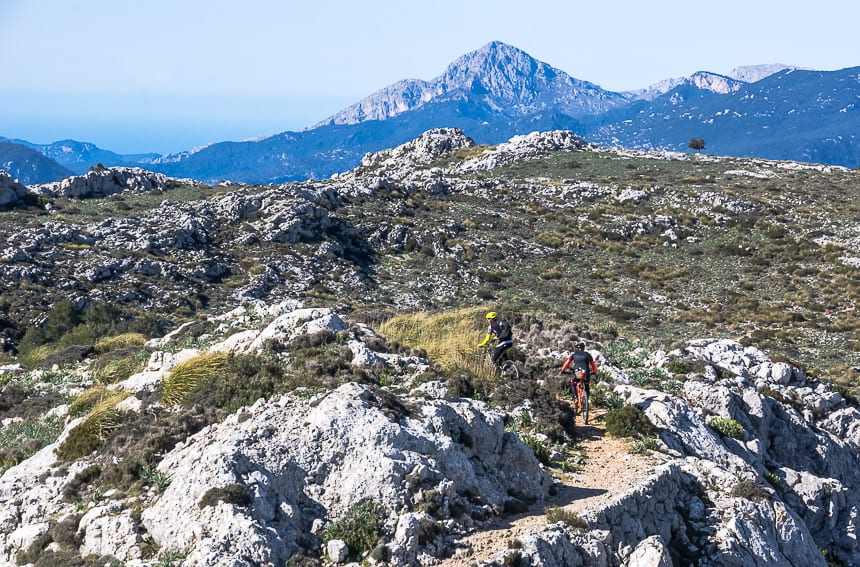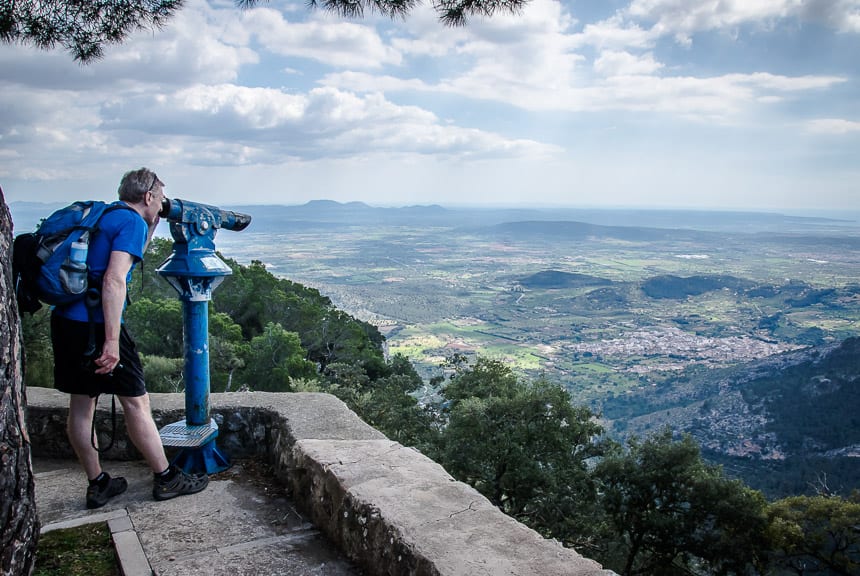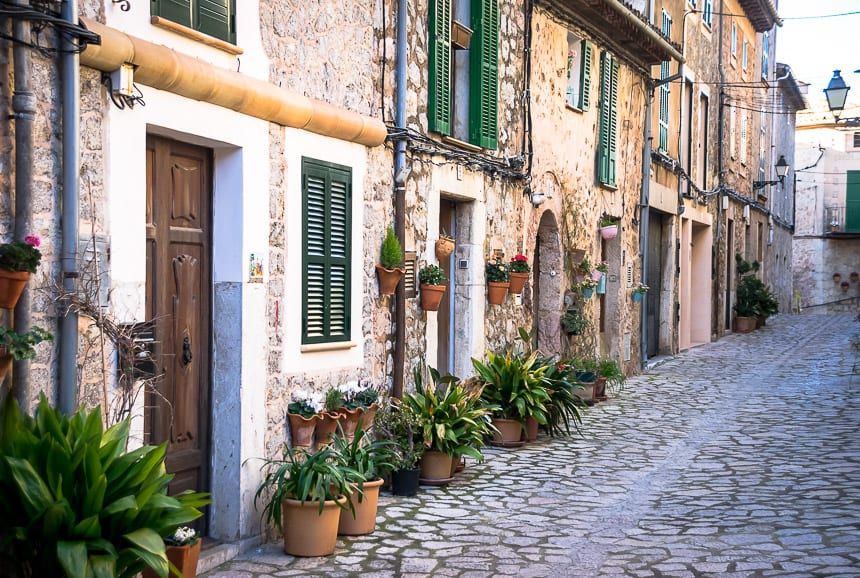 This hike is one for the books, especially in February, March, October and November.
Further reading on hiking the GR221 in Mallorca
Click on the photo to bookmark to your Pinterest boards.