If you're thinking about driving across Canada – which is an exceptional way to see the country, don't rush it. Savour the experience, the small towns, the quirky restaurants and the unusual places to sleep. Allow time to make detours – because those are the things you're going to remember.
This post includes some affiliate links. If you make a qualifying purchase through one of these links, I will receive a small percentage of the sale at no extra cost to you. Thank you very much for your support.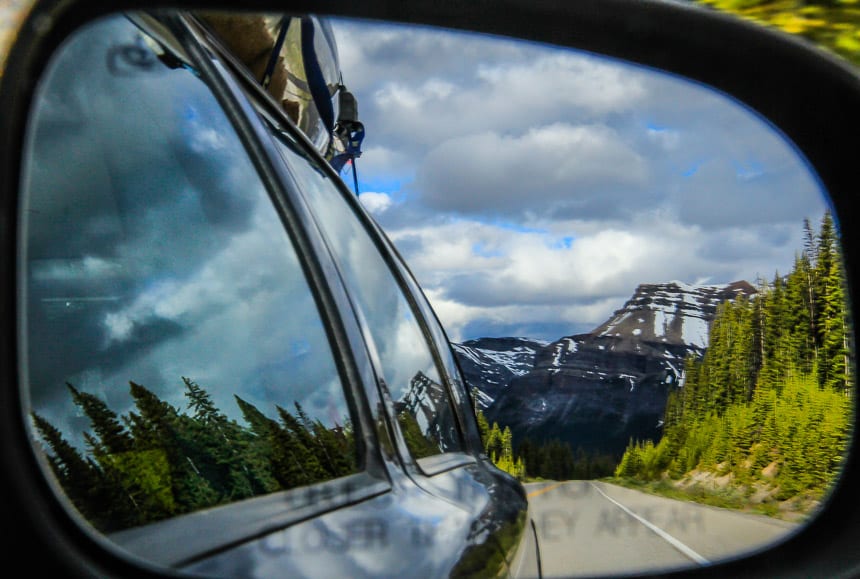 40 Stops You Shouldn't Miss Driving Across Canada
The Trans-Canada Highway runs from Victoria to St. John's, a distance of 7,821 km. While it's a fairly direct route, do plan to drive some of the scenic byways so you see the country properly. Allow a minimum of two weeks though really three to four weeks would be ideal.
If you drive more than 500 km a day, chances are you'll get a little squirrely. Plan accordingly.
In my view these are the stops you don't want to miss driving across Canada.
Where to stop in British Columbia
Even though the Trans-Canada Highway officially starts in Victoria, I'd recommend starting in Tofino on the west coast of Vancouver Island. It's a fantastic town – full of wonderful places to stay, amazing eateries, the incredible Long Beach, surfing, whale watching, hot springs and you'll get a chance to see the massive trees of Cathedral Grove.
Where to stay near Tofino
If you're on a budget camp at the Green Point Campground in Pacific Rim National Park. Make reservations.
If money is less of a concern check out the fabulous Long Beach Lodge Resort or Middle Beach Lodge.
Read: Nanaimo to Tofino Drive – 13 Fantastic Stops to Make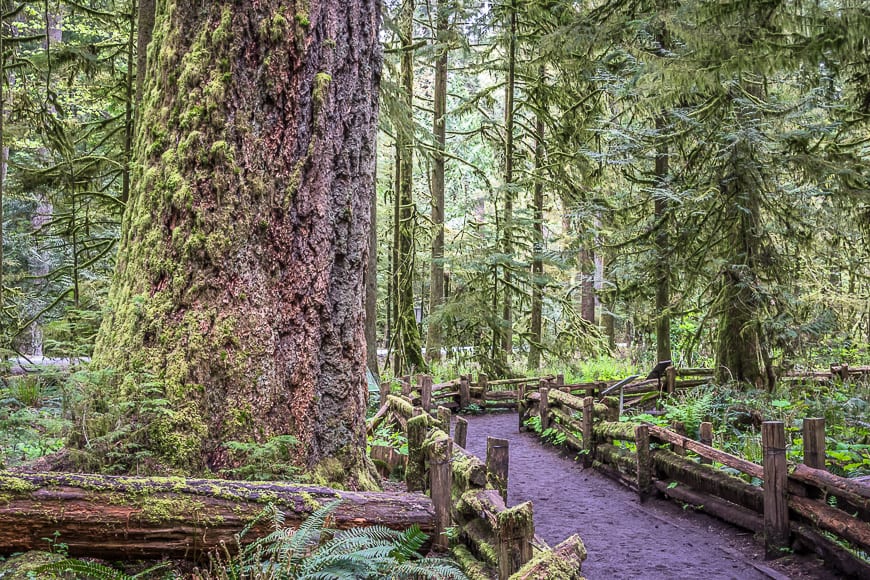 From Tofino you could drive back to Victoria and spend a few days there, or if you're ready to get a move on drive to Nanaimo and catch the ferry to Horseshoe Bay.
You can easily hook up with the Trans-Canada Highway from there OR if it's a glorious sunny day make a detour and drive the Sea to Sky Highway to Whistler.
(If you're young and traveling alone an affordable option in the heart of Whistler is the Pangea Pod Hotel.)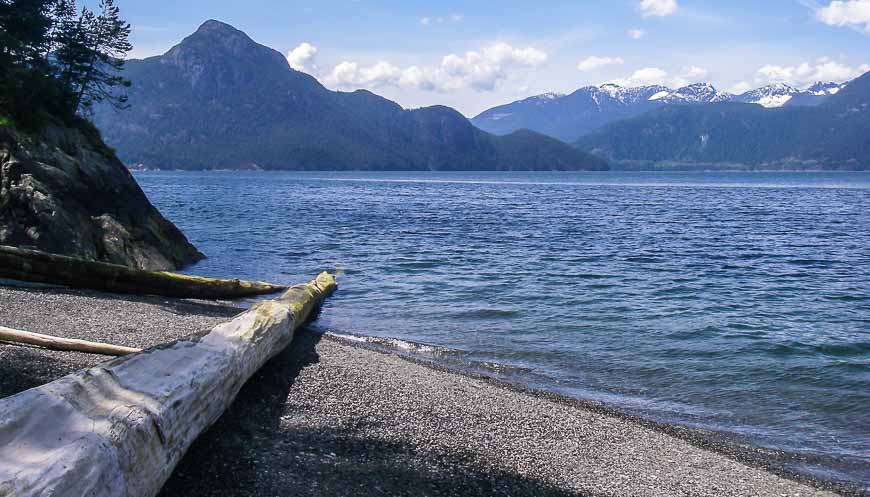 Vancouver and North Vancouver are well worth a few day's of your time. Don't miss a walk or bike ride around Stanley Park.
In North Vancouver hike the Grouse Grind or take the SkyTram to the top of Grouse Mountain for amazing views – along with loads of activities. Paddle out of Deep Cove.
Sign up for a North Shore day trip from Vancouver to Grouse Mountain and the Suspension Bridge with round-trip hotel transportation included.
British Columbia has so much to offer that it's worth spending extra time in this province. If you need to stretch your legs stop in Squamish and hike the Chief. The views are exceptional and you only need two to three hours to do it properly.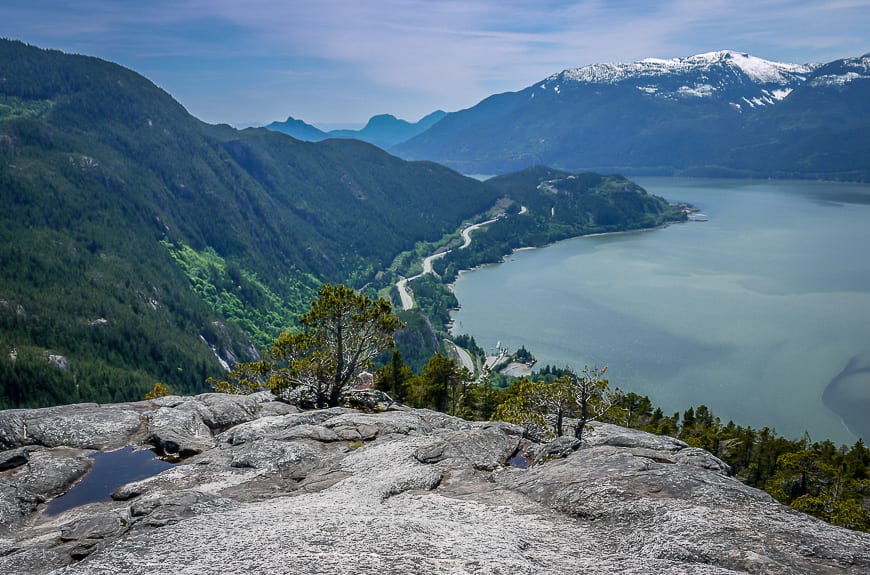 Continue driving east on the Trans-Canada Highway. From Vancouver it's a four hour drive to Kamloops and then just over another hour to reach Salmon Arm.
If you're hungry and want a picnic, pick up supplies at DeMille's Farm Market (it's one of the first markets you'll reach as you drive east through Salmon Arm) or if you want a great piece of pie with a cup of coffee stop at the Shuswap Pie Company.
A reader has also suggested an ice cream stop at D Dutchmen Dairy in Sicamous.
Revelstoke is a further hour's drive away – and may be just the place to call it a night. There are lots of B&B's around. Stay at Base Camps Resort in Revelstoke.
If you're keen to get out of the car go for a full day hike to Eva Lake in nearby Mount Revelstoke National Park. After the hike you could comfortably drive to Golden, Field or even Lake Louise.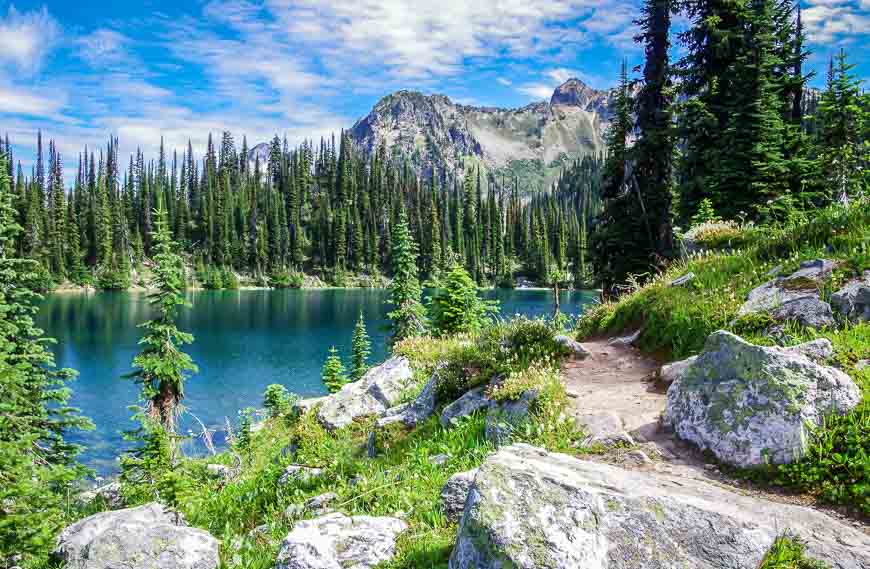 Until 2019 I had never stopped to hike in Glacier National Park. Now that I have, I'd highly recommend it. But be prepared for steep trails.
If you want a break from the car and a good workout I highly recommend the Hermit Trail, with the trailhead a few minute's drive east of Roger's Pass. I also would suggest both Glacier Crest Trail and Abbott Ridge Trail.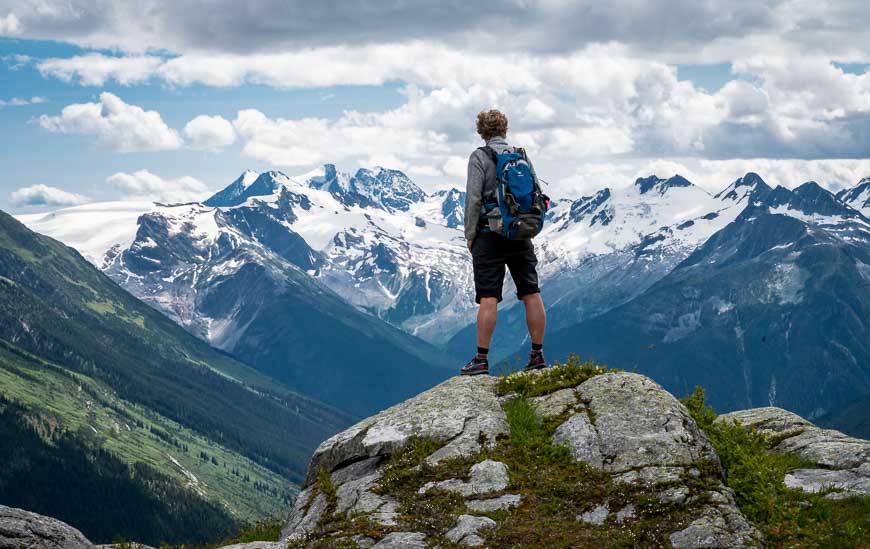 Where to stay in the Field – Lake Louise corridor
Near Field you'll be close to the beautiful Emerald Lake Lodge, Cathedral Mountain Lodge, excellent camping in Yoho National Park (try one of the walk-in sites near Takkakaw Falls) or choose from one of the many options in Lake Louise eg. Baker Creek by Basecamp, Deer Lodge or the hostel in Lake Louise.
If you have time for one hike in BC, do the Iceline Trail in Yoho National Park. There are exceptional hikes around Lake O'Hara but unless you've planned well in advance it will be too difficult to get a seat on the bus to the trailhead.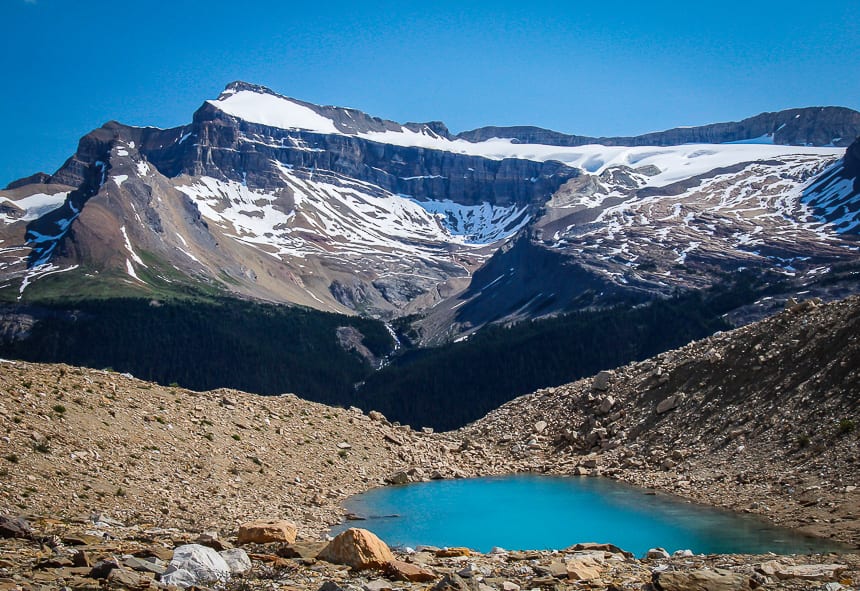 Stops to make in Alberta
If you've made it to Lake Louise, then you're within spitting distance of one of Canada's most beautiful drives and yes you have to do it. It's a three hour drive to Jasper one way – without stops.
And you really do need to get out at scenic overlooks along the way and take in the majesty of Canada's Rocky Mountains. So give it at least a day and then continue east again from Lake Louise.
Read: Everything You Need to Know about Camping Along the Icefield's Parkway and 8 Stunning Hikes to Do Along the Icefield's Parkway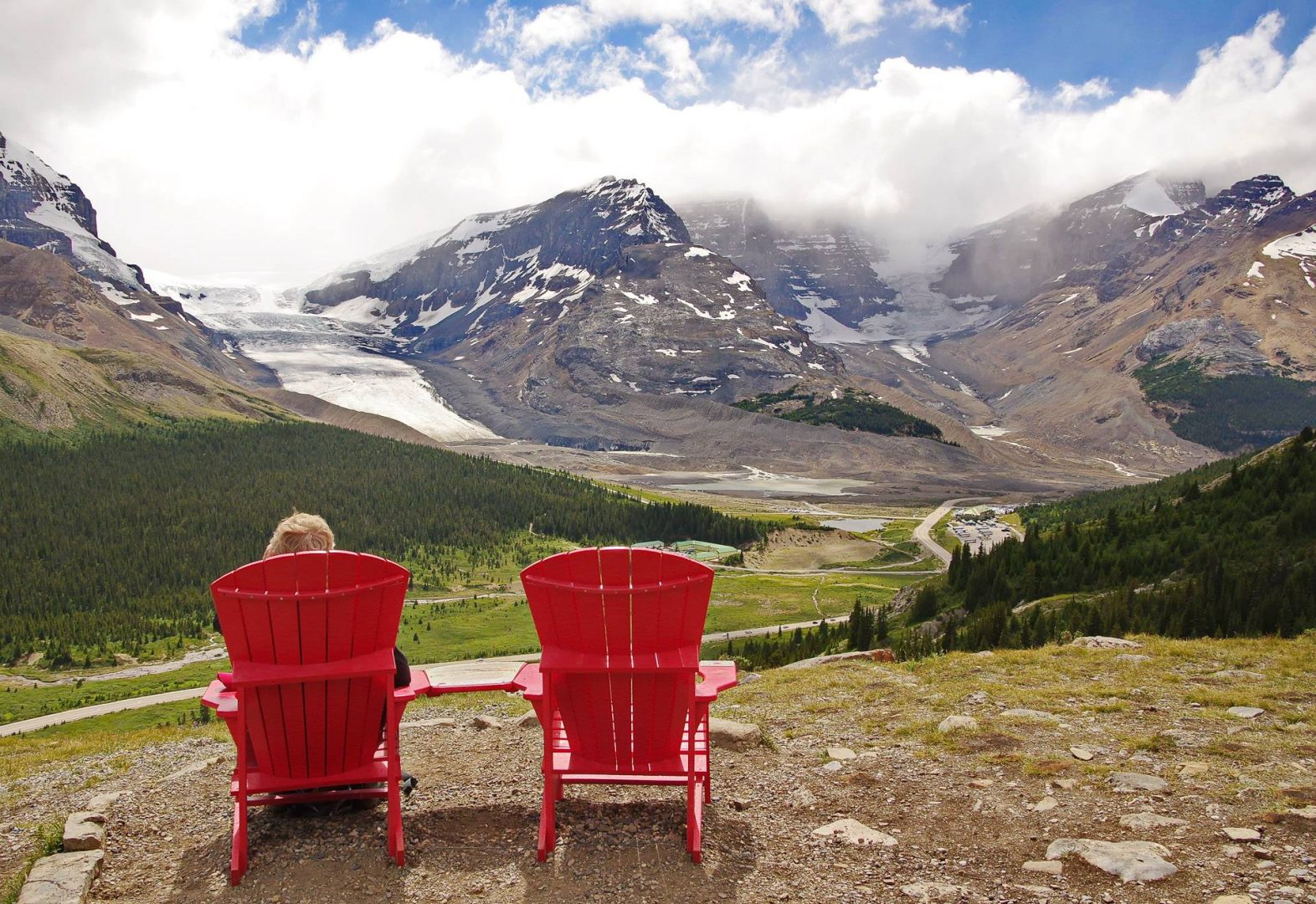 Banff is 45 minutes east of Lake Louise and while the town can be overrun with tourists in the summer, the trails are not.
Choose one of these 18 day hikes in Banff to get your Rocky Mountain fix.
Kananaskis Country off of Highway 40 is also phenomenal for hiking. These 17 Kananaskis hikes are all blow you away beautiful!
And the Kananaskis Nordic Spa is open. It's associated with Pomeroy Kananaskis Mountain Lodge – which after a renovation is a great place to bed down for a night.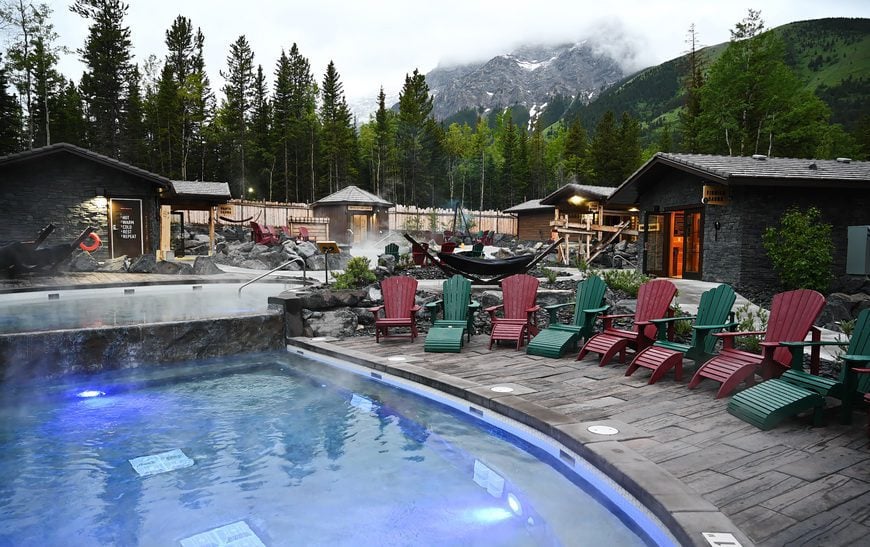 Calgary is an hour's drive east of Canmore. In July it's famous for free pancake breakfasts all over the city as part of the annual Calgary Stampede. Buy a cowboy hat, throw on a pair of cowboy boots and be a part of the energy.
Other places to visit in Calgary include the world-class National Music Centre, the East Village pop-up market (Thursday – Sunday), the Calgary Zoo and of course the fabulous network of hiking and biking trails along the Bow and Elbow Rivers.
And for a hotel with an awesome outdoor pool scene that's centrally located check out Hotel Arts.
There are two more stops you have to make in Alberta – Dinosaur Provincial Park. It's a UNESCO site and home to the largest concentration of complete dinosaur bones skeletons. I'm not crazy about dinosaurs but I am a fan of the superlative badlands scenery you find here – especially at sunset. (Sign up for a tour.)
You need a full day to take advantage of the tours and short, interpretative hikes. There is camping. The park is just 35 minutes off of the Trans-Canada Highway northeast of Brooks – and NOT in Drumheller.
Writing-on-Stone Provincial Park has also earned UNESCO status. It's a couple of hours detour off the Trans-Canada Highway – with a location in the southeast corner of the province and it's well worth visiting. You can camp or glamp in the park.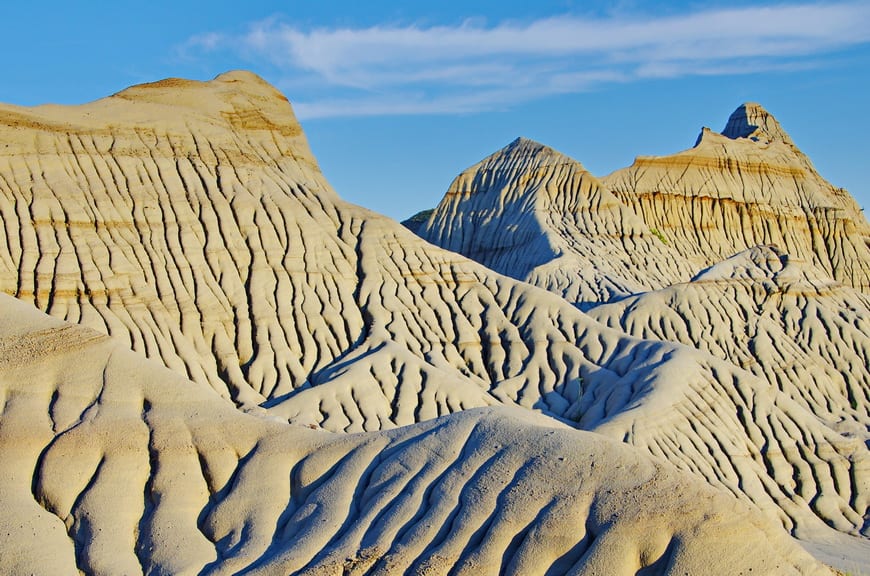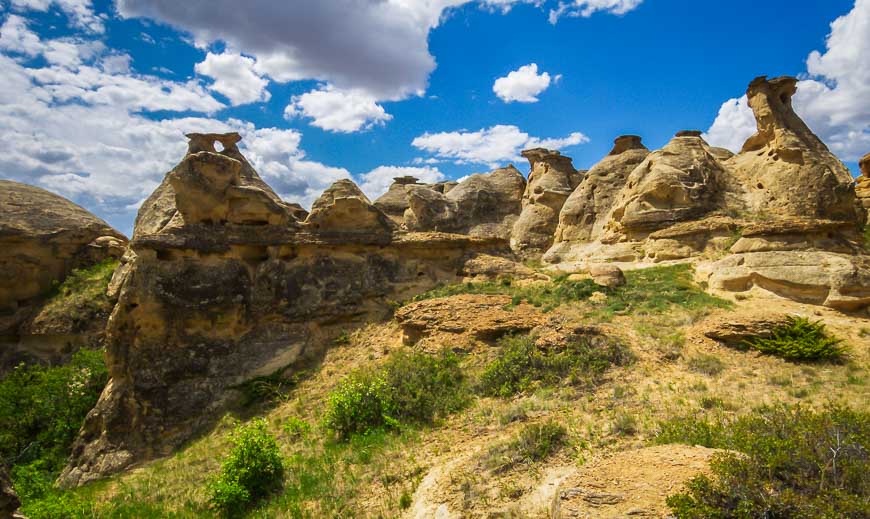 Not to be missed stops in Saskatchewan
From Brooks it's a two hour drive to Maple Creek and if you don't mind driving dirt roads, I highly recommend a side-trip to historic Reesor Ranch in the Cypress Hills. (You can also access it faster if you're coming from Alberta by driving south from Walsh).
Book the cute Cowboy Cabin, and enjoy a two-hour horseback ride or a hike to a high point on the property to catch the sunset. Meals are cowboy licking good though you can cook in the cabins too.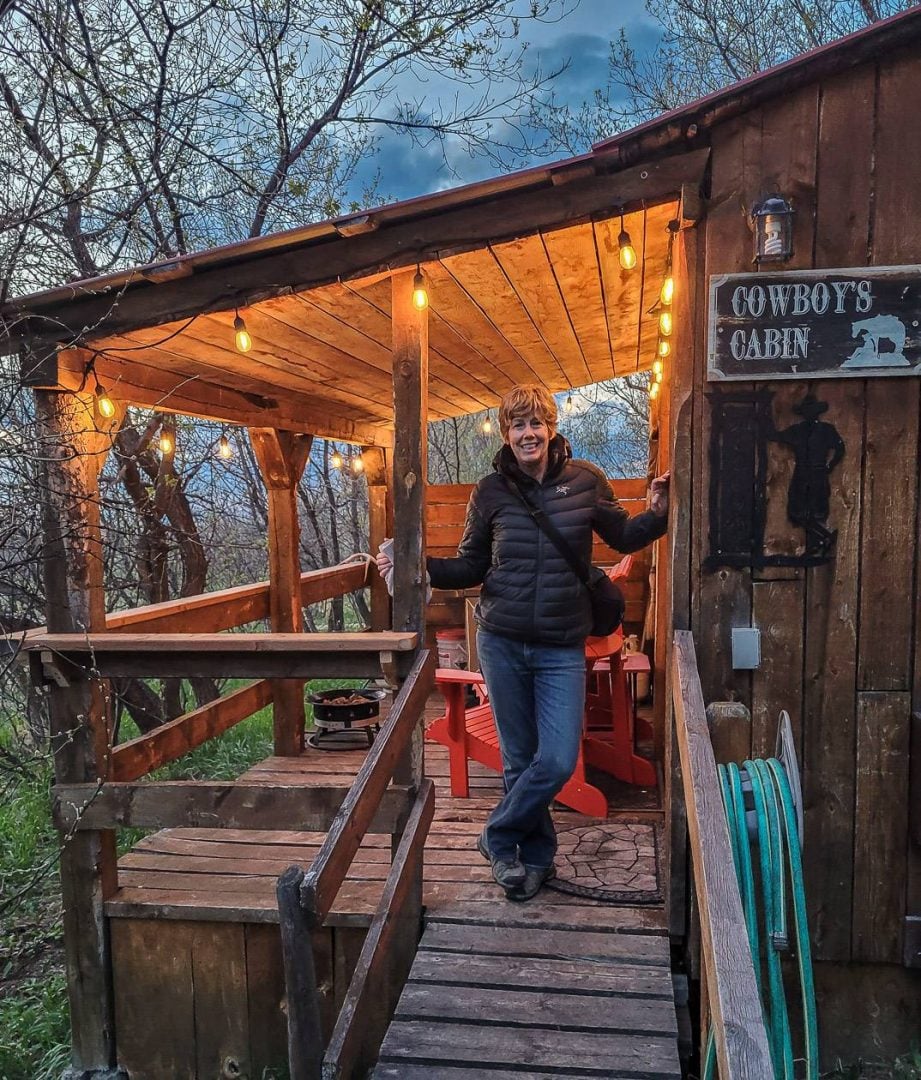 Hopefully you'll be lucky and you'll catch a summer storm as you drive across Saskatchewan. The skies here are big and beautiful. Other stops to make include the tunnels of Moose Jaw and the RCMP Heritage Centre in Regina.
In Moose Jaw I recommend an overnight stay in Temple Gardens Hotel & Spa. Don't forget your bathing suit so you can enjoy a soak.
Read: 12 Fun & Unique Places to Visit in Saskatchewan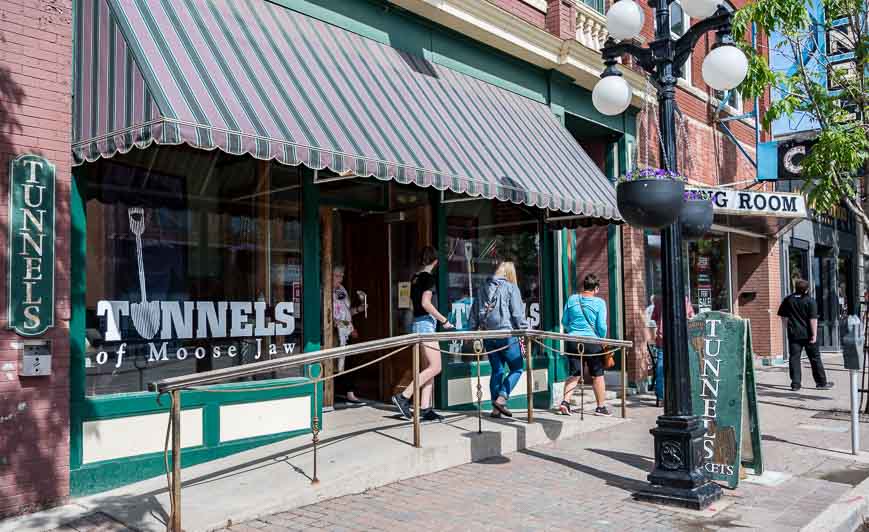 Places you have to visit in Manitoba
One of the worthwhile side trips, located just 50 minutes southeast of Brandon, is the Spirit Sands hike in Spruce Woods Provincial Park. Lots of sand will keep the kids happy!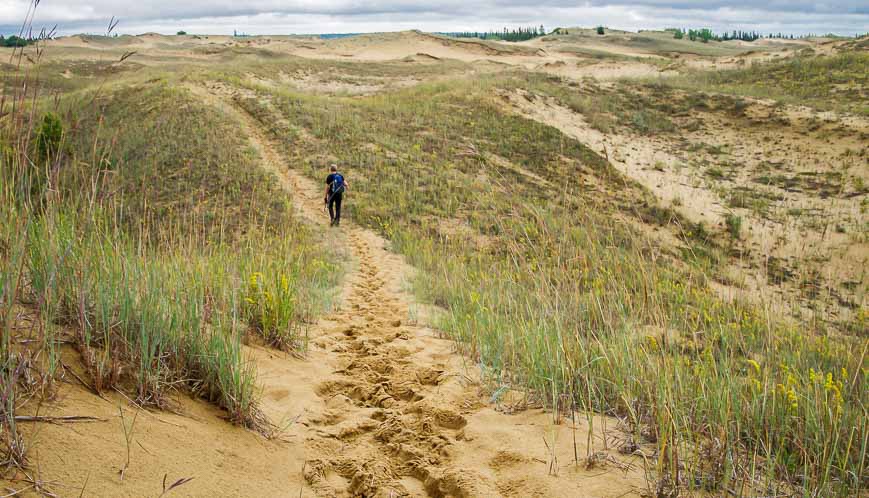 I have to admit I'm not a huge fan of the drive across the Manitoba prairie – unless I'm passing fields of canola or sunflowers – though that's just me.
But I do love Winnipeg and would highly recommend at least a day in the city. Check out the polar bears in the Assiniboine Zoo (I could spend a solid day watching them swim).
Visit the Canadian Museum for Human Rights, sign up for the fascinating Hermetic Code Tour at the Manitoba Legislature and finally hit the Nordik Spa for a few hours of relaxation.
For a great hotel with a superb location, stay at the Inn at the Forks – a splurge but worth it.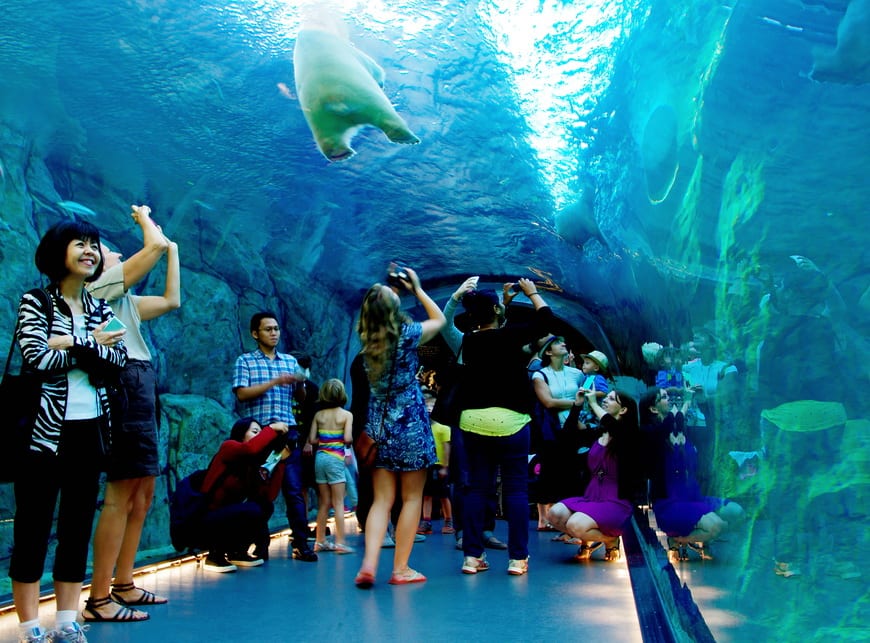 If you want to change it up and spend a day in a canoe, drive two hours east of Winnipeg and head for Whiteshell Provincial Park. Rent a canoe and plan a day canoeing the Caddy Lake tunnels and beyond. It's great fun.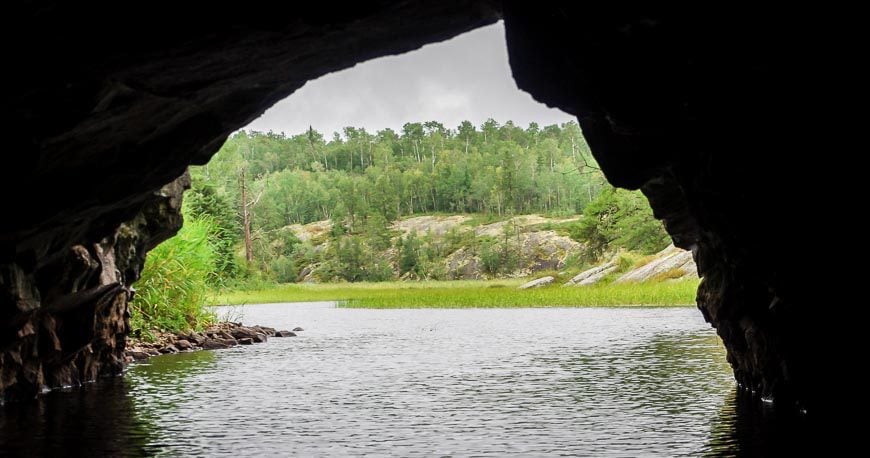 If you're up for a longer detour from the Trans-Canada, drive north for 90 minutes and explore Riding Mountain National Park. It's home to fabulous hiking trails, fabulous swimming, paddling and SUP, along with the option to stay in oTENTiks.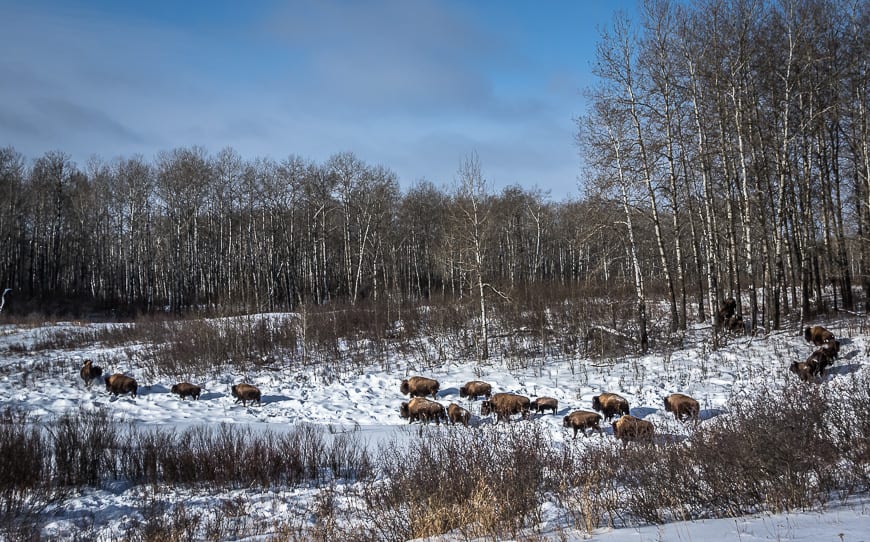 The best stops to make in Ontario
To get to Toronto from Winnipeg will take you just shy of 24 hours of driving so you really must break the drive up. Toronto isn't actually on the Trans-Canada Highway, so decide by the time you reach Sudbury if you want to include a stop in the city.
If you're willing to drive an additional 90 minutes from Toronto you could visit Niagara Falls and the cute town of Niagara-on-the-Lake. Otherwise head to Ottawa via North Bay.
Some of the stops to consider making in Ontario include the following:
Enjoy a picnic by Kakabeka Falls just west of Thunder Bay.
Stop for ice cream at Merla Mae in Thunder Bay.
Detour to Sleeping Giant Provincial Park (you can camp here) and do the Top of the Giant hike for airy views over Lake Superior.
I highly recommend a detour to Pukaskwa National Park, located 3 hours and 40 minutes driving time east of Thunder Bay. There is excellent camping and even some B&B's to stay in.
Nothing beats some hiking along the shores of Lake Superior. I recommend the Southern Headlands Trail for its combination of beaches and Lake Superior views.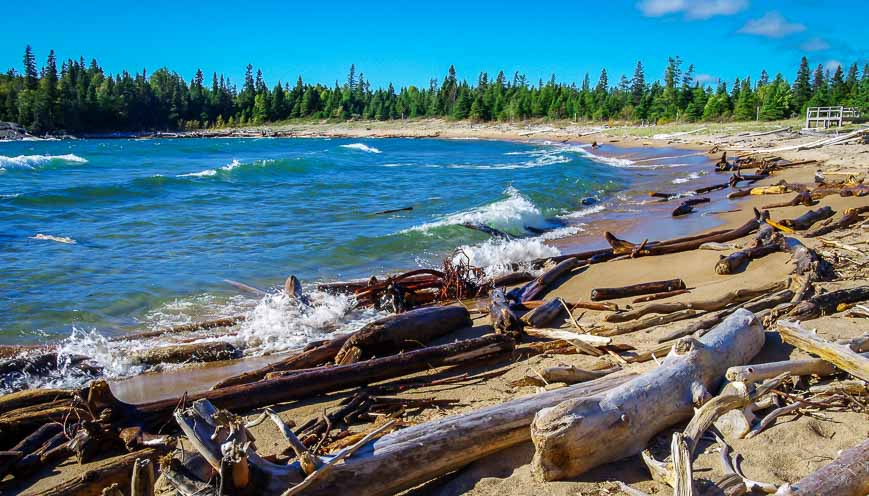 South of Wawa stop in Agawa Bay in Lake Superior Provincial Park. Not only is there beautiful camping but excellent hiking – and lots of it. Try the Nokomis Trail.
For another ice cream stop, check out Holy Cow's Ice Cream Parlour in Sault Ste. Marie.
In Ottawa check out the Byward Market, Parliament Hill and consider renting a bike and cycling for a couple of hours along the Rideau Canal. This is an especially beautiful outing in May when the tulips are in bloom.
For some of the best gelato of your life, visit Stella Luna Gelato Café in Ottawa, another reader recommendation.
My recommendation for a hotel in Ottawa is the Andaz Hotel in the Byward Market.

If you'd prefer a hostel check out the Ottawa Jail.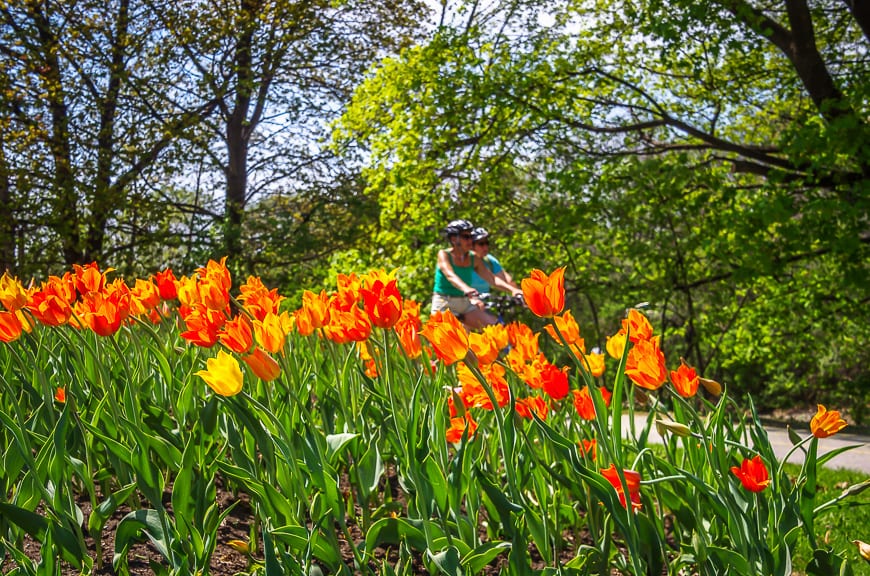 Places to see in Quebec when driving across Canada
It's a quick drive between Ottawa and Montreal. In summer Montreal is festival central so do some research before you arrive if that's what you love.
Be sure to stop in Quebec City and walk the cobblestone streets of Old Quebec. Visit Montmorency Falls and check out the food scene on Île d'Orléans.
Consider an up and back side-trip to beautiful Baie-Ste-Paul and even as far as the mouth of the Saguenay River. Then you could take advantage of superlative whale watching trips in the St. Lawrence River. You might even see a blue whale!
In Baie-Ste Paul I recommend a night in the Hôtel & Spa Le Germain Charlevoix or Auberge La Grand Maison.
Read: Quebec Road Trip: Quebec City to Havre-Saint-Pierre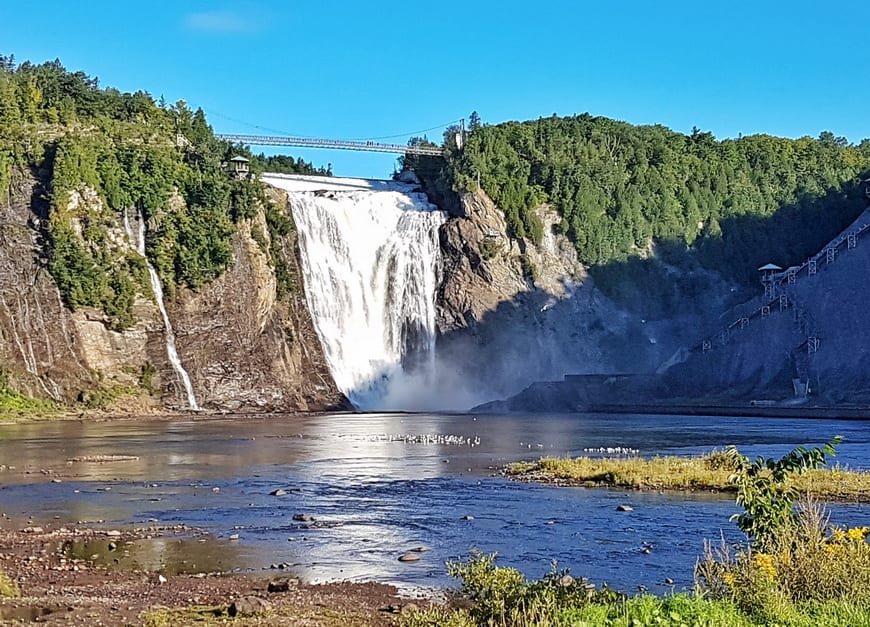 Best stops to make in New Brunswick
Returning to Quebec City continue on the south shore of the St. Lawrence River to follow the Trans-Canada Highway into New Brunswick. If you love lobster plan a side trip to Shediac to capture the lobster festival in July.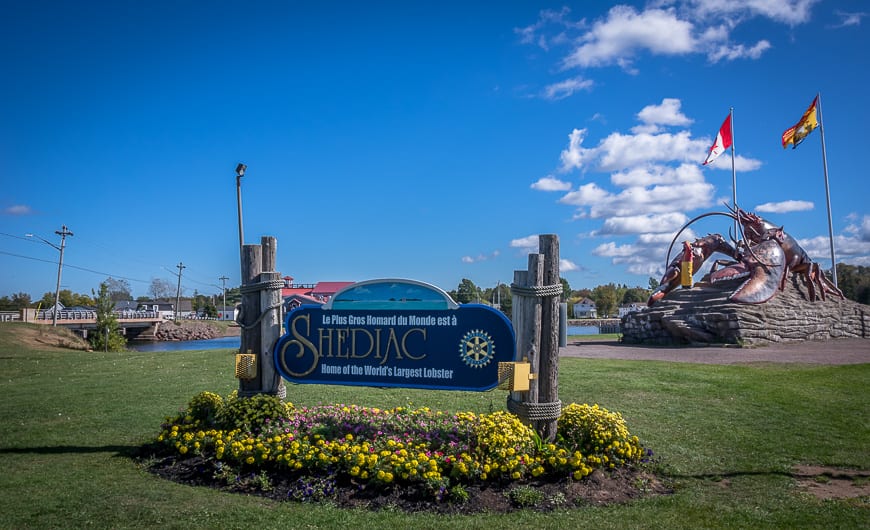 Chances are high you'll be driving through Edmunston. If you have a hankering for ice cream in the city, stop at Le Scoop Royal.
Again if you have time, it's worth the side trip to check out the Fundy Isles, especially Grand Manan Island. There's whale watching, hiking, kayaking, biking, birding – plenty to do along with a laid back vibe.
And Campobello Island (the former summer home of Franklin D. Roosevelt) accessible via ferry from Deer Island or from Maine, is a wonderful laid-back spot to visit.
Read: 12 Stops for a Memorable Road Trip Through Acadian New Brunswick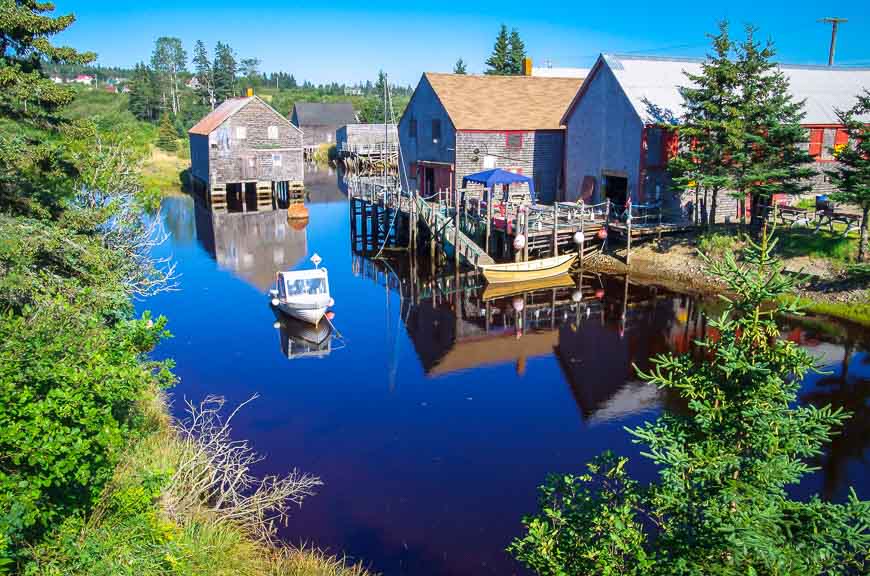 Memorable stops in Nova Scotia
The Trans-Canada Highway bypasses Halifax, the scenic south shore and the area around Wolfville, three of my favourite places to see in Nova Scotia.
Add in a day or two so you can visit Peggy's Cove, Blue Rocks, Lunenburg and the wineries near Wolfville. In Lunenburg, sign up for a sail on the Bluenose II – the boat on the back of the Canadian dime.
Walk the ocean floor when the tide is out in Blomidon. Stay in a lightkeeper's cabin at Cape d'Or on the Bay of Fundy. And then continue east to Cape Breton Island. You absolutely must drive the Cabot Trail.
From Nova Scotia you can take a ferry to PEI or to Newfoundland.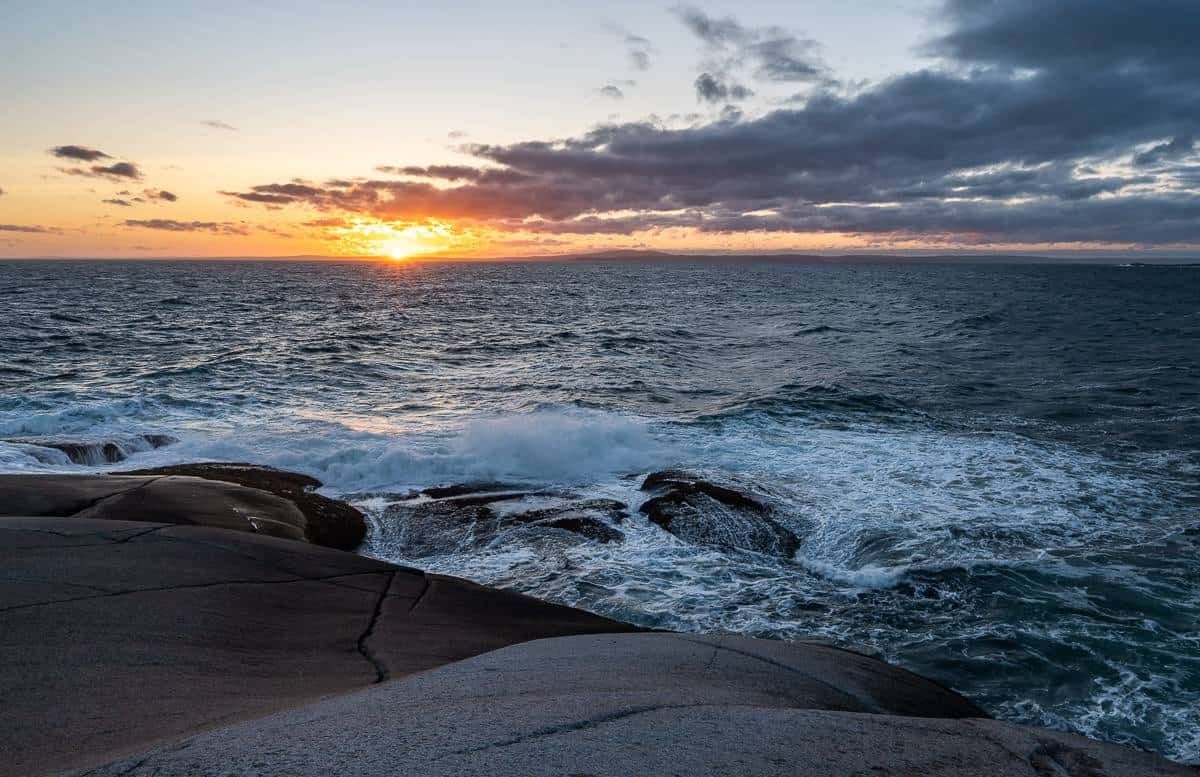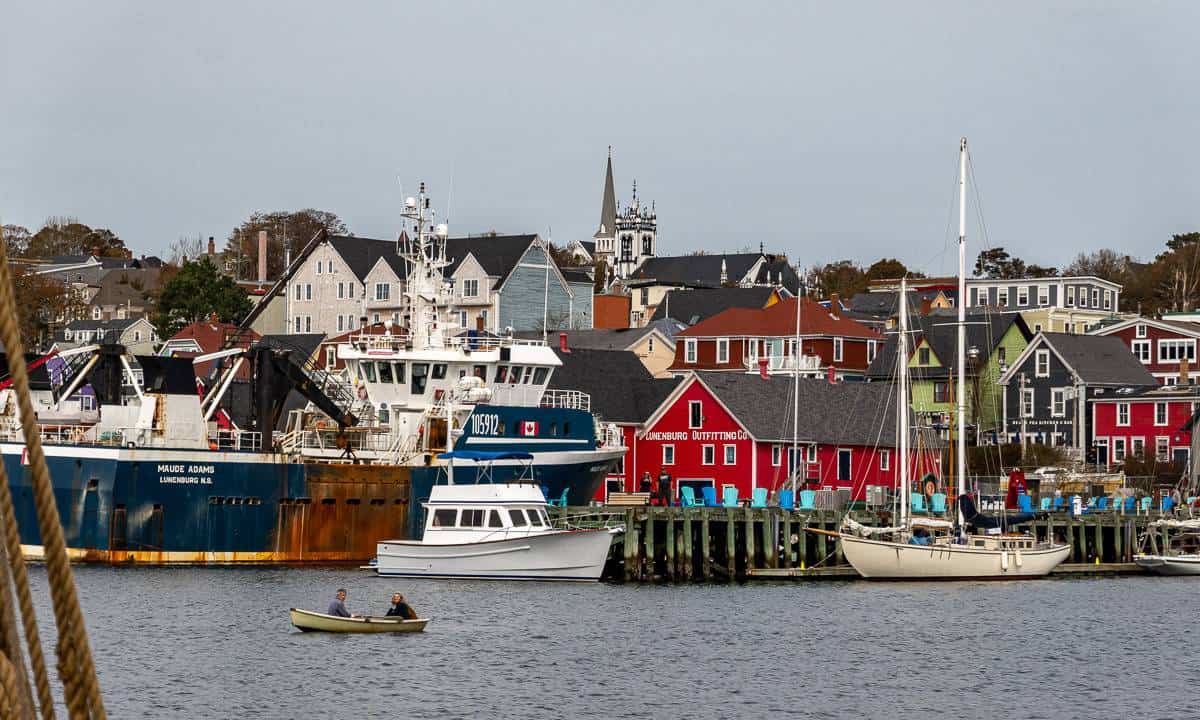 Prince Edward Island
You primarily want to visit Prince Edward Island for the magnificent beaches. Bypass the busier Cavendish Beach and head instead to the Greenwich section of PEI National Park.
The boardwalks, beaches and parabolic sand dunes here are a delight. Pack a picnic so you can stay awhile. Stay at the Inn at Bay Fortune where the meals are memorable. Trust me on this one!!
In Charlottetown be sure to catch Anne of Green Gables – The Musical. Stay in The Great George – where the rooms are lovely and the location is perfect.
Best places to see in Newfoundland while driving across Canada
In my opinion you could easily spend a few weeks in Newfoundland. It's a big province rich in history and natural beauty and the people of Newfoundland are renowned for their hospitality.
The Trans-Canada Highway takes you to St. John's by way of Deer Lake.
Make the less than an hour's detour to visit Gros Morne National Park. If you only have time for one thing to the boat ride on Western Brook Pond.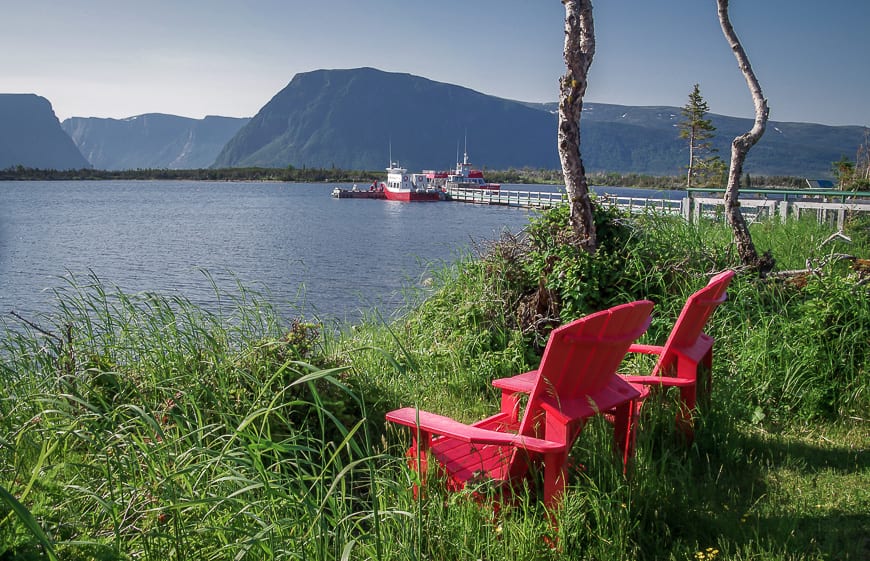 From Deer Lake it's a 6.5 hour drive to St. John's. To break it up hike the Alexander Murray Trail near King's Point. It has 2,200 steps and offers great views once you reach the high point.
Absolutely add a day to hike at least one section of the East Coast Trail. The Sugarloaf Path is particularly lovely and allows you the chance to visit Quidi Vidi Village. Another standout section is the Spurwink Island Path. End the trip with a swig of Screech.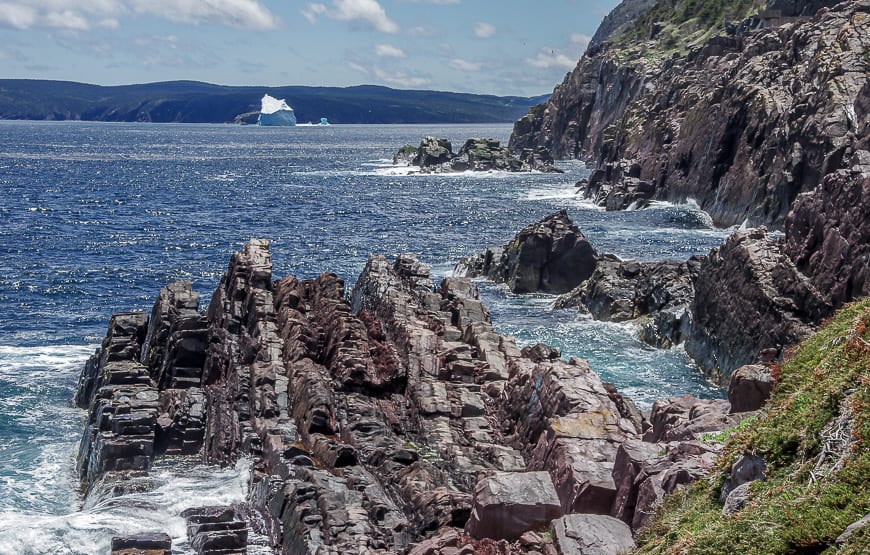 Road tripping with kids
If you've elected to do this trip with kids be sure to start the planning process by involving them. If every child has a say in a destination or activity they're much more likely to be on-board and get something out of the trip.
Pull out maps, do the research, task them with finding the best apps and kid-friendly restaurants. For your part, keep healthy snacks on hand, pack the favourite toy along with audio books (go to the library beforehand) and figure out some car friendly games to pass the boring stretches.
I also recommend my friend Jody Robbin's book – 25 Places in Canada Every Family Should Visit.
Driving across Canada will open your eyes to the beauty and diversity of this awesome country. Start planning and then do it.
Click on the photo below to save to your Pinterest boards.