I've done my fair share of road trips in the USA. And in my humble opinion the mind-blowing section of scenic Highway 12 in Utah between Panguitch and Torrey is one of the prettiest drives you'll ever do. It was America's first All-American road in 2002. What that means is the road has significant natural, historic, recreational, archaeological and cultural qualities.
Highway 12 in Utah, runs for 122 miles between the two towns, passing through some of America's most colourful and gorgeous landscapes. It was built as a forest road in 1914 and it wasn't until 1985 that it got an upgrade to paved road through Boulder Mountain.
The highway crosses part of Dixie National Forest and Bryce Canyon National Park as well as sections of the Grand Staircase-Escalante National Monument. The section from Boulder to Torrey – on the outskirts of Capitol Reef National Park traverses glorious country with gorgeous, big views. This is one of the most famous drives in the US.
The landscape is highly variable over the 100 plus miles. You'll see everything from ponderosa pine and aspen forests to slickrock canyons and mountain meadows.
Updated April 2021. This post includes some affiliate links. If you make a purchase via one of these links, I may receive a small commission at no extra cost to you.
Highway 12 in Utah – Visit Cedar Breaks National Monument
Though not technically part of Highway 12, it is worth starting the drive if at all possible in Cedar City (or Las Vegas if you've flown in). That way you can visit Cedar Breaks National Monument on route to Panguitch.
Drive to the rim of the amphitheater at an elevation over 10,000 feet. From there Cedar Breaks, a natural amphitheater, stretches across before you for three miles. It plunges down over 2,000 feet too so watch the drop-offs. There are hiking trails so you can more intimately explore the national monument.
It is open year round but it can and does snow here so it's late fall or winter plan accordingly. You can camp at Point Supreme Campground but reserve ahead.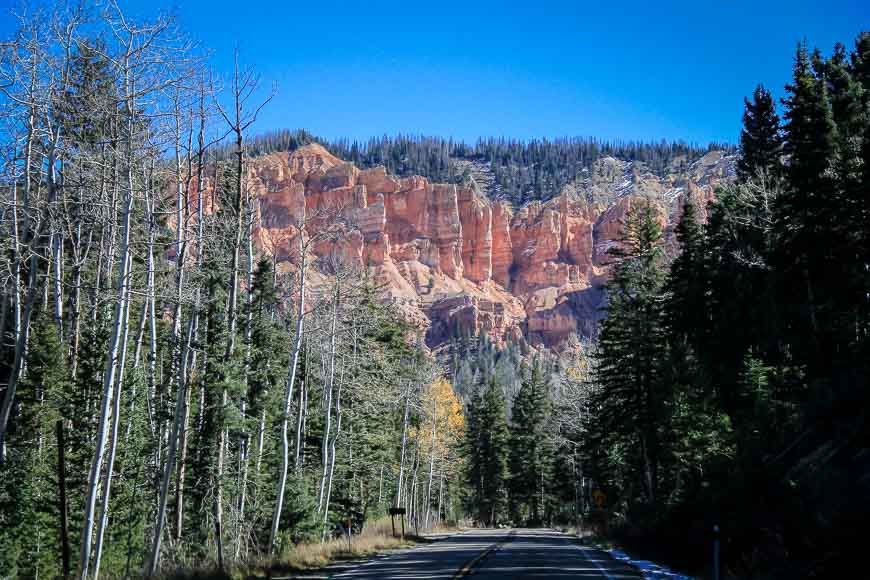 Red Canyon on Highway 12
Red Canyon is an especially scenic area on Highway 12. It starts just a few miles east of the junction with Highway 89. Admire vermilion-coloured rock formations and stately ponderosa pines. There is an information kiosk at the entrance to the Red Canyon. And the Visitor Centre is open from Memorial Day to Labor Day.
If you want to do more than drive the Red Canyon, stop at the Red Canyon Trailhead Kiosk, a short drive east of the visitor center. It provides access to five different trails with are open year round to hiking, biking and horses. When the snow arrives trade your bike and hiking shoes for snowshoes and cross-country skis.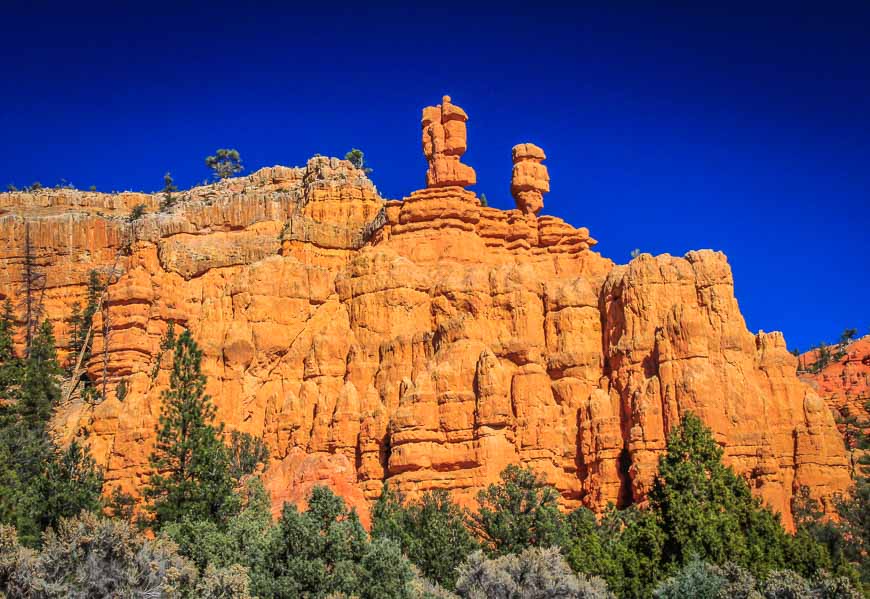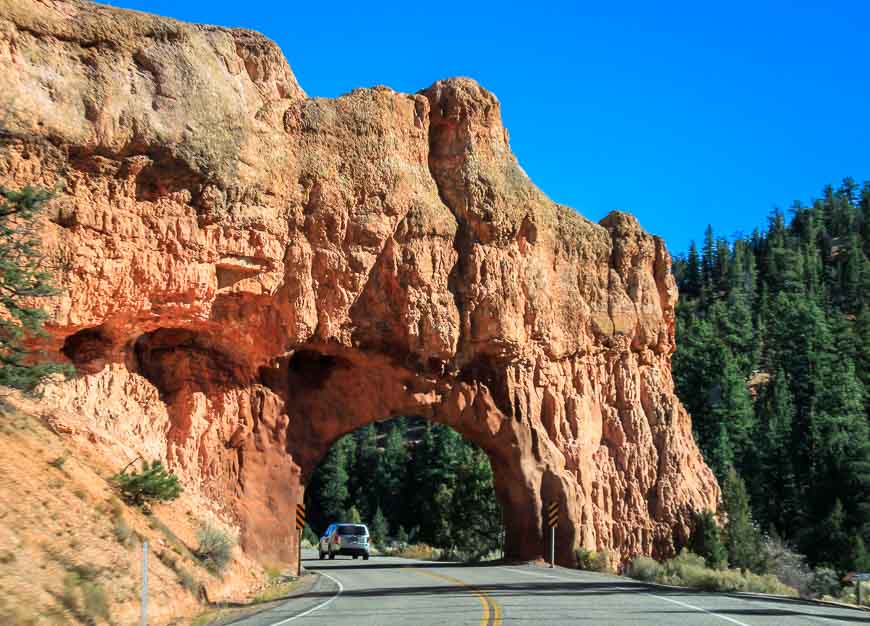 Bryce Canyon National Park
The turnoff to Bryce Canyon National Park – Highway 65 – is approximately 11 miles past the entrance to Red Canyon. The park is definitely worth a minimum of 24 hours – more if you're into hiking and photography.
Read: The Fairyland Loop Trail in Bryce Canyon
However, if you stay on Highway 12 you'll reach the entrance to the Mossy Cave where you can do a short but gorgeous hike up to see the hoodoos.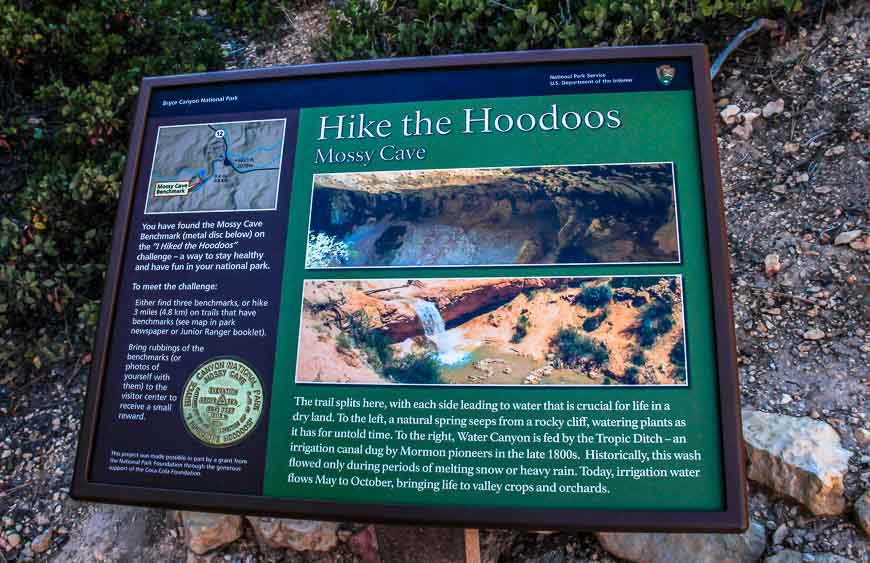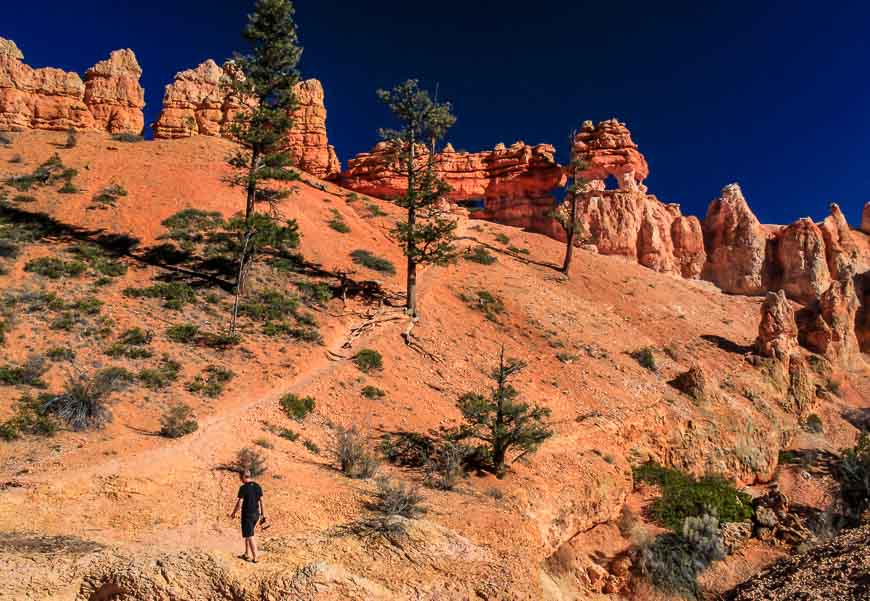 Continuing east towards Tropic and Cannonville
It's just 8.5 miles from the Mossy Cave Trailhead to Cannonville via the small town of Tropic. The driving on Highway 12 in Utah continues to delight.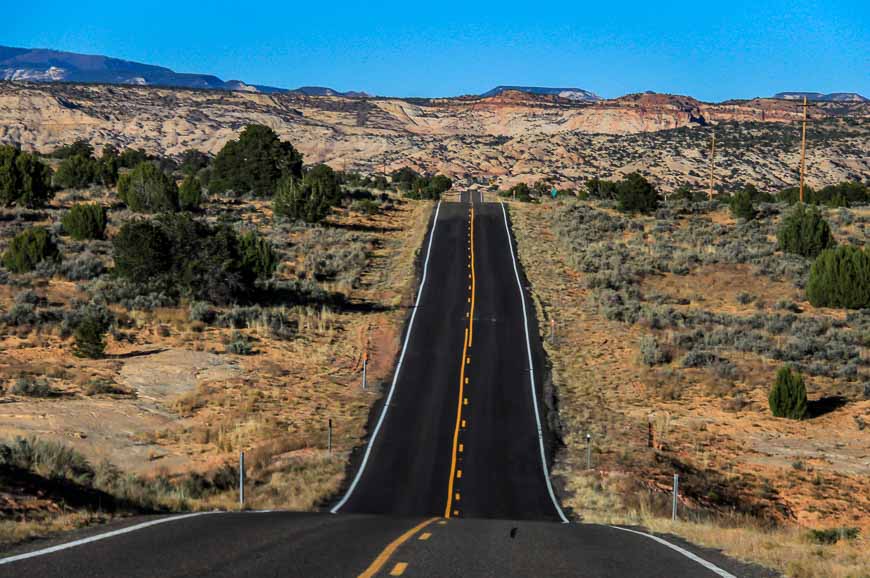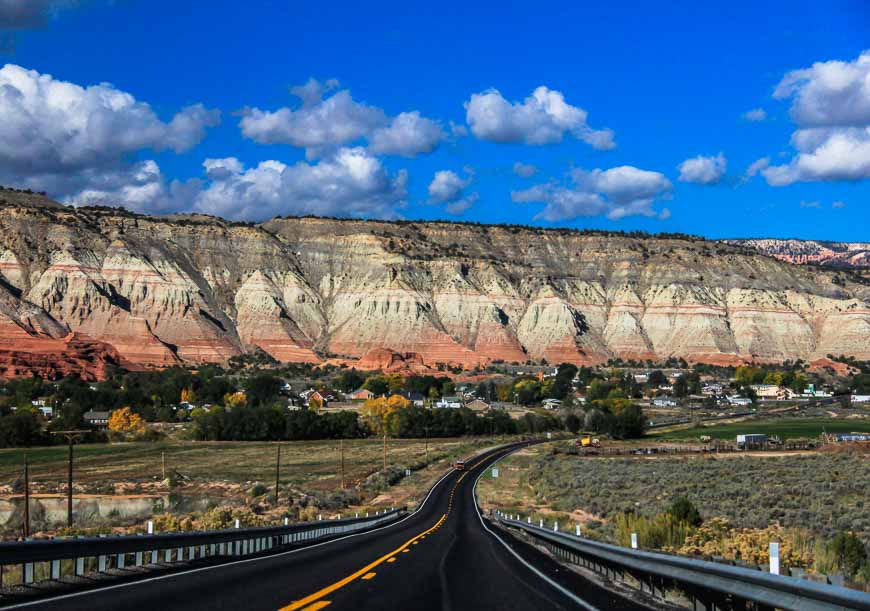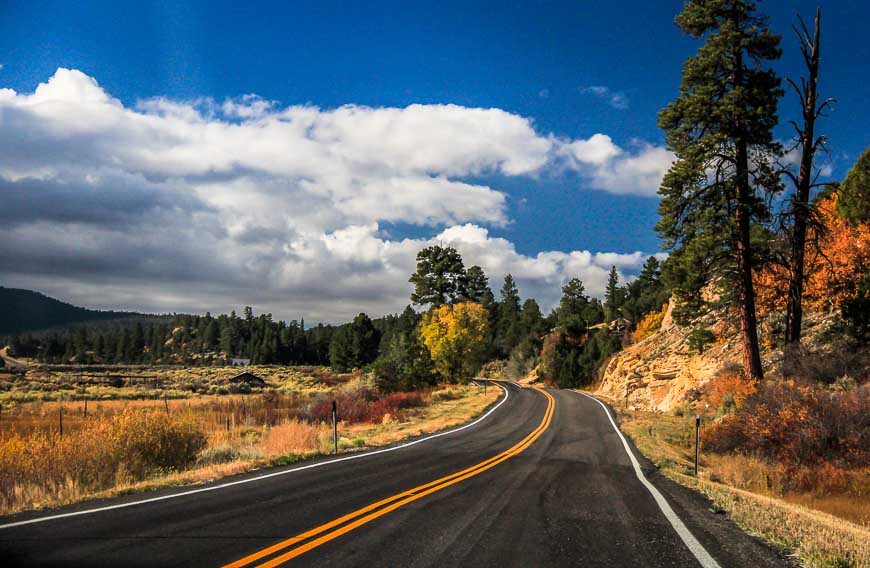 Kodachrome Basin State Park
From Cannonville, it's a 7 mile detour off the highway to visit Kodachrome Basin State Park. It's especially worthwhile if you're into hiking, photography or camping. In theory you could knock off all five hiking trails in a day as their combined total is just 12 miles. Enjoy great red rock country and cool looking rock formations.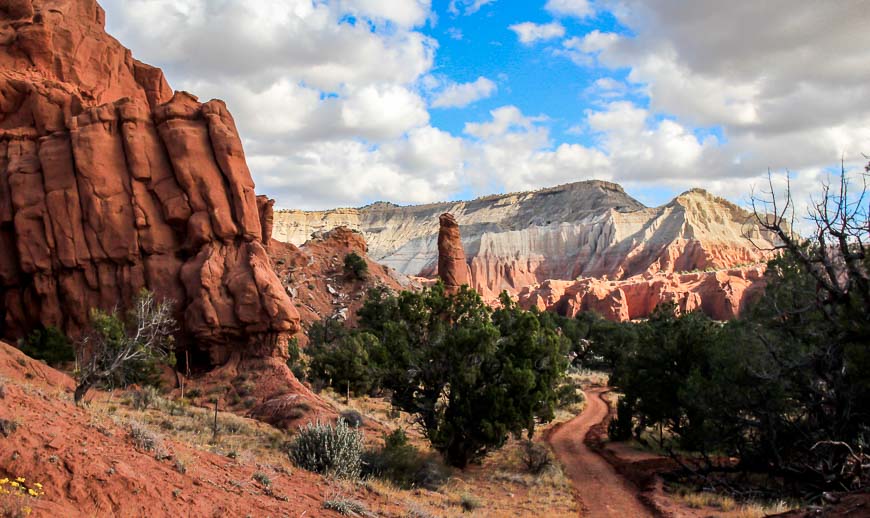 West to Escalante and Boulder
The drive between Escalante and Boulder is the very best I think along Highway 12 – and that's saying something. The photos below will give you an inkling of how marvelous it is.
This part of Utah shouldn't be rushed as there really is so much to do. We spent three nights in Boulder and a couple in Bryce Canyon National Park. You could easily spend another week in the area.
Some of the not to be missed activities include an exceptionally scenic drive on the Burr Trail (a dirt road), canyoneering in Grand Staircase Escalante National Monument (one of the top experiences in my life!) and then of course hiking.
Some of the hikes I'd recommend – that are short and easy include Lower Calf Creek Falls, Upper Calf Creek Falls and the Deer Creek Trail in the Escalante Wilderness.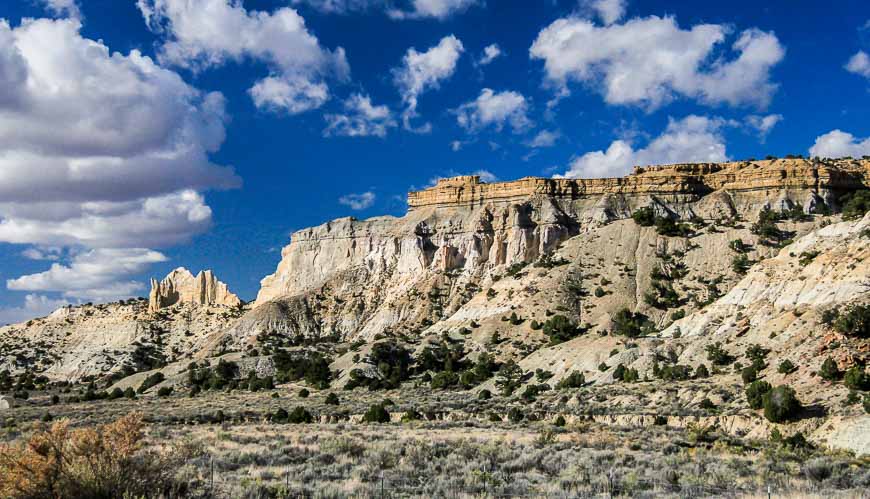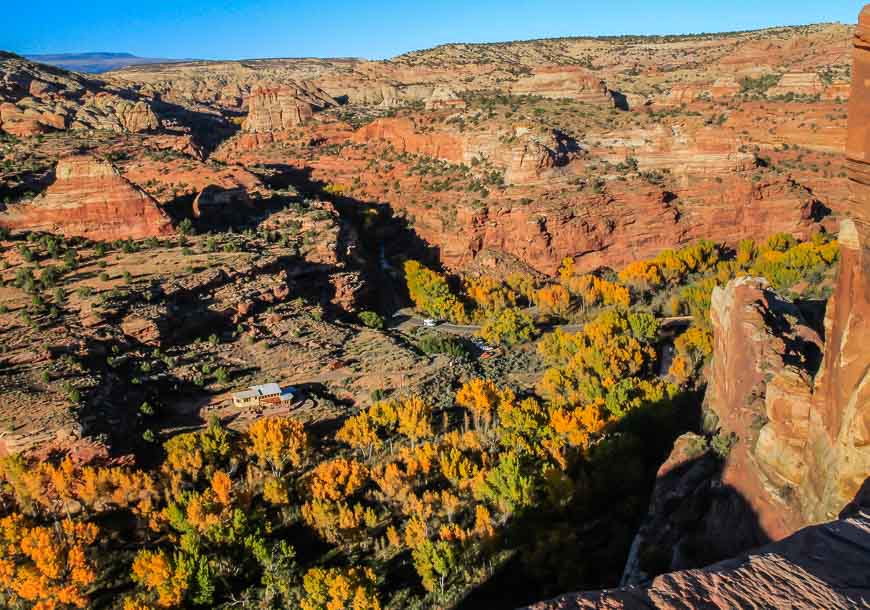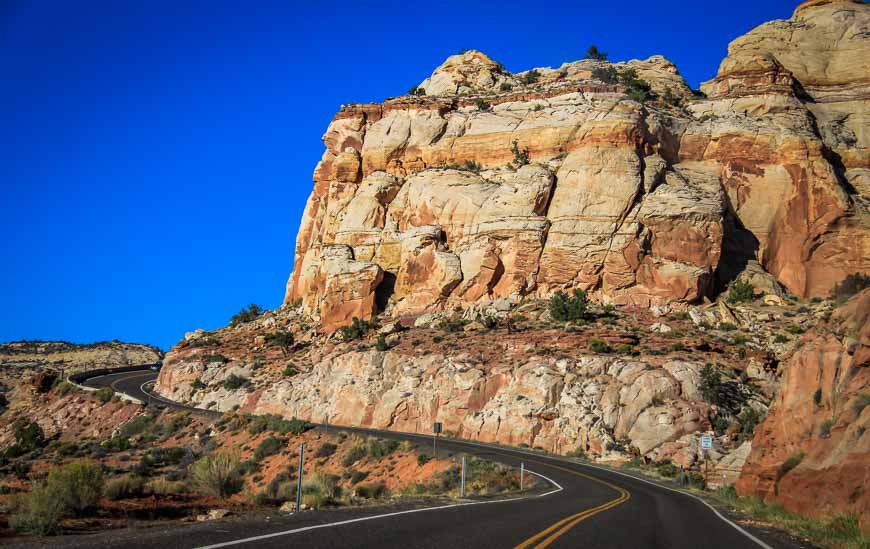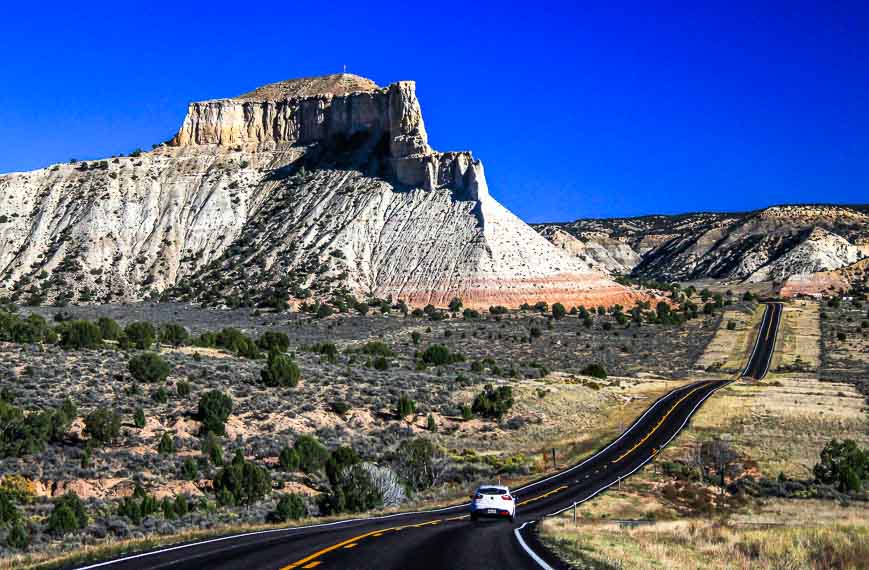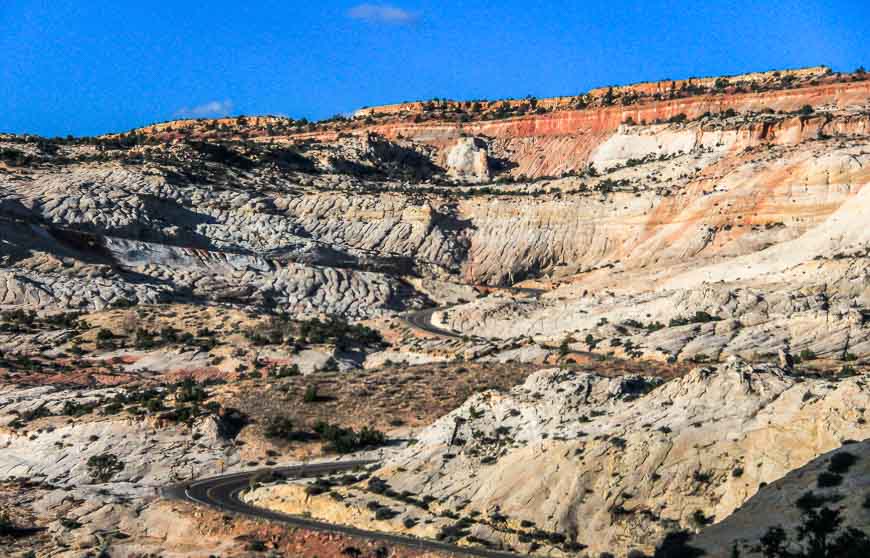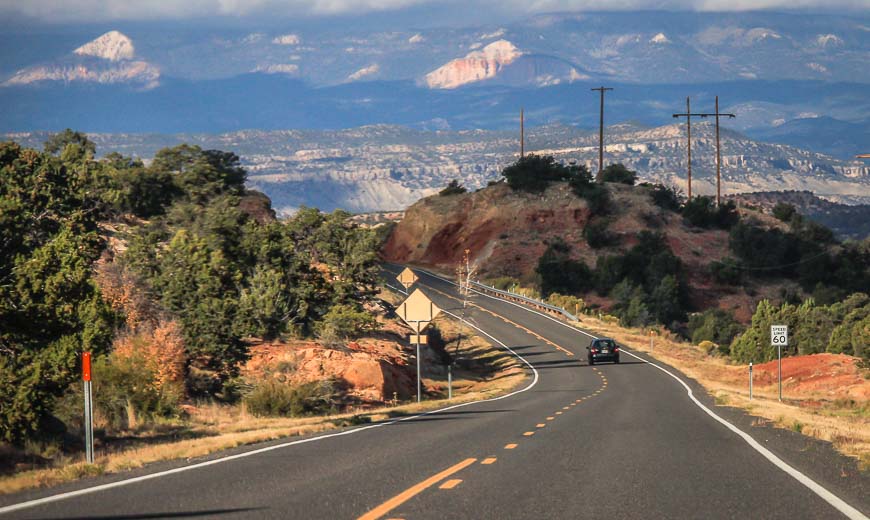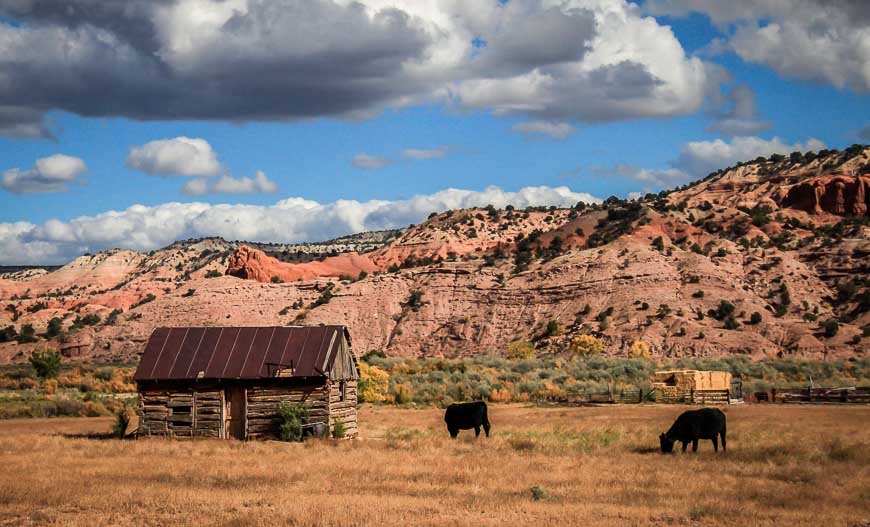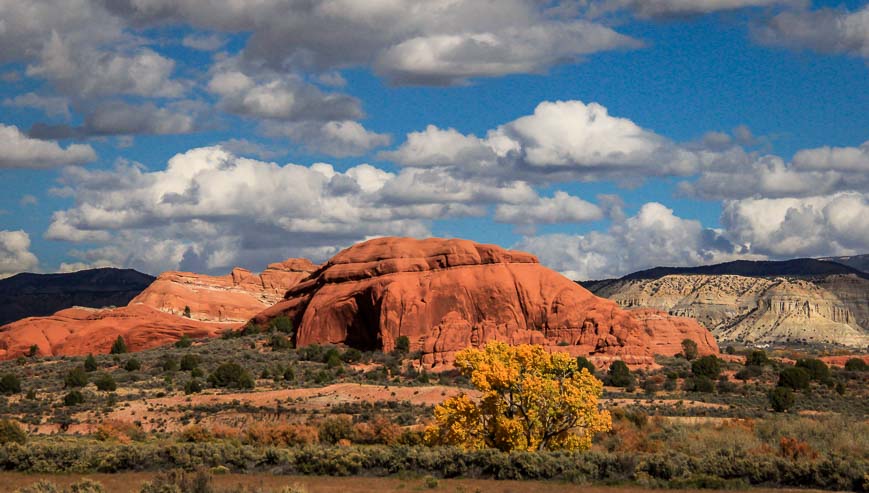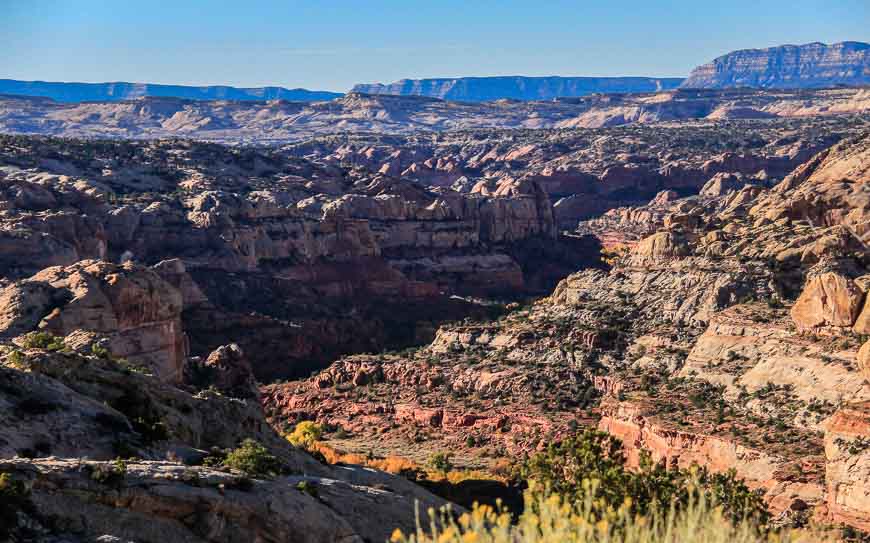 Scenery between Boulder and Torrey
It's just 36 miles between Boulder and Torrey but there's a dramatic change in the landscape. Much of it is in ponderosa pine country with grand views off to the east.
Torrey is the western gateway town to Capitol Reef National Park. There's plenty to keep you busy here – between camping and hiking. A couple of the must do hikes include the Capitol Gorge hike and the Chimney Rock Trail.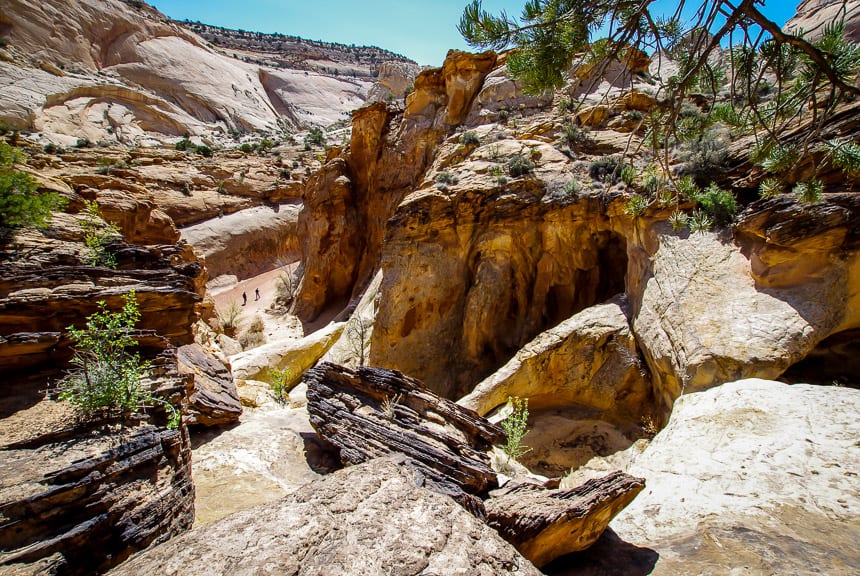 Where to stay along Highway 12 in Utah
There are lots of places to stay – and many that are worth several nights.
In Boulder check out Boulder Mountain Lodge or Boulder Mountain Guest Ranch.
In Escalante, Canyons Bed and Breakfast, the Cowboy Country Inn and Escalante Outfitters and Bunkhouse would all be solid choices.
The Bryce Canyon Area offers traditional style lodging in the Bryce Canyon Pines Motel and the Best Western Plus Bryce Canyon Grand Hotel.
Where to eat
The one not to be missed restaurant is Hell's Backbone Grill in Boulder. I've eaten here on many occasions and positively love their food – and the setting. In Hatch check out the Galaxy of Hatch Diner and Motel. In Tropic, beside Bryce Canyon, try the Stone Hearth Grill.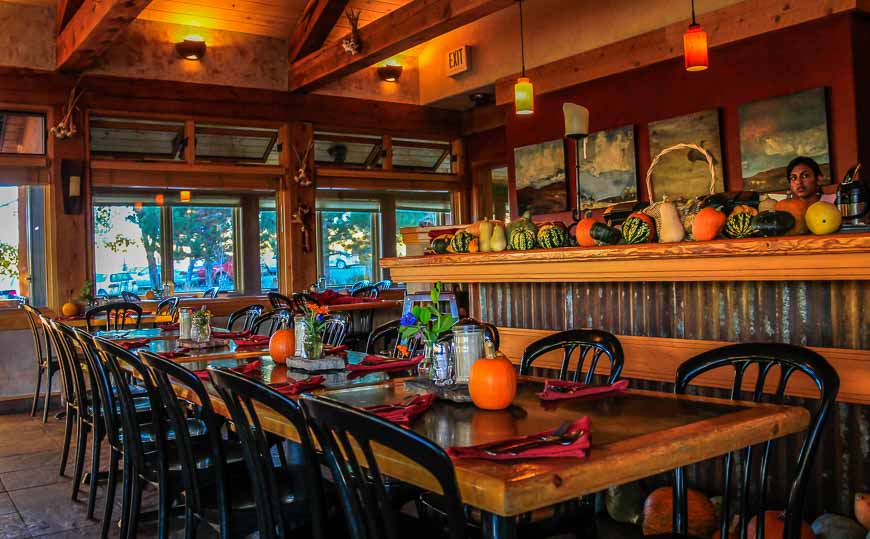 Click on the photo to bookmark to your Pinterest boards.