A visit to Utah's Kodachrome Basin State Park, even for a day, is definitely worth doing, especially with some particularly lovely hiking trails. It's also a great place to visit if you're into photography, mountain biking or even just camping. Geologists will love the park.
We hadn't planned to visit Kodachrome Basin State Park but then a few photographs in coffee table type books caught my eye at the B&B we stayed at near Bryce Canyon. I knew we had to go, if even for a few hours.
The 12 miles of trails are mostly easy and almost deserted as most people seem to have eyes only for Bryce Canyon National Park.
With just five trails, you could in theory knock all of them off in one visit to the park. We did the 6 mile Panorama Trail that took us through washes, into canyons and past some very interesting geologic formations including Big Bear Spire, Ballerina Spire and into the aptly named Cool Cave.
Other hikes include the easy 1.5 mile Grand Parade Trail, the easy but popular 1.5 mile Angel's Palace Trail, the 0.5 mile accessible Nature Trail and the 1.7 mile Shakespeare Arch – Sentinel Trail. Unfortunately the Shakespeare Arch collapsed in April 2019.
How Kodachrome Basin got its name
Kodachrome Basin State Park was named for the colour film by visiting members of the 1948 National Geographic Society. It wasn't a park yet but the name stuck.
The 2,241-acre park is filled with beautifully coloured, multi-hued sandstone formations and unique structures known as sand pipes, not found anywhere else in the world.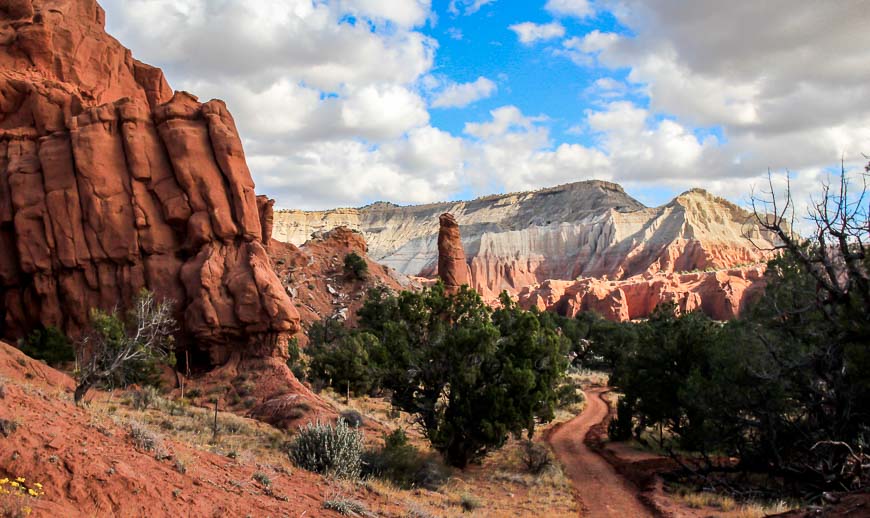 Count the spires
There are 76 of these monolithic stone spires – representing 180 million years of geologic time. It is believed that they were underground springs or geysers (like you might see in Yellowstone) which filled with calcite rich sediment and cemented over time.
The softer sandstone around the pipes eroded, leaving behind what you see today – sand pipes, chimneys and petrified geysers.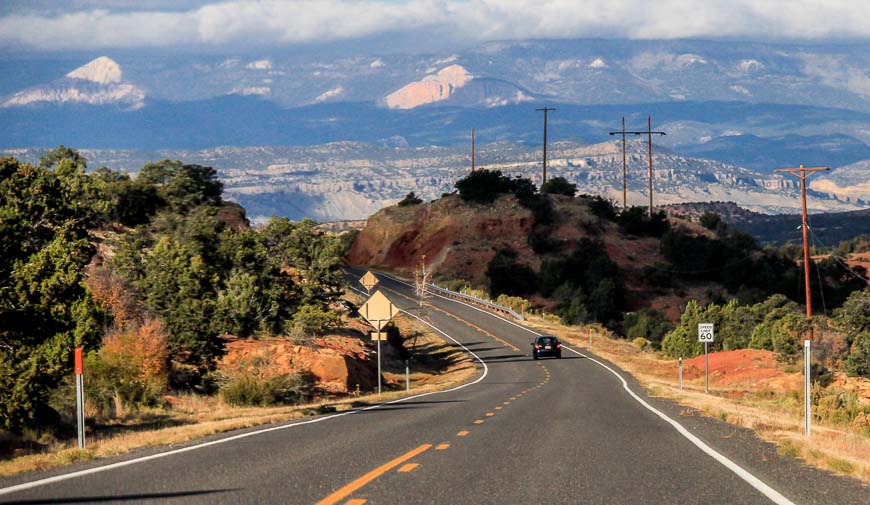 The Panorama Trail
We hiked the Panorama Trail in Kodachrome Basin State Park. Have a look at the photos below to see the landscape you encounter. There aren't many big trees around and shade can be at a premium, so once the weather heats up be sure to wear a sun hat and lather sunscreen on yourself. And take a few quarts of water per person.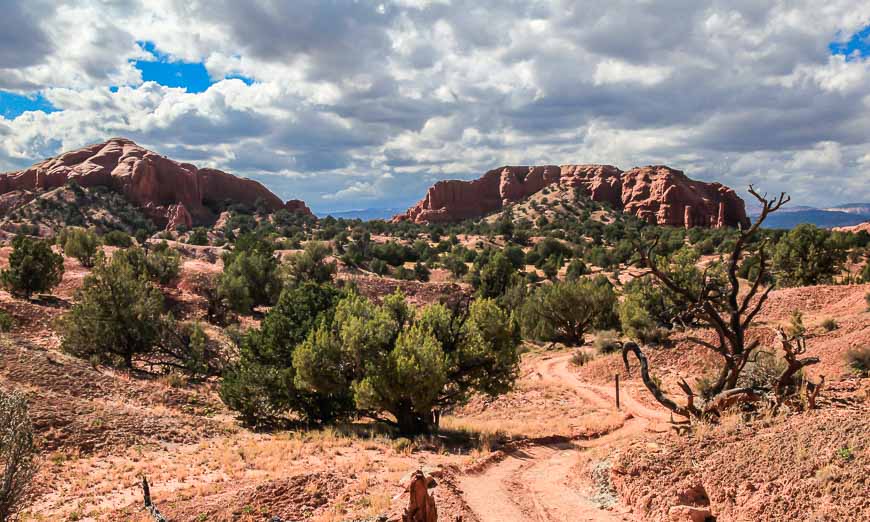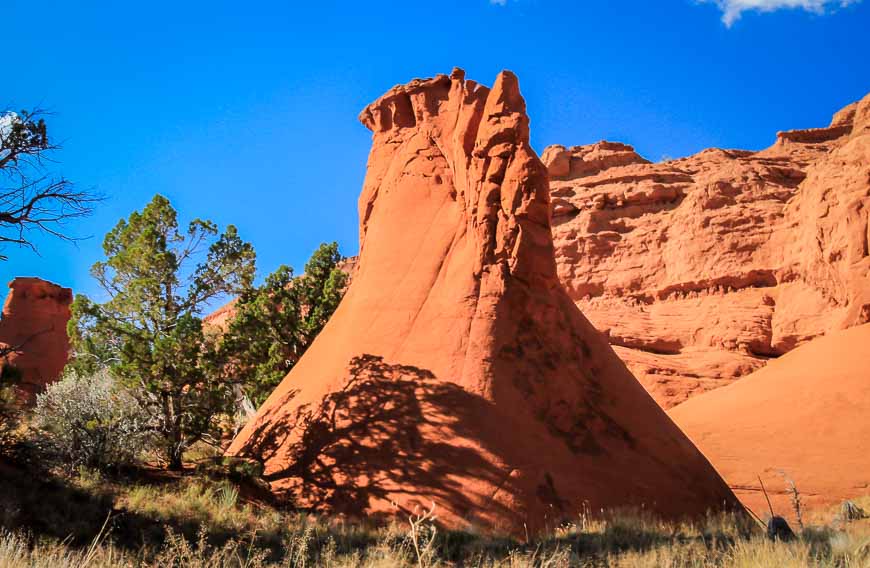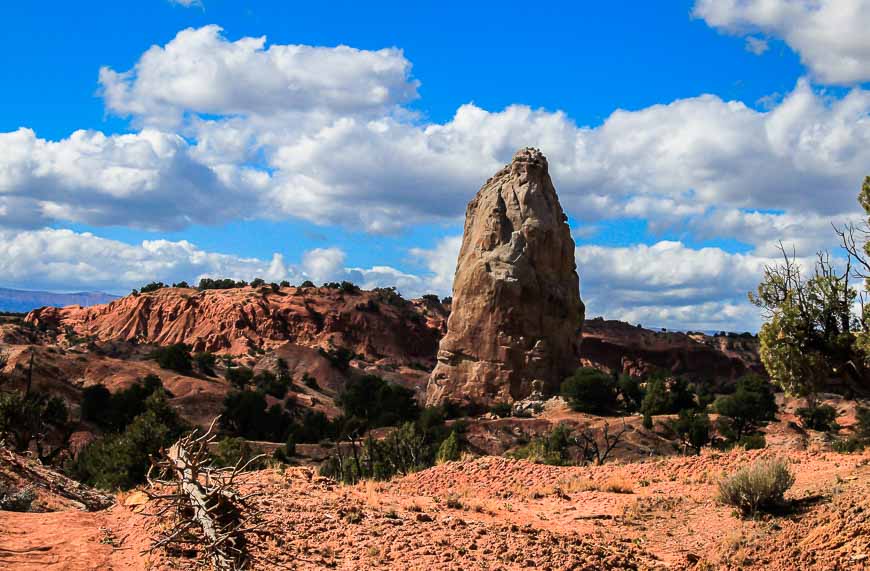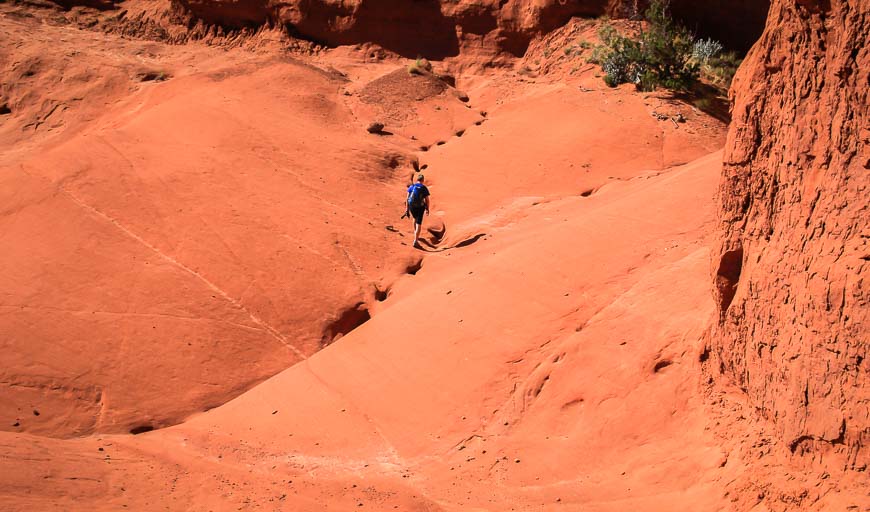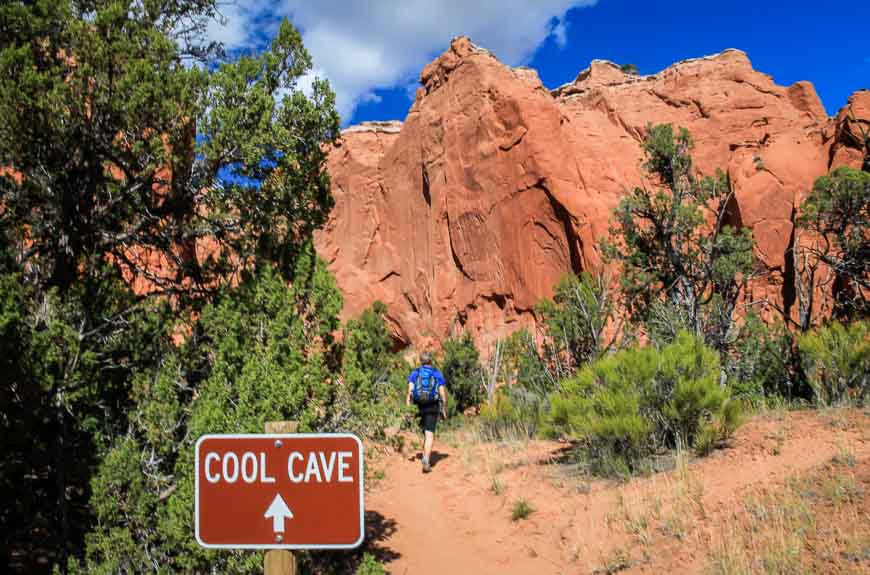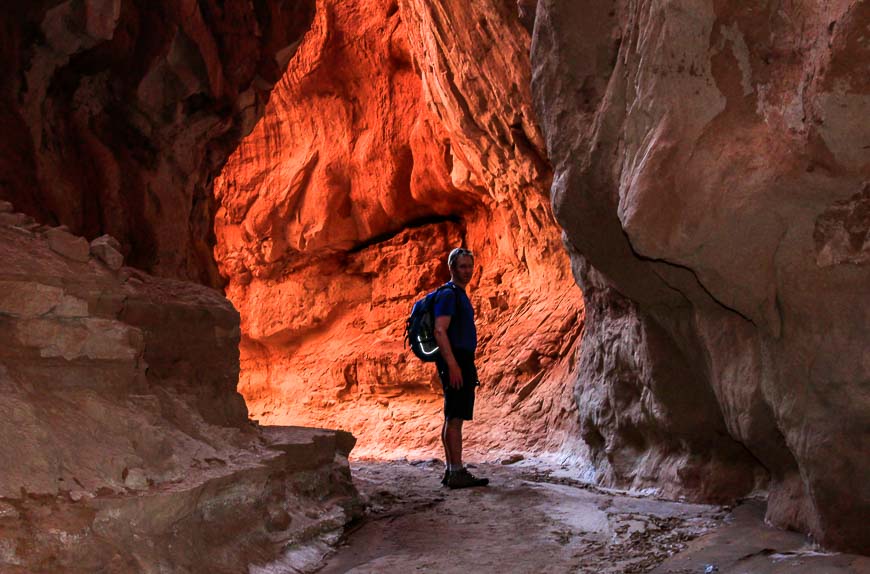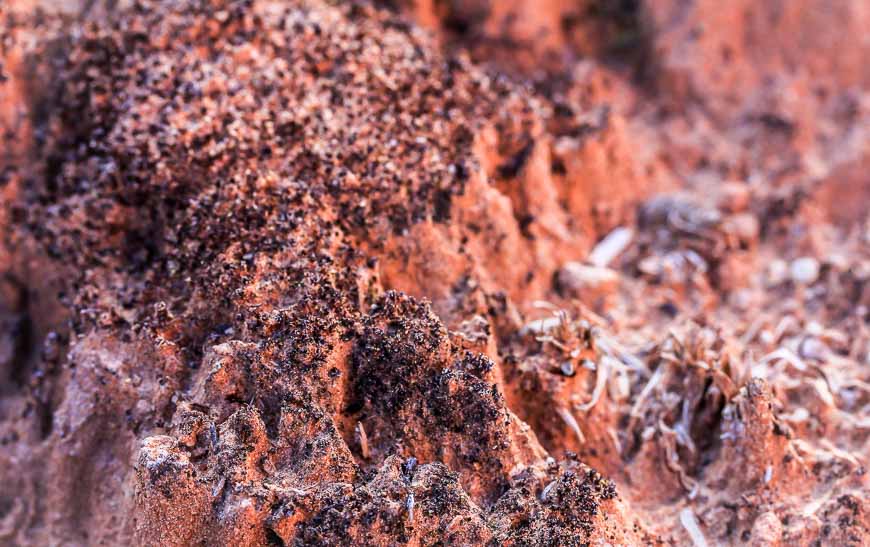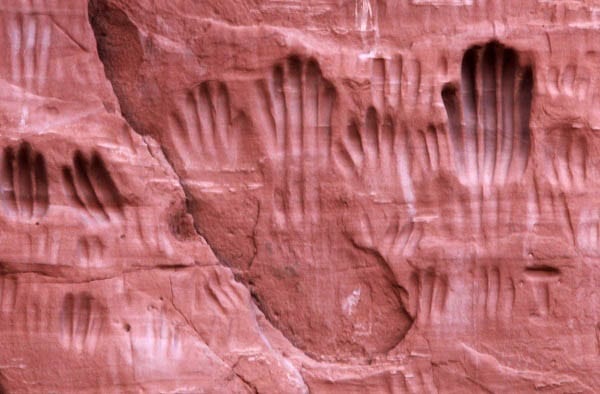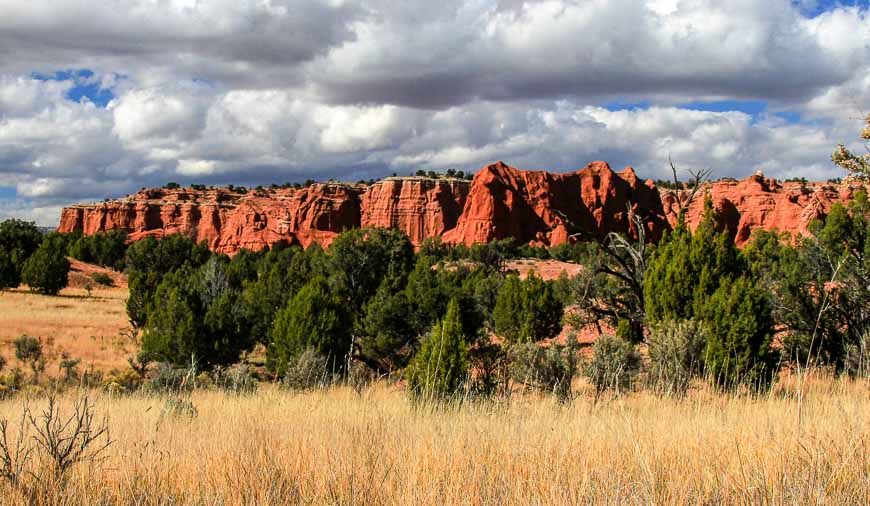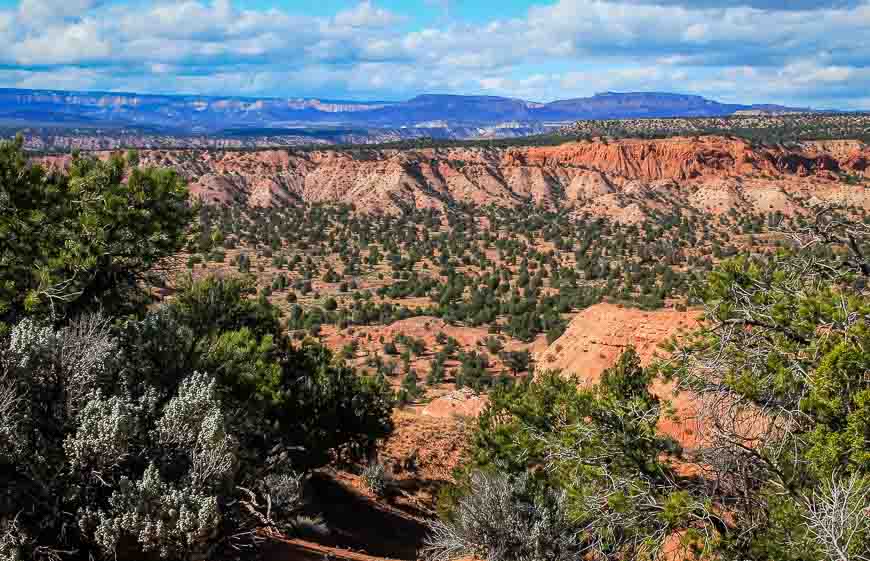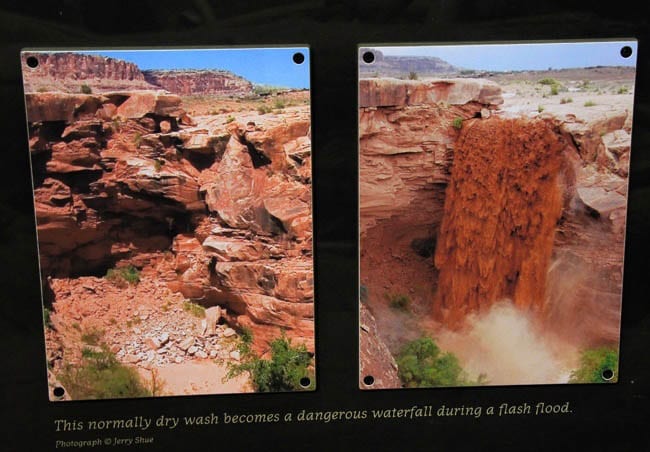 Kodachrome Basin State Park – useful information for a visit
It's $10 per vehicle for a day use pass.
The park is open from 6 AM until 10 PM daily.
Overnight camping is an option -with and without hook-ups. Without a hookup it's $25.night.
The park is located nine miles south of the town of Cannonville off of Highway 12.
Things to do near Kodachrome Basin
Visit Bryce Canyon National Park, a 30-minute drive away. If you have a full day in the park I highly recommend hiking the Fairyland Loop Trail.
Drive the Burr Trail, one of the most scenic byways in Utah. It eventually takes you all the way to Capitol Reef National Park but you don't have to drive that far to enjoy the views.
Try some canyoneering in Grand Staircase National Monument. The day we spend hiking through slot canyons remains one of the most exciting adventures I've ever done – and one of them most rewarding.
Visit the impressive Grosvenor Arch, a unique double arch, situated 150 feet above the surrounding landscape. It is only 10 miles southeast of the park.
Location map of Kodachrome Basin State Park
Further reading on things to do in Utah
Click on the photo to bookmark to your Pinterest boards.