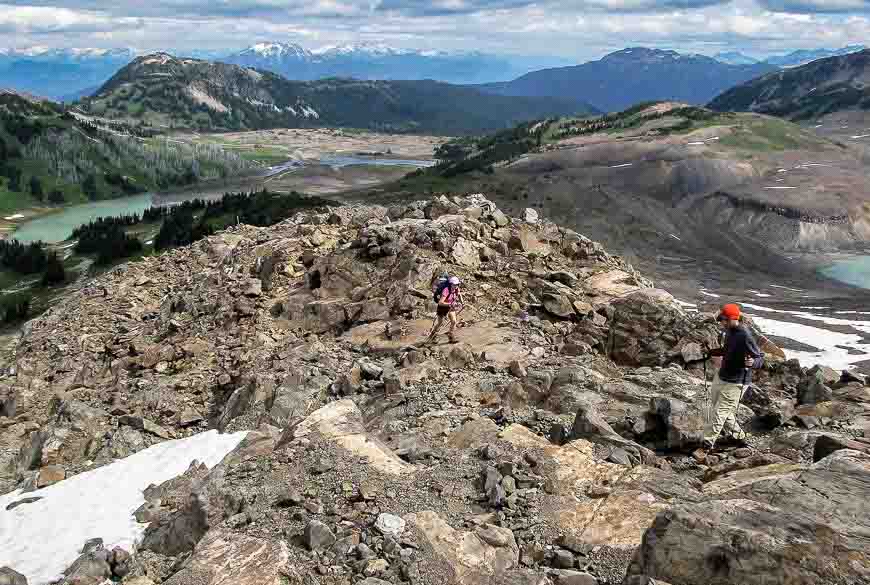 Panorama Ridge Hike in Garibaldi Provincial Park
A few years ago my friend, Sarah and I backpacked into Garibaldi Lake, spent the night and the next day did the Panorama Ridge hike. That's the civilized way to hike it.
The Panorama Ridge hike is 6.5 km one way from Garibaldi Lake. Note that the lake itself is 9 km one way from the parking lot. It's possible to do it as a long day hike though in total you'd have to hike 31 km and climb over 1,500 m. Both Garibaldi Lake and Panorama Ridge are worth taking the time to explore and enjoy.
The route up to Garibaldi Lake is less than inspiring
It's a slog for most of the way up to Garibaldi Lake. Fortunately you switchback up the mountain so the route never feels too steep. And the reward is worth it for the awe-inspiring scenery around the lake. I can only imagine how magical the place would be without another soul in sight. But even when the campground is full, the glaciers and lake are completely magical in the evening light.
Panorama Ridge hike from Garibaldi Lake
The route from Garibaldi Lake to Panorama Ridge is very straightforward. Turn north at the fork at Garibaldi Lake, cross a bridge and head up into the forest. Fortunately that section is short and in no time you're in the meadows – flower filled if the season is right and you get wonderful views of the Black Tusk.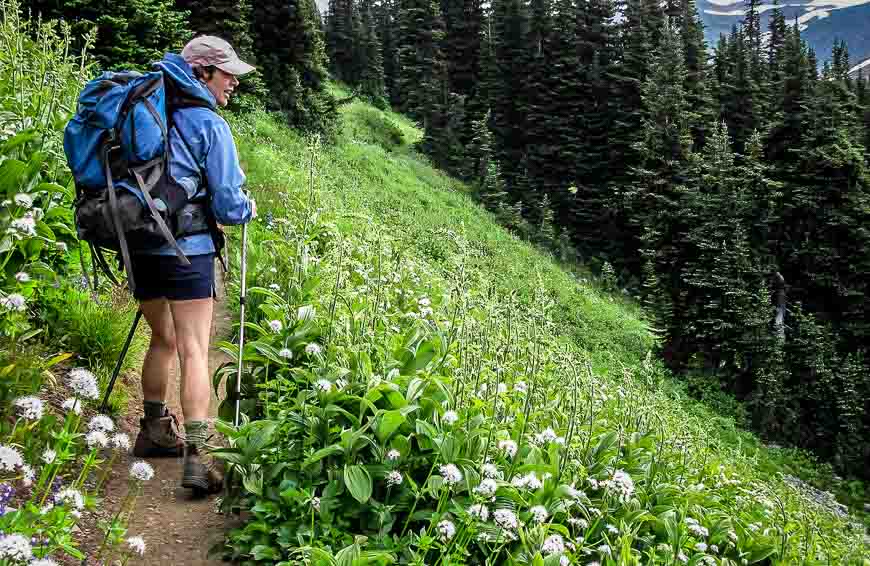 The route up Panorma Ridge
When the trail reaches the intersection in the sign noted below turn right and head down through heather filled meadows.
Then begin the climb up to the ridge. In no time you're on rocky slopes with the odd patch of snow around. Continue on the windswept ridge and follow the cairns to the top of the first ridge. The rock is loose as you head for the second ridge but it's a short distance away.
The views from the Panorama Ridge are exactly that – panoramic in scope. Enjoy your time on top.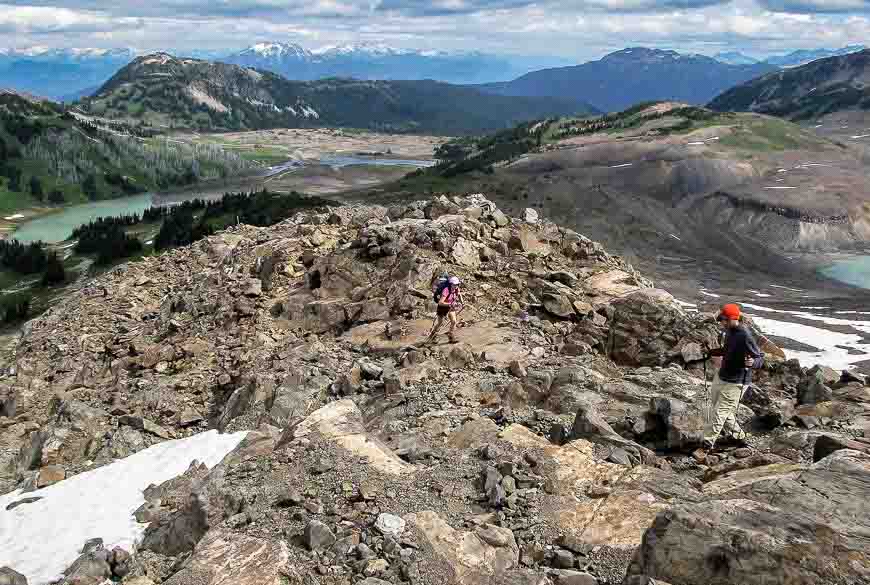 Camping the night before at Garibaldi Lake (so you can hike Panorama Ridge)
Reservations are required year-round for Garibaldi Lake. There are 50 reservable sites and in summer they go fast. Reservations can be made up to 4 months ahead of the date of your arrival.
Reserve through the Discover Camping website.
Fees can be paid ahead of time.
Dogs are not allowed. Nor are open fires.
Getting to the Garibaldi Lake Trailhead
Turn right off of Highway 99 if you're heading north towards Whistler. The trail is signed for the Black Tusk Recreation Area. It's a only a few kilometres to the parking lot on a good road.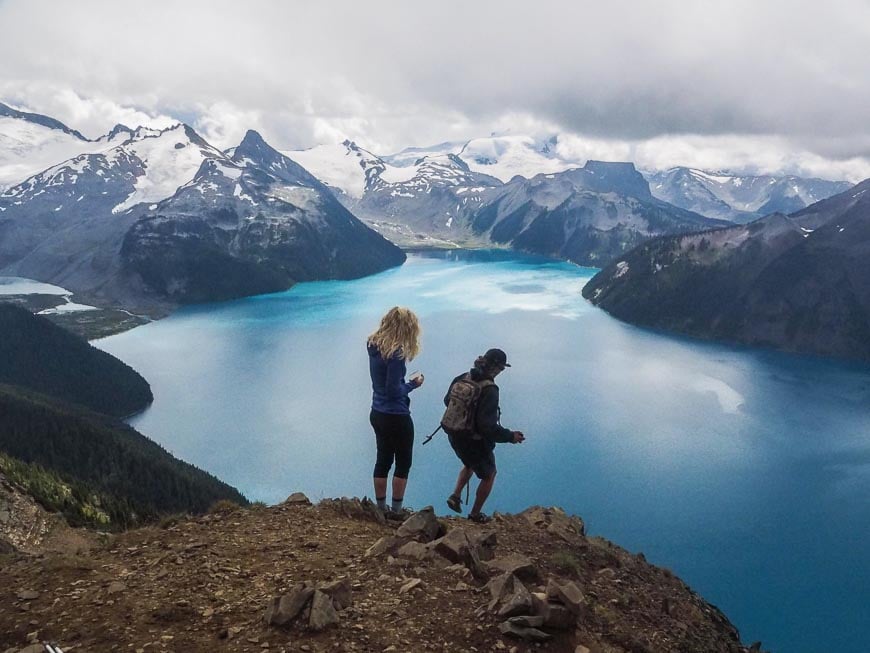 Further reading on nearby hikes
Click on the photo to bookmark to your Pinterest boards.