Easily accessed from Calgary, the Cox Hill hike takes you to the highest point on the Trans-Canada Trail. It is 12.4 km round-trip with just over 3,000 feet of elevation gain.
The Cox Hill hike isn't one of the busier trails so once you reach the summit, you may have it to yourself. Sit back on rocky slabs and enjoy panoramic views in all directions. You'll easily be able to see nearby Moose Mountain, another worthwhile day hike and those with energy can also continue to the Jumpingpound Ridge Trail from the summit, a further 3 kilometres away.
This post includes some affiliate links. If you make a qualifying purchase through one of these links, I will receive a small percentage of the sale at no extra cost to you. Thank you for your support.
Cox Hill hike trailhead
The hike starts at the Dawson Trailhead off the Powderface Trail. To get to it, follow the Trans-Canada Highway to Sibbald Creek Trail – also known as Highway 68. Continue on it as it becomes a dirt road and eventually the Powderface Trail. After several kilometres you'll see the well-signed trailhead on your left (to the south).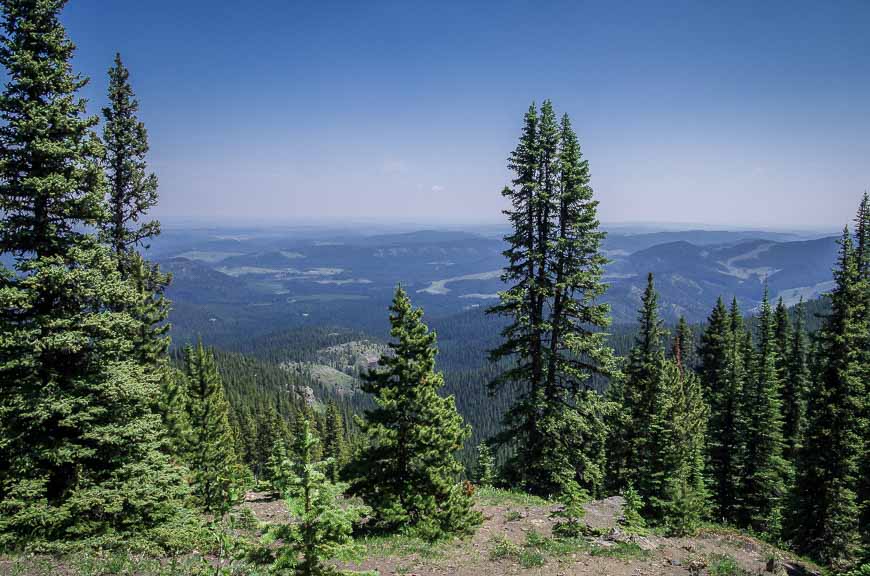 Cox Hill hike details
Total distance: 13.4 km
Elevation gain: 774 metres or 2539 feet
Time needed: 4.5 – 6.5 hours
Dogs allowed: Yes on a leash
Best time of year to hike: June to October but I understand its popular in winter too
Route finding: Once on the trail it's very obvious
Map: 82J/15 Bragg Creek and 82 o/2 Jumpingpound Creek
It took us a few minutes to find the proper trailhead. From the parking lot you must find the Tom Snow Trail and follow it down to Jumpingpound Creek – where you'll see plenty of evidence of the 2013 floods. Cross the river and look for the sign that says Coxhill Ridge Trail.
Follow this trail to the summit. It's especially steep and not that interesting early on, but eventually you break out of the trees for good – and though it's still steep going, at least the scenery is interesting.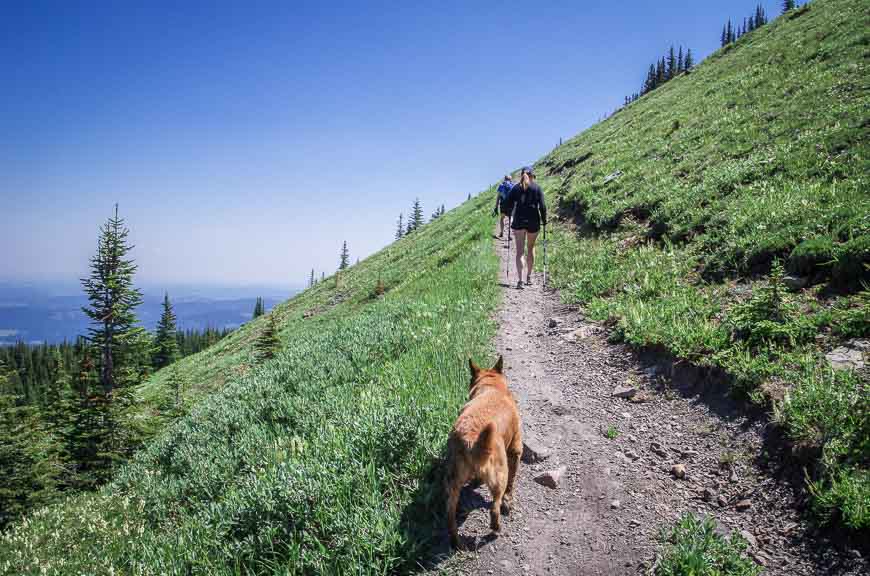 There is a false summit where it would be easy to stop but don't. Continue along the ridge through the trees for another 10 minutes or so until you finally pop out, just 50 m from the summit. Find a slab of rock and sit back to enjoy the panorama. If you've brought a picnic lunch, watch out for sneaky chipmunks at the top.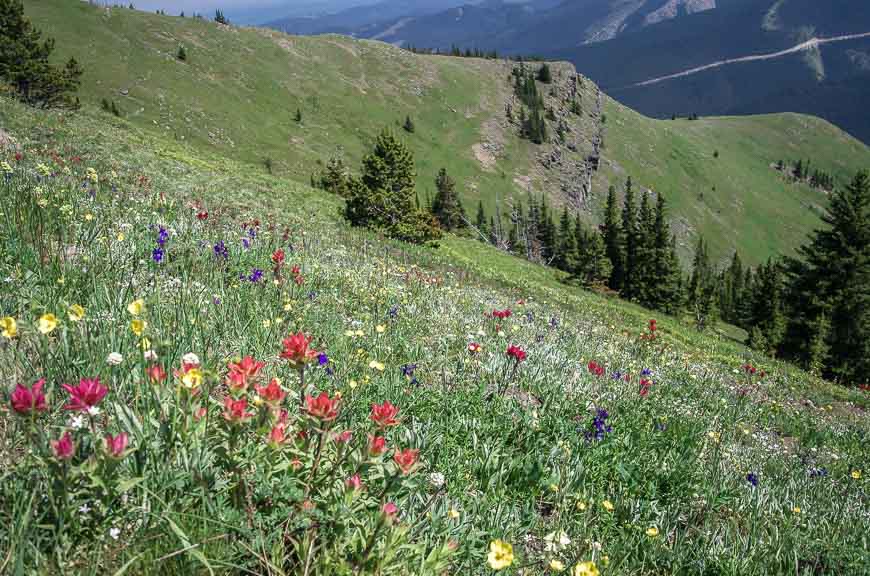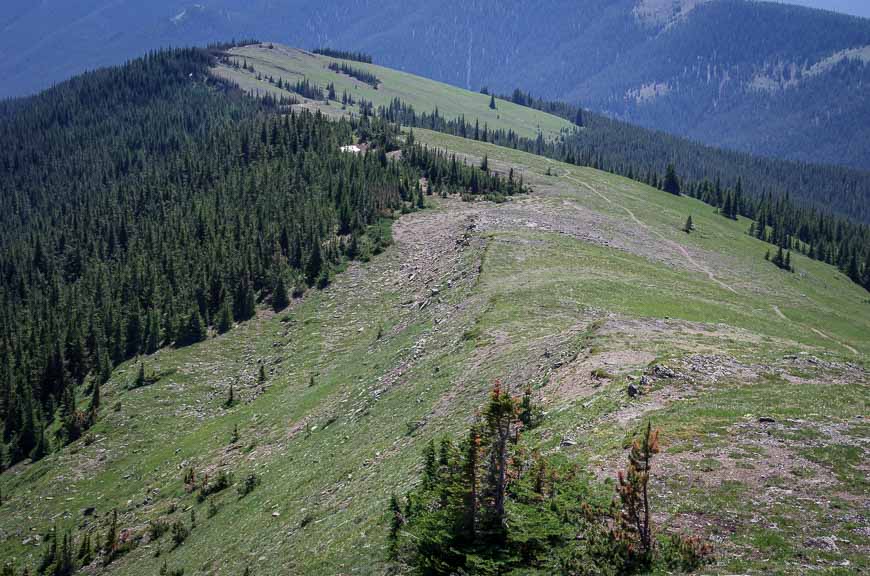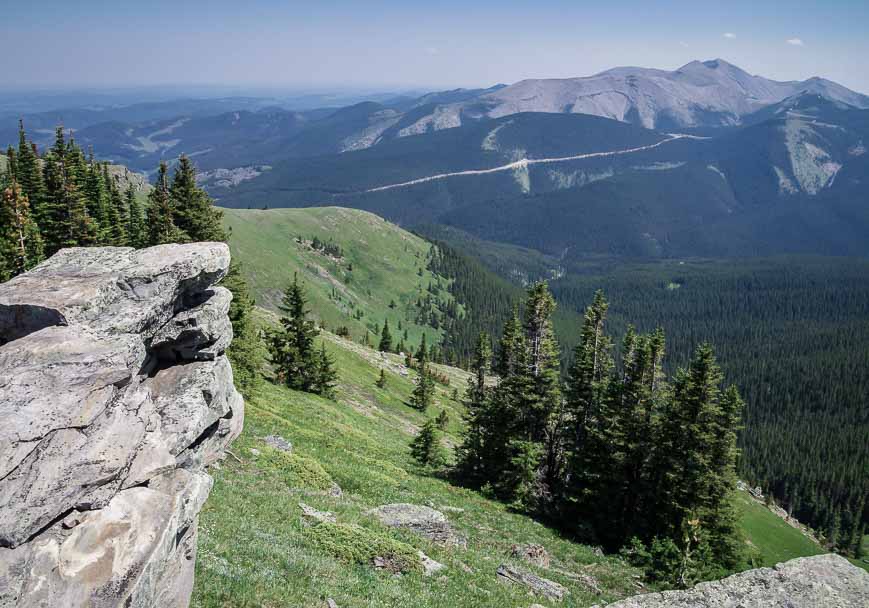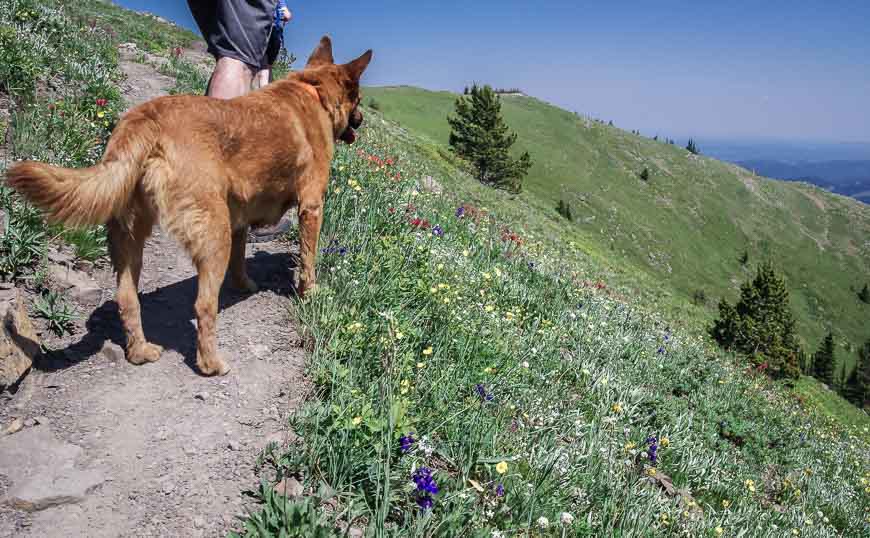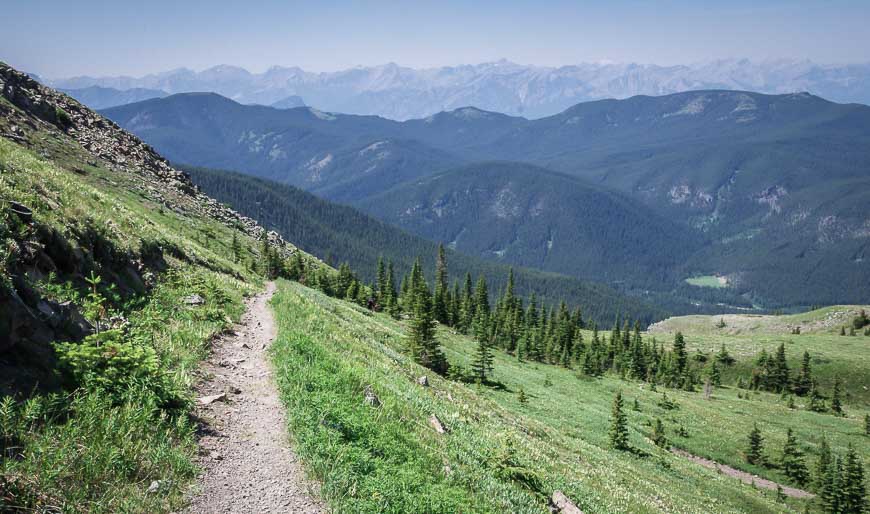 The Cox Hill hike is a workout but it delivers premium views. Be sure to take lots of water as after you've crossed the creek you won't any until you're back where you started.
For trail reports visit the Kananaskis Country website.
More Kananaskis Country hikes
Click on the photo to bookmark to your Pinterest boards.