The North Island has a hold on me, and I keep going back. Northern Vancouver Island is vast, sparsely populated, and you're more likely to meet a bear than a tourism spot. A super destination if you like the great outdoors.
This article shares three favourite spots for cycling northern Vancouver Island. Two are rough and remote (don't expect pavement!), while the third is a mellower cluster of tourist gems.
I'm a cycle tourist and bikepacker (a rare breed up here), but the info here will appeal to all travelers. If you want more info or details on routes, see the short profile and links at the end.
This post includes some affiliate links. If you make a purchase via one of these links, I may receive a small commission at no extra cost to you.
Vancouver Island, in Canada's temperate SW corner, is bigger than Belgium, with a coastline longer than France; 800,000 people, almost all in the south and 53 First Nations, with the north part of the Kwakiutl tribal region.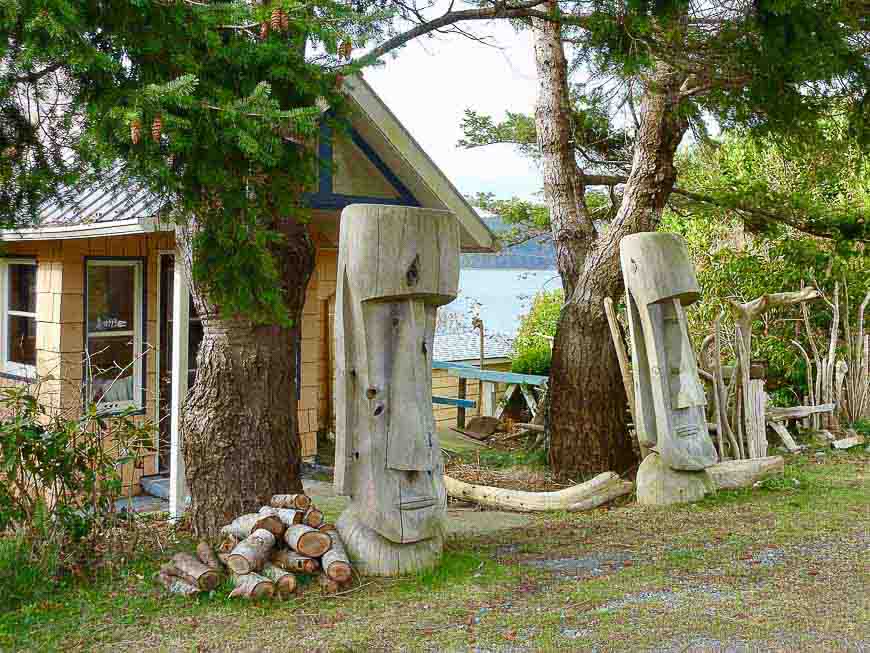 Early Europeans sought resources – fishing, mining, forestry. There's a series of astonishing, fjord-like inlets, allowing ocean ships access deep into the heart of the island to carry away logs, pulp and paper and minerals.
Resource extraction no longer sustains vibrant communities. Mines and mills have closed; fish stocks dwindled. Forestry remains the economic engine, but needs fewer workers and pays less.
Communities struggle to reinvent themselves. Many try adventure tourism, and there are pockets of amazing First Nations culture. But tourism dollars are limited.
North Islanders today remain hardy, independent and welcoming.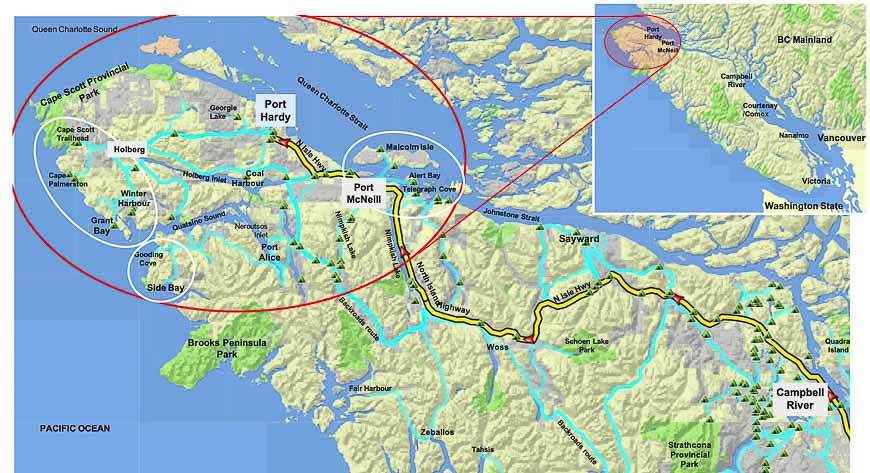 Note the light blue tracks above. These are some of the countless dirt "backroads" criss-crossing the region, mostly built by forestry companies.
Backroads can be a maze, with poor maps, changing conditions, big logging trucks. This needn't scare you off, as the rewards can be considerable. But do some homework; this blog is a place to start.
Note: If this is the sort of out there trip and region that appeals to you, I'd recommend purchasing a copy of Vancouver Island Backroads Maps.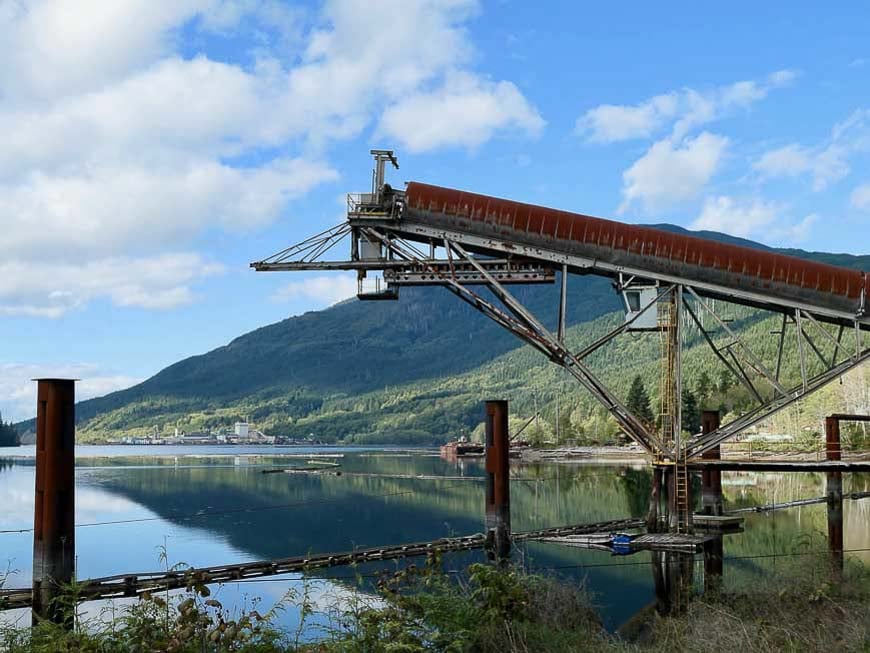 Port Alice & Side Bay
West from Port McNeill, there's an excellent loop passing through tiny Port Alice. A huge attraction is wilderness camping at a series of remote lakes. The incredible network of Forestry (aka Recreation) campsites is a little known treasure.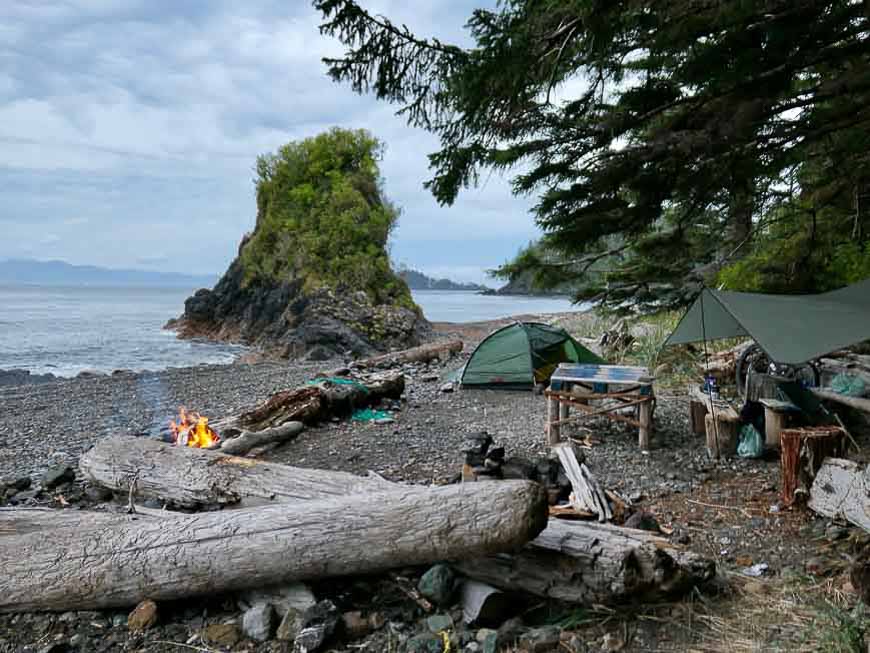 My own 'out there' camping favourite is Side Bay along the wild Pacific. Zero facilities or services, but what a setting! 100 km of rough road from Port Alice: follow around mighty Neroutsos Inlet, then climb up and over fearsome Teeta Hill (cyclist alert: 650 m; 19 degree inclines).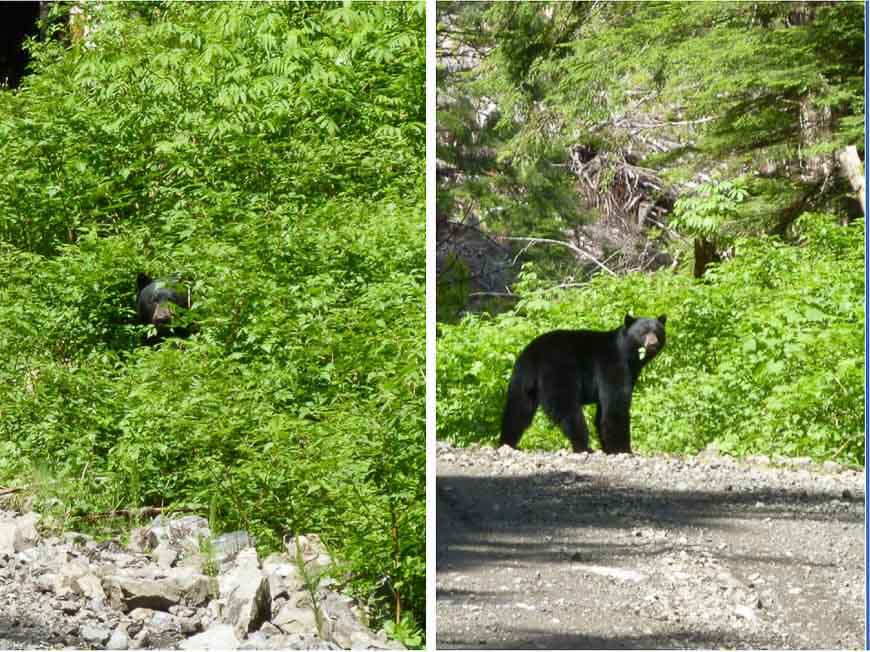 Cape Scott and Winter Harbour – must stops when cycling northern Vancouver Island
It's 50 km west from Port Hardy to Holberg, the area logging centre, past a couple of forestry campsites (try Georgie Lake). Holberg has a store (sporadic hours) and the Scarlet Ibis Pub & Restaurant (yahoo!).
Further west to Cape Scott, legendary for Pacific storms and wilderness hikes. A century past, the Cape saw another attempt to build a model community, this time by Danes. One can still find traces, and perhaps sense the sorrow of broken dreams.
If you have time, consider a side trip to Cape Palmerston, following a disappearing track. You'll have to haul gear the last stretch to some tent pads above the shores. The pounding Pacific surf is always awesome.
On to Winter Harbour. June was nigh, and this end-of-the-road community was gearing up for the short summer. Fishing and boating are the big draws. I was given a huge slab of fresh salmon – what a feast!
Here are a few non-standard gear suggestions. Bring bear spray. Consider a GPS device. In summer, cyclists should bring a dust mask. Don't stint on food. You may be days from a store.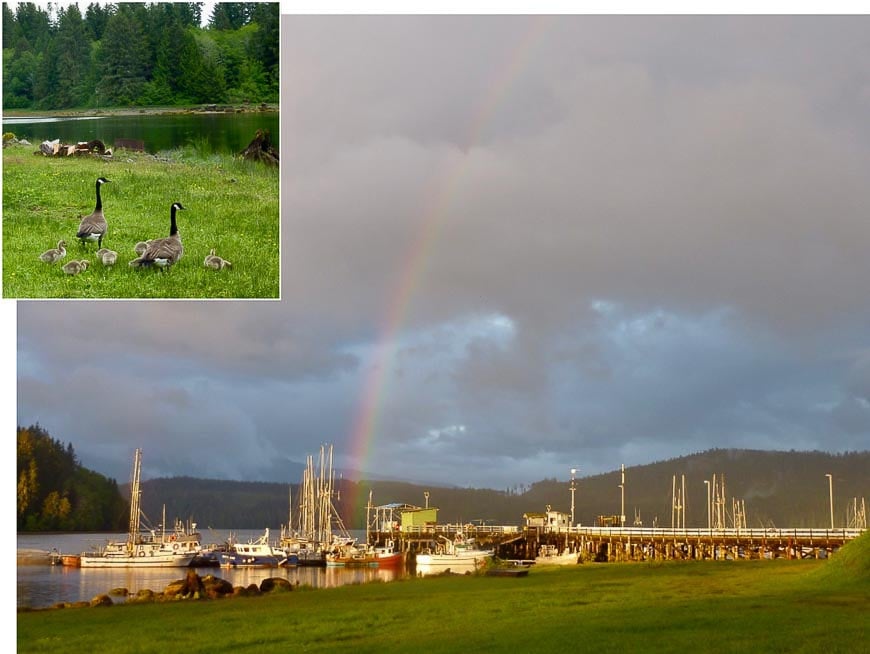 Malcolm Island, Alert Bay & Telegraph Cove – awesome stops when cycling northern Vancouver Island
There's some mellower gems near Port McNeill.
Catch the ferry to Sointula, Malcolm Island. Last visit, I popped into a coffee shop, and in no time had a whole team sharing local advice.
Check out Bere Point Regional Campground on the north shores, with grand views over Queen Charlotte Strait, and killer whales who cruise in near the shores for a belly rub on the smooth pebbles.
Next, a ferry to Alert Bay on Cormorant Island, in traditional Kwakwaka'wakw territory. Formerly a fishing and shipping hub. Today, a thousand people, over half First Nations. Museums, adventure tourism, hotels, restaurants, campground, and a fine seaside boardwalk.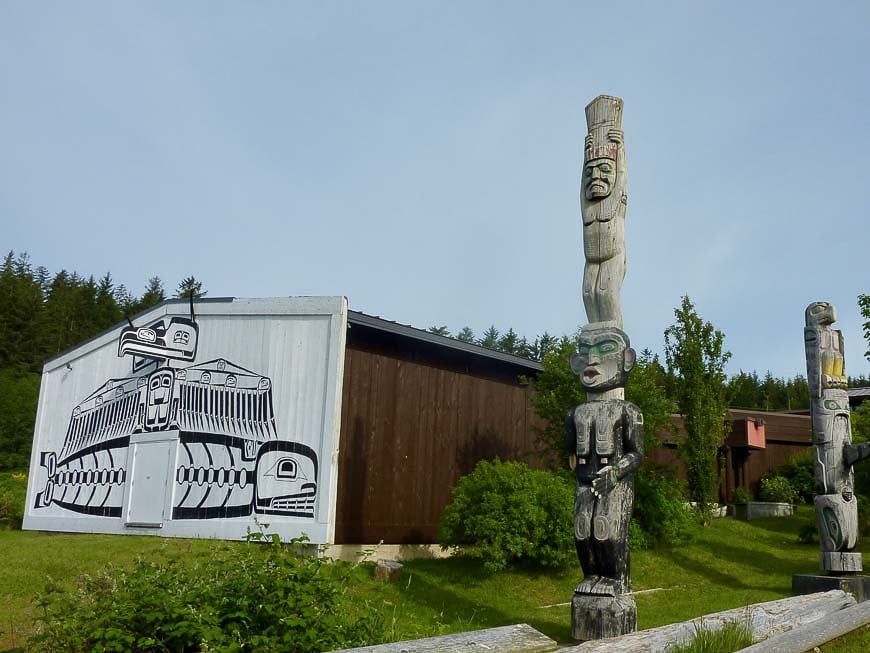 From Port McNeill, it's 20 km south to Telegraph Cove, looking over the stunning Broughton Archipelago.
Telegraph Cove reminds me of a theme park that switches into gear for summer. The boardwalk around the picture postcard cove hums with boats, hotels, restaurants and adventure outfitters. Lots to do, and a chance to kick back and indulge.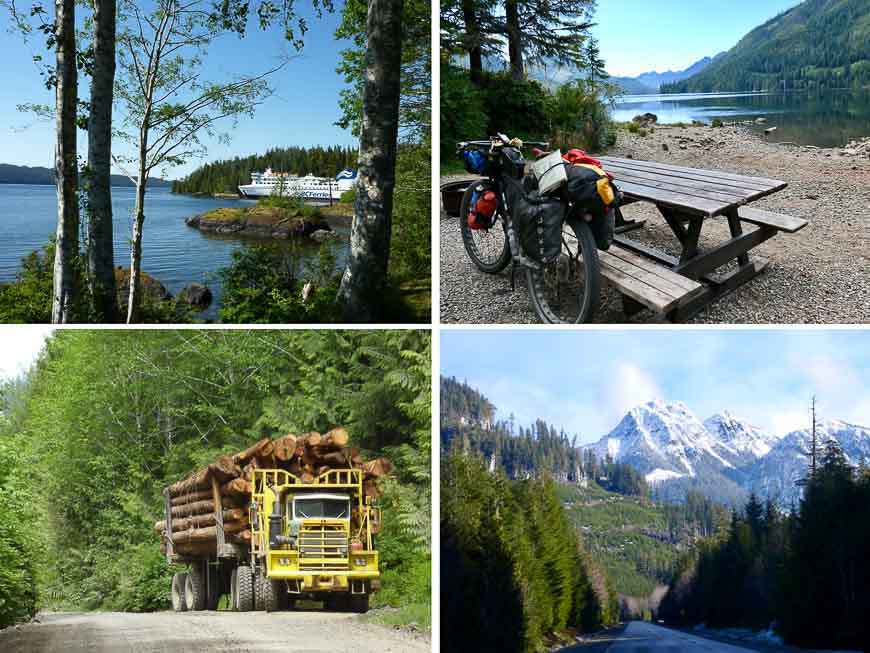 Top right above shows my trusty wheels at a remote Forestry campsite. Bottom right, a stretch of the North Island Highway. Bottom left, a logging truck on the backroads.
Finally, top left: for travelers who like their journeys epic, you can catch a ferry sailing north from Port Hardy through the spectacular Inside Passage, to Prince Rupert and beyond.
Further reading on exploring Vancouver Island
Click on the photo to bookmark to your Pinterest boards.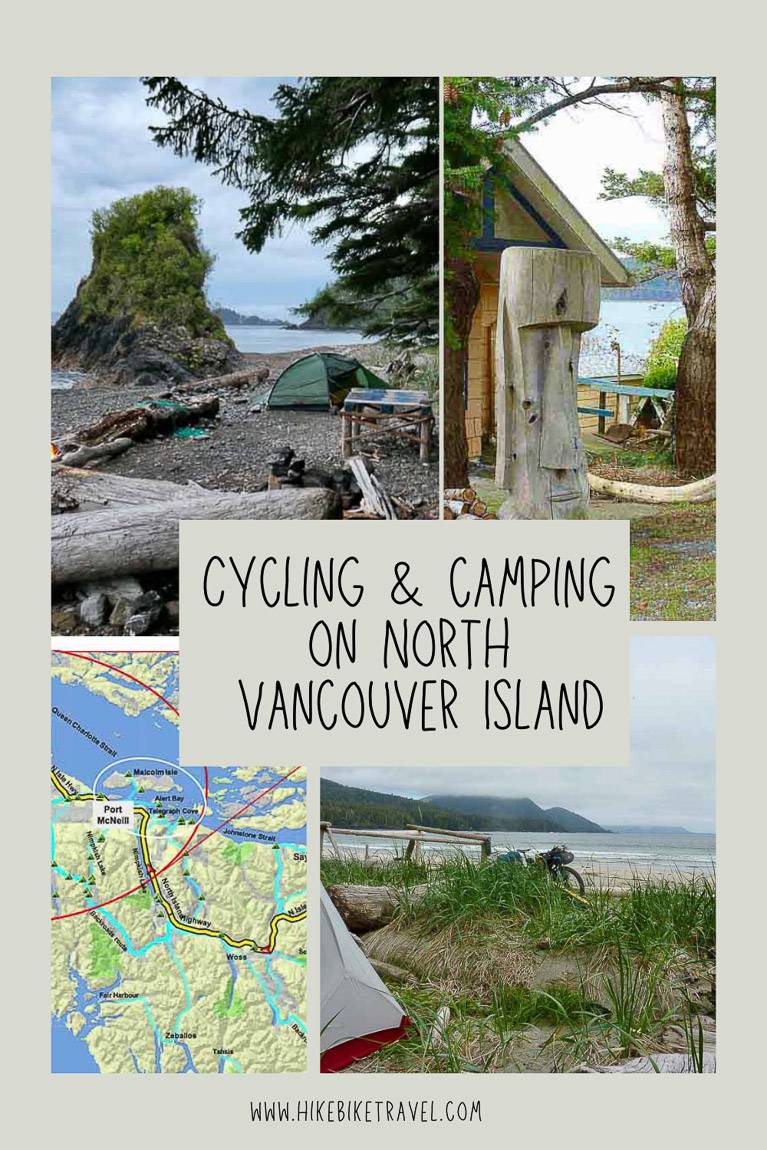 Thank you to Gregg Strong the author of this guest post.
Gregg Strong has worked and traveled in many countries. Home today is Courtenay, Vancouver Island. He built and now manages the website, Cycle Touring Vancouver Island with visitors coming from around the world. Here's some direct links for more info related to this article: Port Alice Loop biking, Side Bay bike route, Cape Scott and Winter Harbour bike ride, Malcolm Island, Alert Bay and Telegraph Cove bike ride, and Safe riding in logging country.