I have a friend in town visiting from Ontario who hadn't done any Banff hikes for 25 plus years. She was overdue for a dose of the Rocky Mountains but in early June it can be hard to find a good snow-free trail. We debated where to go. We nixed the rigorous 23.4 km Aylmer Lookout hike – too tough for the first real hike of the season. We thought about doing the hike to the Plain of Six Glaciers but I did it last summer and was looking for something new. We decided on the Castle Mountain Lookout hike.
This is one of the great early season hikes in Banff. The Castle Mountain Lookout hike is only 7.4 km return with an elevation gain of 520 m (1705 feet), enough to give you a workout – but it doesn't kill you – an especially good compromise for an early season hike.
This post includes some affiliate links. If you make a qualifying purchase through one of these links, I will receive a small percentage of the sale at no extra cost to you. Thank you very much for your support.
Trailhead for the Castle Mountain Lookout hike
The trailhead is a cinch to find. It's just five kilometres west of Castle Junction on the north side of the highway. Make sure you've bought a national parks pass beforehand.
Castle Mountain Lookout hike details
Distance: 7.4 km round trip
Elevation gain: 520 metres or 1705 feet
Time needed: 3 – 4 hours
Level of difficulty: Easy to moderate
Dogs allowed: Yes on leash
Map: Gem Trek Banff & Mt. Assiniboine
The climb is initially tough and uninspiring as it follows an old road. There are a few flowers worth stopping to photograph – though really it's just an excuse to catch your breath.
Within 40 minutes you emerge from the woods and with every step the views open up. Eventually you see the whole of the Bow Valley through to Vermilion Pass and into Kootenay National Park.
And then you reach the lookout – still well below the crest of gorgeous Castle Mountain – with its stupendous views. Spend some time up here enjoying lunch with a view.
The descent is all downhill so you'll be back at your car in short order.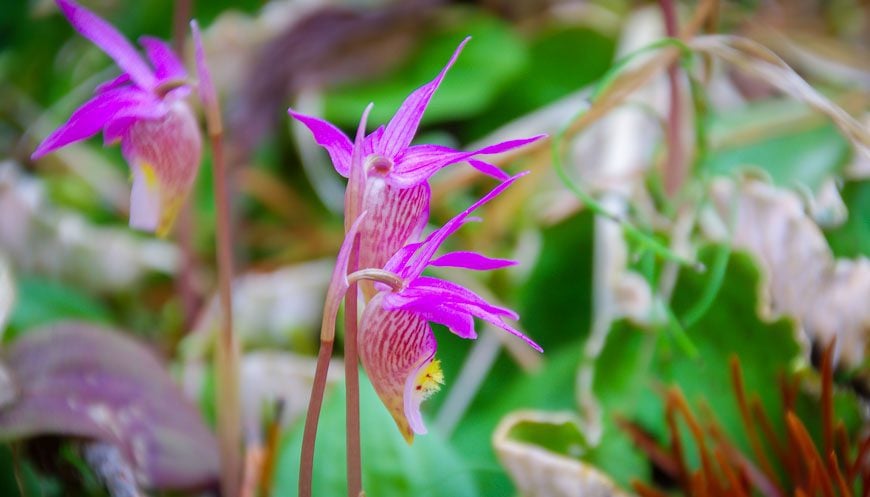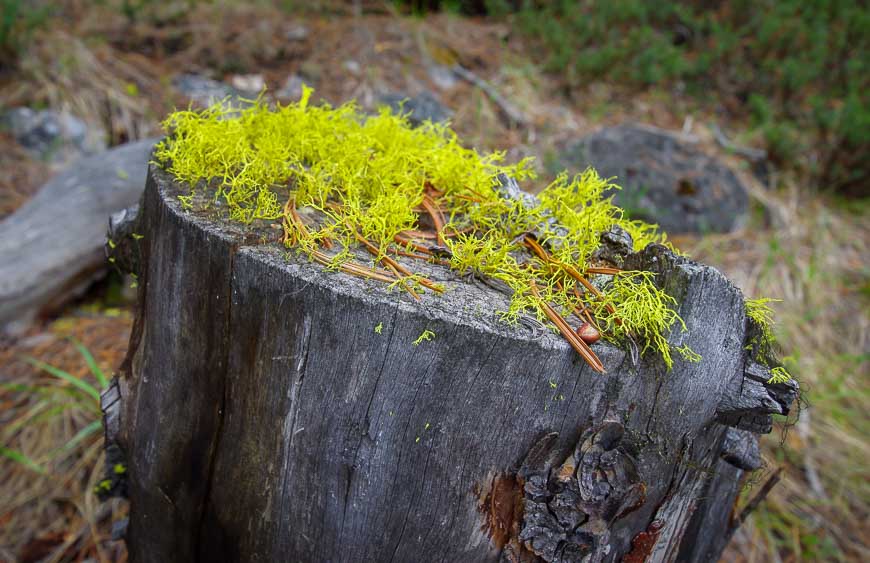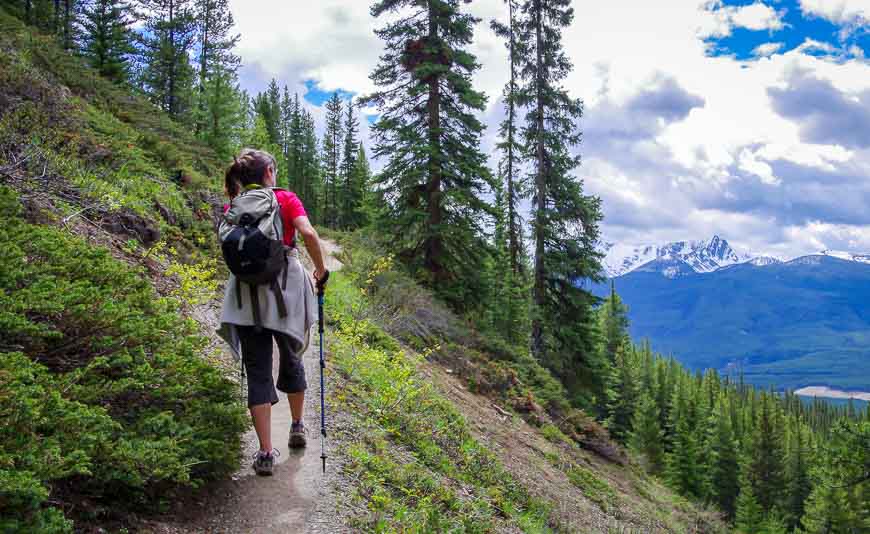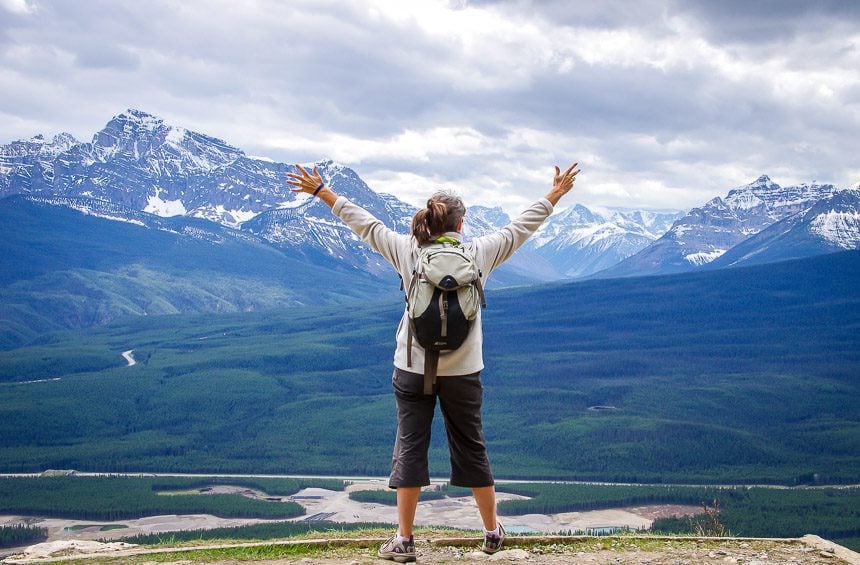 The hike to the Castle Mountain Lookout is one of the first that's open in Banff National Park – sometimes as early as mid-April. It's a great way to kick off the Rocky Mountain hiking season.
For updated trail reports visit the Banff National Park website.
Location map
Further reading on early season hiking in Alberta
Click on the photo below to bookmark to your Pinterest boards.