The magnificent Georgian Bay wilderness in Ontario is home to 30,000 windswept, granite islands, making it an amazing paddling destination. Kayaking Georgian Bay for a weekend or a week will leave you in awe of the rugged beauty of this magnificent, quintessential Canadian wilderness.
The Georgian Bay, sometimes called the "sixth Great Lake", covers close to 15,000 square kilometres so it's about 80% of the size of Lake Ontario. As such, it's capable of generating its own weather, waves and currents. It's famous for its winds that blow up out of nowhere – making calm water gnarly and dangerous in a matter of minutes. Kayaking Georgian Bay, while mostly great fun – can become dangerous and difficult in short order – so always keep an eye on the weather.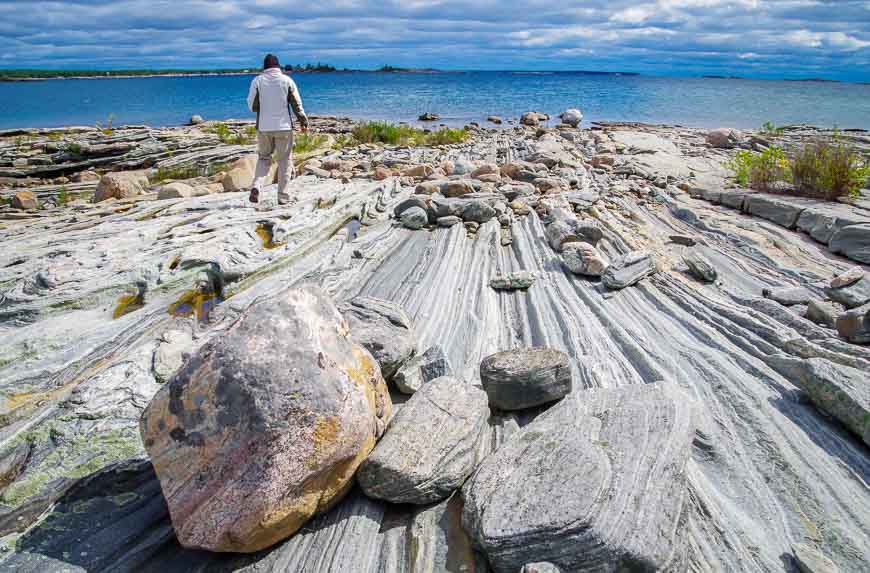 Kayaking Georgian Bay – where can you go?
The hardest decision you'll have to make is where do you want to go kayaking in the Georgian Bay? Time and your paddling ability figure prominently in the equation as does any forecast with wind warnings.
You can launch anywhere between Snug Harbour and Killarney to access the myriad of islands and islets but always have a fall back plan in place. There are islands, particularly the distant out-islands, where you can get wind-bound for days. Be sure to take enough extra food.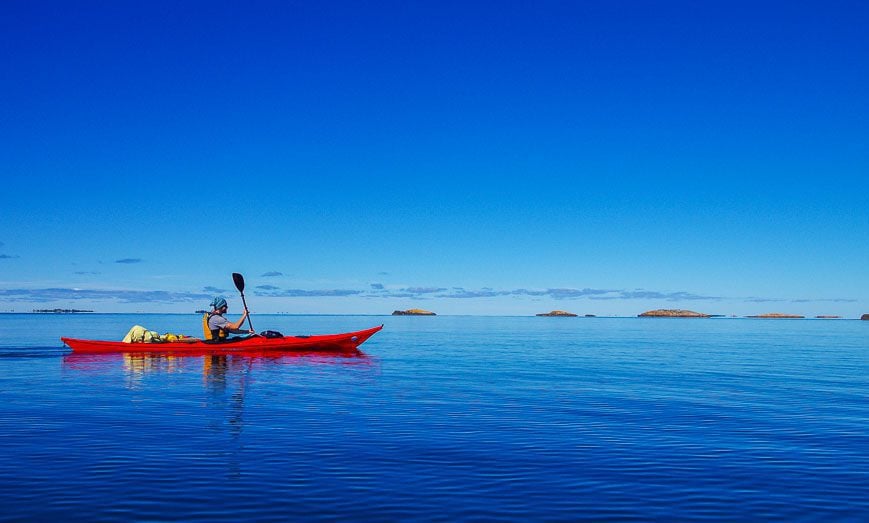 Circumnavigation of Franklin Island in the Georgian Bay
If you're a novice to intermediate paddler then one of the easier three day kayaking trips is a circumnavigation of Franklin Island.
The island, accessible with a launch from Snug Harbour, offers quintessential Georgian Bay scenery – twisted, folded and cooked metamorphic rocks, wind twisted and gnarled white pines, flat slabs of crystalline rock perfect for sunbathing, beaches for swimming and fresh blueberries to pick in season.
There are loads of camping sites and privacy should never be an issue. The actual circumnavigation of Franklin Island should take no more than four or five hours at a relaxed place.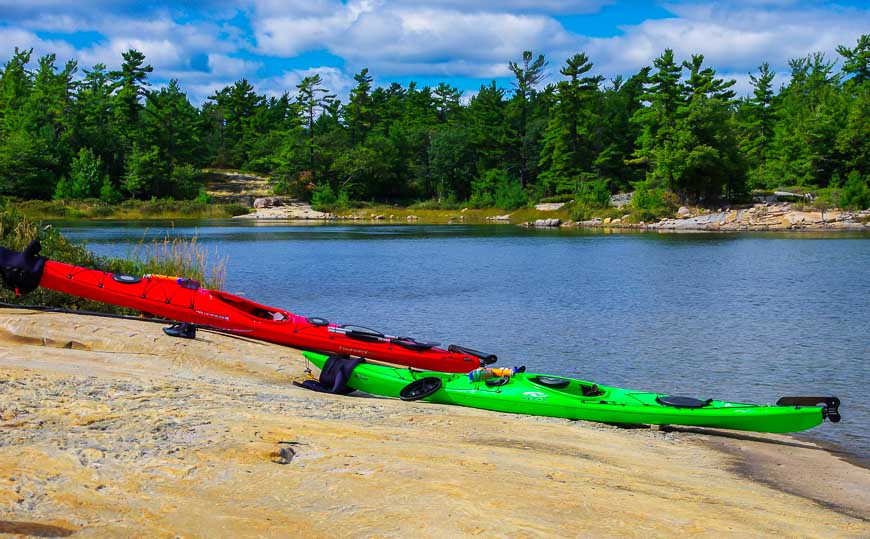 Great kayaking options to extend your trip
Experienced paddlers might want to use Franklin Island as a stopping point on the way to or from the Mink Islands in the Georgian Bay. These islands see fewer paddlers but offer plenty of opportunity for exploration. In particular, look for the wreckage of the steamship Seattle that sank in 1903, 300 metres off Green Island.
Adventurous paddlers can continue further and explore the McCoy Group. But you want a good weather window to be kayaking Georgian Bay for that trip!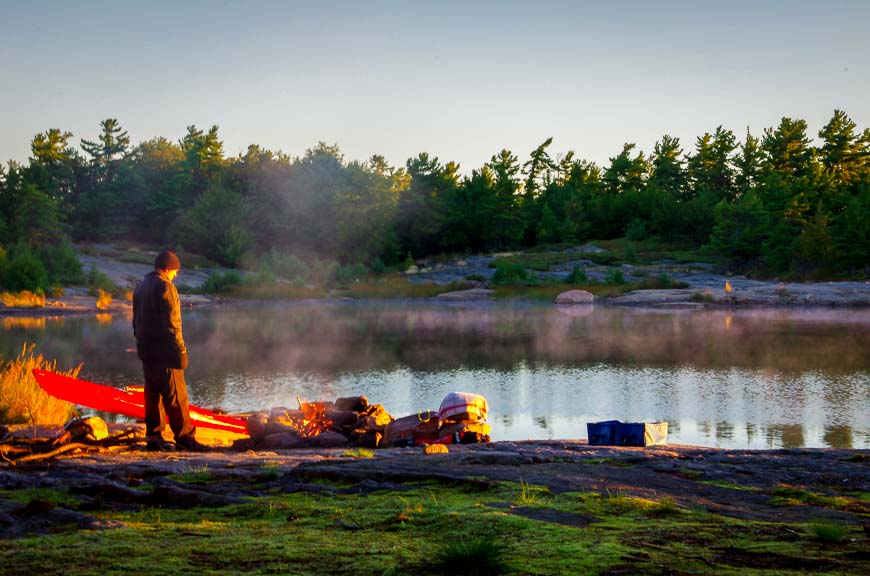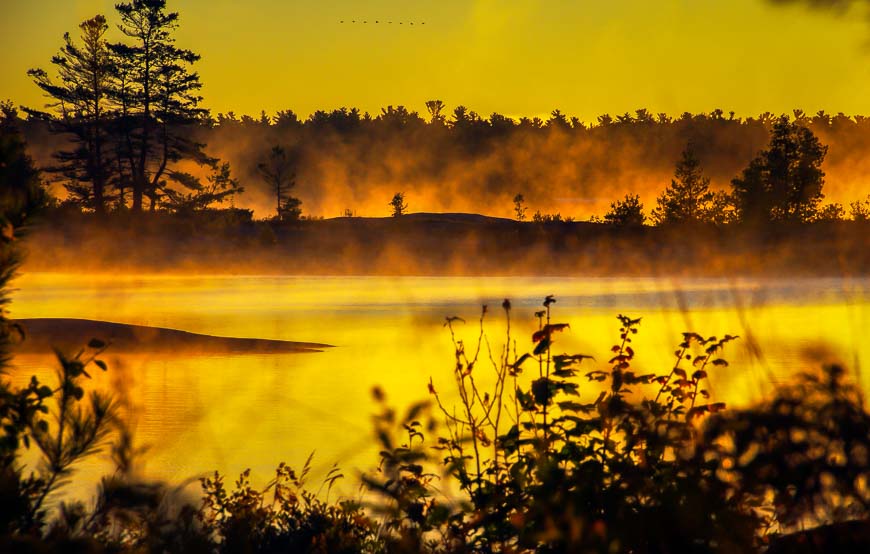 Useful info for a Georgian Bay kayaking trip
Bring your own kayak or rent from White Squall or Killarney Outfitters.
Its 13 kilometres to circumnavigate Franklin Island in the Georgian Bay by kayak. That doesn't include the paddle out to the island. The Mink Group is 5 kilometres from the Franklins with an open water crossing. From there you can access the McCoy Islands.
Launch for the Franklin Islands from Snug Harbour, located approximately 275 km north of Toronto via Highway 400, Highway 559 and Snug Harbour Road.
Island camping on crown land is free.
Don't forget: Marine charts, a weather radio and extra food. Winds can blow up out of nowhere and the paddling conditions can change in minutes. Watch out for rattlesnakes.
Options: There are lots of route possibilities. You could start in Killarney and head for Phillip Edward Island as well as the Fox and Chicken Islands or launch from the Key River Marina and head for the Bustard Islands. Or leave from Britt and head to the Churchill Islands.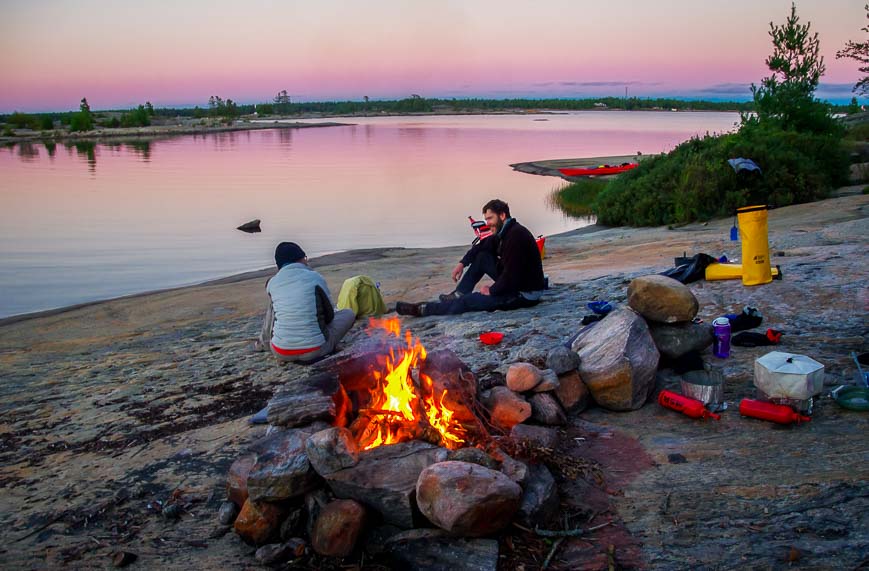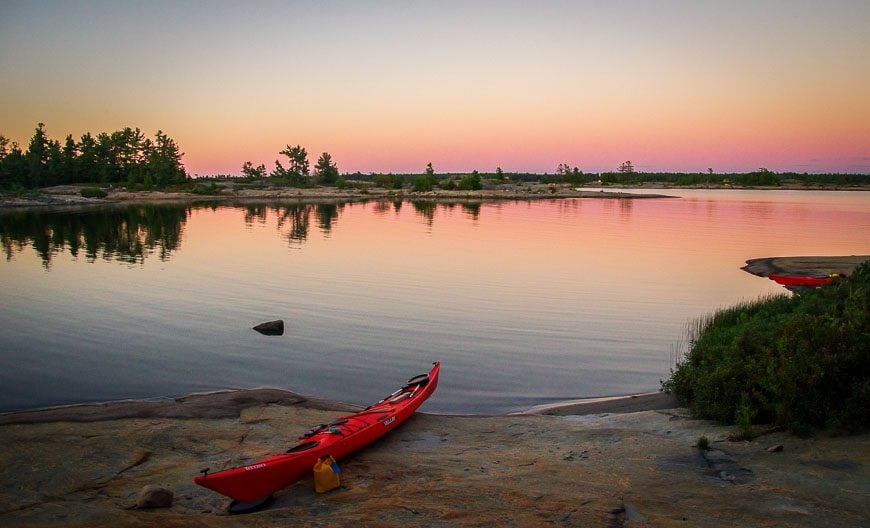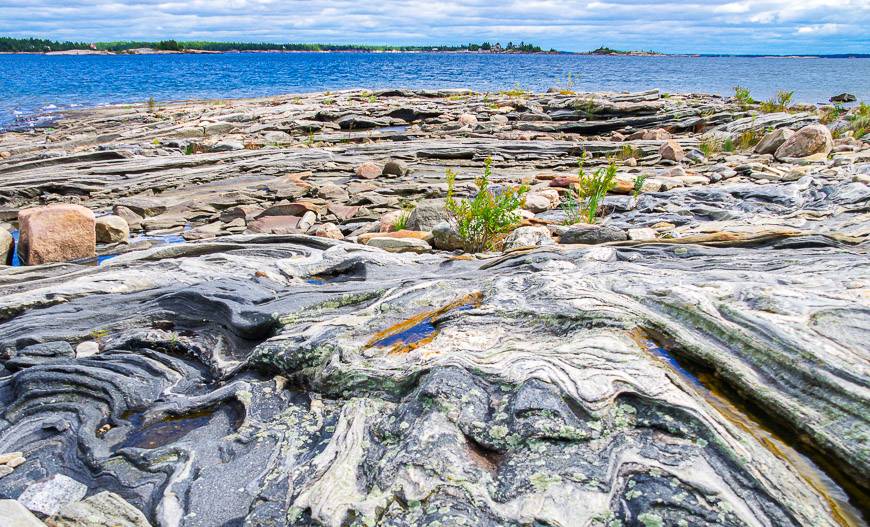 Further reading on canoe trips
Click on the photo to bookmark to your Pinterest boards.