Looking for a former local's take on some of the best things to do in Nova Scotia? I lived in Nova Scotia on three different occasions; in Halifax as a kid, in Wolfville just after university and in Hall's Harbour as an adult. I've also been back on numerous occasions for vacations and conferences.
I think I have a pretty good handle on some of the best things to do in Nova Scotia. Here are 12 suggestions I think you'll enjoy.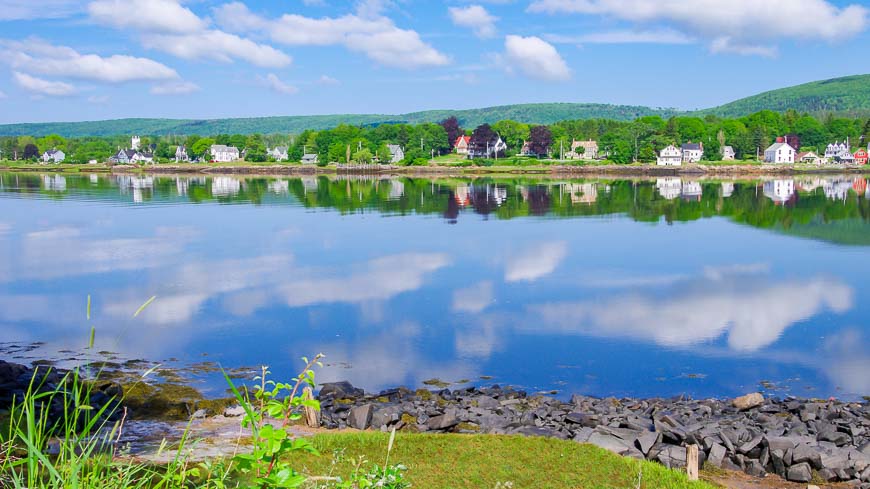 This post includes some affiliate links. If you make a qualifying purchase through one of these links, I may receive a small percentage of the sale at no extra cost to you. Thank you for your support.
Location map of best things to do in Nova Scotia
Drive to Hall's Harbour for lobster
When I lived in Hall's Harbour the lobster pound didn't exist. The dot on the map that is Hall's Harbour was no more than a quaint fishing village. While it's always been a pretty place, a lobster pound kicks up the appeal a few notches.
The village sits on a rocky beach on the Bay of Fundy that is worth exploring either before or after your lobster meal. As for the lobster – you'll be able to eat it between mid-May and the end of October. Visit the Hall's Harbour Lobster Pound & Restaurant website for detailed info. Don't expect fancy but do enjoy fresh lobster that you choose yourself. Looking for a lobster meal at home? They ship all over the world too!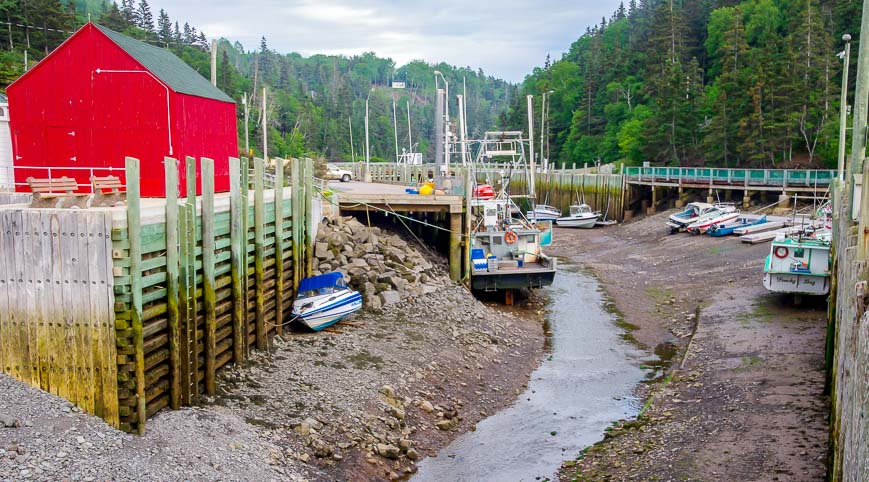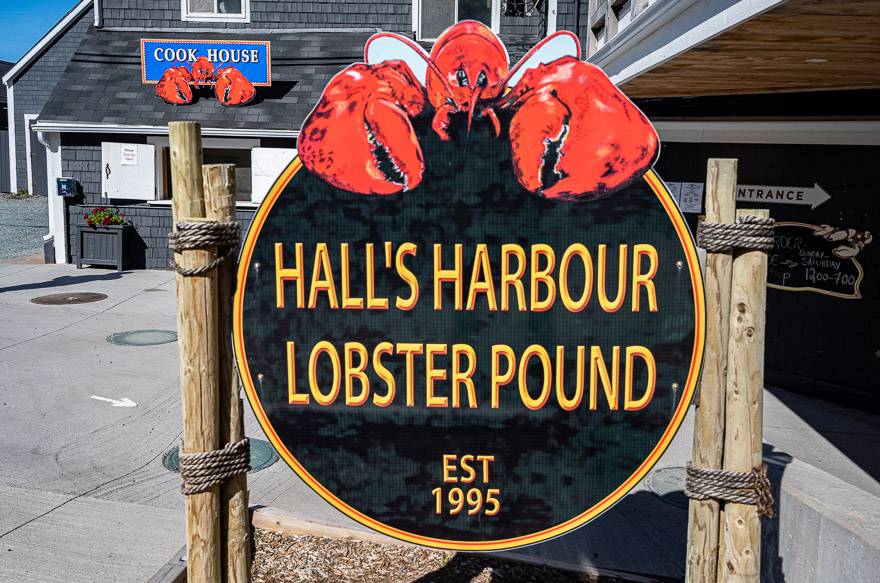 Visit Lunenburg and Blue Rocks, Nova Scotia
Lunenburg is both a National Historic Site and a UNESCO site. Chances are it might be one of the most colourful towns you ever visit. It's chock a block full of gorgeous homes in all shades of the rainbow, 70% of which are from the 18th and 19th centuries.
Wander along the waterfront, checking out the home port of the Bluenose II – the boat you see on the back of a Canadian dime. And don't miss a chance to visit Blue Rocks.
The quaint, Instagram worthy fishing village of Blue Rocks is just 8 km south east of Lunenburg. While you could drive through it in a couple of minutes, head for the shore to admire the coastal landscape and fishing cottages.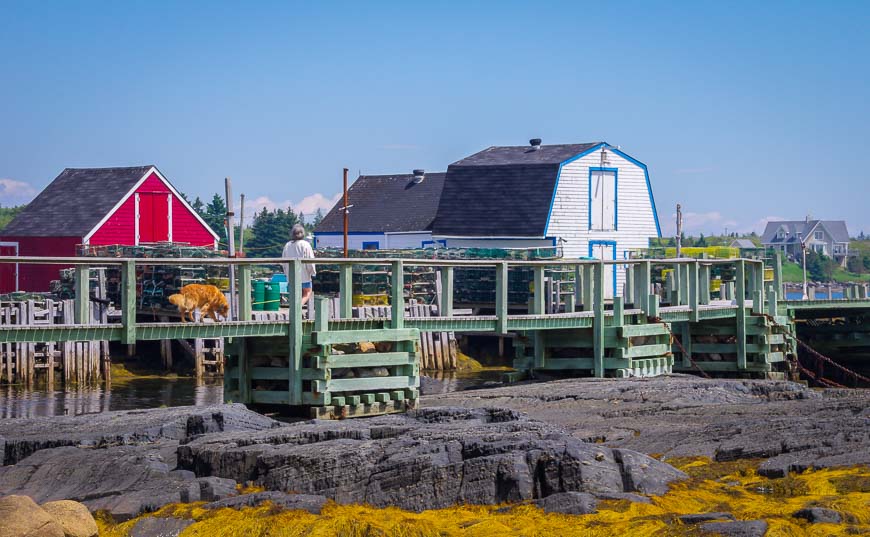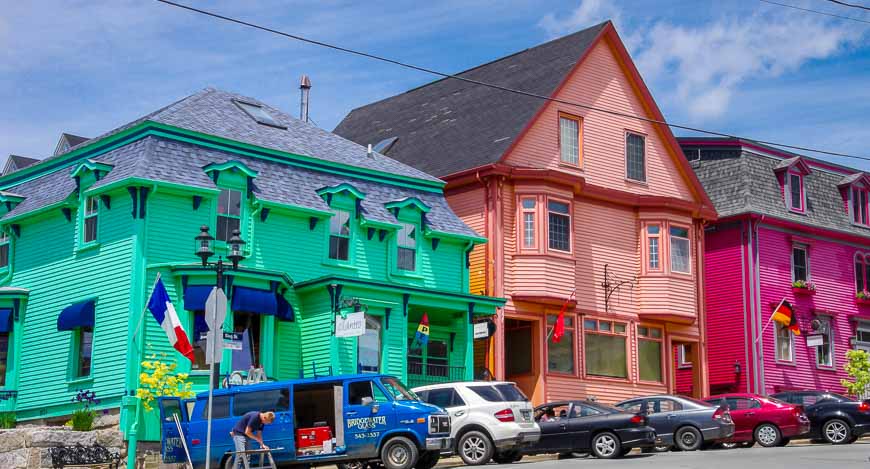 Visit Peggy's Cove and the Swiss Air Memorial
Even though Peggy's Cove is touristy I'd recommend a visit. It's just 44 km from downtown Halifax so it's easy to fit in a visit, even after dinner when there aren't as many people.
There's not much to Peggy's Cove – a church, a handful of homes, a gallery or two, a restaurant and of course the gorgeous lighthouse. But with photographic opportunities everywhere you look, rocks to scramble over and waves to watch I know that I am happy spending several hours at a time here.
Not far from Peggy's Cove is one of two Swiss Air Memorial Sites. They sites are poignant reminders of Swissair Flight 111 that crashed just off the coast near Peggy's Cove on September 2, 1998 with all 229 people on board losing their lives. Look for a short walking trail that leads to the monument.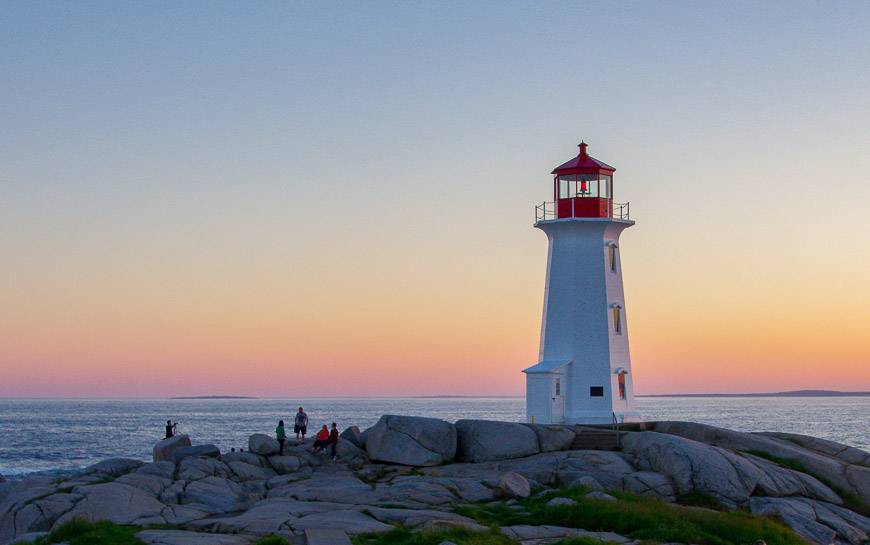 Walk the ocean floor in Blomidon, Nova Scotia
Blomidon Provincial Park, just 30 minutes north of Wolfville, offers miles of ocean floor for walking at low tide. But beware. On the Bay of Fundy, timing is everything.
The tides move at speeds that even sprinters would have a hard time outrunning. Check out the Cape Blomidon tide chart available online and then plan to arrive either three hours before or after low tide to experience the delicious feel of red mud oozing between your toes.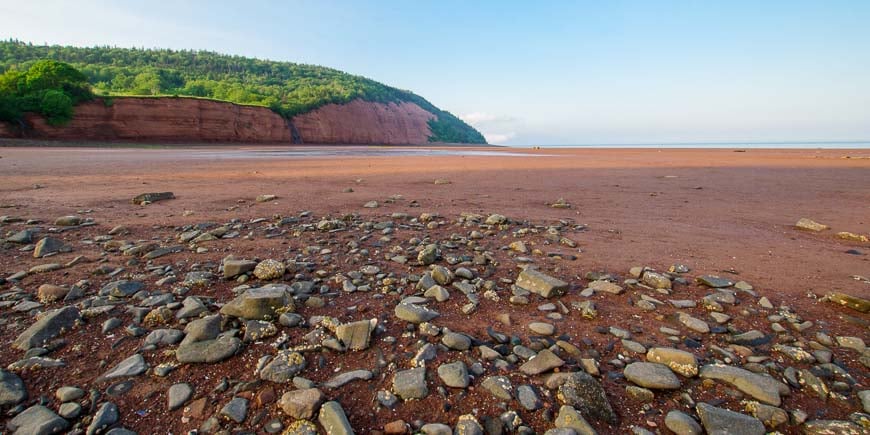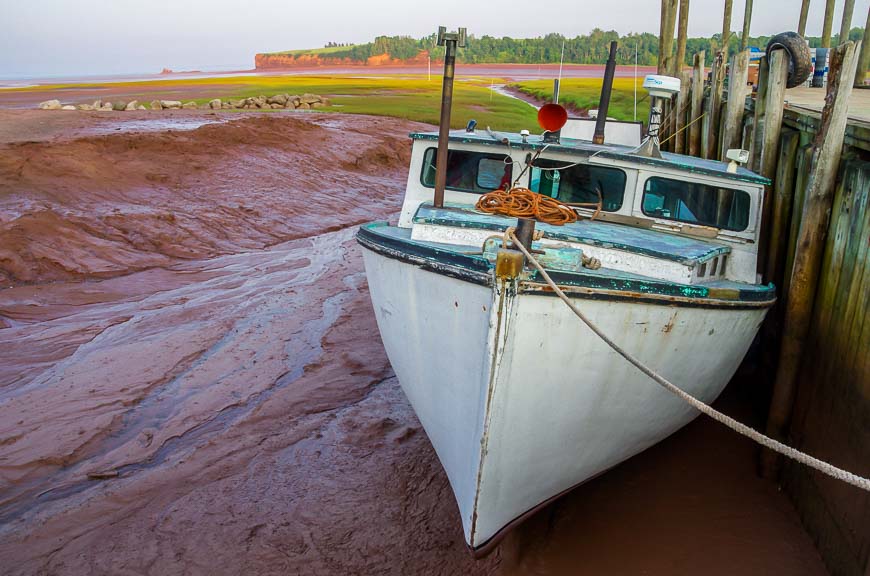 Do the graveyard tour in Annapolis Royal
Consistently given five stars on Trip Advisor, the Annapolis Royal Candlelight Graveyard Tour is a must-do in you are anywhere near Annapolis Royal. Over 90 minutes the history of Annapolis Royal and Acadia is brought to life by master storyteller Alan Melanson.
Learn about the lives of many people buried in the oldest English graveyard in Canada. This tour is fun for families and even people who don't think they like history. The tour starts daily at 9:30 PM at the Fort Anne National Historic Site – rain or shine from June 1st until October 15th.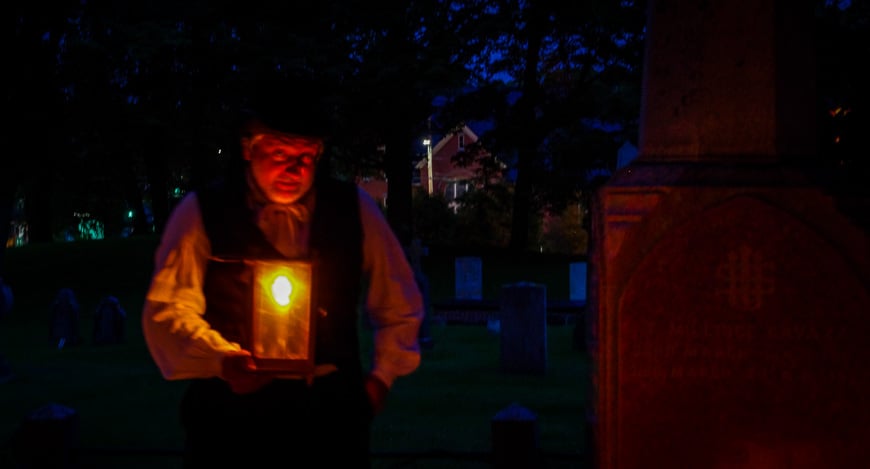 Explore Cape Breton Island
Cape Breton Island is home to all sorts of beautiful scenery, a great music scene and the world-famous Cabot Trail. The 300 km Cabot Trail can be driven in a long day or cycled over three to seven days.
It's considered to be one of the world's top multi-day bike rides. Be sure to hike the Skyline Trail in Cape Breton Highlands National Park where the possibility of seeing a moose is extremely high.
In Sydney check out the world's largest fiddle; visit the lobster pound and do a day trip to the Fortress of Louisbourg National Historic Site. With life in the fort reconstructed to represent a period in time 300 years ago, you can expect to hear the blast of a canon. Sip some rum and cook over an open fire – just as they did then. It's a wonderful spot that will appeal to all ages.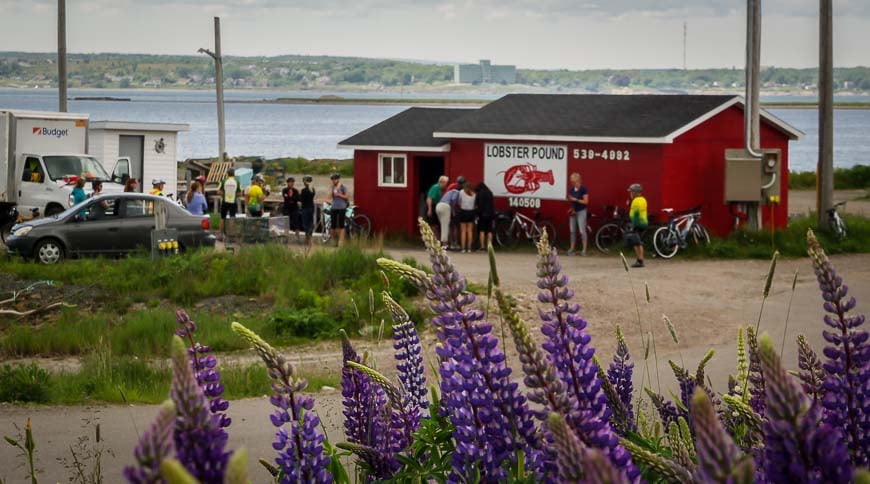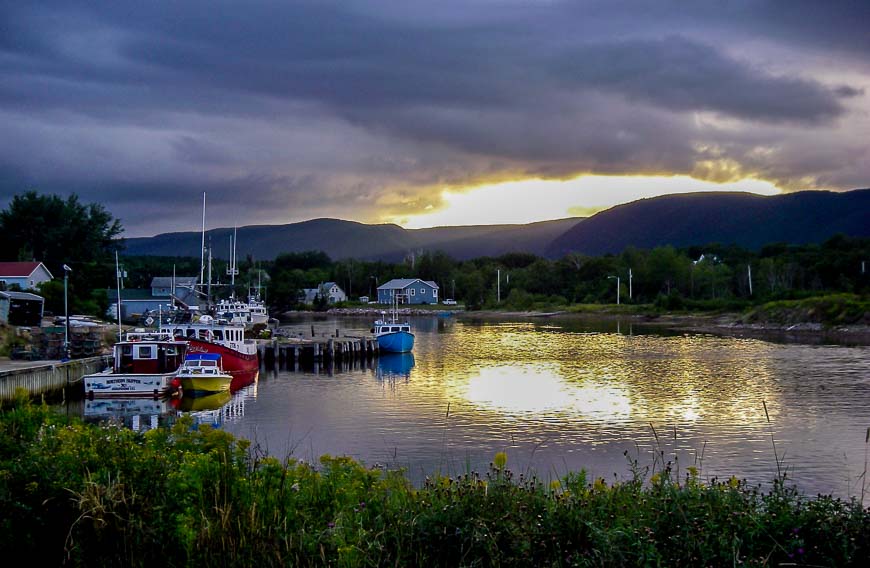 Visit Chester and Mahone Bay
Chester and Mahone Bay are two pretty seaside towns on the south shore of Nova Scotia. While they are only 27 kilometres apart, they each have a distinctive feel to them.
Chester feels a bit like Niagara-on-the-Lake to me – all manicured lawns and gardens with plenty of old money around. There are lots of cute B&B's, theatre, restaurants and locally run shops.
Mahone Bay is my favourite of the two. The town itself is very pretty with its three waterfront churches and numerous galleries and studios. For a different perspective, you might want to do a kayaking tour and explore the 300 plus islands out in Mahone Bay.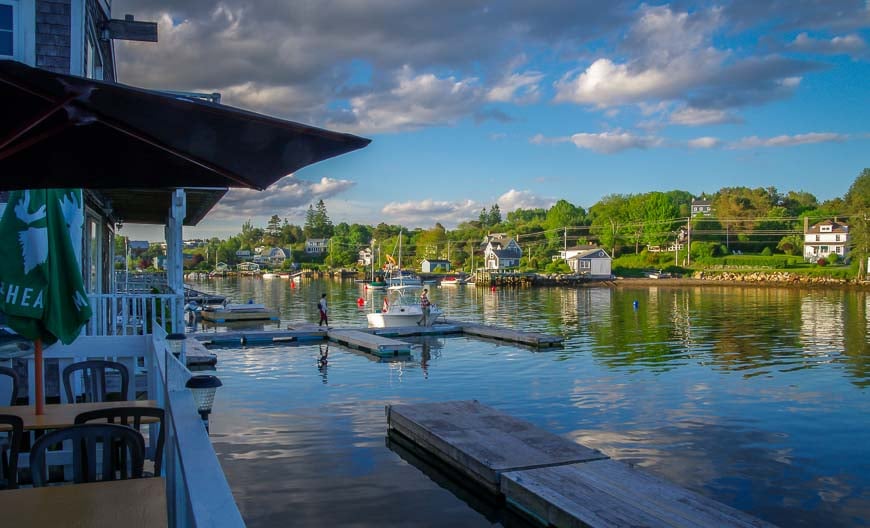 Paddle in Kejimkujik National Park – one of the fun things to do in Nova Scotia
Kejimkujik National Park, in Nova Scotia's interior offers paddlers a choice of lakes and rivers to explore, with no whitewater except on some stretches of the river in spring.
Novice paddlers can spend a few hours practicing their strokes on the peaceful Mersey River. It's more like a paddle in a Georgia swamp minus the Spanish moss and alligators. Experienced paddlers have wilder choices.
Kejimkujik Lake is the largest in the park. It offers a portage-free experience, lots of beautiful backcountry campsites along with plenty of bays and beaches to explore. You can rent boats at the dock and enjoy a paddle for a day or multiple days if you want the whole backcountry experience.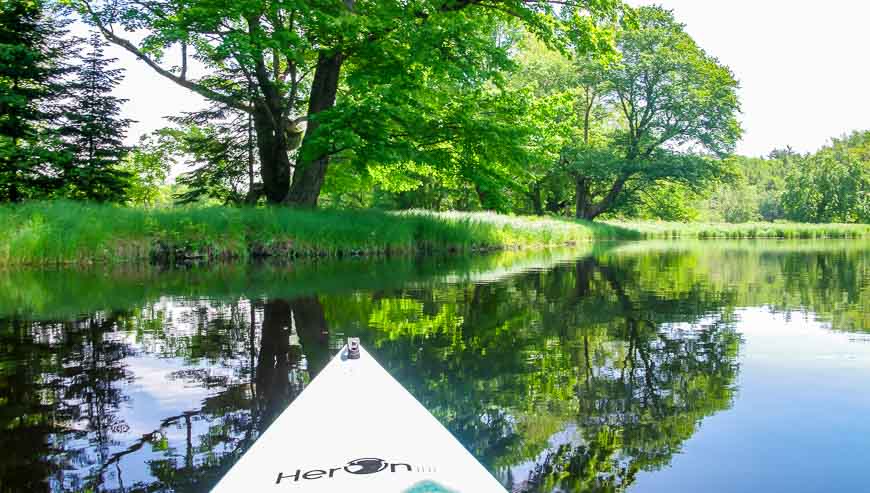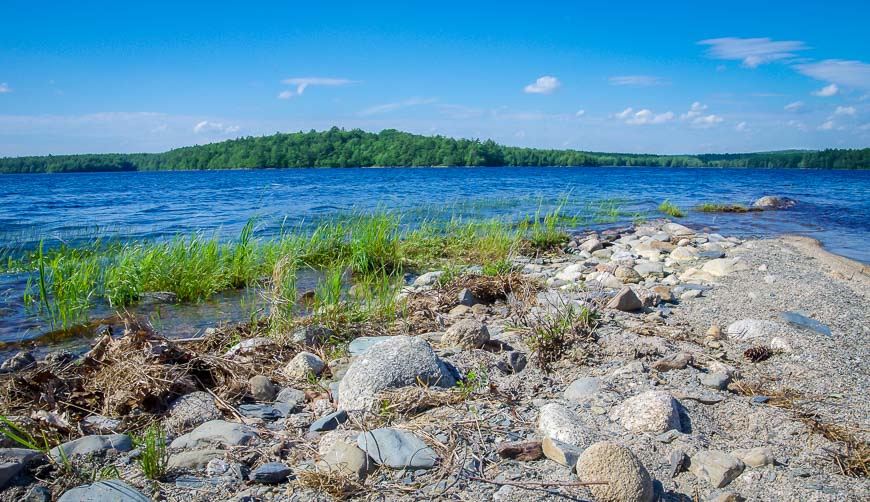 Drink wine in Bear River
Bear River is another one of Nova Scotia's cute villages. It sits on tide water so the places along the river are built on stilts. It's a mecca for artists and according to one man I met – newly divorced women.
Stop in a gallery, eat lunch looking over the river and be sure to visit the local wineries. Tastings are usually available in the summer months only.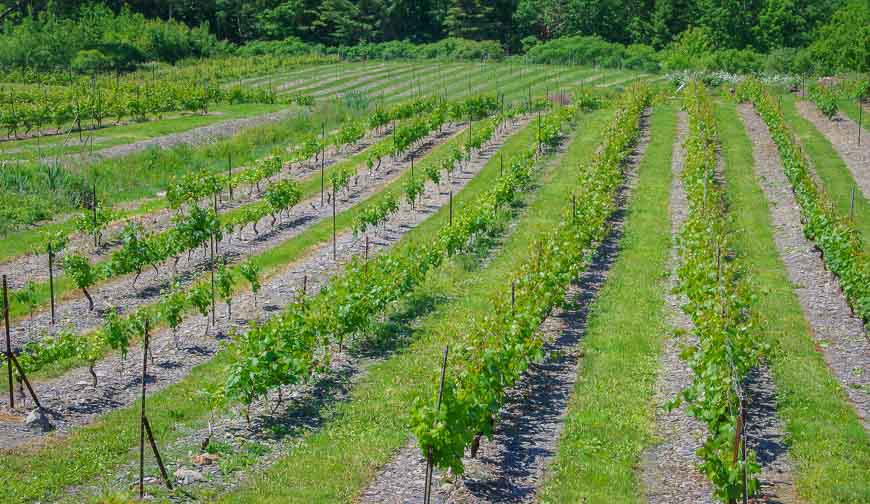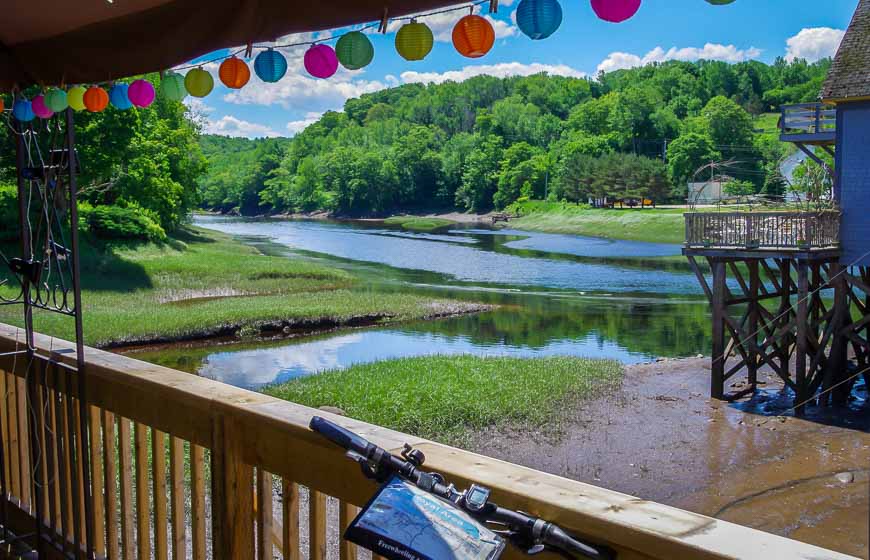 Go for a hike in Kejimkujik National Park Seaside
The hiking in 8.5 square kilometre Kejimkujik National Park is superb. There's a desolate beauty to the park with its wild, rugged and isolated coastal scenery. Take off on one of the two superb hiking trails.
Keep your eyes peeled for orchids at the edge of the bogs. Wander through sections of stunted balsam fir and white spruce on the way to the coast. Just be on the lookout for black bears. It's less than a two hour drive from Halifax but it feels untouched by humans.
And if you're into camping or you just want to visit a pretty provincial park, check out Thomas Raddall Provincial Park – literally right next door to Kejimkujik.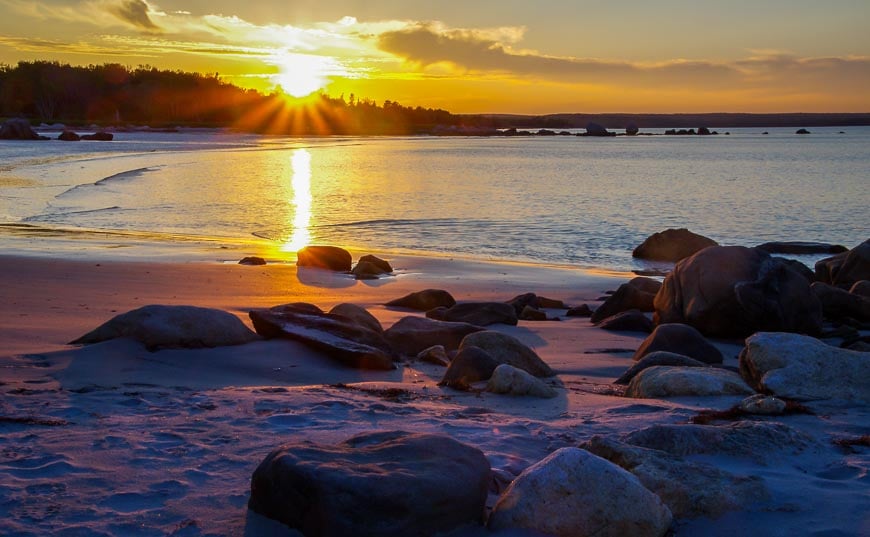 Visit Joggins Fossil Cliffs in Nova Scotia
If you're into UNESCO sites and fossils be sure to include a visit to Joggins Fossil Cliffs. Sign up for either a two or four hour tour so that you can discover "the most complete fossil record of the "Coal Age," 100 million years before the dinosaurs."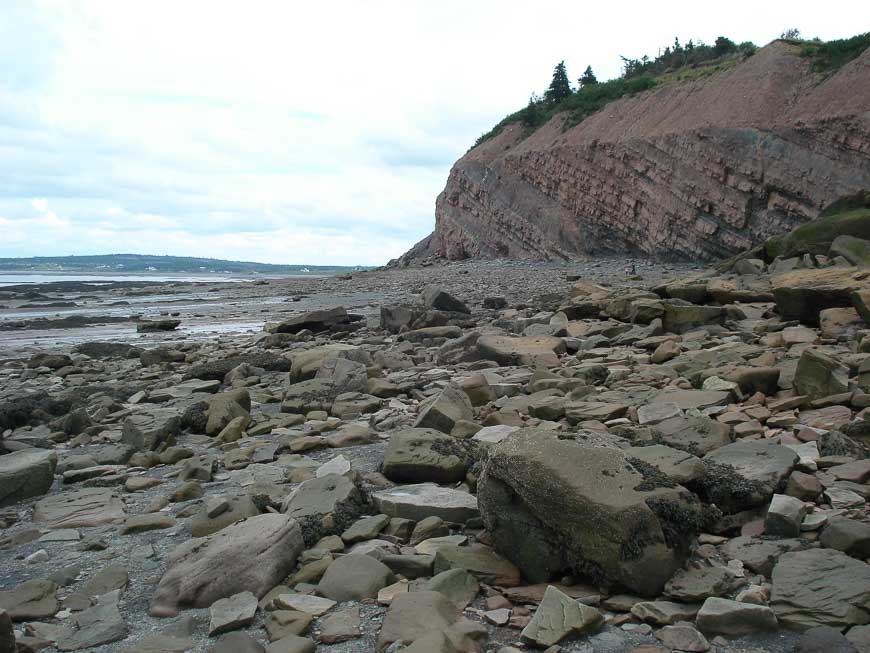 Stay in a lighthouse keeper's cottage – one of the unique things to do in Nova Scotia
A highlight of one of my trips to Nova Scotia a few years ago was an overnight stay in a lightkeeper's cottage at Cape d'Or. While the accommodation in the lightkeeper's cottage is simple, it's clean.
But really you want to come here for the fabulous food at the restaurant and the incredible scenery just a short walk out the door.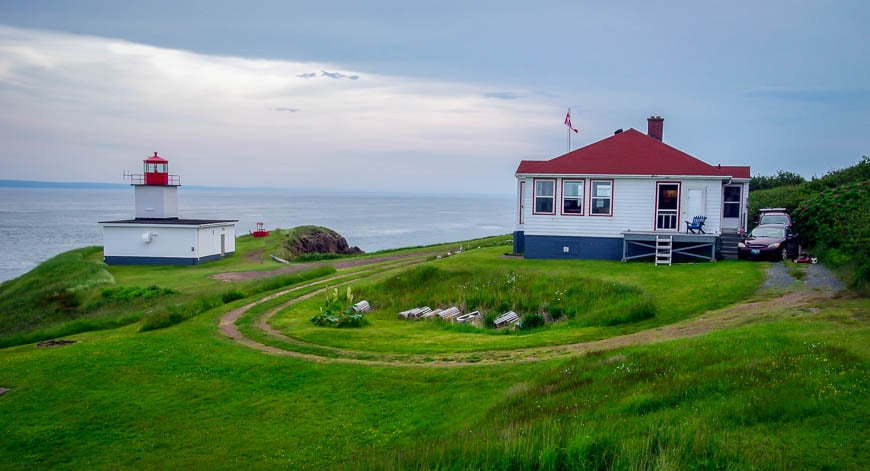 This is by no means a comprehensive list of things to do in Nova Scotia. But if you're thinking of going to the Maritimes I hope these ideas jump-start your trip planning.
I also highly recommend picking up a copy of the Backroad Mapbook of Nova Scotia. It will give you more ideas while on a road trip of sights you might be interested in seeing along with wildlife viewing areas.
Where to stay in Nova Scotia
I have spent a lot of time in the province so I have a few favourites along with some places other have recommended. Suggestions below.
Chester – Try the Mecklenburgh Inn. Rooms are well appointed and breakfasts are first rate. Seems to attract an interesting clientele.
Annapolis Royal – I enjoyed the Hillsdale House Inn with its beautiful grounds and lovely bedrooms.
Wolfville – I loved the Blomidon Inn and remember memorable meals. One summer as a student our company used this place as a base – before it was the Blomidon Inn so I have lots of great memories tied up with it.
Canning – The Farmhouse Inn B&B is a great choice.
Lunenburg – You are spoiled for options in this colourful town. Try the historic 1888 Boscawen Inn.
Halifax – The Prince George Hotel is an excellent choice if you want to stay downtown.
Click on the photo to bookmark to your Pinterest boards.