I've been on a holiday to Prince Edward Island four times now and each time has been a resounding success. These seven things to do in PEI in summer – based on the trips I've done to the island with and without kids should be enough to keep you busy and happy for a week or more.
If you really want to unwind, stay longer. Despite its small size, there are always things to do in PEI, especially when you're never more than 16 km from the ocean.
This post includes some affiliate links. If you make a qualifying purchase through one of these links, I may receive a small percentage of the sale at no extra cost to you. Thank you for your support.
Bike the length of Prince Edward Island
Prince Edward Island offers up easy cycling. Spend a day on the Confederation Trail – a tip to tip trail on old railway lines or cycle the length of the entire island. It's only about 250 km long so it's not as epic as it sounds, especially if you do it at a leisurely pace over the course of a week.
I recommend the following.
Grab a shuttle through MacQueens and head for Tignish at the northwestern tip of the island. Before you go pick up a good map and then work your way east on a combination of quiet back roads and the Confederation Trail. Finish in Souris, about 250 km later, and shuttle or cycle back to Charlottetown. More details here.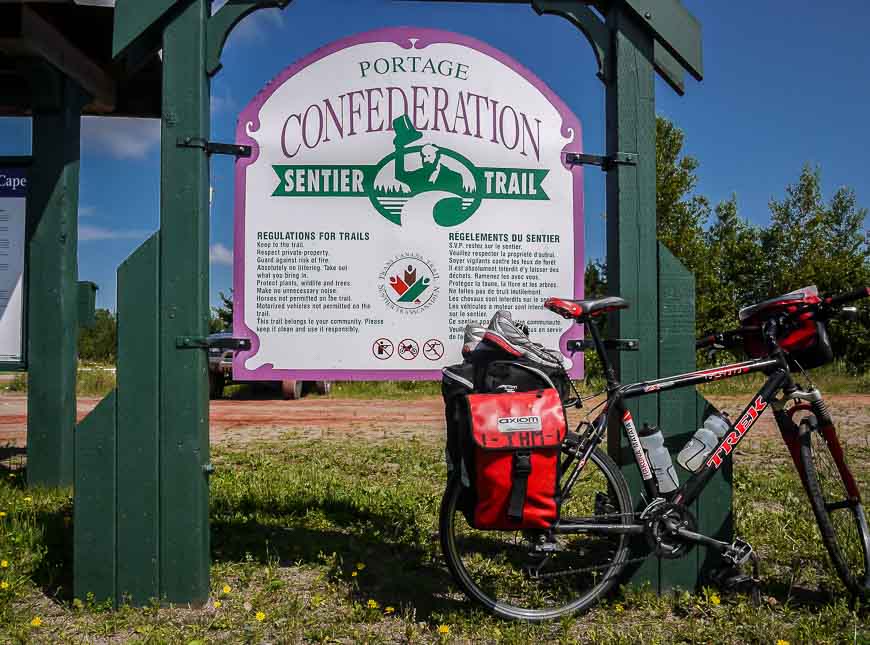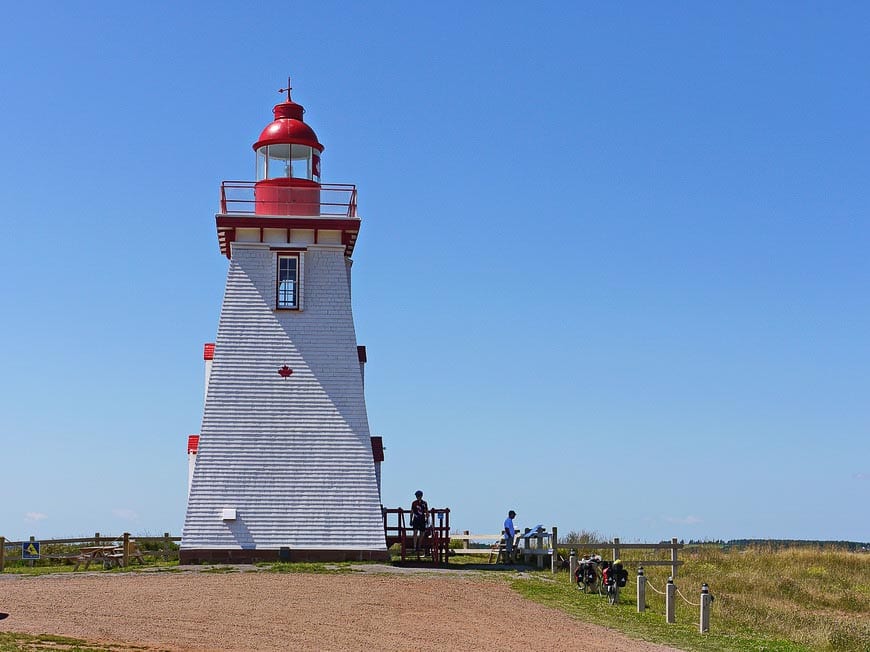 Walk the Greenwich Dunes Trail
In 1998 Greenwich became part of the PEI National Park because of its large parabolic sand dunes, the endangered piping plover and many rare plants.
Greenwich is accessed via Highway 313 out of the town of St. Peters, only an hour from Charlottetown. Getting to the mostly deserted beach (bring a picnic lunch) requires a 4.5 km round trip hike – and includes a fantastic section of boardwalk. The interpretative center is also worthy of an hour of your time.
Spend a day on the beach
There are seven supervised beaches within PEI National Park. Brackley Beach is always a favourite with its miles of pristine beaches and sand dunes. These beaches are ideal for those of you with young families. And in the summer the water is warm enough for swimming.
I am a big fan of the quieter beaches in the Greenwich Section of PEI National Park. It's a bit more of a hike to get there but the beaches here are pristine and totally lovely.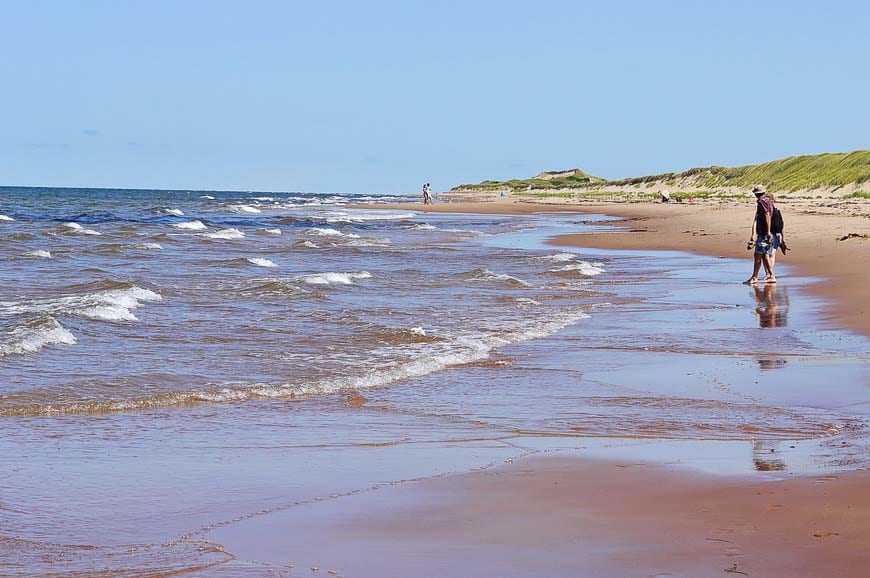 Eat lobster
Lobster is one of the first things that comes to my mind when I think of PEI. I remember stopping at little fishing shacks and picking up lobster rolls for lunch. It feels so decadent to do that! Other non-restaurant options are church lobster suppers or you can buy them fresh from the lobster pound.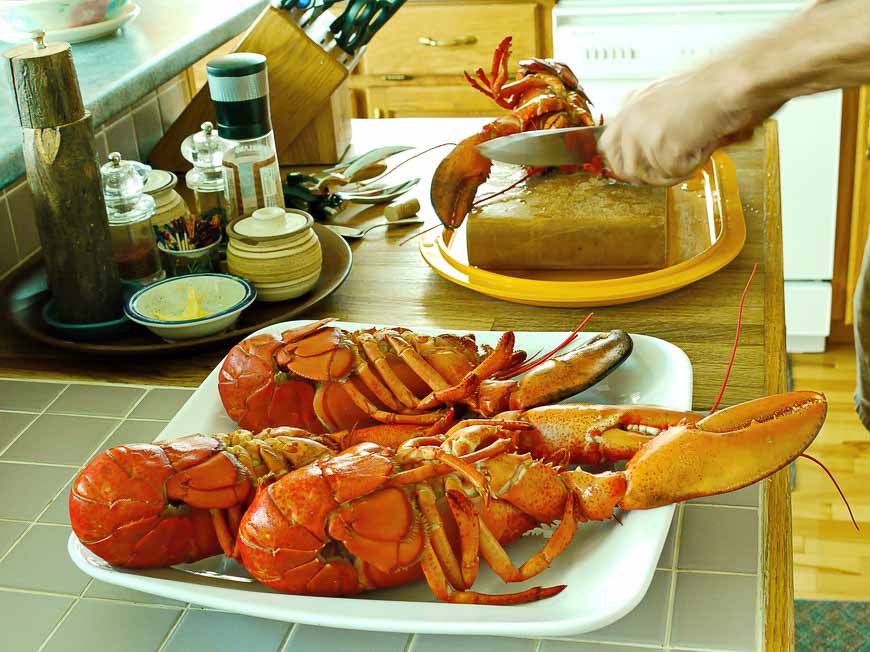 Visit Anne of Green Gables Heritage Place or the Historical Residence of L.M. Montgomery
If you've read Anne of Green Gables by Lucy Maud Montgomery then you'll appreciate a visit to the house where the fictional Anne lived.
When I was there I was surprised by the number of Japanese tourists visiting – but as it turns out the book is part of the Japanese curriculum. And if there's a member of your family who is crazy about all things Anne – don't miss the musical in Charlottetown. It's now been playing for over 50 years.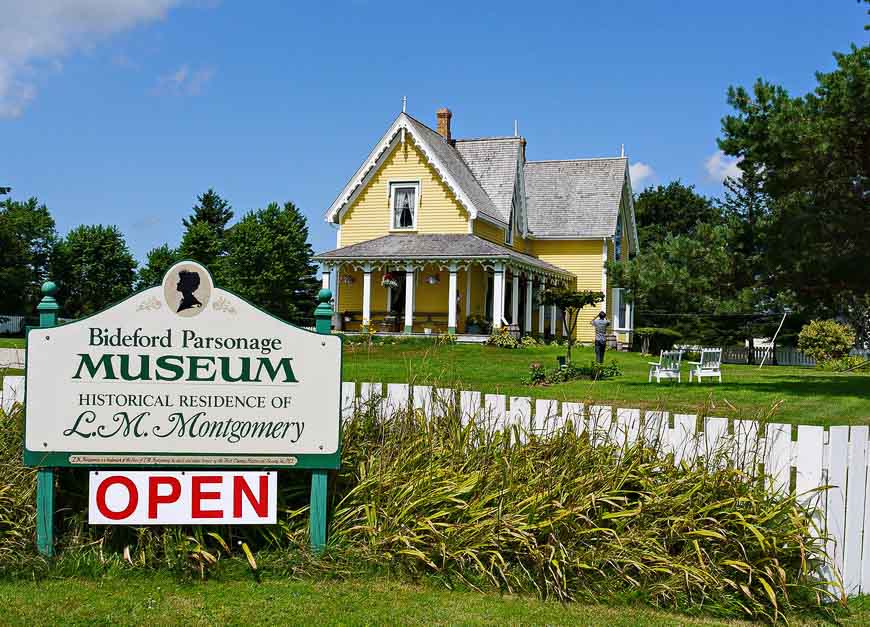 Go deep sea fishing – one of the exciting things to do in PEI
On one of our visits to PEI we spent an afternoon out deep sea fishing. It was fun for a while but what I really remember is how sunny and lovely it was just relaxing on the boat.
Mackerel is the fish you're likely to catch – good for your omegas but not my favourite eating fish. There are giant bluefin tuna out there – but that's a whole other world I haven't tried.
Go antiquing
PEI boasts an antiques trail. I've driven or cycled part of it and in fact came home with an antique pine table after one visit. Even if you're not into antiques following the trail gives you an excuse to drive the pretty backroads of the island.
Where to stay in PEI
My favourite place of all time to stay in PEI is the Inn of Bay Fortune near Souris. While it's not on a beach, it's close and the food is divine.
In Charlottetown I'd recommend The Great George near the historic Charlottetown waterfront. You can walk everywhere from this hotel.
In Rustico, the Barachois Inn is fabulous and their gardens gorgeous. A full English breakfast comes with a stay.
The Inn at St. Peters offers ocean views and well-tended grounds. It is rated as exceptional.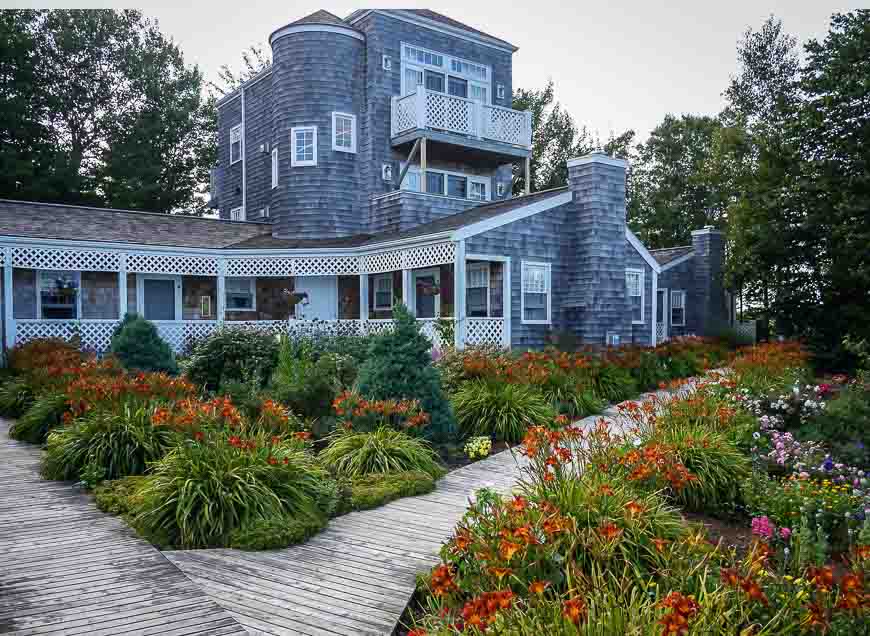 Click on the photo to bookmark to your Pinterest board.