The city of Cranbrook is a great destination if you love the outdoors, nature – and even history. There's so much more than meets the eye when you drive through the city, located in southern British Columbia, just a four hour drive west of Calgary. These are my personal recommendations of 8 things to do in Cranbrook based on a couple of visits to the city.
This post includes some affiliate links. If you make a qualifying purchase through one of these links, I may receive a small percentage of the sale at no extra cost to you. Thank you for your support.
Learn some of Cranbrook's history
Cranbrook has a long and interesting history, dating back ten thousand years when the Ktunaxa walked the lands. I heard part of their story – the sad part dealing with residential schools, first hand from Dr. Christopher Horsethief, a brilliant man who is doing an amazing job bringing the Ktunaxa language back to his people, and those that are interested.
In 1807 the Ktunaxa people first met white men. It's mostly been a torturous path for them since that time, especially during the period when Cranbrook was home to a residential school. It has since been turned into the Native owned St. Eugene Golf Resort and Casino.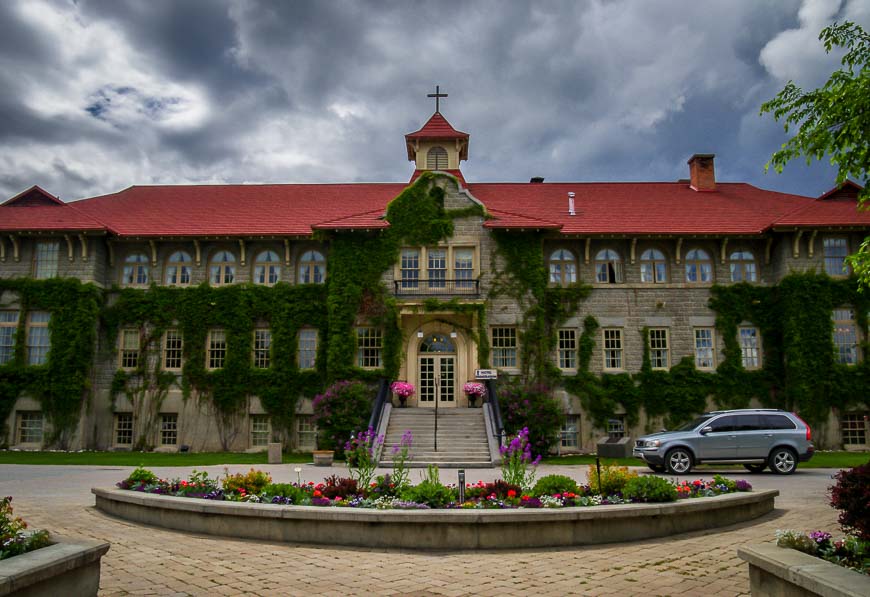 Where the Europeans are concerned, there are several men whose names still live on well over a hundred years later.
John Galbraith who made his fortune running the Galbraith Ferry across the Kootenay River from what is now Fort Steele; Colonel James Baker who formed the Crowsnest Pass Coal Company, served as an MLA and played a key role in getting the railroad routed through Cranbrook, and Sam Steele, an officer of the Northwest Mounted Police who played an important role in an 1887 uprising at Galbraith's Ferry (now Fort Steele and named in his honour).
Escaped elephants in Cranbrook
There are lots of stories about the town too – the best of which in my opinion is centered on a circus and a band of 14 escaped elephants.
In 1926 this event made international news. The elephants broke out of the train and disappeared down the track and into the woods around Cranbrook. All were quickly captured but two including Cranbrook Ed who lived to tell the tale (the other elephant had to be euthanized).
He remained at large for over a month but was eventually recaptured – and celebrated with champagne, a big meal and photo opportunities.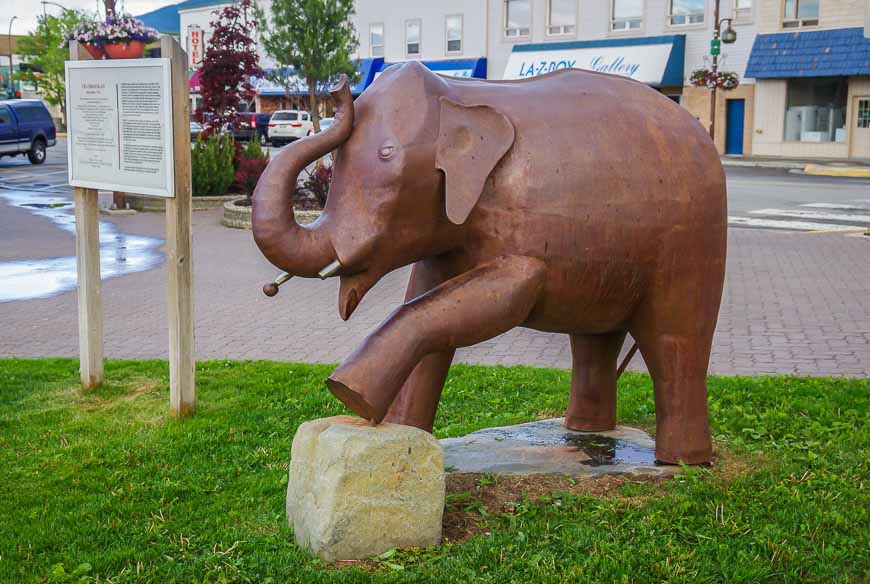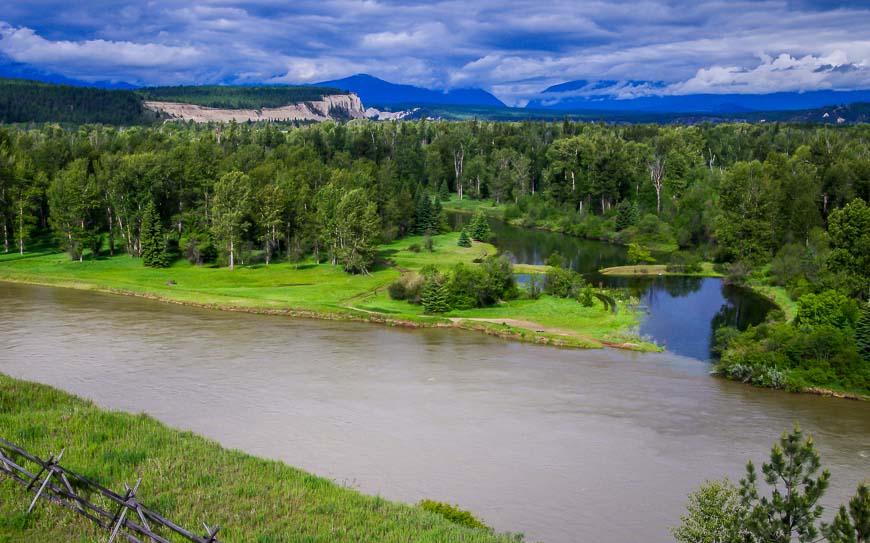 Use Cranbrook as a basecamp for exploring the Kootenays
Cranbrook's first ever comprehensive trail map including urban commuter routes, community forest, rail trails and more is now available – photos below. You can see exactly where all the multi-use trails are located – including those that cover walking and biking in addition to skiing and snowshoeing. All are within close proximity to the city.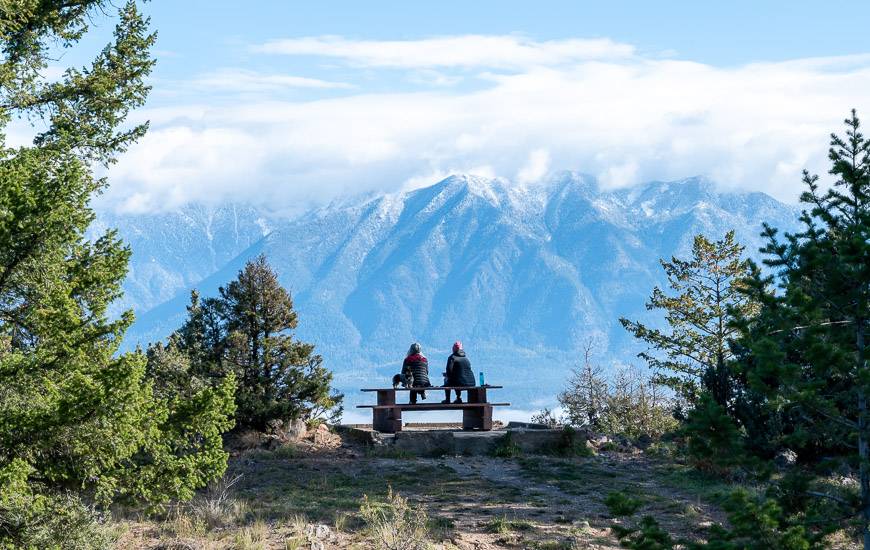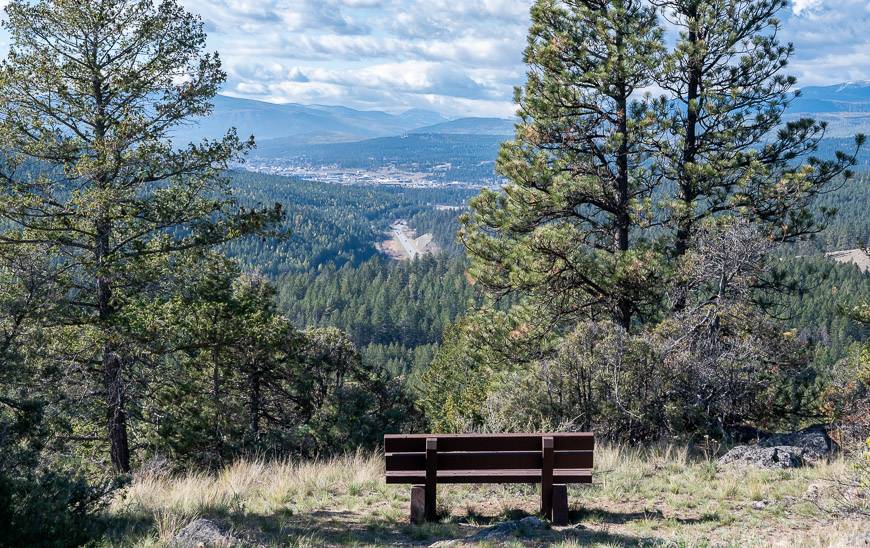 Biking and hiking options in Cranbrook
As a small town in southeast British Columbia, Cranbrook offers the visitor a scenic backdrop for all manner of outdoor activities including hiking, biking, rafting, canoeing and birding. There are lots of little lakes so swimming in summer is also possible.
The beauty of Cranbrook is the ease with which you can access the nearby trails. Many run through the town itself and others are a short drive away. Here are some of the trails worth exploring – whether by bike or on foot. Horseback riding is permitted on some of the trails as well.
Read: Cranbrook Hikes – 7 Beautiful Trails to Try
Bike or hike the NorthStar Rails to Trails System
Linking the cities of Cranbrook and Kimberley via a 28-kilometre paved path, the NorthStar Rails to Trails system is part of the Trans-Canada Trail.
You can bike, hike or roller blade it and come winter you can ski it. Maintained by volunteers, it offers many access points so you can easily choose how much of it you want to do. It's a great one for families as any hills are modest. Check with your hotel if you're from out of town as many hotels will offer a drop-off service at one of the trailheads.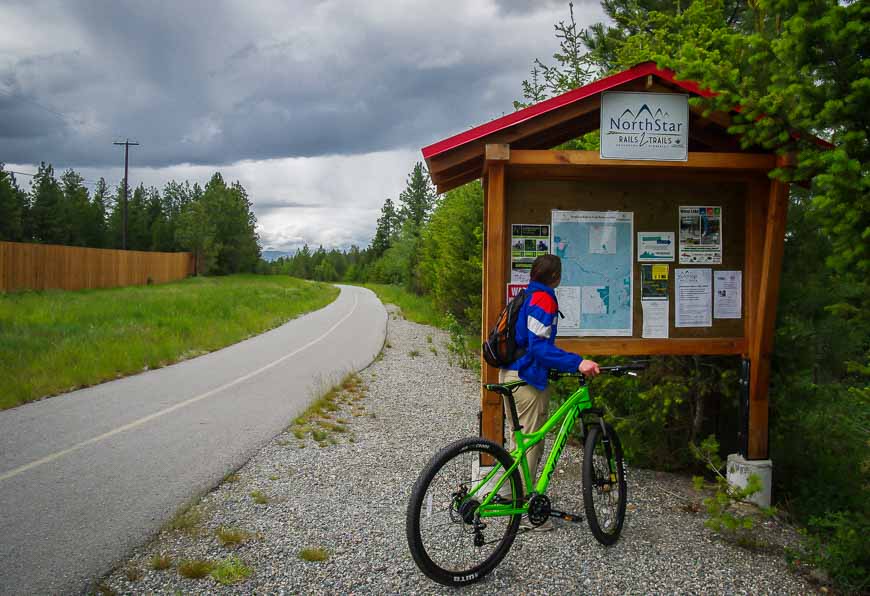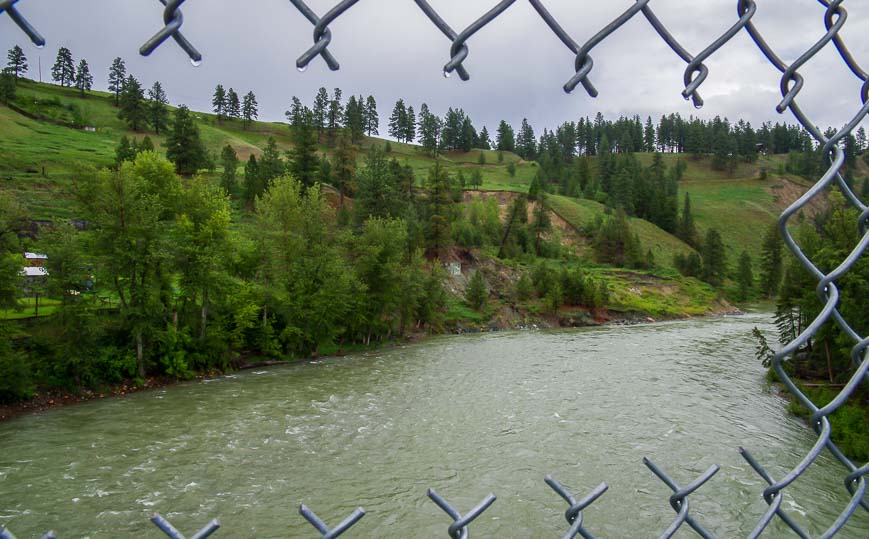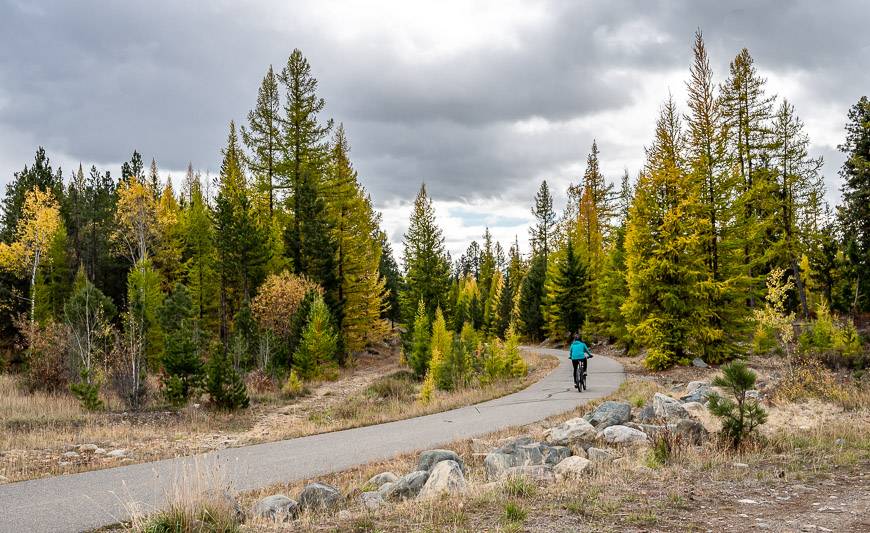 Explore the trails in the South Star System in Cranbrook
In the Gold Creek area south of Cranbrook, you'll find 30 kilometres of trails running through forests of lodgepole pine and western larch. They are used year round – for hiking, biking and horseback riding as well as cross-country skiing in the winter.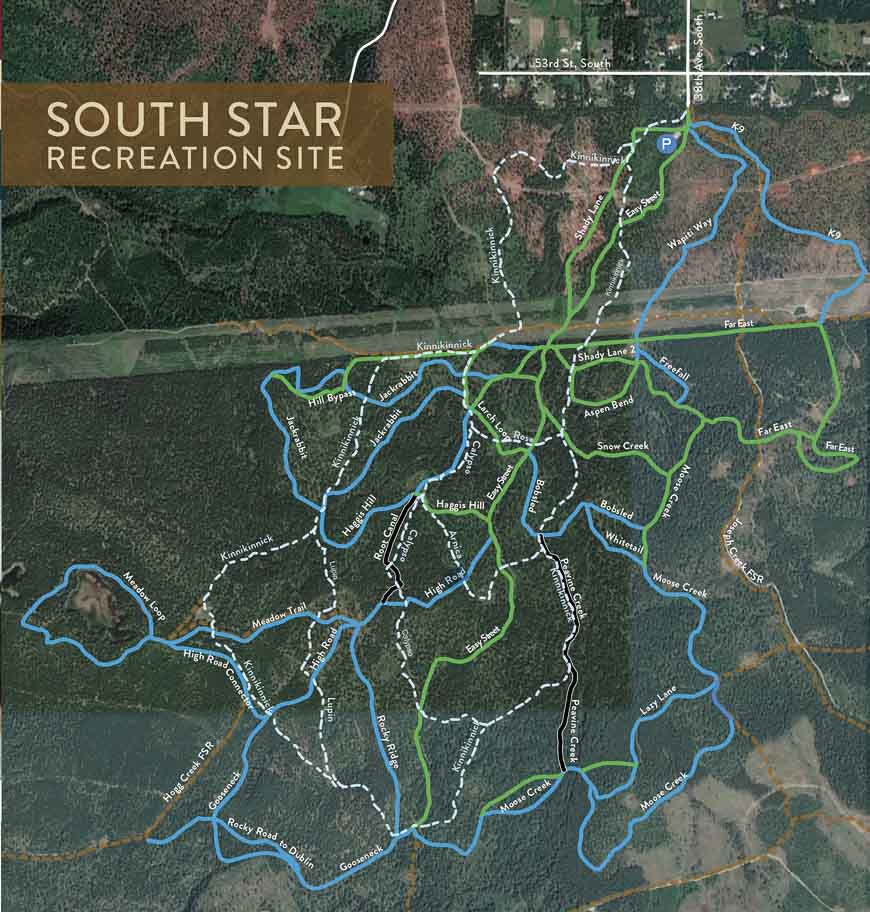 Check out the Cranbrook Community Forest
Adjacent to the northern and eastern border of Cranbrook lies the Cranbrook Community Forest. Within the forest are 100 kilometres of maintained trails – many of them easy and perfect for not just hiking but mountain biking and horseback riding.
I spent a morning hiking up to Windy Ridge pictured below with Janice Strong – the author of Mountain Footsteps: Hikes in the East Kootenay of Southeastern British Columbia. She highly recommends "the nearby Eager Hills hike for its superlative views of Mount Fisher, The Steeples and the Rocky Mountain Trench."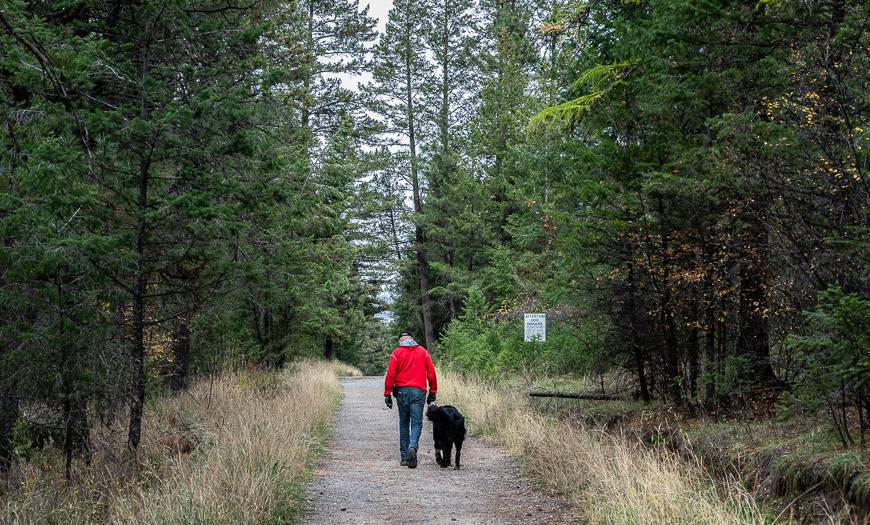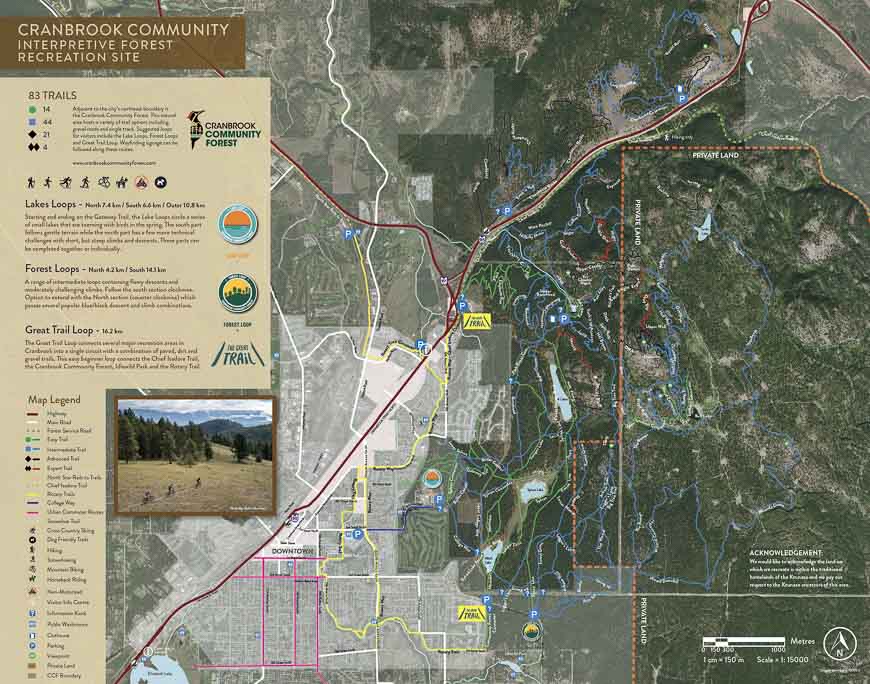 Hike the Rotary Trail and Isadore Canyon in Cranbrook
Pick up a map at the Visitor Centre in Cranbrook so you can get your bearings and a better route description. Then head off and walk or bike the nine kilometre Rotary Trail through town from Baker Park to Idlewild Park in the south and from Isadore Canyon in the North to Elizabeth Lake Wildlife Sanctuary in the west.
The Chief Isadore Trail is now a 41.7-kilometre trail. I'm told that the goal "was to make the trail a destination for mountain bikers" says Al Skacus, the Cranbrook Wardner Trail Project Coordinator.
Visit Cranbrook's Elizabeth Lake Bird Sanctuary
It's worth spending some time at Elizabeth Lake Bird Sanctuary. The large wetland area is located on the western edge of Cranbrook. It's a migration corridor and alive with birdsong in spring. Head off on one of the walking trails around the lake – also keeping an eye out for the western painted turtle.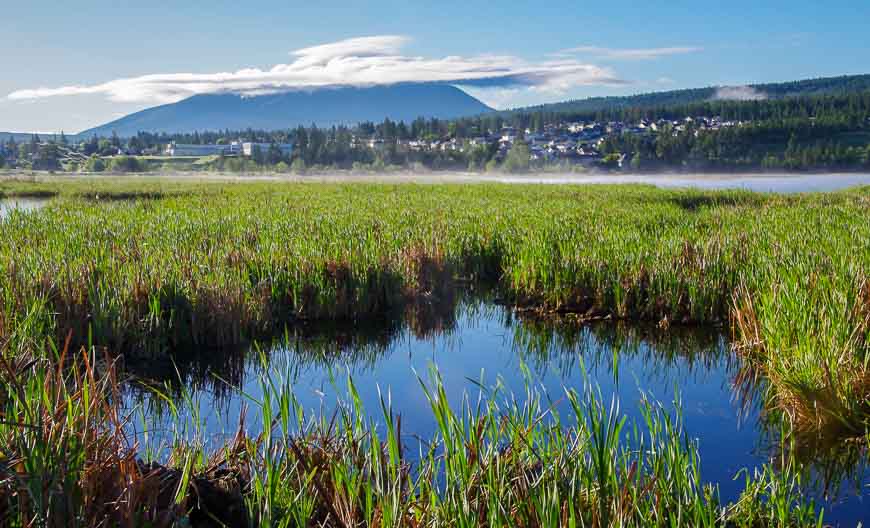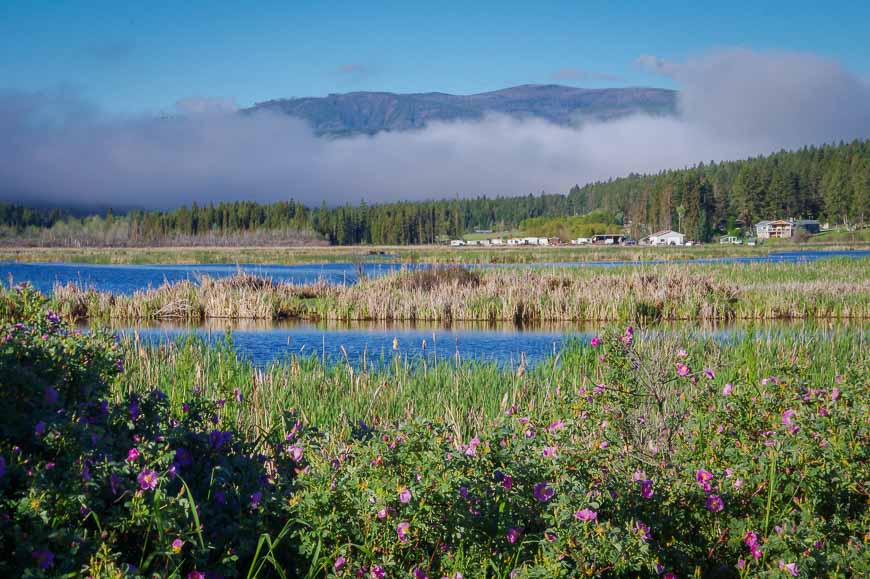 Nearby mountain hikes
If you're willing to drive a little bit out of town then a whole other world of hiking opens up. Though a difficult hike, Fisher Peak is the one that I'd like to hike as it's the highest and most prominent peak on Cranbrook's eastern skyline.
With an elevation gain of 4,400 feet and some scrambling required, it's definitely not for everyone. For other – and easier ideas, pick up a copy of Janice Strong's book.
Visit Fort Steele in Cranbrook
Fort Steele is a heritage town overlooking the scenic Kootenay River. It's got a long history that starts with a gold rush in the 1860's. The heritage town is open year round but it's in the summer the place really shines when there are loads of activities. Take a train or wagon ride, catch one of the theatre productions, join a daily gossip tour and visit the museum and heritage buildings.
No matter what time of year you visit, the Fort Steel Café will be open.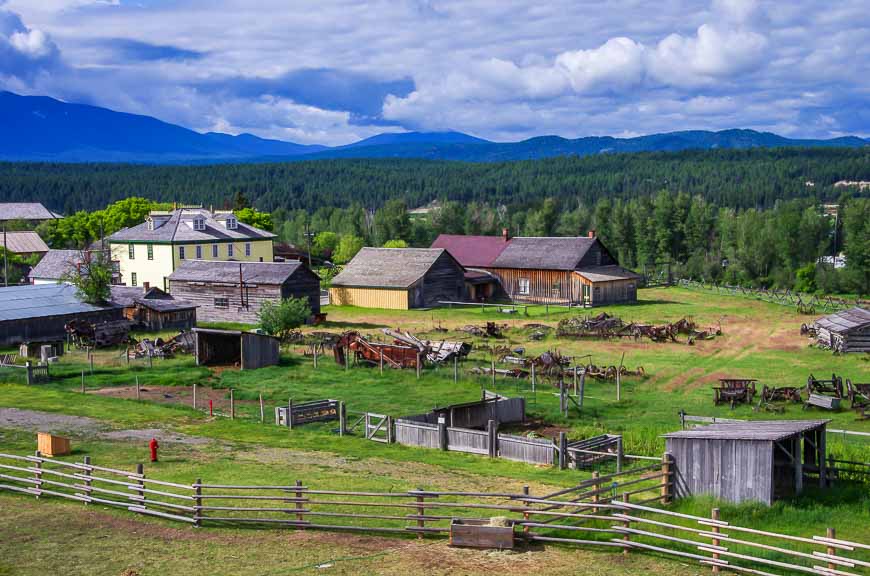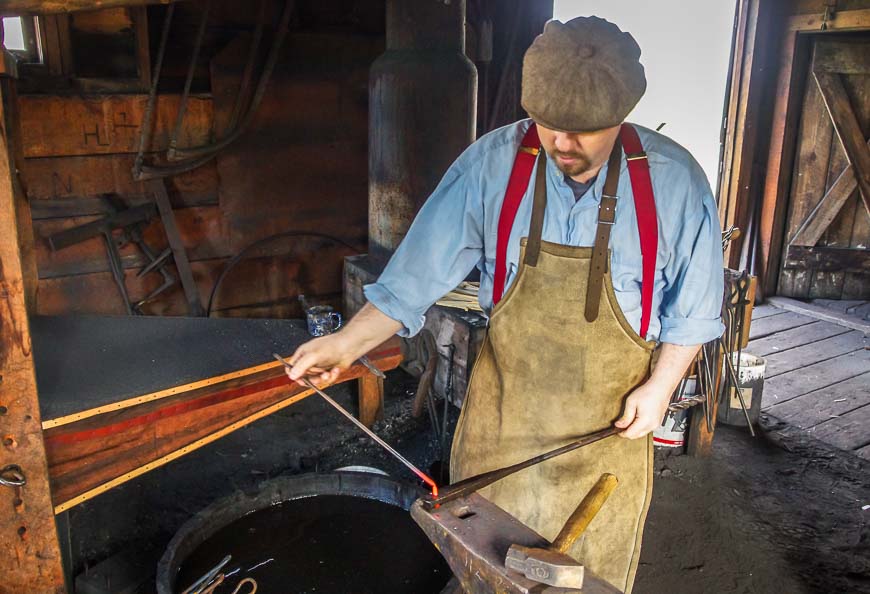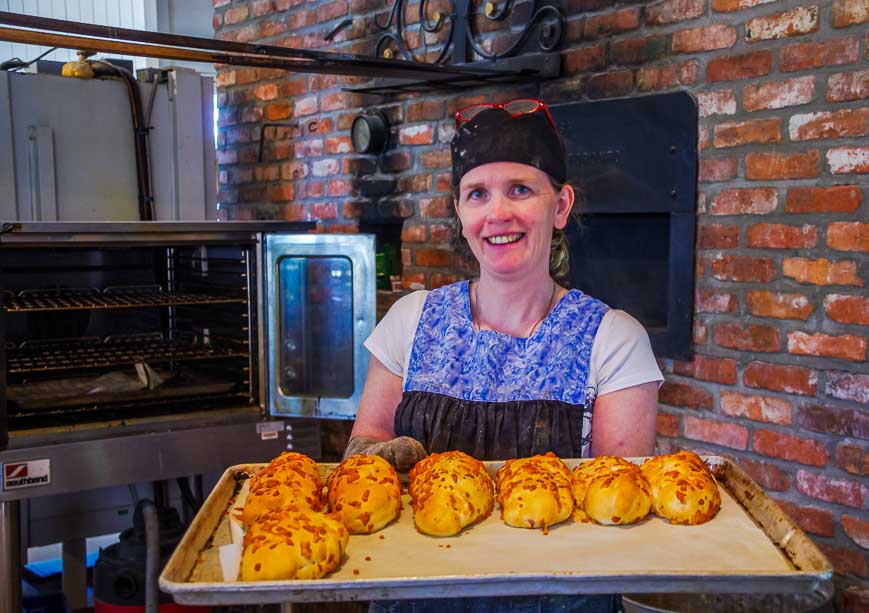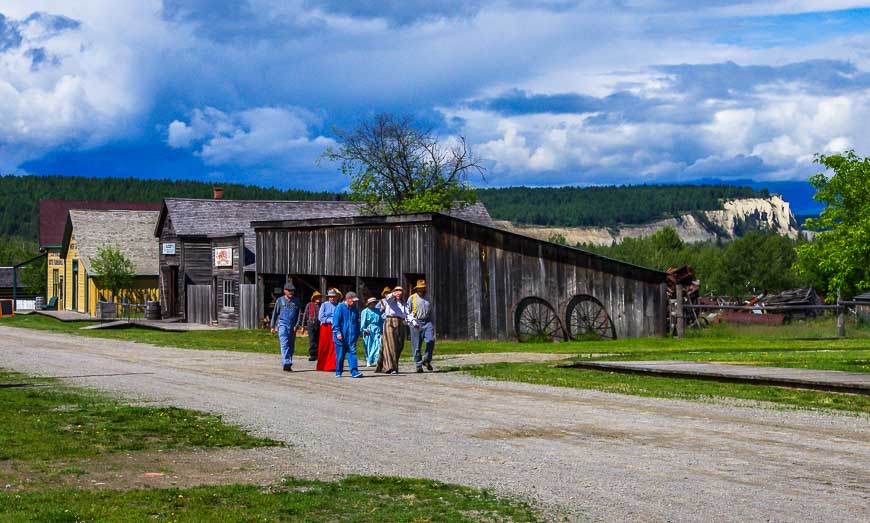 Where to stay in Cranbrook
I loved my stay in Cranbrook in a refurbished railway car at the Prestige Hotel Rocky Mountain Cranbrook.
The St. Eugene Golf Resort Casino – outside of town is on a really lovely piece of property with an interesting history. I'd recommend it even though I'm not a fan of casinos.
And the Elizabeth Lake Lodge is a superb choice especially with the Elizabeth Lake Bird Sanctuary out the front door.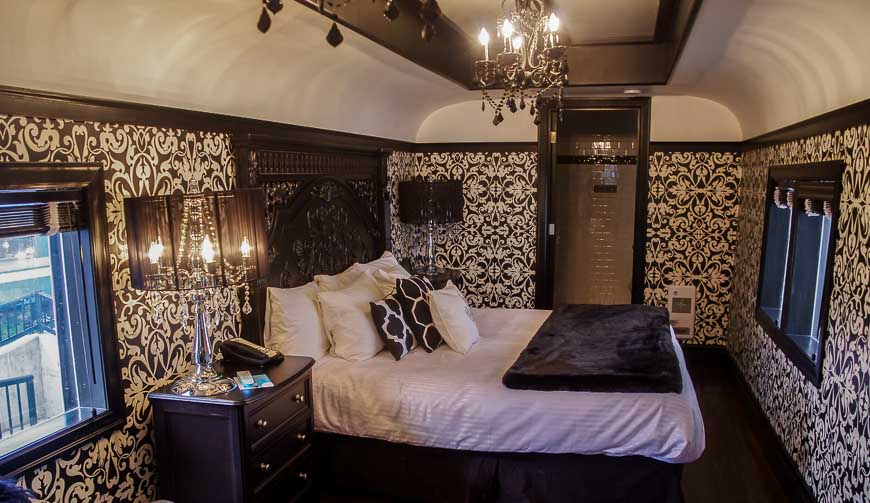 Further reading on things to do in British Columbia
Click on the photo to bookmark to your Pinterest boards.
Thank you to Cranbrook Tourism for hosting my stay.