I've been camping now for 30 plus years. Growing up it was all about cottages – but when John and I moved to Colorado, camping and hiking became our focus. We were broke and camping was cheap. All we needed was the initial investment in camping gear and a tank of gas every weekend and we could get ourselves into some fabulous Rocky Mountain scenery. We learned through trial and error what we needed – so this post on camping for beginners is for those of you that have spent very little time sleeping outdoors.
With high unemployment, under employment, tanking stock portfolios and a nasty virus, this is the year to go camping. In this post you'll find information on camping for beginners – broken down into car camping and backcountry camping.
You might like: 10 Beginner Backpacking Trips in the Canadian Rockies
This post includes some affiliate links. If you make a qualifying purchase through one of these links, I may receive a small percentage of the sale at no extra cost to you. Thank you for your support.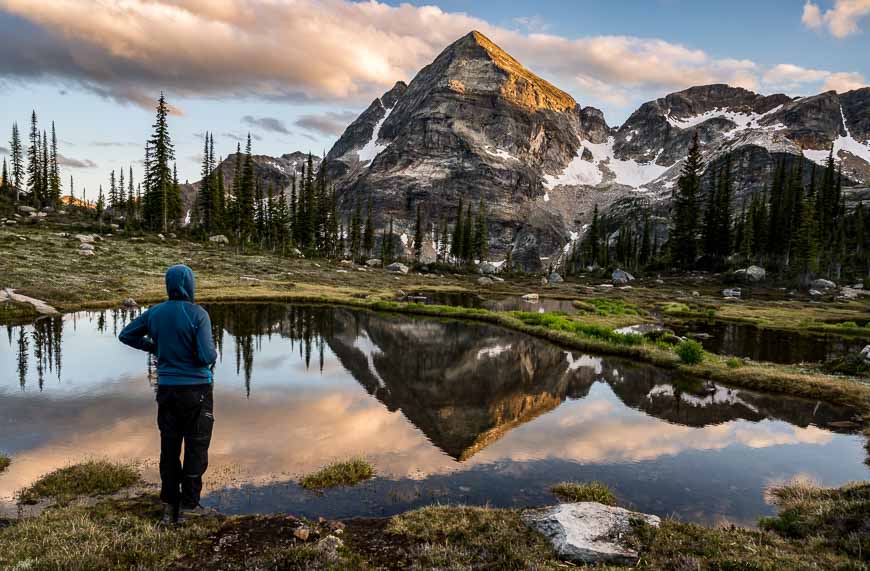 Car camping for beginners
Car camping is obviously the easiest way to go camping. You can stuff your car to the gills without thinking too much about space. But I wouldn't recommend that as you'll have a hard time finding what you need – and when you get home, it's actually a lot of work to wash and put everything away.
You need a couple of things to start car camping – a tent, a method of cooking food, shelter in case of rain (think tarps), headlamps and/or lanterns for the evening, sleeping pads and sleeping bags.
If you're at a formal campsite with a picnic table then I'd also recommend a picnic table cover. You'll need jugs of water, a cooler and food. Comfy camp chairs are a nice addition as are games to pass the time.
Tents – what to consider
If you really think that car camping is going to be a once-off experience because of the virus head to a place like Canadian Tire and pick up a tent to fit your budget. I would recommend that you set up at home before you head out to make sure you have all the bits.
If you're looking for a longer term purchase and only want one tent because you plan on backpacking too, then read my choice in the backpacking section below. But if it's all about car camping then comfort matters. You can buy a big tent without any thought to weight and you'll be fine. Buy more space than you need in case you get a dog or you have kids or grandkids….
I still recommend looking for a tent with two doors in case someone has to get out to pee in the middle of the night. And I personally love tent pockets so I can stay organized. Check the zippers too and make sure they don't catch easily. And the tent floor should be made of a durable material that doesn't tear.
Mountain Equipment Coop has a great selection of car camping tents – backed by a solid guarantee. My friends swear by their Big Agnes and used it for years on the shores of Lake Superior. The North Face Homestead – for four people – rated five stars would also be a great choice.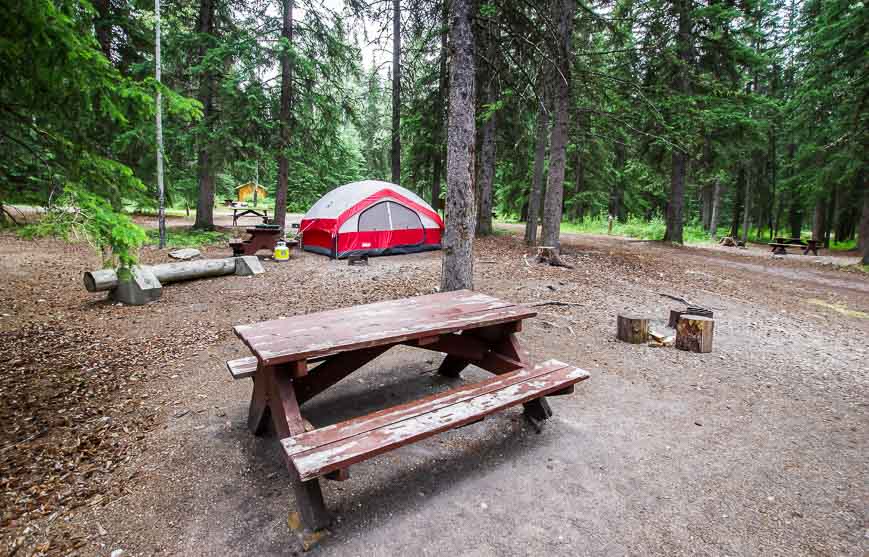 What you should know about sleeping bags
A sleeping bag is super personal. I hate mummy sleeping bags because I feel too confined. And I want one that is going to be warm on a frosty night in the mountains so I'm prepared to pay for that. You probably want to get into a sleeping bag before you purchase it.
And you'll have to consider down versus synthetic bags. Consider the sleeping bag the biggest investment you'll make! (I bought my latest sleeping bag from Feathered Friends in Seattle because of its weight. It cost a fortune but should last me till I die.)
The rest of the car camping gear you need
If price is the most important thing to you at this stage, head to a store like Canadian Tire. It's definitely a good place to pick up tarps, ropes, fuel, a Coleman type two burner stove, lanterns, picnic table covers, coolers and giant water jugs.
If you're only going to buy one sleeping pad I'd also go for quality especially if you're planning to backpack. But if it's all about car camping and comfort then bring a blow-up air mattress and luxuriate in the wild outdoors.
Car camping for beginners – essentials for a great experience
A two burner stove like this would be a great choice. You won't want to be confined to one burner! Don't forget to take matches and a lighter.
I'd recommend the MSR 2 pot set (I've had mine for years!!!) along with a frying pan.
Cookware is important. You could bring cutlery from home but you might not want to lose it. This set with a cutting board, spatula, spoon, grater, utensils and more looks ideal.
Don't forget a mug. If it's going to be frosty get one with a lid.
I like having a bowl and a plate but that will be a personal preference. There are lots of collapsible ones out

there

and maybe they're great but I always worry about them collapsing when there is something hot in them. A

simple plate

and bowl is all you need – perhaps different colours for different people.
For a camp chair my personal preference is one with a drink holder like this one. They sure come in a variety of price points but beware – sometimes you get what you pay for.
I have lots of the cheap blue tarps that work well to keep you dry – though you need something to tie them off to – and you better not forget the rope! If you want to stay dry and bug free this Big Agness tarp will do the trick.
You'll probably want a lantern, especially if you roll into a campsite in the dark and have to set up your tent. I had no idea there were so many out there but if I were picking one I'd go for this 5 star Fenix lantern with a powerbank to charge USB devices.
A headlamp is a must for everyone. Consider how you're going to use it and how bright it needs to be. It can literally be a lifesaver out in the wilderness. I like this one by Petzl.
Thermarests or cots come in a huge range of choices. For a cot have a look at this one. For a

thermarest

that I use in the backcountry and car camping check this one out.
You can put together your own first aid kit but be sure to have some of the basics in it. If you don't want the hassle, a version of this depending on how remote you are would be good.
There are coolers and then there are coolers. If you want the best of the best that comes with a price tag to match, get a YETI cooler. It will keep your wine cold for almost a week – no lie. I have one that will last me a lifetime and I love it.
You can fill these

inexpensive water tanks

at home for use at the campsite.
Take a couple of cans of bear spray with you and keep them handy.
Don't forget

bug dope with Deet

if you know they'll be bad. And if you're heading into bad bug country take a bug jacket. This is the one I highly recommend.
A pair of flip flops come in surprisingly handy.
For some fun additions I think these would be great – a S'more maker and an old fashioned popcorn maker.
Buy a couple of clear plastic containers to organize your gear and your food. It will also help to keep critters out.
Backcountry camping for beginners
Backcountry camping is a whole other 'kettle of fish." You'll be hiking, biking or paddling in all likelihood to get into the backcountry so weight can make or break your camping experience.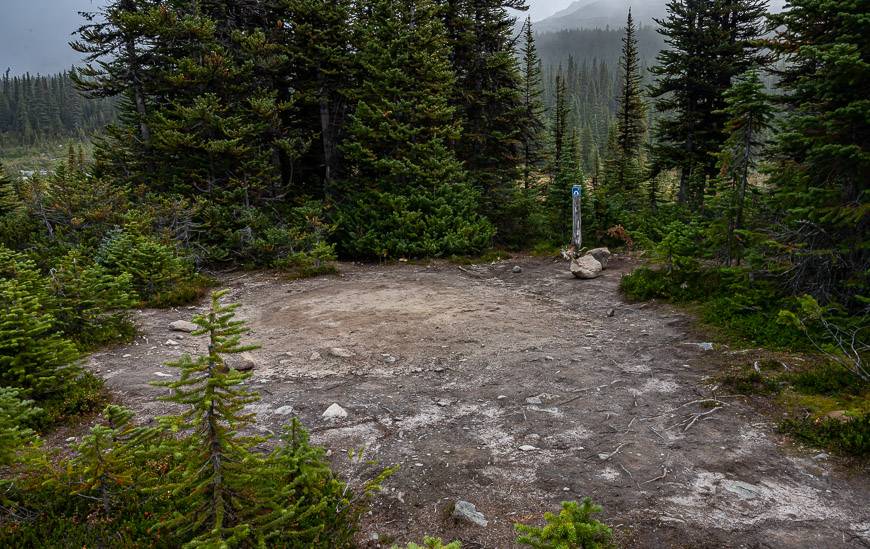 Backpacks for the backcountry
With everything you need in your backpack, you have to consciously pack for safety and enjoyment. To start, buy a backpack that is properly fitted to your frame. The kind of trips you plan to take will dictate how big it needs to be.
For my multi-day hikes I like a 70 L backpack. I'm personally a fan of Osprey but there are loads of good packs on the market. If at all possible try one out or make sure there is a good return policy. Also make sure the bottom of the backpack has been reinforced.
I see some flimsy packs out there that won't stand the test of even a short trip if they have to be dragged on rocks – like we did on the Coastal Trail in Pukaskwa. My friend Ted had to return his pack after getting holes in the bottom of it on the above-mentioned trip. My pack was fine.
Here's a pack I'd recommend. Don't forget a waterproof pack cover – and make sure it's big enough.
Read: The 7 Secrets to a Successful Backpacking Trip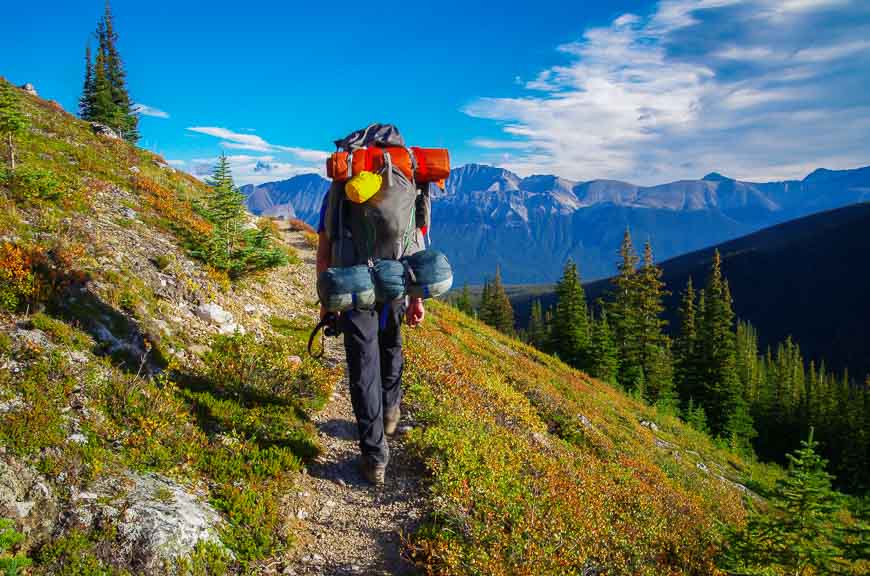 Many of the above mentioned items for car camping need to go with you backcountry camping. But there are some differences.
Tents for the backcountry
Tent weight doesn't matter so much if you're paddling but if you're backpacking or cycling, it's likely to be the heaviest piece of equipment you are carrying. Weight matters a lot in this case but so does comfort especially if you end up with days of rain.
Last year we bought a new tent. We literally put up five tents at MEC, and then crawled in to see what we thought of them. Our choice was the MSR Elixir 3. It went to Patagonia with us and withstood the ferocious wind. It's still not as light as some but it's way more durable. You will have to make that call.
What you need to know about camping stoves
There are some very lightweight stoves on the market now – and if you're simply boiling water they'll do the trick quite nicely.
Titanium stoves like the one pictured below will be lightest on the market. One that weighs just 30 grams from MEC is the Vargo. Don't forget to factor in fuel you'll have to carry though some are now woodburning. I'd suggest carrying some firestarter if that's the case and you're dealing with wet wood.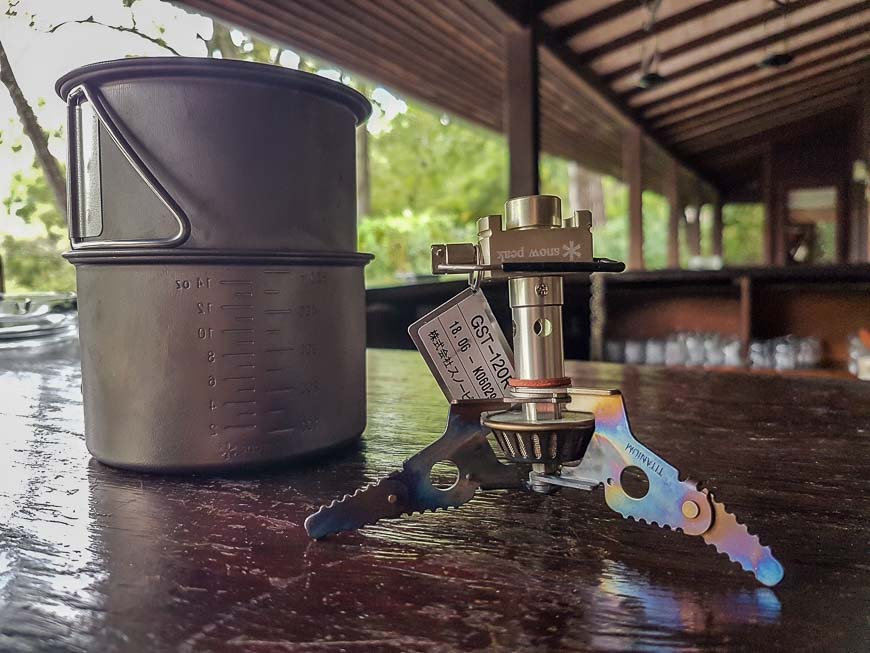 Gear you'll need for backcountry camping
You'll also need a water filter. I particularly like the functionality and weight of the SteriPen.
Don't forget a compass or GPS – and a good old-fashioned paper map.
Keep your cooking gear light – perhaps with the help of a titanium pot set.
When it comes to sleeping bags beware of those that are too bulky. Aim for something warm and lightweight. Use a

compression sack

to make it even smaller.
I really like my Prolite Plus Thermarest.
At some campsites you're going to have to hang all your food. Always take at least a couple of carabiners and one large durable sack for food – waterproof if at all possible.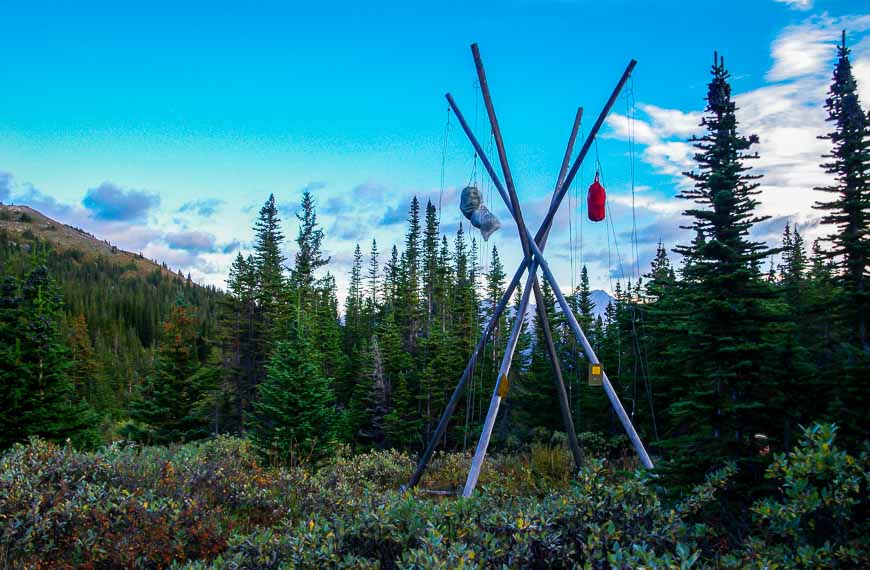 Scoring campsites
Now that you've got all the gear and you're ready to go, you need to find a campsite. It really depends where in the world you're living on how easily you can get one. If it's a national park or a provincial park you're after, I keep a close eye on booking dates and jump when they open. And by jump I mean the minute they're open, I'm on it.
If you're going into remote backcountry – even in Banff or Jasper National Parks, you don't always need a reservation. You just have to follow the Leave No Trace principles. You might want to read How to Shit in the Woods – if you're new to camping.
I would also recommend that you spend time on the internet scouring posts on how to find free campsites. A good example is this post by Offtrack Travel – The Complete Guide to Finding Free Camping in Canada.
I'm fussy about my campsites and prefer privacy or partying with my neighbours. I have learned through experience that the harder the hike or the longer the paddle, the better the change of finding a truly amazing campsite without another soul around.
If you have questions about camping for beginners, shoot me an email and I'll try to answer it.
Most of all have fun camping. I hope it becomes a lifelong love for you and your family. Even in the rain or when it's buggy, I know I am in a far more relaxed state that I ever am at home.
Further reading on places to go camping
Click on the photos to bookmark to your Pinterest boards.