You're in for a treat should you be lucky enough to hike the Sugarloaf Path – an 8.9 km section of the East Coast Trail hike near St. John's Newfoundland. The Sugarloaf Path section starts at the Ocean Sciences Center in Logy Bay – just a 10 to 15 minute drive from downtown St. John's so it's easily accessible by taxi as a one way day trip from the city.
The East Coast Trail, if you've never heard of it, runs for 336 kilometres along the eastern coast of Newfoundland from Cape St. Francis in the north to Cappahayden in the south. Some people hike the whole trail over 10-14 days but many people – especially local people aim to hike the whole trail over the course of a summer or even years by hiking it section by section. I managed to do a couple of sections of the trail over a few days while based in St. John's. The Sugarloaf Path section is considered to be one of the highlights – and with birds, icebergs and views, it certainly was for us.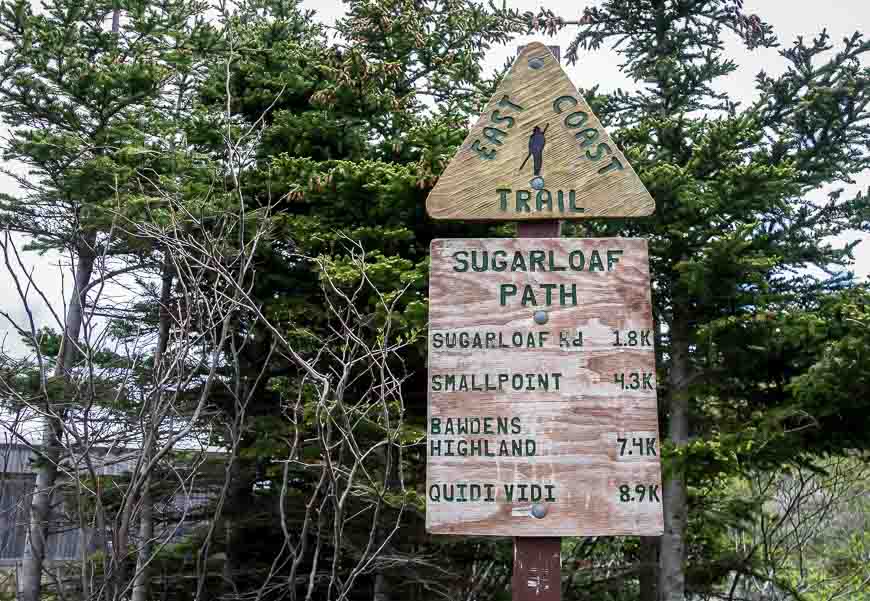 This post includes some affiliate links. If you make a qualifying purchase through one of these links, I will receive a small percentage of the sale at no extra cost to you. Thank you for your support.
The Sugarloaf Section hike
This section of the trail is a standout for coastal scenery from start to finish, and even more so when I was there since there were a couple of icebergs floating just outside of St. John's Harbour.
The trail is rated as difficult by the East Coast Trail Association because of more than 150 m of elevation gain. I would call it a moderate hike based on what I normally do. They suggest allowing 3 – 5 hours to complete the hike which when reading the description seemed excessive.
But it's not.
The path has its fair share of ups and downs so paying attention to your footing is important. And if you have any interest in photography or flora then there are plenty of reasons to stop – and just stare out to sea.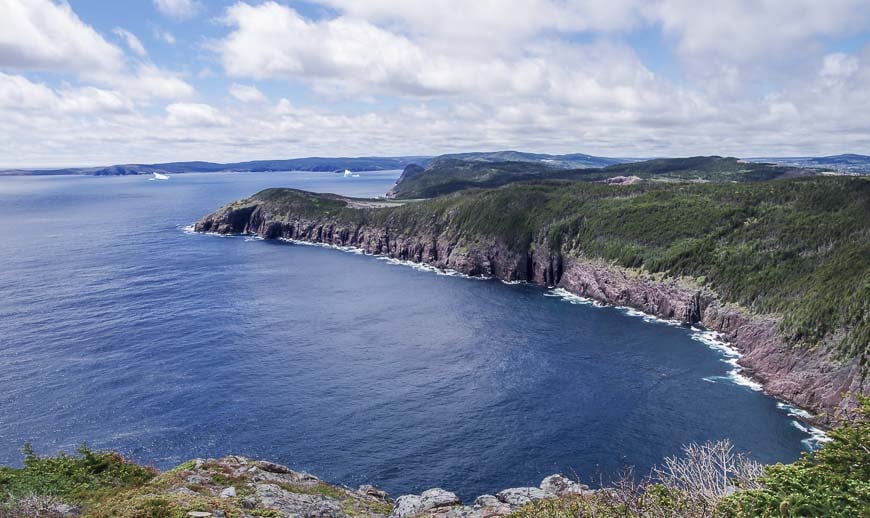 We were in Quidi Vidi Village approximately four hours after starting with a nice long break for lunch. The trail is extremely well marked and the only negative is the fact that you must pass close to the Robin Hood Bay Sanitary Landfill – the city dump. There is no smell but there is a bit of wind blown garbage which volunteers try to clean up regularly.
Returning to St. John's from Quidi Vidi Village
There are several options to return to St. John's. Hitchhike, take Metro bus 15 that operates about every 30 minutes, seven days a week or walk back.
We chose to walk back and I'm so glad we did. It took about an hour and added about four kilometres to the day. Simply walk up Stone Road, accessed from the road to the Quidi Vidi Brewing Company (it won't take you long to figure that out). Look for the sign saying Cuckold Cove Trail and follow it up.
In about 20 minutes you'll arrive at the top of Signal Hill. But before arriving, you'll pass by a massive bald eagle's nest. When we were there two babies could be seen that were about six weeks old.
There's a photographer – Wayne Norman – who has been documenting their lives since hatching. Check him out on Flickr. After admiring the views from the top of Signal Hill we wandered down the road and walked right to our B&B.
It was a perfect day.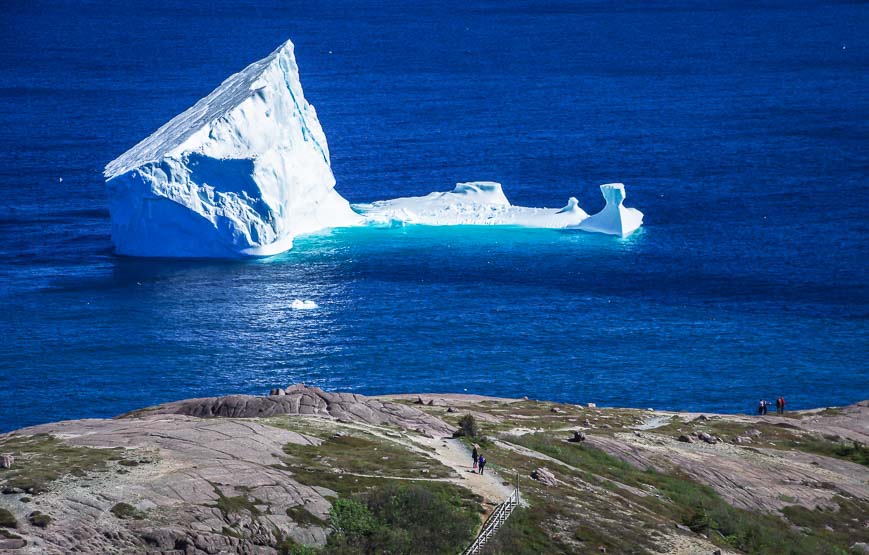 The 5 things that come with me on almost every hike
I like something comfortable to sit on at lunch time. It can be your mitts on a warm spring day but in summer I swear by my almost weightless seat cushion.
The older I get the more I like using hiking poles. Invest in a good pair that are collapsible, preferably made of carbon because of their weightless quality.
I don't pack gaiters on every trip, at some point on most hikes I usually wish I had them. In summer half gaiters are ideal for keeping pebbles and sand out of your shoes
No matter how the day starts I always carry rain gear. And I find a ball cap or brim hat with a chin strap invaluable in the rain or on a hot, in your face sunny day.
I always pack a buff as it's a multi-purpose piece of cloth yet it takes up almost no room.
Where to stay in St. John's
You can expect wonderful hospitality on a stay in Newfoundland. In St. John's choose from chain and boutique hotels along with smaller B&B's and guest houses.
Some suggestions include Balmoral House Bed & Breakfast (I've stayed here and loved the breakfast and the owner was very helpful), the Cabot Boutique Hotel and Gower Manor Historic Bed & Breakfast.
Location map of the Sugarloaf Path
Further reading on Newfoundland
For more information on all the sections of the trail visit their website.
Click on the photo to bookmark to your Pinterest boards.