Through experience I can tell you there are tricks on how to pack your backpack. A backpack that's improperly packed can throw you off balance and make the whole experience far more uncomfortable than it needs to be.
Learn how to pack a backpack from a pro who has spent summers hiking in the bush for decades – and has learned how to pare down and make the most use of what little space there is.
Getting started
Before you even get started collect everything you want to take with you including all the food and snacks for the trip. Have a good look at any clothes you've included.
Get rid of anything you are questioning – and keep only the clothes that will allow you to dress in layers. And remember, cotton kills so plan to take wicking, quick dry clothing.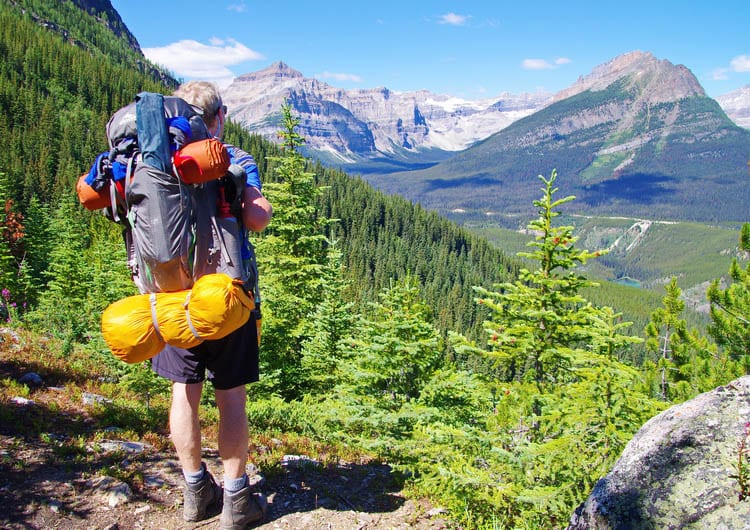 How to pack a backpack – where do you start?
I always start by putting my sleeping bag down at the very bottom of the pack. I wrap it in a garbage bag so I never have a wet bag. Next, throw in all the heavy items.
You want the weight to be low and centered, but biased towards your back. That would include food and camping gear. There are times I pack my tent outside my pack. When I do I still work to keep it at the bottom on the outside.
Ideally you won't want to use any of the items at the bottom of your pack during the day so keep your snacks, lunch and any clothing you might need near the top of the pack.
Where do you carry fuel?
I like a backpack that comes with two water bottle holders on the outside. One I use for fuel. If you can't pack the fuel on the outside, then put it down near the bottom of the pack where it will cause the least damage in case of a leak.
Where should you pack your survival items?
You want anything you might need in an emergency to be close at hand. You need to know exactly where you've put your first aid kit, headlamp and Swiss Army knife as examples.
And you want to know that all is in working order too.
One time when a group of us were backcountry skiing to a hut in the Colorado mountains, we were late, the sun had set and a blizzard had started. My headlamp was next to useless as the batteries were almost dead – but changing them with cold hands in adverse conditions was not an easy thing to do. Others were having problems just finding their headlamps in the dark. Learn from my mistake.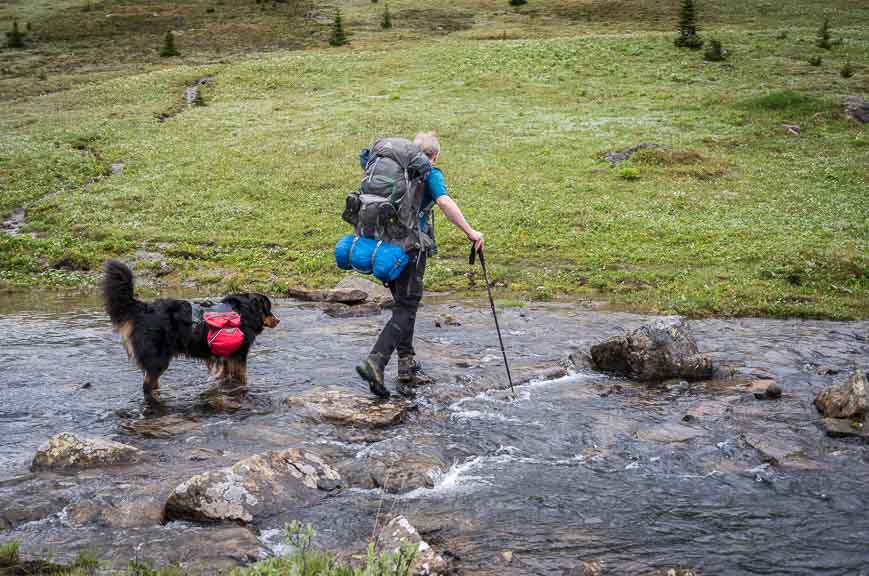 Packing your clothes
After you've pared down your clothes to the essentials, pack them by rolling not folding. Again, I put all my clothes in a waterproof, compression sack, so there are no surprises at night. For outdoor gear like fleeces and raincoats that you tend to take on and off a lot, keep them in an easily accessible pocket.
More tips for how to pack a backpack
Use carabiners to attach sandals or crocs to the outside of your pack.
Try to pack your sleeping pad inside your bag. It can take up a lot of room so sometimes that's a challenge. Otherwise I tend to put it at the top of my pack and cinch it down with the straps from the top lid. I have also gone to a sleeping pad that folds up a lot smaller.
Pack keys, money and ID into a zippered part of the backpack you don't need to access during the trip.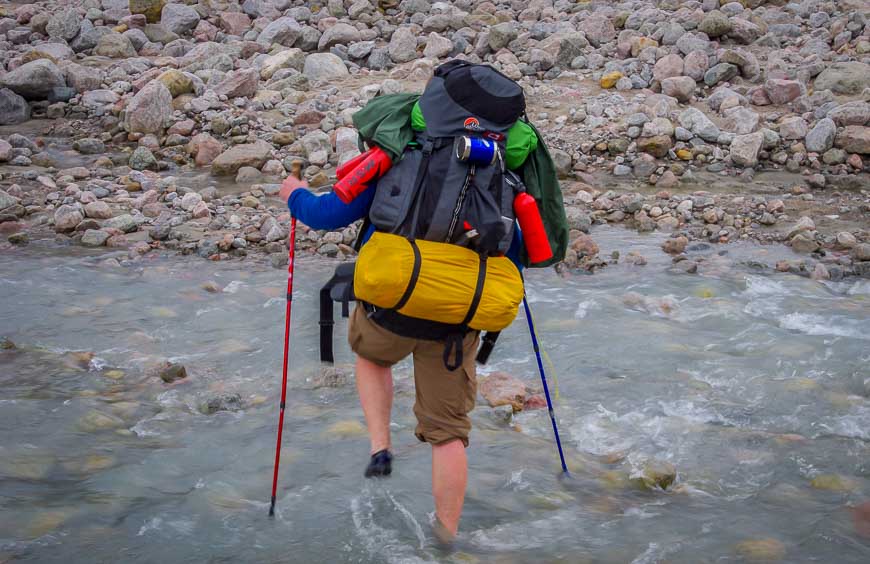 Keep up your fitness level before you go by working out. You'll have a much better time if every muscle isn't screaming at you.
If you're on a trail that you know has water don't carry more than a litre of water at a time. Purify anything else you need as you go.
Keep bear spray handy – preferably attached on the hip belt so it's super fast to access.
If your pack has a top lid, stash things you use regularly like energy bars, sunscreen, sunglasses and blister treatment.
Keep the amount of gear lashed to the outside of your pack to a minimum. That will prevent it from getting snagged on trees or worse falling off. Swinging gear is bad for stability too.
If you're carrying poles make sure the tips are pointing down.
If you plan to use an ice axe, buy a backpack that has loops made for that purpose as it makes it much easier to attach.
Bring a few straps you can cinch tight should the need arise.
Further reading on some fantastic multi-day backpacking trips
Click on the photo to bookmark to your Pinterest boards.