I'm one of the lucky ones. Over the past few years I have explored some of the most scenic parts of Canada – often with a backpack. I have by no means done all the best backpacking trips in Canada but I can tell you that none of these will disappoint. Most will make you very happy to be alive – though that may be at the end of the day when you've finally dropped your backpack.
Described are 10 of the most scenic backpacking trips in Canada you can do, all tested by yours truly.
Chilkoot Trail, British Columbia, Yukon Territory and Alaska
Historically important, the Chilkoot Trail is the Gold Rush trail from the late 1800's. As you hike from tidewater in Dyea, Alaska to the US/Canada border, you will pass many relics left over from the gold rush days. Although the trail is short – just 53 km one way – it's challenging.
But it's also picturesque and the scenery over the short distance is diverse so I'd highly recommend it if you're after one of the top backpacking trips in Canada. Book early to get the campsites you want when you want them – and be prepared for snow at the pass. Don't forget your passport.
This post includes some affiliate links. If you make a qualifying purchase through one of these links, I will receive a small percentage of the sale at no extra cost to you. Thank you very much for your support.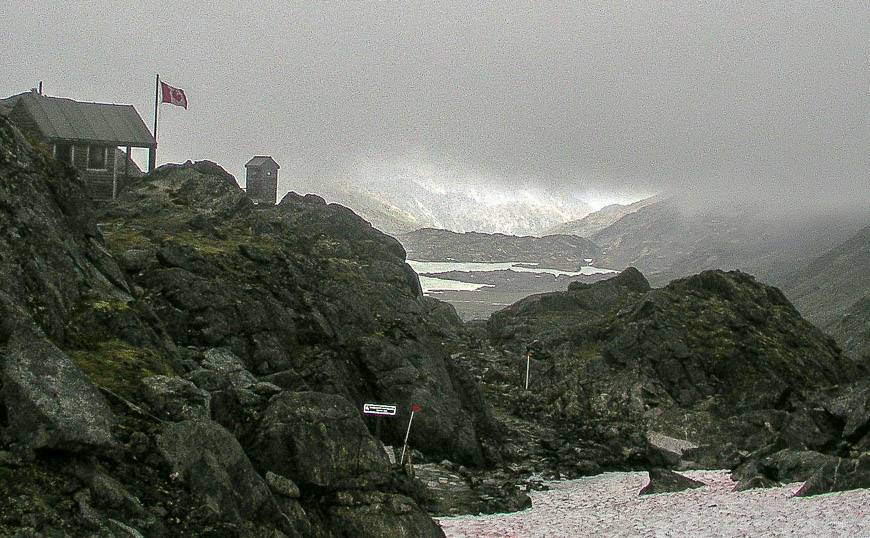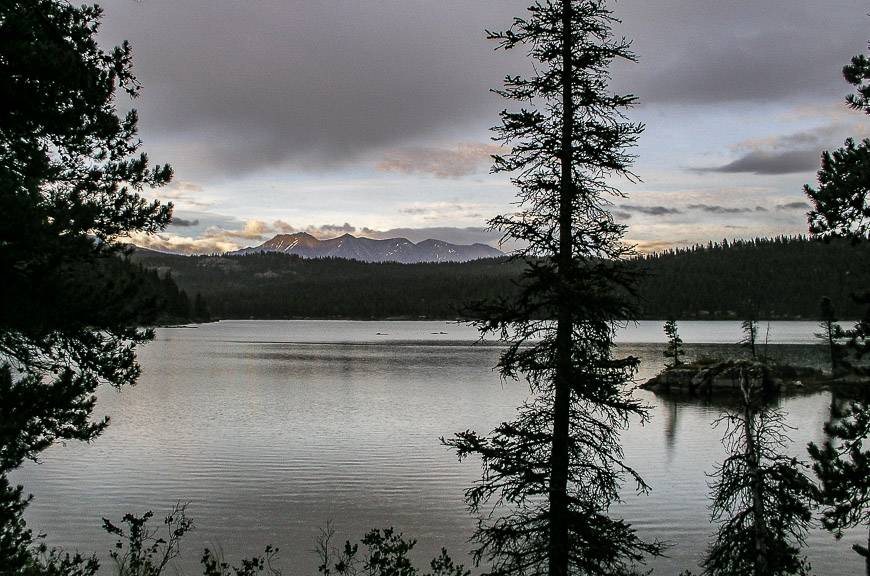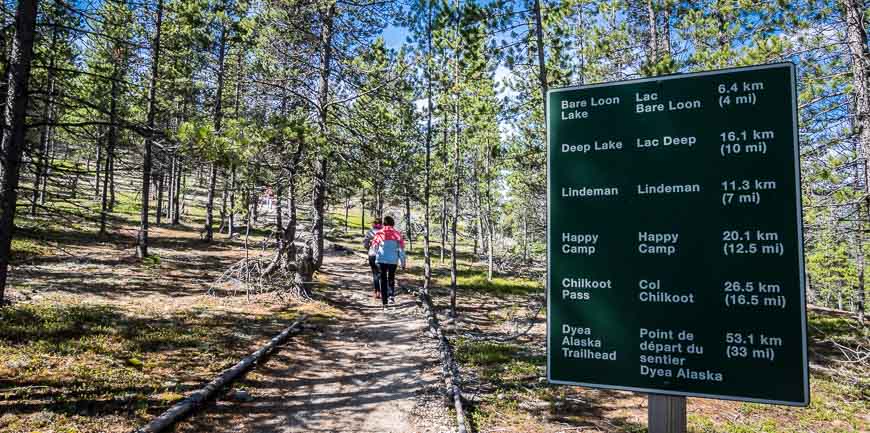 Grizzly Lake, Tombstone Mountains, Yukon Territory – one of my all time favourite backpacking trips in Canada
One of my all-time favourite backpacking trips in Canada – the hike to Grizzly Lake (and onto Divide Lake and Talus Lake) is best done in late August if you want to see the fall colours at their peak.
Spectacular lakes, rugged mountains and scenic vistas await you almost every step of the way. The weather is highly changeable so you must pack for all seasons.
Allow a minimum of two days; three to four days is preferable. At the Tombstone Territorial Parks office, you can pick up bear canisters for your food as well as bear spray.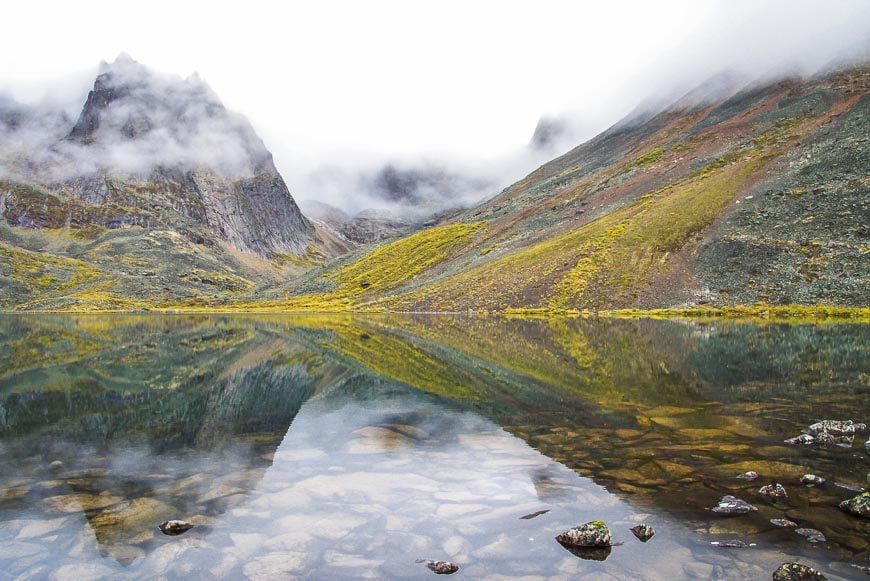 Akshayuk Pass, Auyuittuq National Park, Baffin Island, Nunavut – one of the hardest to get to backpacking trips in Canada
If you're looking for one tough adventure, then the Akshayuk Pass backpacking trip for you. Although daily distances are reasonable, and elevation gain is minimal, it's likely your pack will be very heavy and that's what makes this trip so hard.
There is a reward – a desolate yet powerful landscape of mountains, fast flowing rivers and glaciers where few have trod. Wildflower displays can be stunning but don't expect much in the way of wildlife. Along the route you pass Mt. Thor – boasting a massive cliff face – the largest in the world rising a kilometre above the valley floor.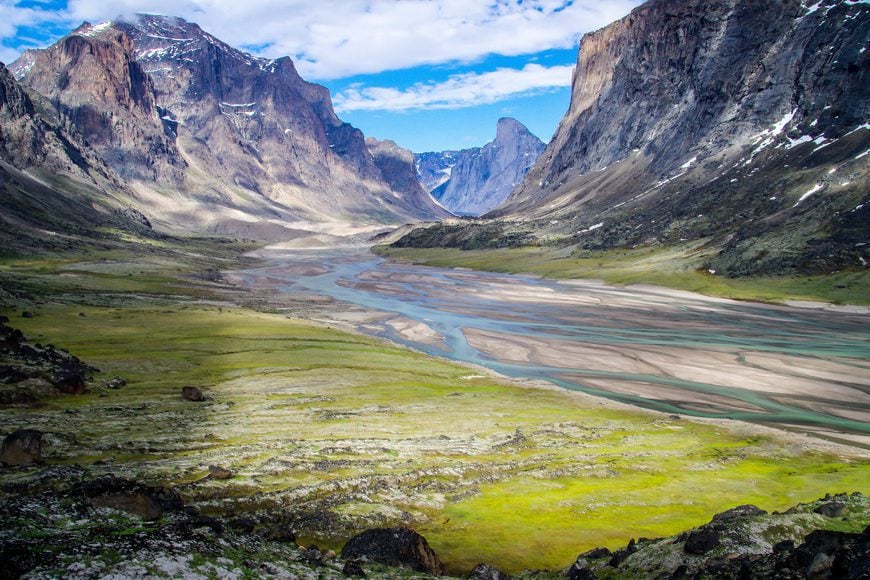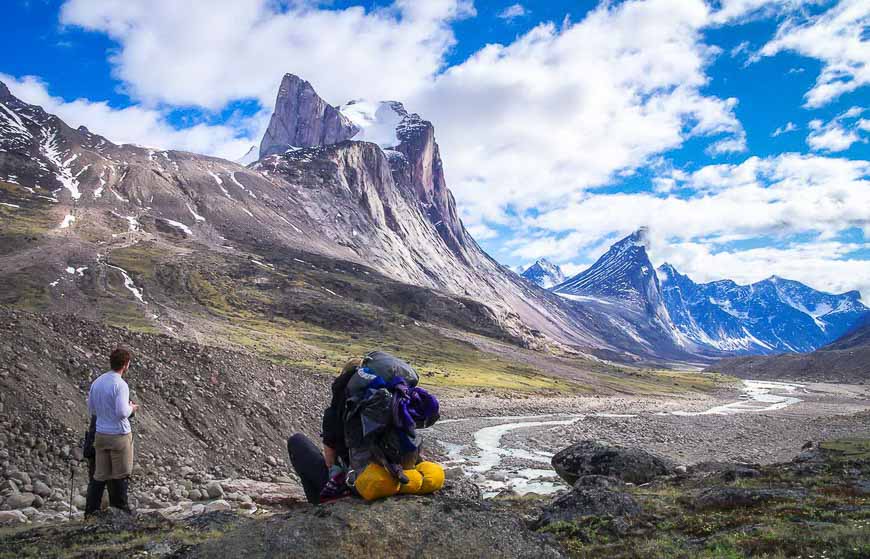 West Coast Trail, British Columbia – one of the most popular backpacking trips in Canada
Ever popular, the 75 km West Coast Trail is a physically demanding 6 – 8 day hike. Although the trails through the rainforest are not always beautiful, the campsites every night make up for it.
This is a hike that takes some planning as you can do it in either direction; there are pros and cons for starting in Port Renfrew or Bamfield.
Some of the highlights along the trail – apart from the beaches include Hole in the Rock, Pachena Lighthouse, fresh caught crab for lunch at Nitinat Narrows (bring cash to take advantage of this) and a tremendous sense of accomplishment upon completion.
Read: A Guide to Hiking the West Coast Trail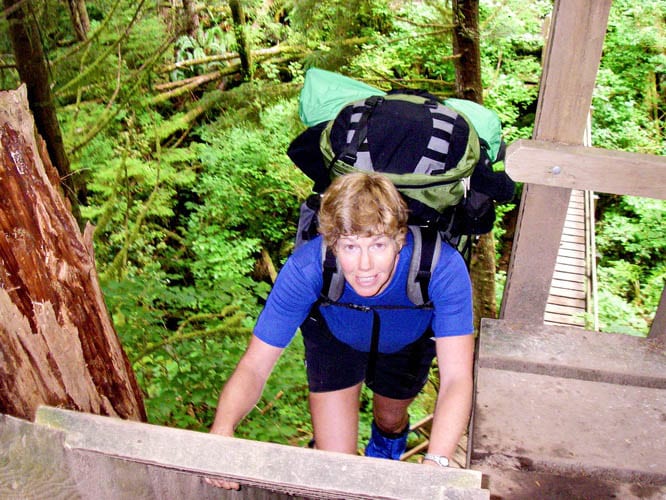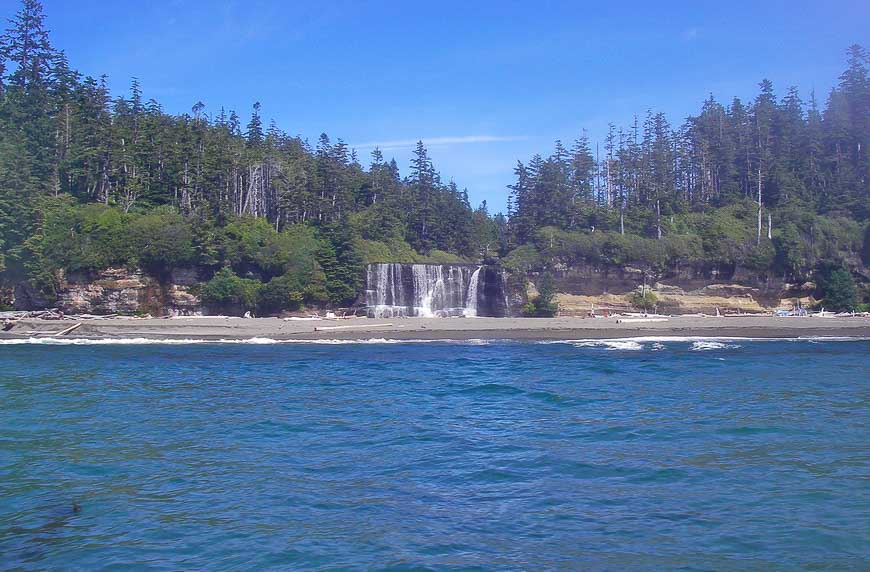 Lake Magog, Mount Assiniboine Provincial Park – one of the must-do backpacking trips in Canada
Some of the best mountain scenery in Canada can be found in Mount Assiniboine Provincial Park. Unfortunately, it's a haul to get there unless you fly in by helicopter.
The prettiest way to access the area is via Sunshine Meadows though most people hike in via the Mt. Shark trailhead. Once at Lake Magog, there are many days of sublime hiking.
Don't miss a hike to Wonder Pass or the Nublet. If you don't want to camp you can book a stay in the Naiset Huts or if you have deeper pockets, you can stay at Assiniboine Lodge.
Read: Hiking the Nublet in Mount Assiniboine Provincial Park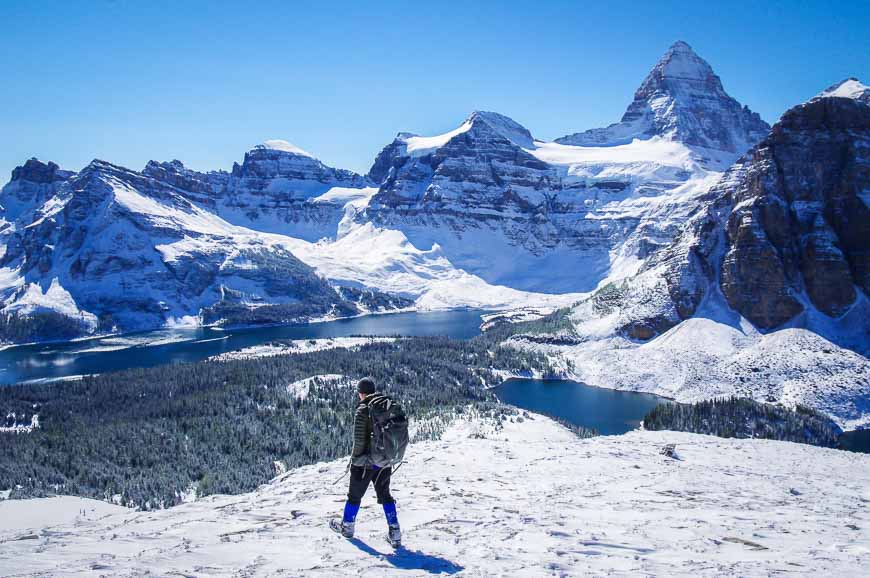 Skyline Trail, Jasper National Park, Alberta – one of the top backpacking trips in Canada
If you're planning a trip to Jasper National Park this summer, then add the Skyline Trail, a 2 to 4 day hike to your "must do" list. Hike above treeline for almost two thirds of the length of the trail and enjoy one exceptional mountain vista after another.
The elevation gain is civilized too – just 1,205 m over the three days we took to do it. And except for the last few kilometres on the fire road, the trail is beautiful, even in the trees. For people who HATE backpacking, there is a solution on this hike.
Stay at Shovel Pass Lodge halfway along and let them do the cooking. Again, go prepared for whatever Mother Nature feels like dishing out.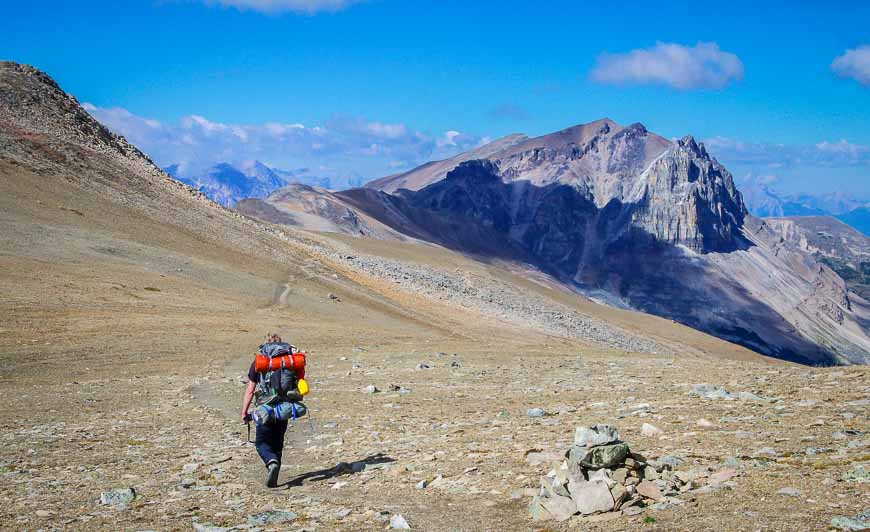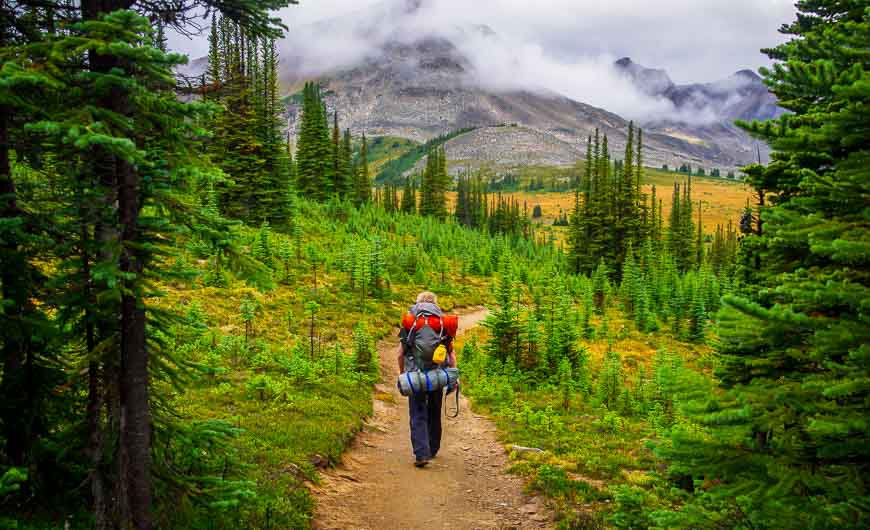 Coastal Trail, Pukaskwa National Park, Ontario – one of the toughest backpacking trips in Canada
Don't let the fact that the trailhead is a 12 hour drive from Toronto or a five hour drive from Thunder Bay deter you. The Coastal Trail in Pukaskwa National Park is a fantastic 5 – 6 day hike along the shores of Lake Superior with beautiful beach campsites every night.
Tough, diverse and ridiculously buggy in summer (go in September) the trail is world-class and offers beauty every step of the way.
Start with a boat ride to the far end of the trail and work your way back to civilization. Bring your dog. And don't forget well broken in boots and hiking poles.
Read: Hiking the Coastal Trail in Pukaskwa – Day 4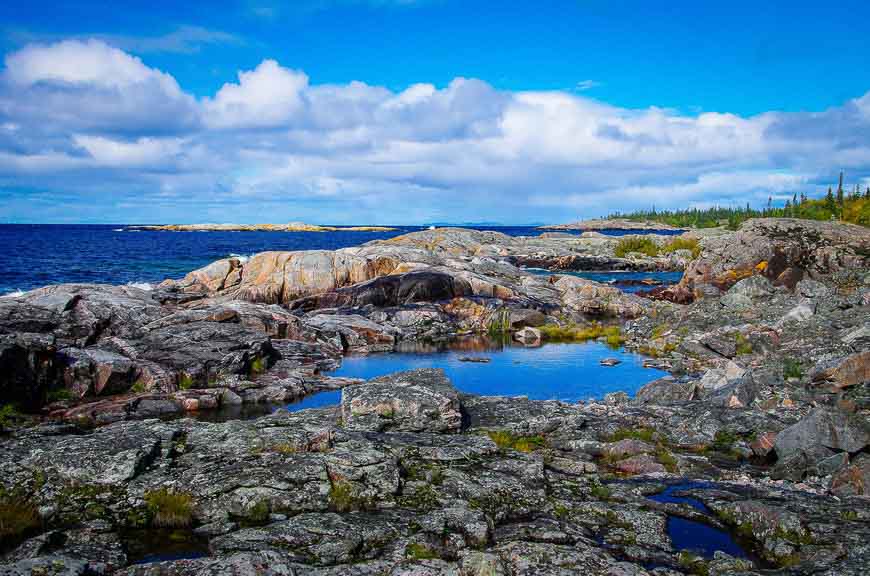 Coastal Trail, Cape Chignecto Provincial Park, Nova Scotia
Another physically demanding trail, the Cape Chignecto Coastal Trail dishes up spectacular Bay of Fundy vistas and a fog forest – the greenest forest I've seen in my life. Most people take three days to do it as a loop hike.
If you hate tenting (and bugs), there is the option to book a wilderness cabin that sleeps 4 – 6 people. The trail from Eatonville back to the Visitor Centre is a little overgrown in places – though maybe it's been cleaned up since I did the hike.
In June when I did it, I saw no one for the first 2.5 days. Yet, this is a gem of a hike and deserves the time.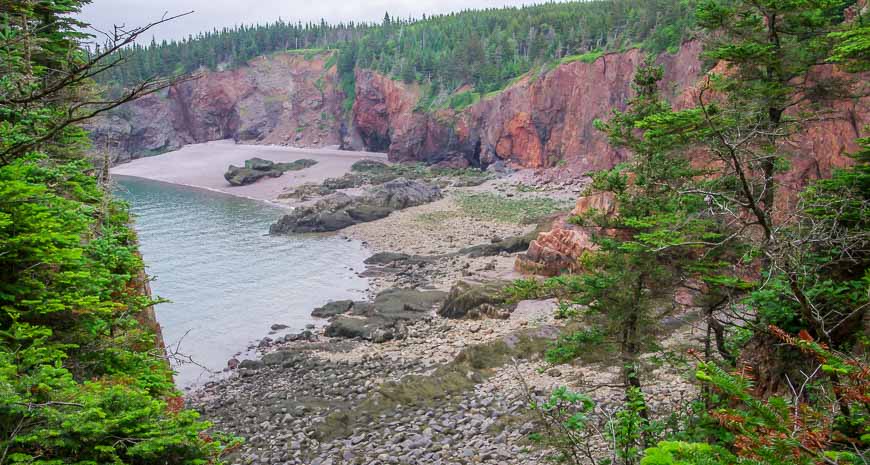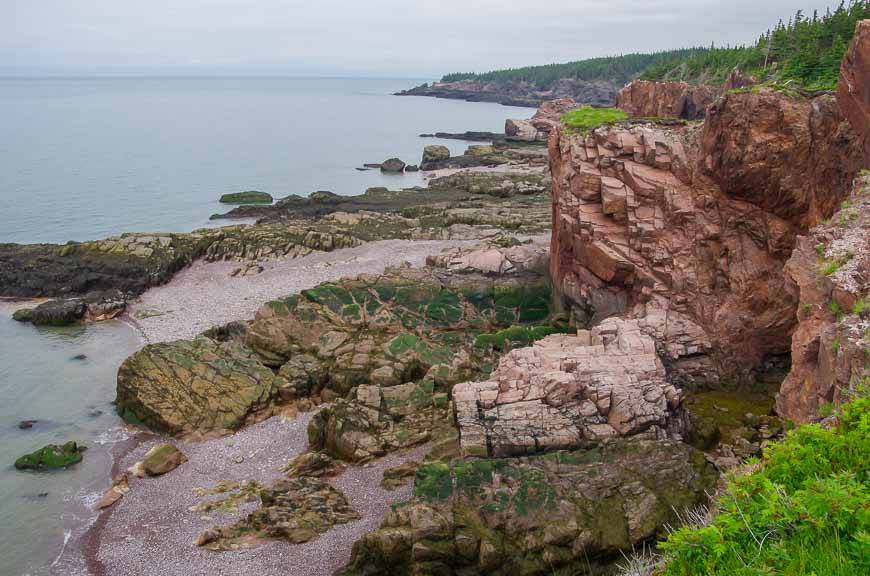 Long Range Traverse, Gros Morne National Park – one of the backpacking trips in Canada the navigationally challenged should not do
Before you even set foot on the Long Range Traverse you must pass a navigation test given by the national park people. I think they must have got tired looking for hikers. There is no marked trail so you do have to know how to use a map and compass. A GPS helps – but shouldn't be relied upon.
The trail which can take you anywhere from 2 – 5 days to do is truly one of a kind. Expect to see awe-inspiring views of fjords, rock covered plateaus, numerous small lakes and creeks, wildflowers on masse, caribou, moose and even black bears. It can be buggy so take headnets and bug jackets – or go later in the season.
Read: Backpacking the Long Range Traverse in Gros Morne NP: Day 1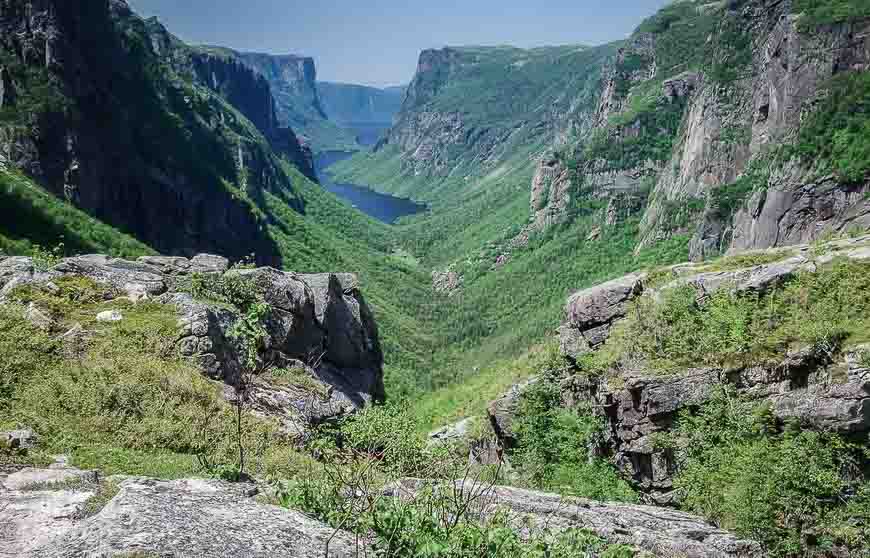 Elk Lakes – Petain Basin backpack in British Columbia
The backpack into Elk Lakes and the Petain Basin can be done easily and quickly from a logging road from Sparwood on the British Columbia side or via about a three to four hour hike from Peter Lougheed Provincial Park in Alberta. The rewards are sublime camping at Lower Elk Lake, and beautiful hiking by Upper Elk Lake to the Petain Falls. The scenery is out of this world making it one of my favourite backpacking trips in Canada.
From the falls you can continue steeply to reach the Petain Basin – a wonderful world empty of people but full of glaciers and mountain peaks. You can camp here too, so you can really explore the area but it does require schlepping a pack up the steep trail.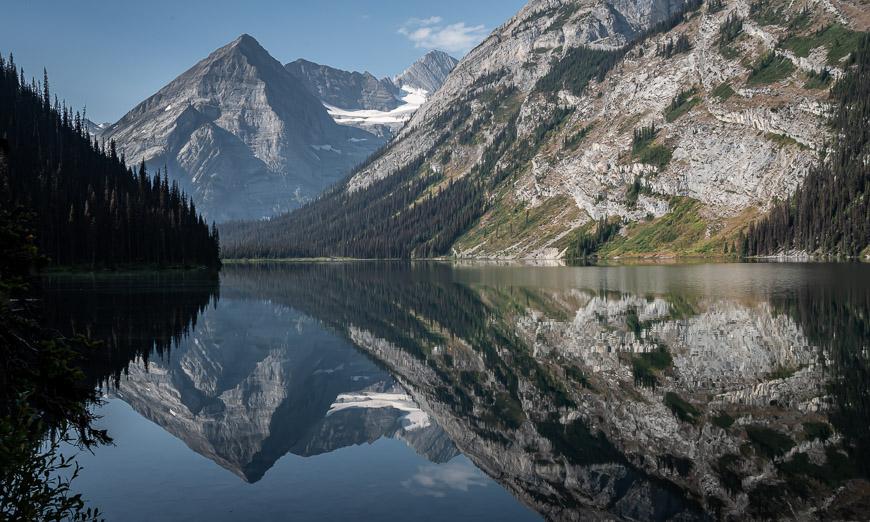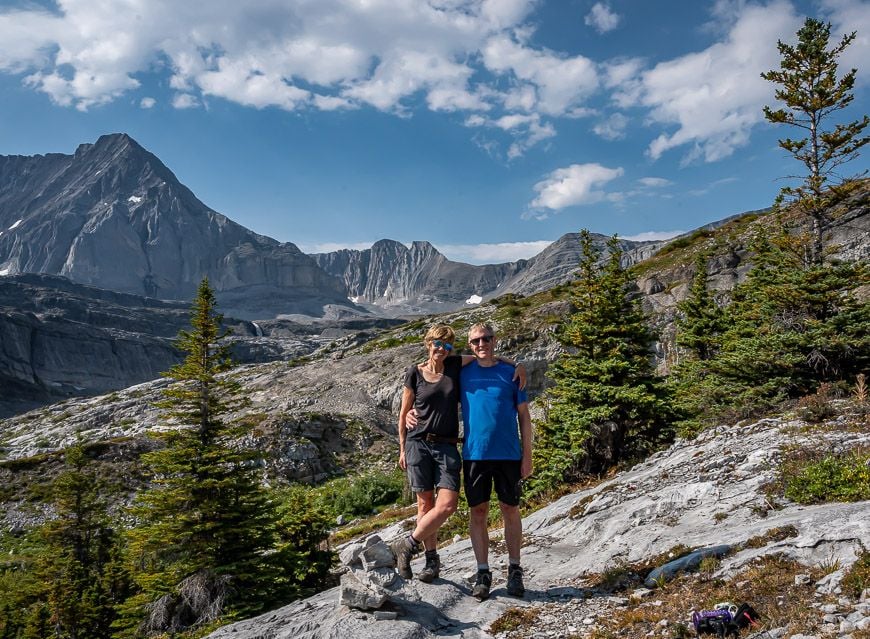 Basics to take on any one of these backpacking trips in Canada
Always pack the 10 hiking essentials and a can of bear spray that is accessible.
A Garmin InReach Mini 2 could be a lifesaver – especially on the more remote backpacking trips in Canada.
A pair of hiking poles – or at least one that is collapsible can come in very handy, especially on steep terrain or if you ever hurt yourself.
Compression sacks for your bulky items are hugely helpful. I always use them for my sleeping bag now.
Compeed for blisters – way better for fast healing than anything else I've used.
If you have a gear failure on the trail, these gear patches can save the day.
Location map of the 10 scenic backpacking trips in Canada
Click on the photo to bookmark to your Pinterest boards.