John and I spent four nights with Heidy and Daniel, the owners of Atnarko Lodge on gorgeous Charlotte Lake in the Chilcotin region of BC. Our stay was part of a two week holiday I'd planned to explore a region of British Columbia I knew nothing about. Atnarko Lodge sits at the end of a quiet bay on Charlotte Lake on the Chilcotin Plateau, 290 kilometres west of Williams Lake. Basically, you're in the middle of nowhere.
Where is Atnarko Lodge?
The lodge itself is 20 km in from Highway 20 via dirt roads – with the nearest towns being Nimpo Lake and Anahim Lake, 45 minutes and an hour away respectively.
Early in the trip planning process I'd spoken with Steve, the fellow who runs the fabulous Juniper Trails B&B in Williams Lake, about where to stay in this area.
He gave Heidy and Daniel a big thumbs up and told me to check them out. So I did. And their location on Charlotte Lake was enough to entice me to book for four nights – though I didn't know what we'd do out in the middle of nowhere – more on that later.
The drive into the retreat takes a solid half hour – the way we drive but maybe only twenty minutes if you can drive like Heidy when she's behind the wheel of their Swiss made, 50 year old army vehicle.
When you arrive at Atnarko Lodge, Heidy and Daniel instantly appear and give you a great big welcome and a tour of your log cabin.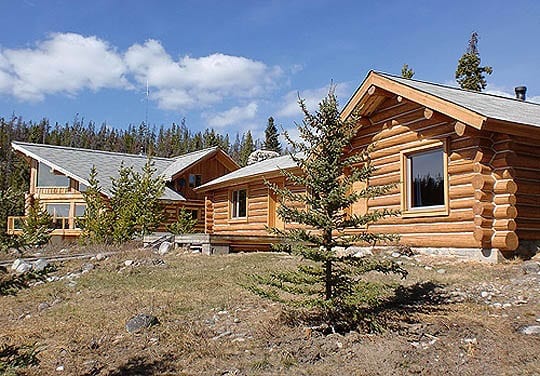 Our room at Atnarko Lodge
You have a choice of three units. We picked one without kitchen facilities and left the cooking to Heidy – a pink job as she calls it.
Our room was simple – no phones or TV, though there was free WiFi. Two twin beds separated by a nightstand are arranged with a view out to Charlotte Lake. There's a table and four chairs, a big stone fireplace and all the free wood you can use plus a private bathroom with a shower. The room is SPOTLESS too!
Out in front of the cabin is a deck – though it's one that's meant to be shared with other guests.
Bonus – a wood-fired hot tub
There's also a wood-fired hot tub at Atnarko Lodge – a design of Daniels. It's made of cedar so it smells fantastic. He heats it up in about four hours with wood from felled pine beetle infested trees. The water is changed daily so no chemicals are used. It's a lovely way to relax, and the view is pretty darned good too.
What about the food?
Heidy offers three meals a day at extremely reasonable prices. It's home cooking – nothing too fancy but always delicious. It's served in the main room of their home with a fabulous view of the lake.
Heidy and Daniel may or may not sit down with you for a meal depending on what they've got going on. Both John and I found their company to be congenial and fun.
Breakfast is Swiss style so there's freshly baked bread most mornings from a sourdough type starter that Heidy feeds regularly, jams, assorted cheeses, fruit and cold cereals. Juice, coffee and tea are offered too – all for only $7.50 per person. And you get to listen to Swiss radio – no CBC here!
If you want a lunch Heidy will pack you a generous sized one – again for $7.50 per person. In it you'll get a sandwich, fruit, GORP, a bar and perhaps a drink.
Dinner varies greatly. Heidy definitely plans meals around your dislikes and allergies. We had chicken and rice one night, a Thai noodle dish with prawns on another, a traditional pork dish served with pasta and good old spaghetti. Salad is served every night as is dessert.
One night Heidy presented us with an amazing Swiss dessert that looked like a soufflé but wasn't, served with a side of crème Anglais. I was very impressed.
What can you do at the end of the road in the middle of nowhere?
There's actually a lot to do at Atnarko Lodge or nothing at all. It just depends how you feel. Another couple staying at the retreat didn't leave the place for four days. They watched the birds, photographed the wildlife and read. So those are possibilities.
On a sunny day you can go in for a dip or a swim in the lake depending on how hardy you are.
We availed ourselves of their kayaks after dinner one night and went out for a paddle. You could make a day of it though you need to keep an eye on the wind.
If you're into fishing then bring your own boat and launch from the dock or rent their boat. They sell the fishing licenses and you can expect to catch a lot of rainbow trout.
Daniel loves his ATV and is happy to take you on a tour – for a fee of course. They tell me the Europeans really like this as off-roading with an ATV is illegal in Switzerland.
Hiking is also a possibility. In fact for the better part of one day Heidy played tour guide and took us on a beautiful hike to the Kappan Lookout.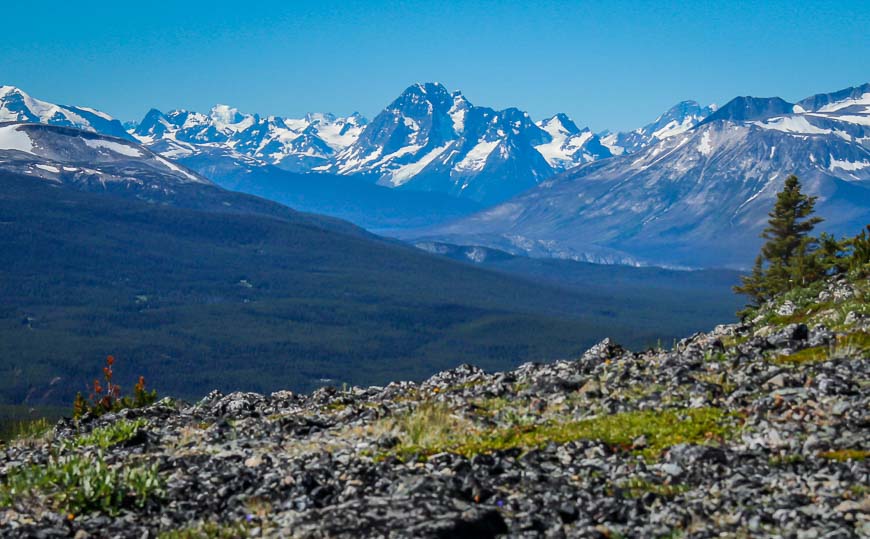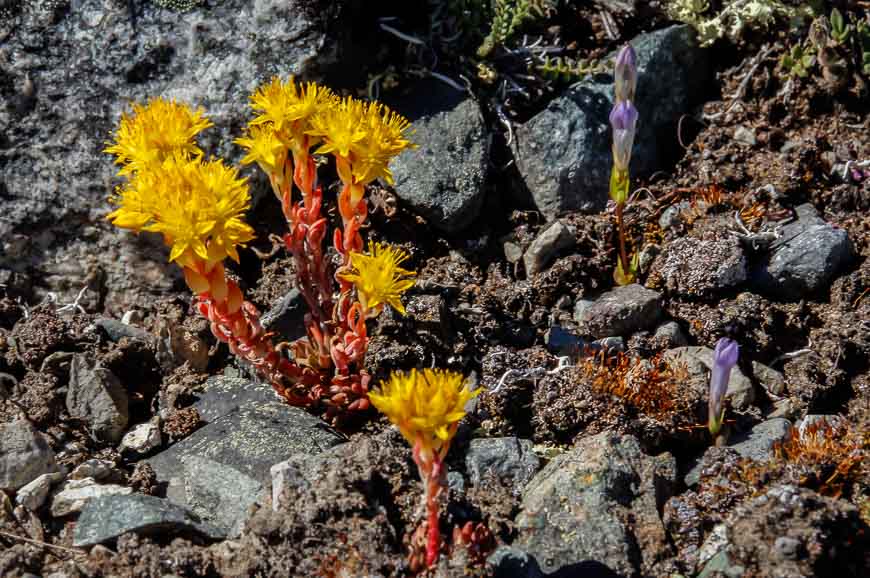 On another day we drove to the Rainbow Range trailhead (granted it was a bit of a drive) and did one of the best one day hikes of our lives.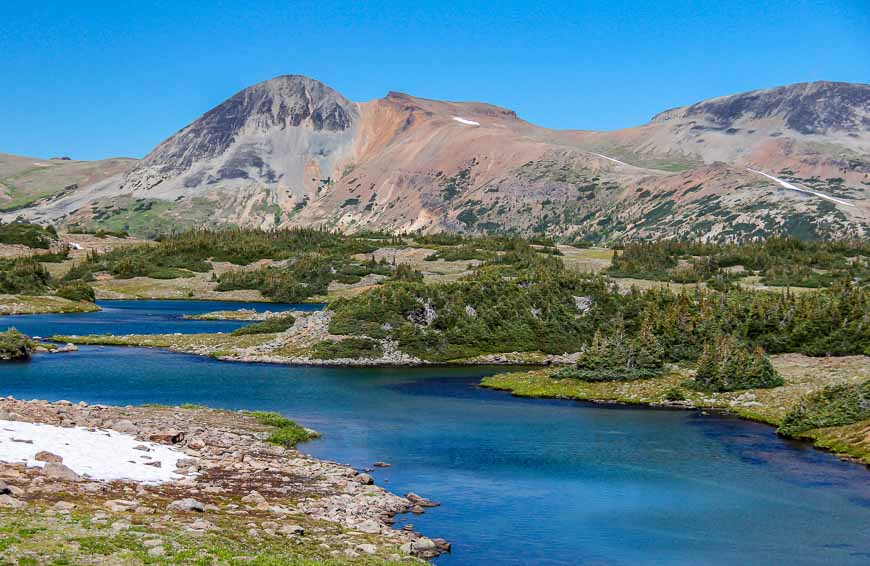 You could have a float-plane show up at the beach and take a of the area including Hunlen Falls – something I highly recommend doing. It's not cheap but it's definitely worth it.
And if you want a massage look no further than Heidy. She is certified and has a fully decked out massage therapy room in the main lodge. I should have booked a foot massage!
I should also mention the wildlife. Although we didn't see any bears they do have them around. The same goes for moose. We did see foxes – two different types and deer which was definitely a bonus.
The only item I would have loved in our room is a mini fridge – and more so that we wouldn't have to bother Heidy or Daniel as they were happy to put our items in their fridge. However they are completely off the grid here and run the whole show via solar power. So I understand that there is only so much energy available for electrical appliances.
Would I stay here again? You bet.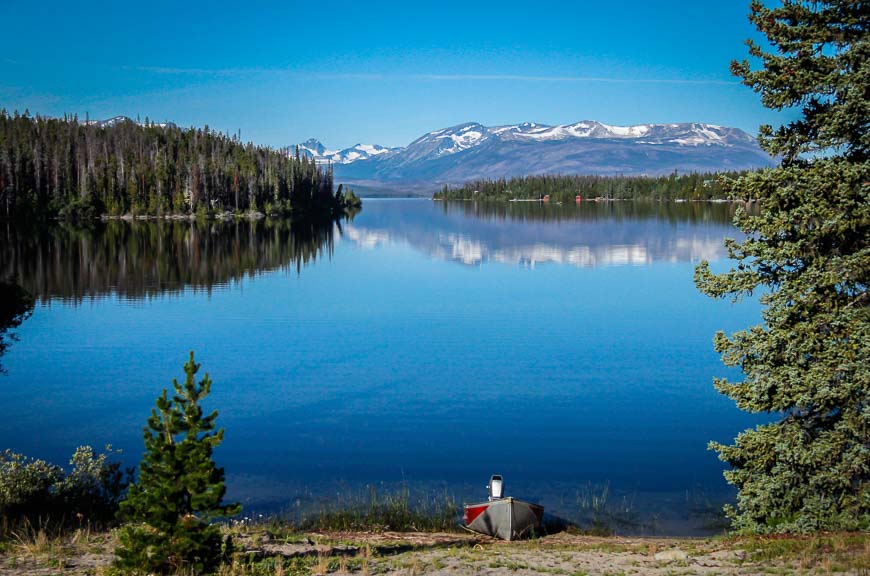 I can't say enough good things about the hospitality afforded us over our visit. Both Heidy and Daniel went out of their way to make our stay a memorable one. But Atnarko Retreat is not the Ritz. It's a place to go and unwind. To explore. To reconnect. And I suspect you'll leave more relaxed than when you arrived.
To learn more about Atnarko Lodge visit the website.
Atnarko Lodge location map
More ideas of things to do in British Columbia
Click on the photo to bookmark to your Pinterest boards.