Alberta's Cowboy Trail is a journey through big sky country into the heart of the Old West. It's a 735-km route that starts in Mayerthorpe, west of Edmonton, and winds south along Highway 22 through Drayton Valley, Rocky Mountain House, Sundre and Cochrane, through ranching country along the eastern slopes of the Canadian Rockies, to Cardston in the province's deep south.
"Going on the Cowboy Trail is really an opportunity to immerse yourself in that western culture and explore some cool little towns along the way," says Travel Alberta vice president of industry development, Shelley Grollmuss. "It's an absolutely beautiful drive, pretty much year round."
Catch a rodeo at a town on the Cowboy Trail in Alberta
Depending on when you're traveling, you might be able to catch a rodeo as you follow the Cowboy Trail. Check out the schedule at Pro Rodeo Canada.
Stop in Cochrane
The town of Cochrane is "a great place to stop along the route," Grollmuss says. Cochrane boasts unique stores, live music on weekends at Legacy Guitar and Coffee House, and a diversity of good restaurants – from cowboy to Cajun, and from fine East Indian, to sushi, vegetarian and vegan Thai, and more.
If you're looking to indulge your sweet tooth, there's the ever popular MacKay's Cochrane Ice Cream.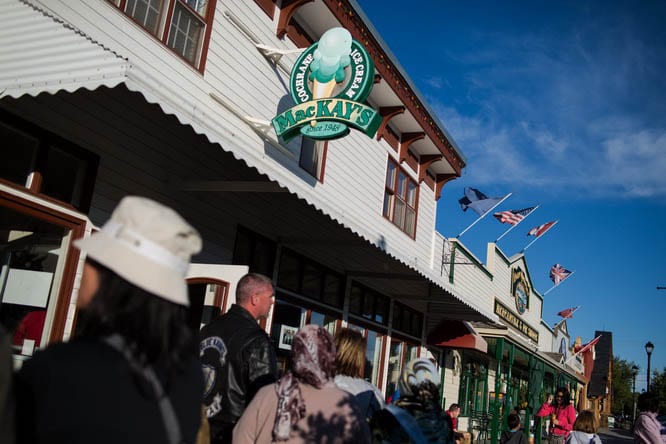 Ann and Sandy Cross Conservation Area
Heading south, for some fresh air and a chance to stretch your legs, just southwest of Calgary off Highway 22X is the Ann & Sandy Cross Conservation Area (ASCCA), a 4,800-acre wildlife preserve and day use natural area. You can read up on the hiking guidelines and book your hike visit here.
As of January 1, 2020 there is a $10 parking fee per car.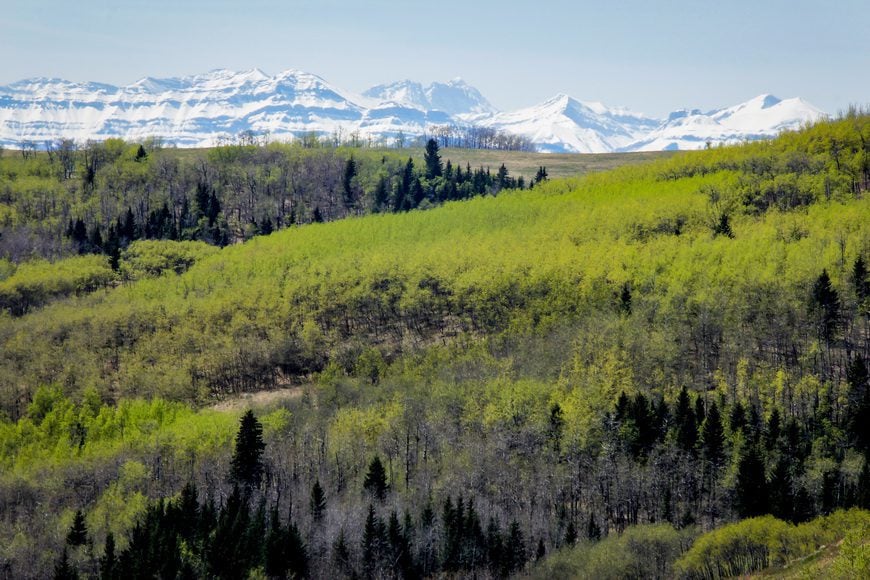 Towns to visit on the Cowboy Trail
The southern portion of the Cowboy Trail leads you into rolling hills and meadowlands. Nearby towns include Bragg Creek, Black Diamond, Okotoks, Turner Valley and Longview, where you'll discover everything from art galleries, to one-of-a-kind shops.
"This part of the province has inspired many artists," Grollmuss notes.
Southwest of Calgary, one of the area's hidden gems is the Leighton Art Centre, an 80-acre property that includes an art gallery and museum, south of Highway 22X and east of Highway 22.
The former home of Alberta artists A.C. Leighton and Barbara Leighton, the Leighton Centre is stunningly located, on a hilltop looking out over the foothills and front ranges of the Rocky Mountains. Admission is by donation.
Things to do along the Cowboy Trail in Alberta
Just east of Okotoks, you can pick Saskatoon berries at the Saskatoon Farm, from about mid-July through mid-August. Check the website to make sure the berries are ripe when you arrive.
If you're feeling peckish, you can stop for western grub and a slice of Saskatoon pie at the Saskatoon Farm's Giddyup Café, open 9 a.m. – 5 p.m. during the summer, 9 a.m. – 4 p.m. during the winter.
Also near Okotoks, you can learn about honey and bees, and find out how mead is made, at Chinook Honey.
In Black Diamond, it's a trip back to '50s at Marv's Classic Soda Shop where you'll find ice cream, homemade burgers and fries, and a whole lot of nostalgia. Next door is the Black Diamond Bakery, which offers an incredible variety of breads and buns, fine Danish baking, pastries and much more.
Located along the Cowboy Trail one hour south of Calgary is the Bar U Ranch, the only national historic site that commemorates the history of ranching in Canada. Established in 1882, the Bar U Ranch features 35 buildings showcasing ranching history. Explore the ranch, watch blacksmiths and saddle makers at work, and take a wagon ride. "It really is a living historical site," Grollmuss says.
These are just some of the highlights that await you on the Cowboy Trail, which offers something for everyone.
Photos of the Cowboy Highway
The Cowboy Highway is a treat to drive – not only because it's scenic, but the roads are much quieter than Highway 2.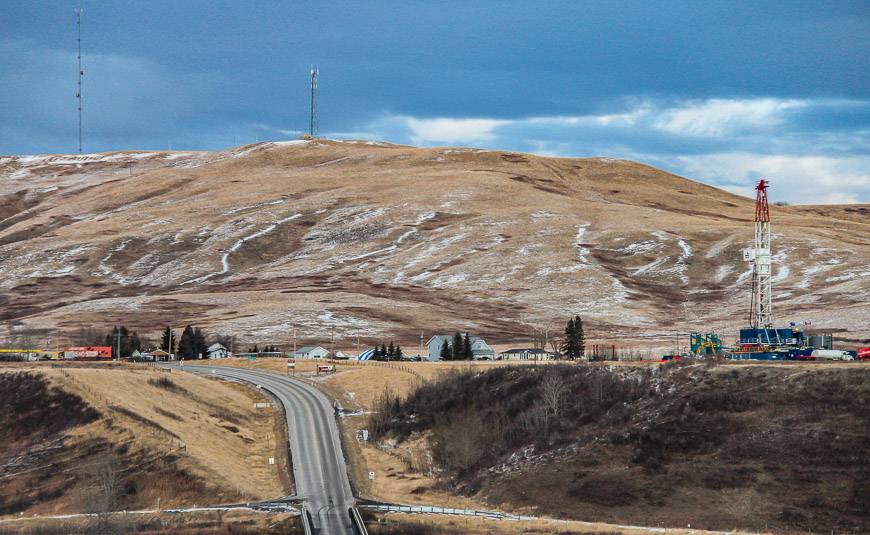 Further reading on things to do near the Cowboy Trail
Click on the photo to bookmark to your Pinterest boards.
This is a guest post by Jacqueline Louie, a Calgary-based freelance writer.