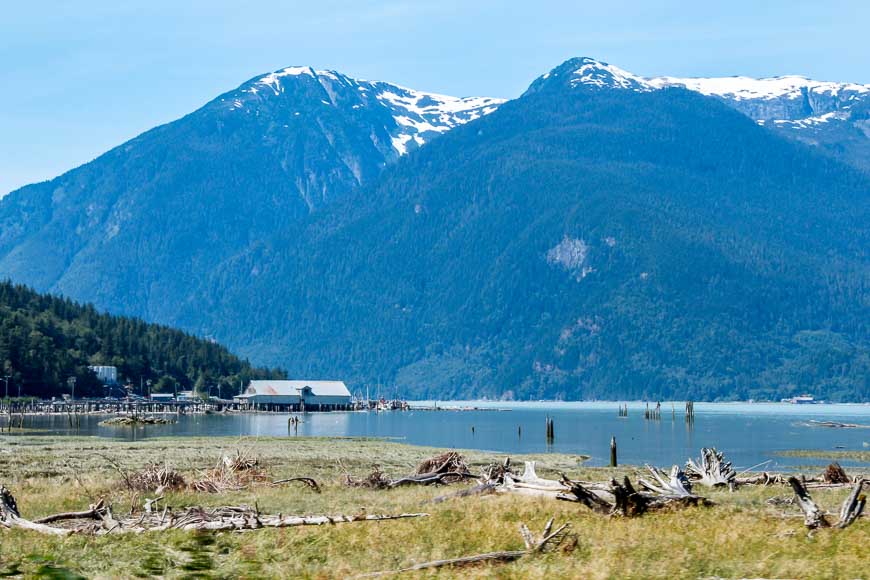 What to Do in Bella Coola, BC
The beautiful Bella Coola Valley in BC is well off the beaten path and a great destination if you're curious and like to explore. We visited for an afternoon on a beautiful summer day after surviving 11 kilometres of terror – aka the drive down THE HILL on Highway 20. You can also access the valley via a scenic BC ferries ride from Bella Bella on the coast.
The town of Bella Coola BC is a little slice of heaven when the sun shines. I couldn't get over the shades of blue in the ocean. You need at least a day to explore the area.
What to do in Bella Coola?
Plenty as it turns out. The 80 km long Bella Coola Valley is situated between the Great Bear Rainforest to the west and beautiful Tweedsmuir Provincial Park to the east.
Unfortunately it's not the easiest place to get to. You either have to drive 450 km along Highway 20 from Williams Lake (and that takes about 7.5 hours) or take the ferry from Port Hardy on Vancouver Island – and that will take you nearly 24 hours.
Once you're in the Bella Coola, BC Valley there are plenty of things to do.
Tops on my list would be a grizzly bear tour in the Great Bear Rainforest. There are many people that offer such tours including the lodges listed below. Also check out BC Grizzly Tours.
Check out Clayton Falls
Have a picnic lunch by Clayton Falls and enjoy the ocean view from the picnic table. (See the photo above.) If you have a four wheel drive vehicle head for Blue Jay and Grey Jay Lakes, 45 minutes above Clayton Falls. There's a trail and a boardwalk, camping, trout fishing and terrific alpine views.
Try your luck fishing
Go fishing – in one of the famous fishing holes in Tweedsmuir Provincial Park or in the ocean. There are guided trips with Tweedsmuir Park Lodge on the Talchako and the Atnarko Rivers for trout and salmon.
Visit the Bella Coola Museum
Visit the Bella Coola Museum and admire the artifacts from the past 100 years. Pick up a pamphlet when you're there so you can take a self-guided walking tour of Bella Coola. Look for the tiny cabin that was the town's first jail, search for the home of the Hudson's Bay manager and then check out the totem pole entry at the House of Noomnst.
Go on a petroglyphs tour
Arrange for a tour of the hundreds of petroglyphs with a Nuxalk guide. They lie in the forest in the Thorsen Creek area. The carvings were created by Nuxalk Ancestors and are thought by some to be 3,500 years old. In fact Norwegian explorer Thor Heyerdahl proposes a connection between these petroglyphs and those from the Easter Islands – because of the similarity in the rock carvings.
Rodeo anyone?
If you're into rodeos visit Bella Coola on the first long weekend in July when it plays host to one of the largest amateur rodeos in western Canada. People come from all over including Alberta and the northern US. The weekend ends with Bullarama. Contestants can bid on their own cowboy and win a share of the substantial purse.
Go hiking
There is loads of hiking in the Bella Coola Valley. Or head for Tweedsmuir Provincial Park and choose from a huge variety of trails including what I consider a world class hike – the Rainbow Range hike.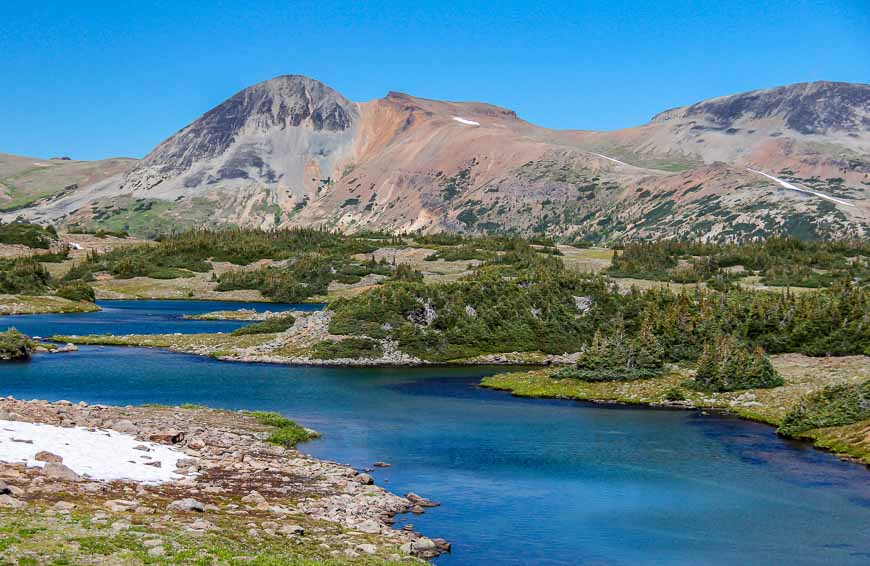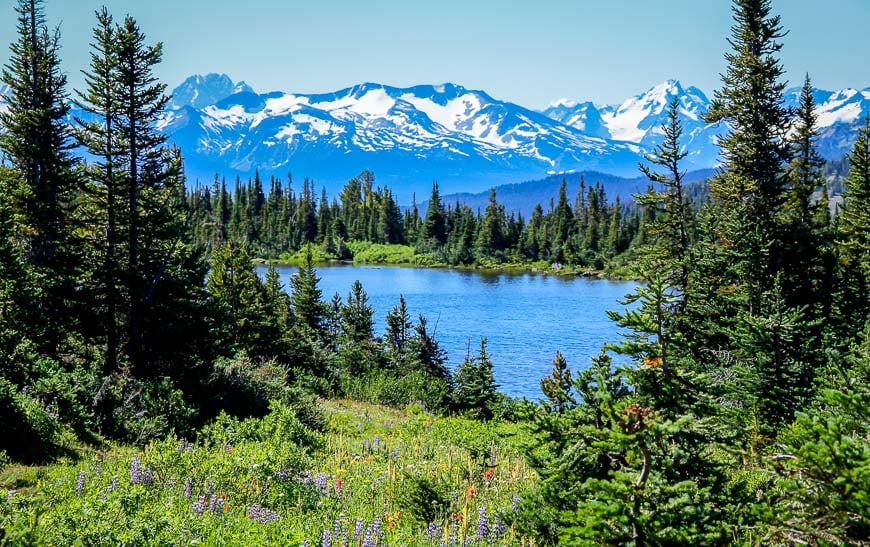 Take your time on a drive
Enjoy the drive up the Bella Coola Valley. It was far more scenic than I ever imagined it would be. And in summer it's sunnier more often than not, especially with its location 100 kilometres inland from the coast.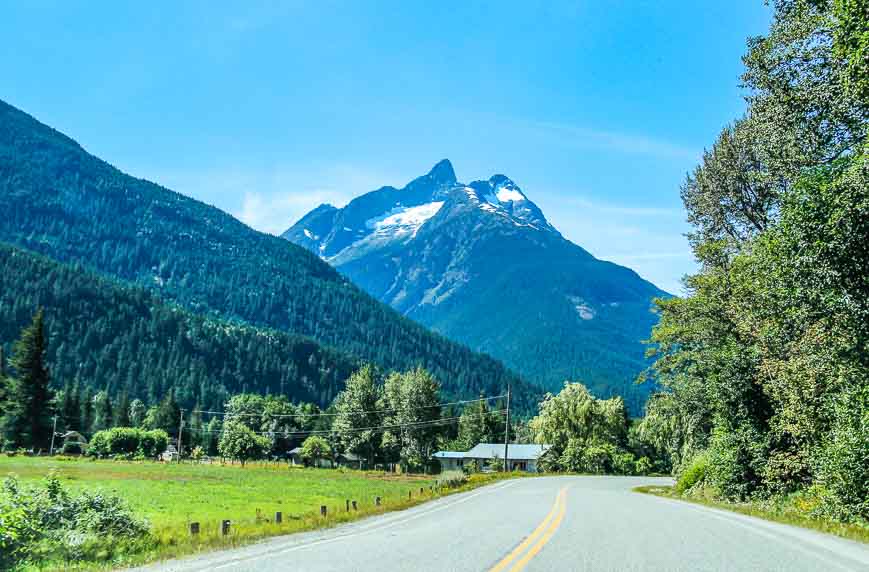 Where to stay in the Bella Coola Valley
This post includes some affiliate links. If you make a qualifying purchase through one of these links, I may receive a small percentage of the sale at no extra cost to you. Thank you for your support.
Bella Coola Mountain Lodge – A nice looking newer lodge with 14 rooms and a dining room with an inspired menu – offering fresh, local seafood, organic greens and predator friendly ingredients. They also rent cars to their guests should you have arrived on foot via the ferry. If you need a latte for the road you can get one here.
Tweedsmuir Park Lodge boasts 600 m of river frontage and views of Mt. Stupendous and Mt. Melikan. Choose a cabin or a chalet and sit back and relax OR pick something out of their wide range of activities – fishing, mountain biking, bear viewing, heli- skiing to name just a few.
Anahim Lake Eagle's Nest Resort is located on Anahim Lake at the top of The Hill. Choose a cabin or a suite and enjoy your meal in a dining room overlooking the lake. We watched a bald eagle pull a fish out of the water from our seat.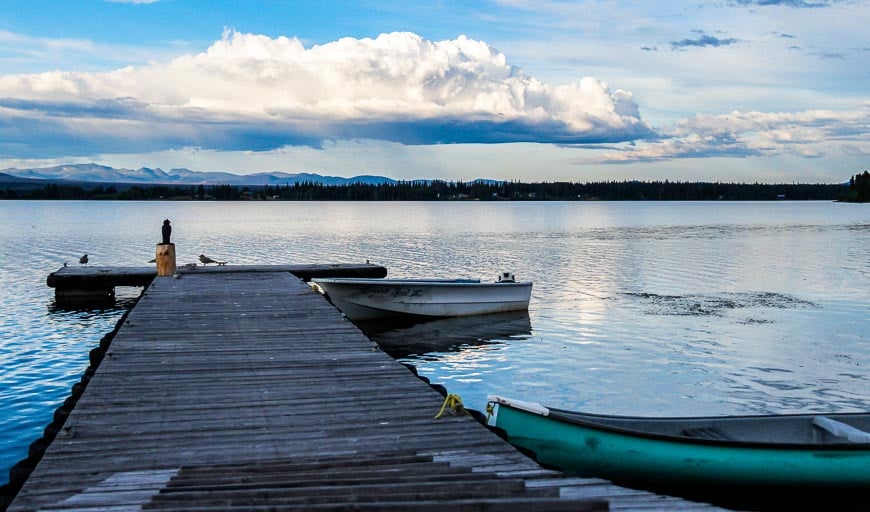 Location map of the Bella Coola BC Valley
Further reading on things to do in the Chilcotin
Click on the photo to bookmark to your Pinterest boards.