Ask just about anyone in Saskatchewan where the Quill Lakes are and chances are you'll be met with blank stares. That was certainly our experience. Yet the Quill Lakes, located a few hours' drive east of Saskatoon, are an International Bird Area – with over 300 species and 1,000,000 birds going through the area every year.
Three large lakes make up the area – Big Quill Lake, Little Quill Lake and Mud Lake. The lakes are actually the largest salt water lakes in Canada.
In 1971, the wetlands were recognized as being globally important. Over the years its has received the following designations:
Saskatchewan Heritage Marsh in 1985
Western Hemisphere Shorebird Reserve in 1994
Accredited watchable wildlife viewing area in 1995
Saskatchewan's first Important Birding Area in 1998
Quill Lakes – a Saskatchewan top birding destination
The Quill Lakes area is considered to be one of the top two bird watching destinations in Saskatchewan. During the spring and fall migration 200,000 shorebirds, 400,000 ducks, 130,000 snow geese, 80,000 Canada geese and 40,000 sandhill cranes reportedly stop here.
This post includes some affiliate links. If you make a qualifying purchase through one of these links, I may receive a small percentage of the sale at no extra cost to you. Thank you for your support.
Quill Lakes Visitor Centre in Wynard
It feels like a lot of energy was put into the area back in the 1990's and then over the years, either funding has been cut or interest has waned. That at least was our impression.
We stopped at the Visitor's Centre in Foam Lake – a tired place that didn't even have recent bird sightings recorded and then continued on to the larger Visitor Centre in Wynard. The woman there said we were the first serious birders that she'd come across though the centre is devoted to birds. And it too had no notes of recent sightings. There is also a Visitor Centre in Wadena but it was closed.
The bad news continues. Next we found out that the main access road was partially underwater and any of the viewing platforms were inaccessible. So although the website looks great, the reality is a little different.
Exploring the backroads around the lakes
We didn't drive eight hours for nothing so we decided we'd explore the backroads to the best of our ability and see what we'd find. The best road we discovered was the dirt road between Wynard and Quill Lake.
We drove about 14 kilometres north of Wynard, parked the car and then walked a few kilometres to the road block. The birding along this section of road was superb – and in a couple of hours we saw only a few trucks. John is more of a birder than I and over the course of the few hours we saw about six birds we'd never seen before. Not quite like the BIG YEAR but still very exciting.
Bird books that might be of interest
If you're planning a trip to Saskatchewan to go birding you might enjoy one of these books.
Keep expectations in check
By no means was our trip a write-off. It just would have been that much better if the road wasn't closed and more up to date information was available at the visitor's centre. The area is certainly photogenic and any photographer will enjoy capturing the abundance of deserted buildings and farms – to say nothing of the birds and wildlife.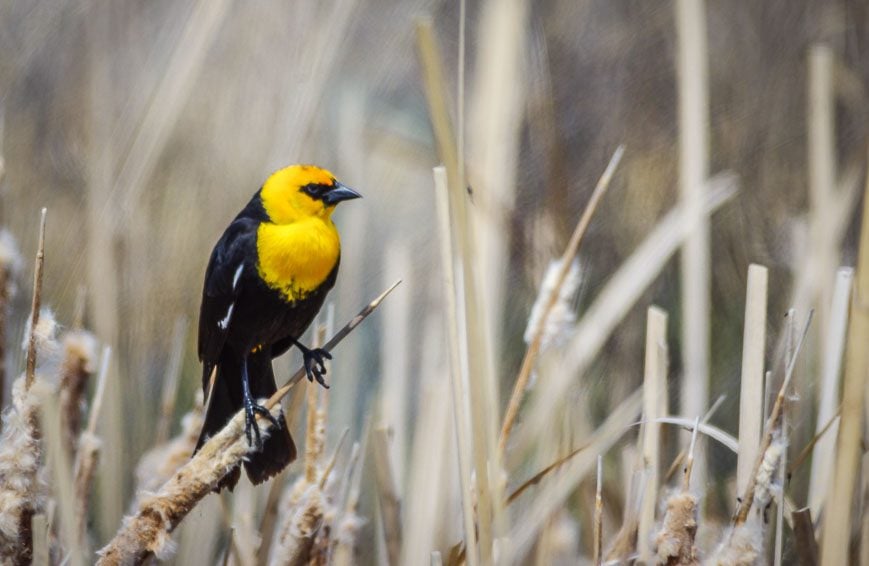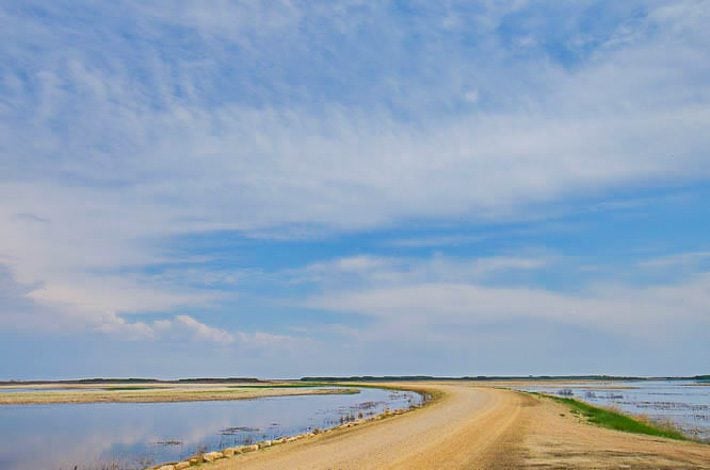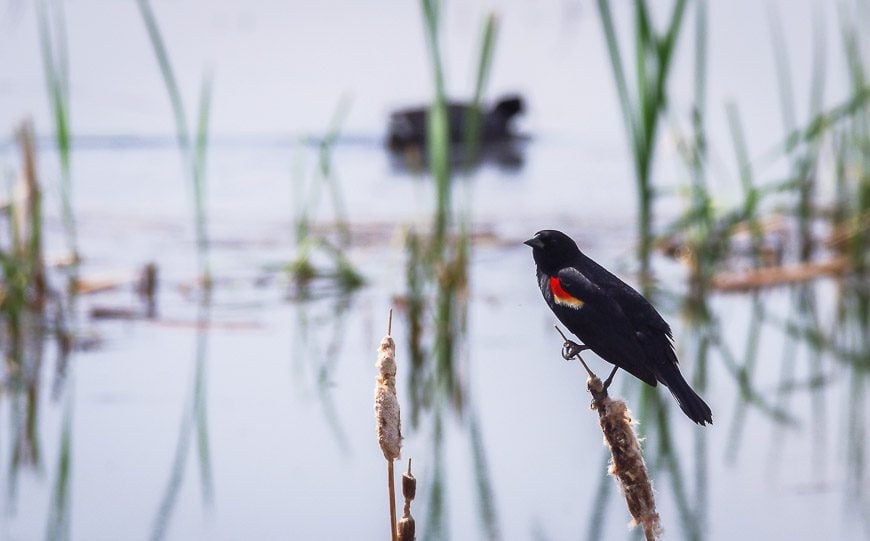 Where do you stay near the Quill Lakes?
There isn't a lot of choice and restaurants are few and far between. We did spend one night in Yorkton, an hour's drive east of Foam Lake at Patrick Place. Another night was spent near Fish Lake at Teetime Guest House – (Ph: 306-272-4502) and it offered a self-contained unit where we could also cook. There is a decent sized grocery store in Wynard so we stocked up with food there.
Despite the high water and quite a bit of driving on dirt-gravel roads, the Quill Lakes are a must-do destination if you're into birding.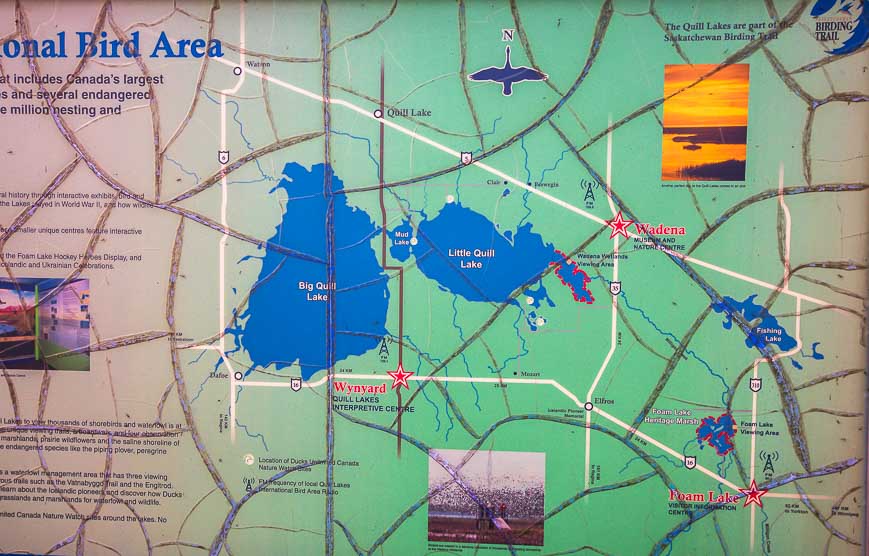 Further reading on Saskatchewan
Thank you to Tourism Saskatchewan for helping make this trip possible
Click on the photo to bookmark to your Pinterest boards.