The Highwood Pass Loop is one of the most varied and scenic one day drives in Canada. It can easily be done as a day trip from Calgary, Canmore or Banff and it doesn't matter what direction you drive it. I think driving over Highwood Pass is one of Canada's outstanding drives. Go see for yourself – and then let me know. It's also a favourite outing for the motorcycle crowd and cyclists love it too, especially before June 15th when they have a car free experience.
This post includes some affiliate links. If you make a qualifying purchase through one of these links, I may receive a small percentage of the sale at no extra cost to you. Thanks for very much for your support.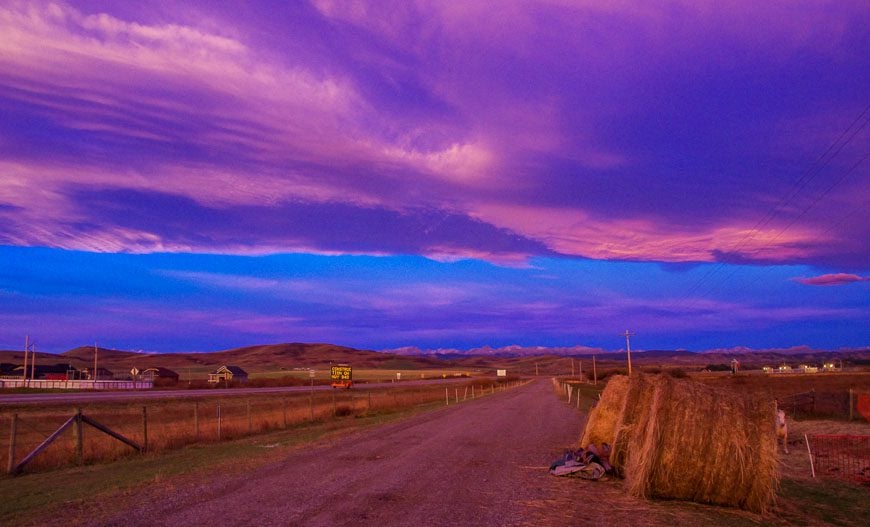 Highwood Pass loop starting in Longview
I did the drive starting from the east near Longview, a small community an hour's drive southwest of Calgary. I was meeting a group at 8 AM at the junction of Highway 541 and Highway 22 – also called the Cowboy Trail.
Before I even got to the rendezvous point, I had to pull over for pictures of the sunrise. In every direction I looked, it was drop-dead gorgeous. What a treat it is to actually be catching the sunrise again – easier now in the fall when it's at about 8 AM.
The route up to Highwood Pass from Longview
From Longview, where you'll find big ranches and some producing oil wells, one heads west on Highway 541. Upon entering Kananaskis Country it becomes Highway 40. You will need a Kananaskis Conservation Pass if you plan to stop along the way.
Our group was doing a photography tour just for the fun of it – so the plan was to stop along Highway 40 where photographic opportunities presented themselves.
Once we were in Kananaskis Country, fences disappeared so it was easy to walk up the hills for the views – and some gnarly old wind-blown trees. With numerous picnic stops along the road, it's also easy to find trails to the river – where you see the area from a very different perspective.
Few cars were driving the road, though groups of motorcyclists are always a regular occurrence when the weather is good.
My favourite section of the Highwood Pass loop drive
My favourite section of the drive is the 15 km on either side of the pass. Wildly folded mountain faces are visible and in the right light, they are very beautiful, in an austere kind of way.
There are numerous hiking trails accessed from the highway including the popular 10.3 km Pickle Jar Lakes trail from the Lantern Creek Recreation Area. The Mount Lipsett hike is another good one.
From Highwood Pass it's a steep descent to the Highway 40/Highway 742 intersection. Elbow Lake is one of the short hikes you can do from this side of the pass. Or take an extra couple of hours and knock off the Rae Glacier too.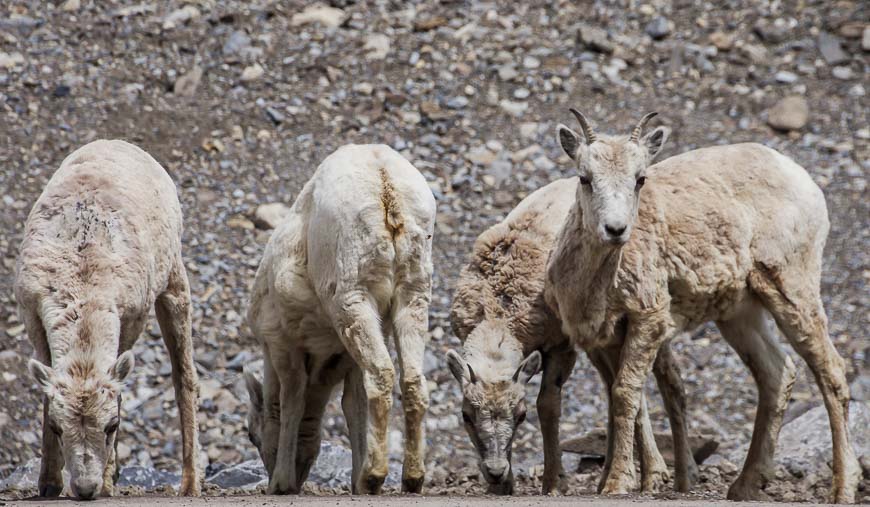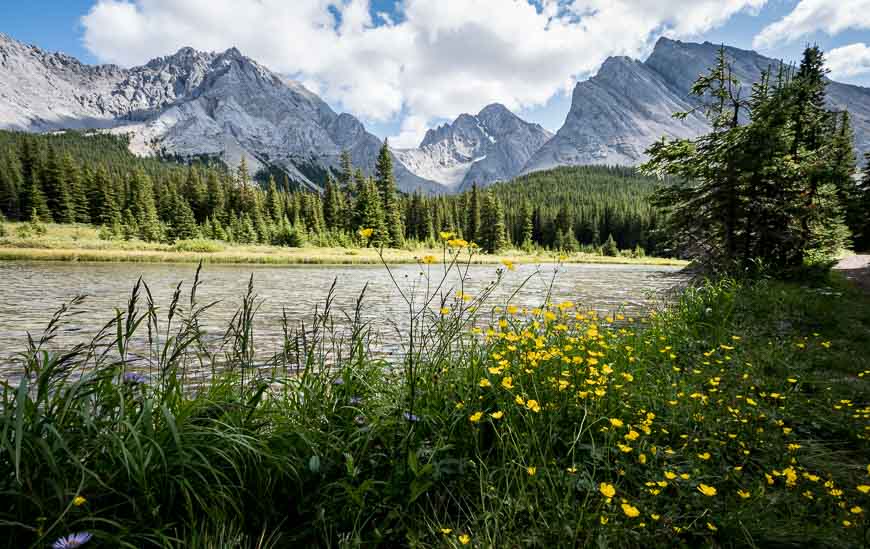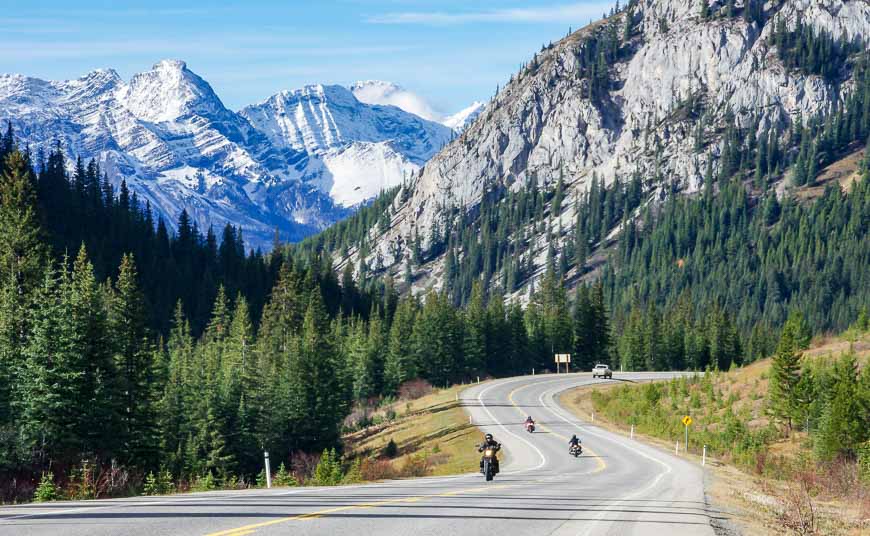 The road generally flattens once you reach the King Creek Ridge trailhead area across from Highway 742. From the bottom of the pass by the winter gates it's about 50 scenic kilometres of driving to reach the Trans-Canada Highway. At that intersection you can choose to go west to Canmore and Banff or east to return to Calgary.
Heading north from Highwood Pass
Extensive hiking, an RV park, campgrounds and the Nakiska Ski Resort are all located along this section of Highway 40. Services though are minimal with only one gas station at Fortress Junction. It's a good place to get snacks and ice cream too.
There is a hotel at the ski resort (see below) so you can nip in there for some food, though your best bet is to pack a picnic lunch and enjoy it at one of the scenic picnic areas in the pass area. There is also a lovely Nordic Spa at the hotel so with luck you might be able to score a spot. Usually you need to reserve a time.
Where can you stay overnight if you do the drive?
You don't have many choices for an overnight stay but the ones you have are superb. And there is plenty of camping as you'll see if you click on the blog below.
Recommended reading for campers: A Complete Guide to Camping in Kananaskis
If you're up for making a small detour, head to Mount Engadine Lodge. A night here includes three meals and a fabulous afternoon charcuterie board. You can actually just show up and pay for the food after about 3 PM and then continue on your way.
Another excellent choice is the Kananaskis Mountain Lodge – with the onsite and very lovely outdoor Kananaskis Spa.
For people on a budget check out the Kananaskis Wilderness Hostel.
Otherwise continue to Canmore, Banff or Calgary where there are loads of accommodation options.
Time needed and road closures
Allow a minimum of four hours to do the Highwood Pass loop drive from Calgary, Canmore or Banff.
The road to the pass, the highest paved road in Canada, topping out at 2,206 m, is only open seasonally. It is closed from December 1st until June 14th to protect the bighorn sheep. Do watch out for them on your drive.
The climb up and over the pass is also a great one for cyclists, especially before June 15th when you have the road to yourself.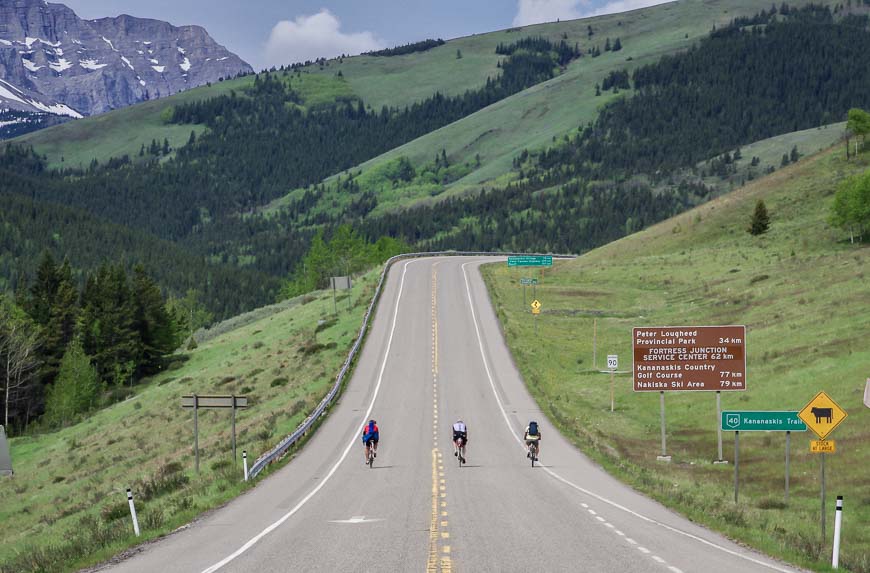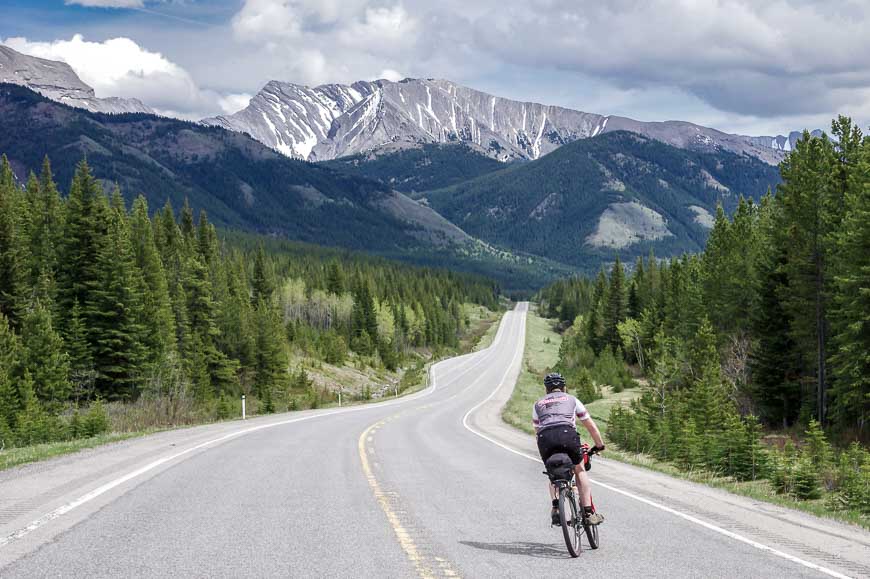 Hikes you can do from Highwood Pass
There is excellent hiking off of Highwood Pass. Hikes range from short, easy family-friendly outings like Arethusa Cirque or Ptarmigan Cirque to full day affairs. The Pocaterra ridge walk in larch season in September is one of the more spectacular hikes in the Rockies. It starts from the parking lot at the summit of the pass.
Starting from the same trailhead you can do the hike to Grizzly Ridge if you're up for it. It's another top Rockies hike and not as hard as it looks in the photos.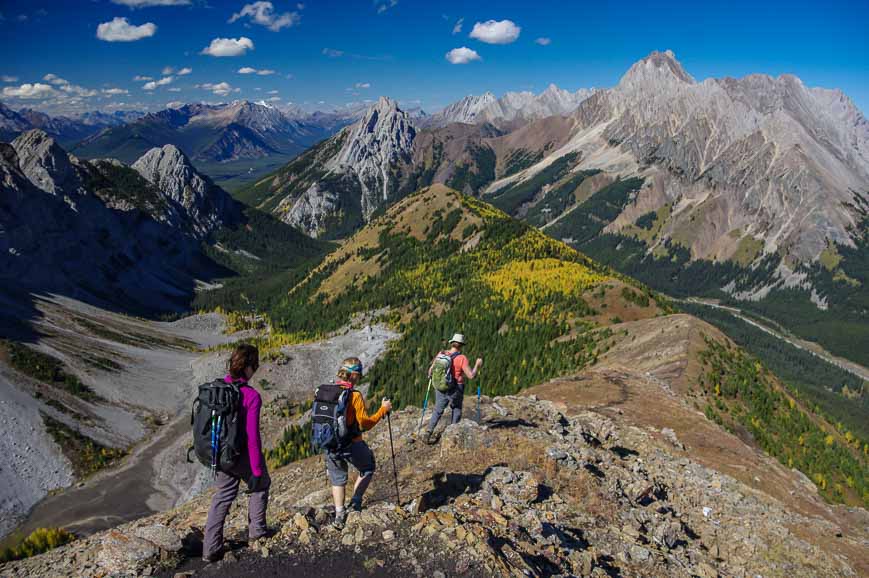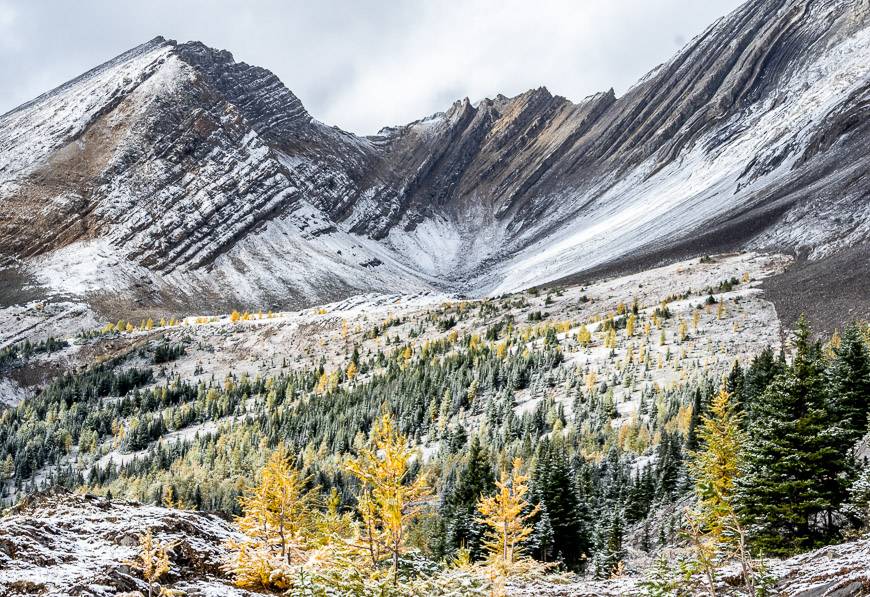 Bear safety along the Highwood Pass drive
The Highwood Pass loop travels through grizzly country so be bear aware if you stop and get out of the car. Never approach a bear and always give it space to get away. They are very strict along Highway 40 now – and don't want you stopping if you see a bear.
Sometimes you'll see them from the safety of the car. Last year we saw mama bear and three cubs on the way to do the Ptarmigan Cirque hike. And another time I saw seven bears in total.
Further reading on road trips in Canada
Click on the photo to bookmark to your Pinterest boards.