St. John's, Newfoundland is a fabulous city – colourful, full of character, and one with a long history. It seems to be getting more attention these days and well it should. It's a great destination, especially in the summer. There are loads of things to do within an easy drive of the city – including whale watching and iceberg tours. Here's another in my series of interesting facts about Canadian cities – this time 28 fun and interesting facts about St. John's, Newfoundland.
Random fun facts
St. John's is the oldest city in North America. And Water Street is the oldest street in North America.
St. John's is the capital of Newfoundland. It was incorporated as a city in 1921.
St. John's is located on the northeastern arm of the Avalon Peninsula. It is the easternmost city in North America.
John Cabot was the first explorer to sail into the St. John's harbour on June 24, 1497.
The first permanent residence was established in 1528.
The population of St. John's was approximately 219,119 in 2022.
The accents between Waterford, Ireland and St. John's, Newfoundland are nearly identical.
The median age in St. John's is 39.4.
In St. John's almost 97% of the population reports English as their mother tongue. Only 0.4% report French only as their mother tongue.
The St. John's metro area is home to the offshore petroleum business and accounts for about 50% of the provinces gross domestic product.
The worst disaster ever in St. John's was The Great Fire of 1892. It burned down most of the east end of the city.
The first non-stop trans-Atlantic flight took off from St. John's, Newfoundland and landed in Clifden in the Connemara region of western Ireland. Pilots John Alcock and Arthur Brown won the London Daily Mail prize of £10,000 for their endeavour. The prize was presented by Winston Churchill.
Cabot Tower on Signal Hill was built to commemorate Queen Victoria's Diamond Jubilee and the 400th anniversary of John Cabot's Voyage of Discovery.
Guglielmo Marconi received the first transatlantic wireless message on Signal Hill on December 12, 1901. The test signal was sent from Poldhu, Cornwall, 3,200 kilometres away.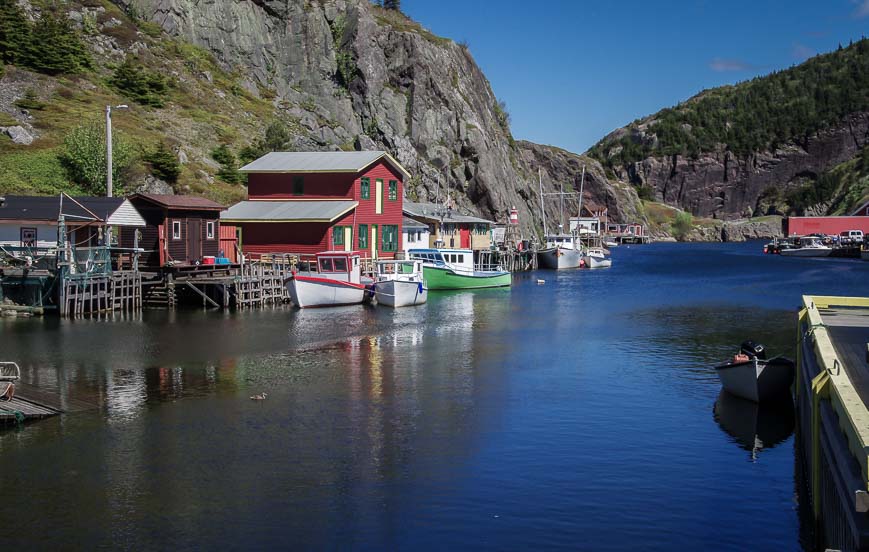 Interesting facts about St. John's weather
On the winter solstice the sun rises at 7:46 AM and sets at 4:11 PM. On the summer solstice the sun rises at 5:03 AM and sets at 9:02 PM.
The lowest temperature ever recorded in St. John's was -18.1°C (-1°F) on March 9, 1997. The hottest recorded temperature in St. John's was 30.8°C (87 F) on August 7, 1996. The average high temperature in July is 21.2°C (70°F). The average low temperature in January is -7°C (19°F).
The largest snowfall ever recorded in one day was 68.4 cm (30 inches) on April 5, 1999.
The most rain to fall in a single day was 106 mm on September 18, 2001.
October, November and January all average 21 days of precipitation.
December averages 10 days with wind above 40 km/h.
St. John's reports an average of 126 days per year of fog. That's better than Argentia, Newfoundland which averages 206 days of fog per year.
Memorial University is the largest university in the Atlantic region with 18,000 full and part time students attending. It's also a big employer with 950 full time faculty, 750 sessional instructors, 2300 admin and support staff and 2000 students employed in part-time jobs.
The oldest continuous sporting event in North America is the St. John's regatta held on the first Wednesday of August.
Recommended reading: The Top 10 Outdoor Adventures in Newfoundland
Saint John's is the eastern terminus of the Trans-Canada Highway.
The Grand Concourse is a walkway network boasting approximately 125 kilometres of walking trails linking the lakes, rivers, ponds, parks and green spaces around St. John's to the nearby communities of Mount Pearl and Paradise.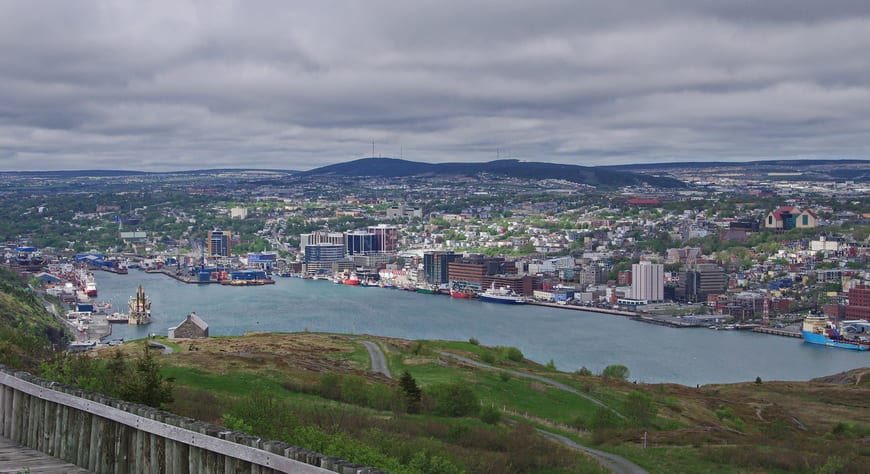 There are more pubs per square foot on George Street in St. John's than anywhere else in Canada.
For where to eat in St. John's check out restaurant recommendations my myself and a local.
Some of the famous people from St. John's include Rick Mercer, Bernice Morgan, Wayne Johnston, Ron Hynes and Mary Walsh.
Try not to get St. John's, Newfoundland mixed up with Saint John, New Brunswick. I know I always have a hard time remembering which city has the apostrophe in its name. But maybe that's just me.
Do you have any more interesting, fun or useful facts about St. John's, Newfoundland that you'd like to share?
Other posts in my fun, weird and interesting facts series you might enjoy.
Click on the photo to bookmark to your Pinterest boards.