Don't be afraid when you turn down a dirt road in what feels like the middle of nowhere remarks our concierge at the Sheraton Hacienda del Mar in Los Cabos. That was good advice when it comes to Flora Farms Cabo. You do wonder once you've hit the dirt road and pass a cement plant if you really are heading in the right direction. You are – and if you're driving on your own print off these instructions beforehand, especially if you'll be driving at night.
Situated on a beautiful 10 acre piece of property in the Sierra de Laguna Mountains outside of San Jose del Cabo, Flora Farms Cabo is a very special spot. You feel it and see it within seconds of arriving; the attention to detail, the aesthetic, the architecture, plants, flowers…and then of course the food and drinks – which is the main reason you'll want to come here in the first place.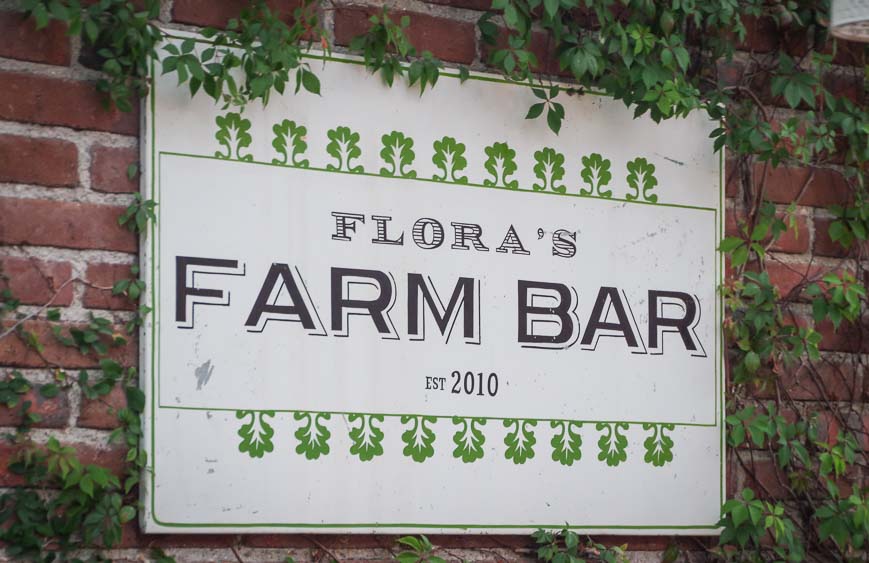 A tour of Flora Farms Cabo
My sister-in-law and I started with a tour in the late afternoon. We are both passionate gardeners so from that perspective alone it was fun to see the perfect rows of organic vegetables, herbs and flowers.
Traipsing through the mango orchard, we could only imagine how it must smell in season – and what a perfect wedding venue it would be. We learned that Adam Levine got married here – and even our neighbour's son. Lucky them.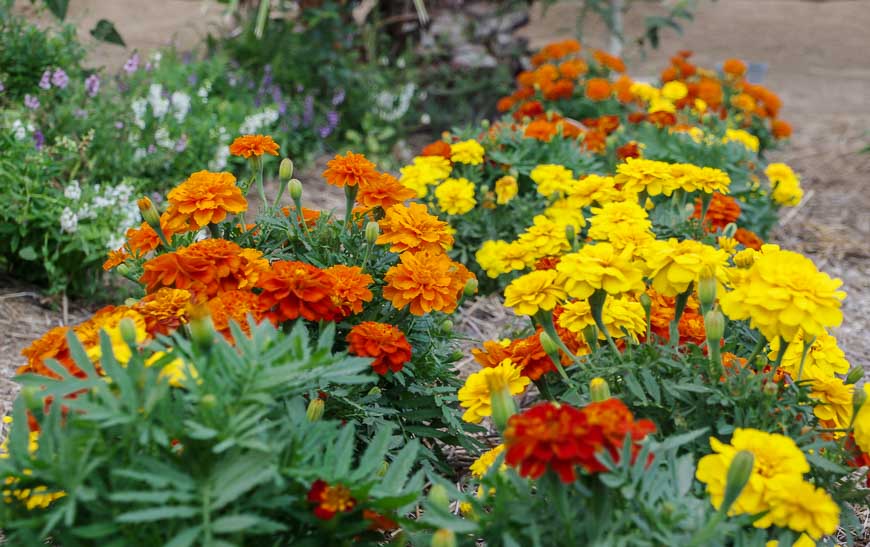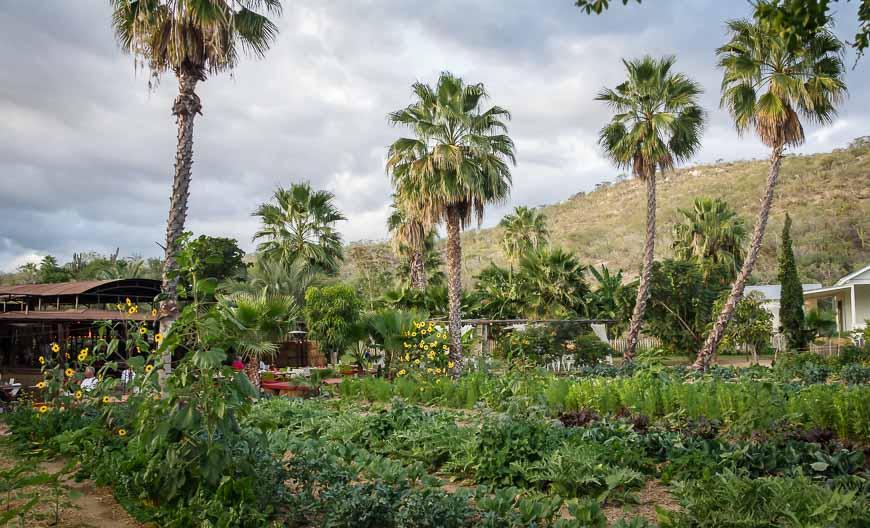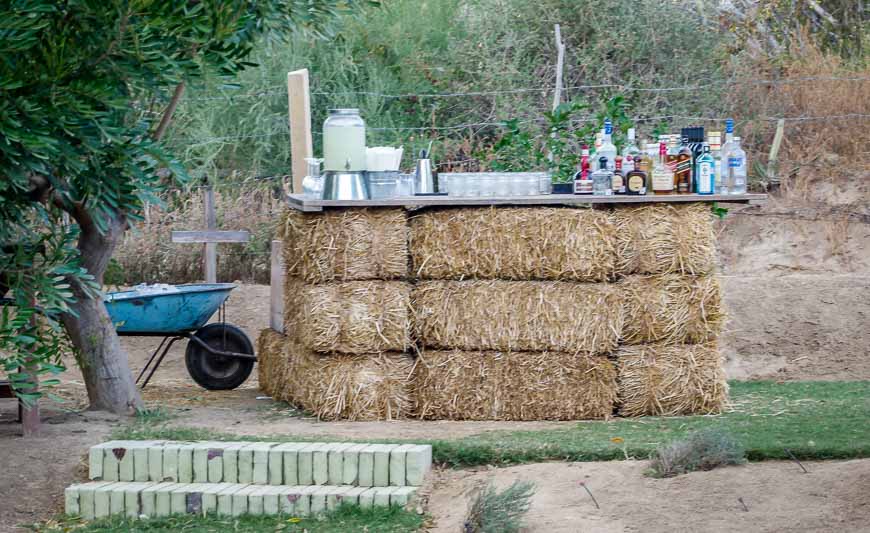 Flora Farms is way more than a restaurant
Flora Farms Cabo is more than a restaurant. There's a bar that serves up amazing drinks (I had a thirst quenching non-alcoholic lemonade that was delicious) and Culinary Cottages – where you can buy fractional ownership of on-site cottages.
In addition there's a grocery store with their home-grown produce, a coffee shop/wine bar and more shops selling fashion, jewelry and body care products as examples.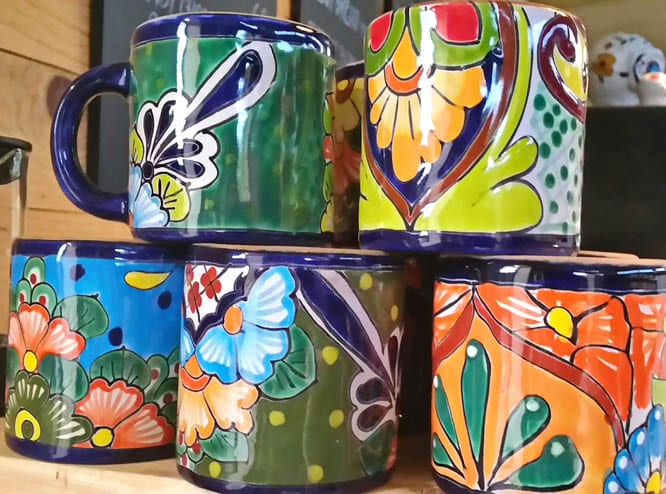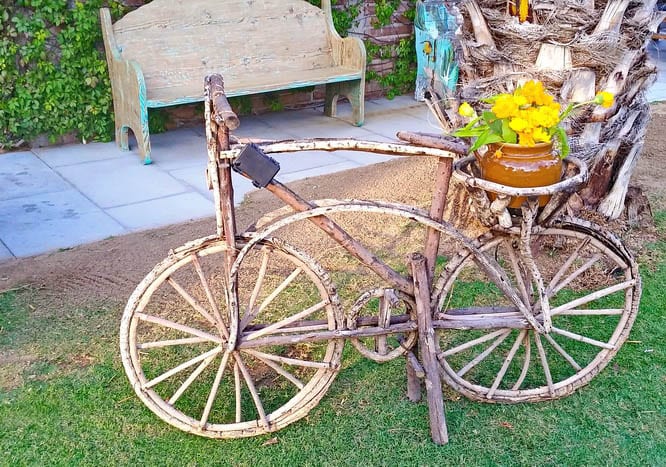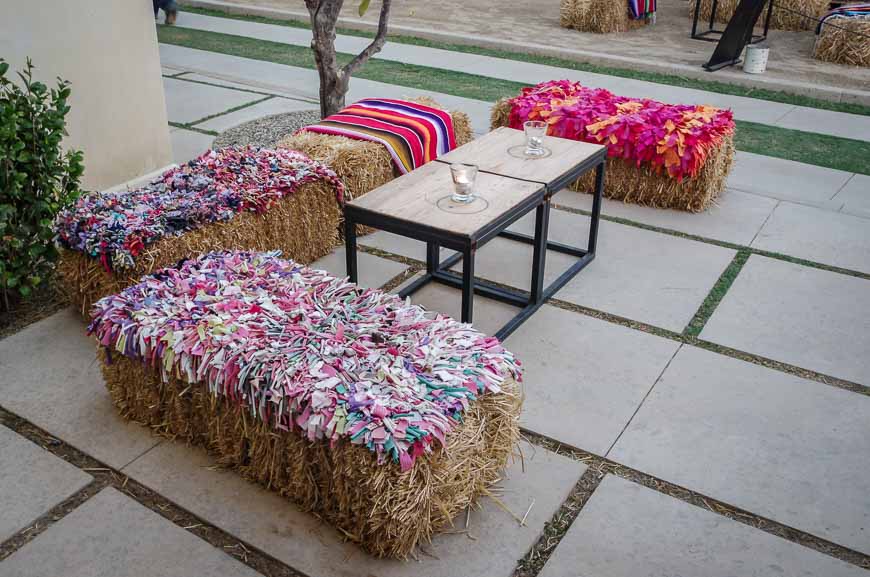 Our meal at the farm
I feel very fortunate that I had the chance to dine at Flora Farms. My sister-in-law and I both agreed that the meal was the best we had on our week long stay – and that's saying something as the food in the Cabo area is amazing.
And not only is the setting fantastic – adjacent to the working garden, but the rustic decor feels right at home. There's nothing fussy about the place but you can see all the attention that has gone into the details – from the fresh flowers on the table to the way they let you know about cooking classes.
Service is attentive but not overbearing. And when the local band started to play (most nights there is live music) we could still speak, rather than shout to each other.
The meal was sublime – from the smooth as silk beet soup, to the freshly baked bread to a wheat berry salad that was as beautiful as it was delicious to the wood-oven baked arugula pizza.
The menu is creative; it's one where you look at it – and then wonder how you'll ever make a decision because you WANT EVERYTHING. Prices are very reasonable by Cabo standards. In Canadian dollars, the meals would be expensive but it was still less than almost anywhere else we ate.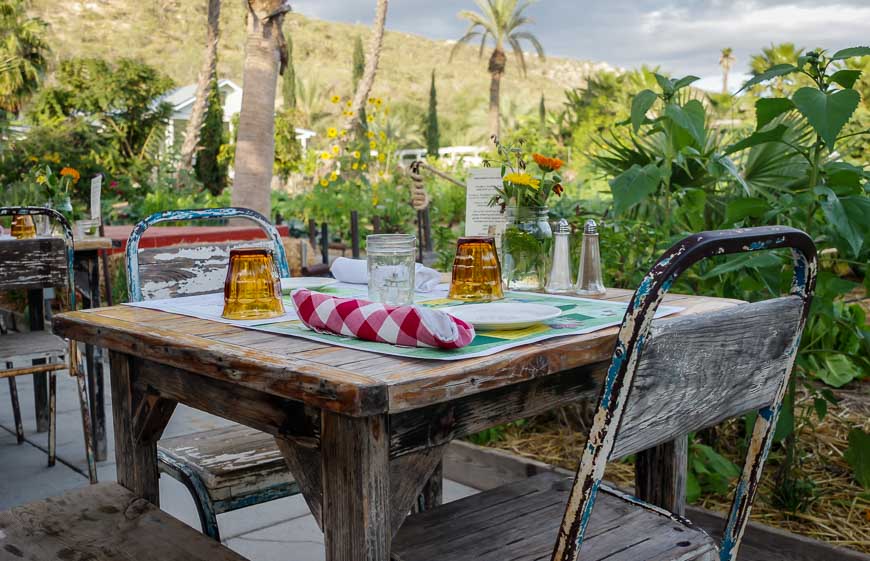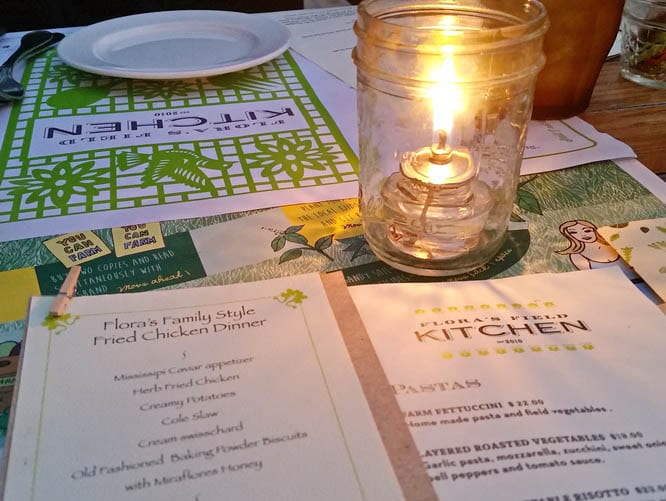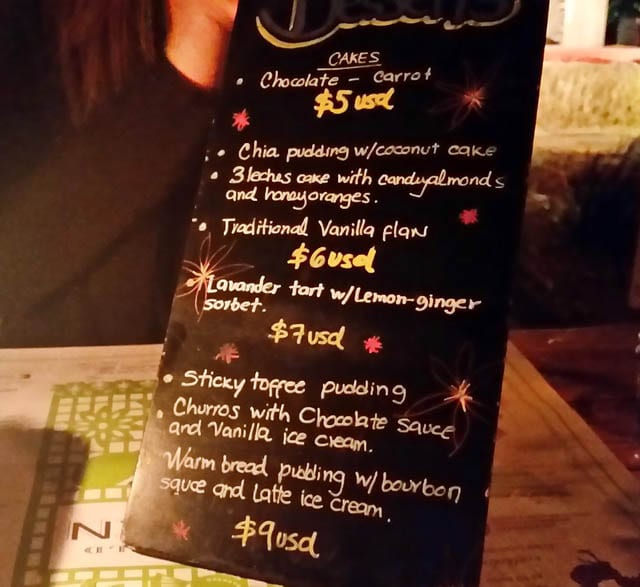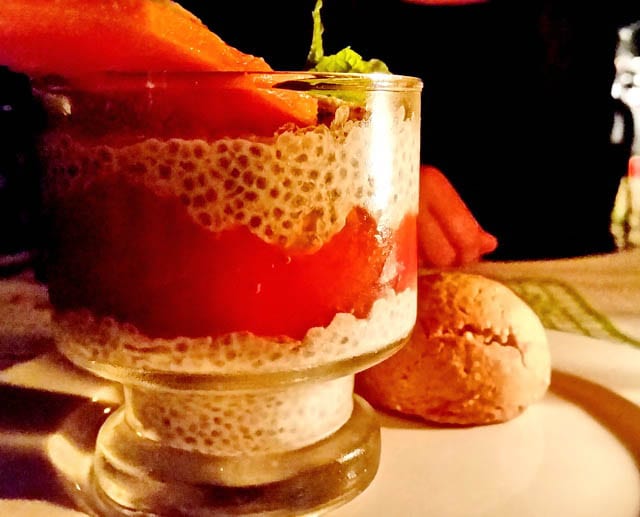 Make dinner reservations months in advance
If you're heading to the Cabo area – make a dinner reservation two to three months ahead of time to avoid disappointment. (No reservations are required for breakfast; they are recommended for lunch.)
We spent about three hours at Flora Farm between the tour and dinner. I actually would want more time so I could wander the shops and really take in the details.
Although our meal was comped, trust me – this is one restaurant you must visit if you're in the Cabo area. We had to pay for a taxi ride – $US50 each way from the Sheraton – and still it was worth it, and then some!
For more information on Flora Farms visit their website.
Further reading on things to do in Baja Mexico
Click on the photo to bookmark to your Pinterest boards.