The hike to Black Prince Cirque is easy to access off the Smith Dorrien Road in Peter Lougheed Provincial Park. In actuality, few people hike to Black Prince Cirque or even Black Prince Lake. Instead they stop at the very photogenic Warspite Lake – just a few kilometres from the trailhead.
The hike to Warspite Lake is family-friendly. But the hike up to Black Prince Cirque is take your breath away steep in places though fortunately copious wildflowers help take your mind off your heavy breathing.
Warspite Lake is the first stop on the hike
The majority of visitors head for Warspite Lake – via a 4.3 km loop trail. After you climb the first hill, the rest of the hike through sub-alpine forest is easy. The total elevation is a kid-friendly 90 m.
The bottom line – you'll probably be surprised at just how quickly you reach the lake. Warspite Lake is a good place to hang out, eat lunch, enjoy the spectacular mountain views and take photographs, especially if you head in a counter-clockwise direction around the lake where you can get some nice reflection photographs.
If you're snowshoeing here in winter don't go beyond the lake as you get into serious avalanche country.
Provided you're actually looking for a full day in the mountains, I highly recommend continuing up to Black Prince Cirque and Black Prince Lake.
While we never did find the lake (I think it had dried up as we spoke with someone who climbed way higher than we did and never found it) the wildflowers in the summer are glorious, the mountain views sublime and you'll get your heart rate up on "a climb to make you gasp" – Gillean Daffern's words – not mine.
Black Prince Cirque and Black Prince Lake hike details
From Warspite Lake look for a well-trodden though unsigned trail that branches off before your reach the inlet. To find it walk counterclockwise around the lake and the trail will reveal itself less than half the way around.
In short order the trail takes you through waist high grasses and flower meadows – a place where grizzlies like to hang out so don't be shy about making noise through here.
Cross a boulder field with cairns marking the route. After clearing the boulders, head diagonally towards Warspite Creek (look for the waterfalls on your left as you hike) through more wildflowers on a steep trail.
The Warspite Cascades as they are formally called merit a photography stop – or at least that can be your excuse if you just want to drink some water and catch your breath.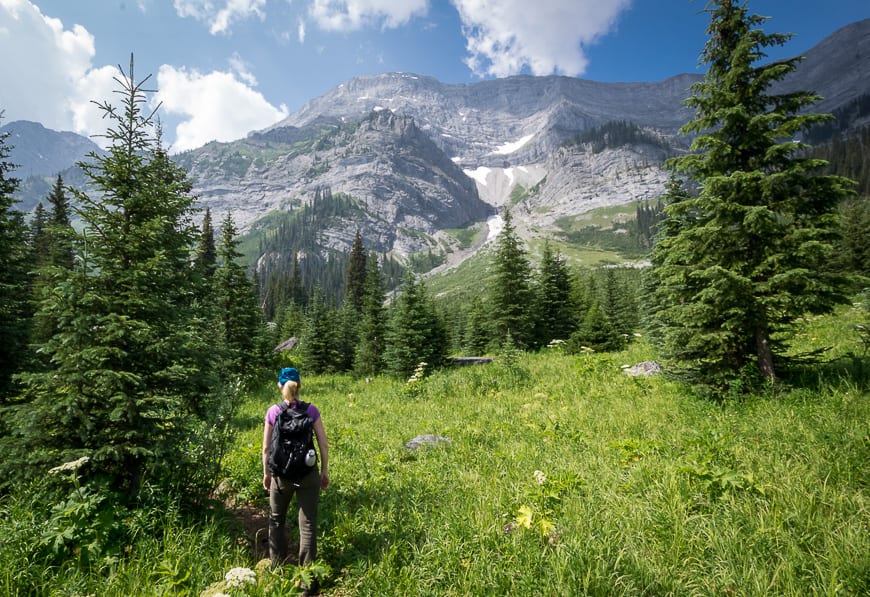 From the waterfalls the trail steepens. Don't be in a rush through here. Turn around and admire the views. Once you crest the high point of this section look up to see the north face of Mount Warspite.
While there are boulder strewn grassy flats up here that make a good lunch spot – you can continue on a trail that heads up another 150 m to finish at the top of a terminal moraine.
Maybe you'll have better luck finding Black Prince Lake than we did or a fellow we met who hiked for another hour. From the terminal moraine you're in a landscape that's perfect for exploring. Perhaps head for the ridge – depending on your energy or comfort levels or stay put and soak in the mountain slendour.
From Warspite Lake its another 5.2 km return to the elusive Black Prince Lake with an elevation gain of 503 m. Allow about 5 hours to do the return hike, including a lunch stop at the top.
This post includes some affiliate links. If you make a qualifying purchase through one of these links, I may receive a small percentage of the sale at no extra cost to you. Thank you for your support.
Getting to the Black Prince Cirque trailhead
From Calgary take the Trans-Canada – also called Highway 1 West to the Highway 40 exit. Turn south and follow it for 50 km.
Before you start the climb up Highwood Pass, turn right onto Kananaskis Lakes Trail, then right again 2.2 km later onto the dusty, dirt Smith Dorrien Trail. Stay on it for 8.2 km to reach the Mount Black Prince Cirque Day Use Area on your left.
You can also access the trailhead from Canmore by taking the Smith Dorrien/Spray Lakes Road for 52 km and turning right to reach the trailhead.
Location map for the Black Prince Cirque trailhead
Don't forget the following
It's important to take the 10 hiking essentials, no matter how easy the hike is that you're doing. You're in bear country here so don't forget the bear spray – and read these tips for staying safe in bear country.
Buy bear spray locally but I also recommend a holster for the bear spray so you can quickly access it. A few other things I'd recommend are a wildflower guide (especially for this hike), a bum cushion for lunchtime and a set of lightweight hiking poles for the steep descent.
The Gem Trek Kananaskis Lakes map is the one to take for the area.
Further reading on Kananaskis hikes
There are several excellent hikes off of the Smith Dorrien Road I'd recommend. Try the hike up Burstall Pass or Buller Pass.
Alternatively the hike to Rummel Lake is always worthwhile. Or check out the Sparrowhawk Tarns. Nearby, check out the South End of Lawson hike. It delivers big Kananaskis Lakes views.
Check out the trail report for Kananaskis Country before you go.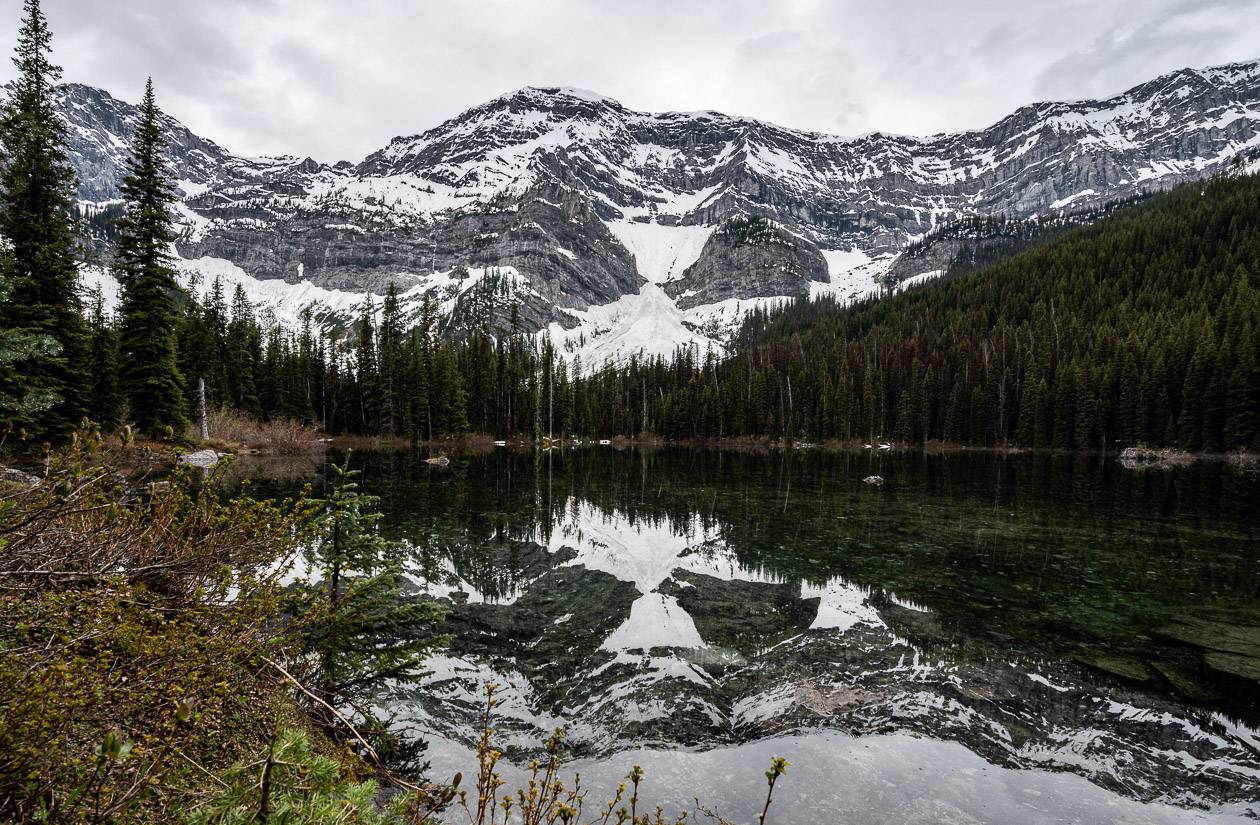 Click on the photo to bookmark to your Pinterest board.