The Magdalen Islands or their French name – Îles de la Madeleine, are an archipelago of more than a dozen, almost treeless islands, linked by kilometres of sand dunes as far as the eye can see. Plunked down in the Gulf of Saint Lawrence, they take up a mere 206 square km (80 square mi), so there's a good chance you've never heard of them. Although French is the first language for most of the 13,000 inhabitants, many of whom are either Acadians or are descendants of shipwreck survivors, English is widely understood.
My first view of the magical Magdalen Islands took place on the deck of a ferry bound from Souris, PEI for Cap-aux-Meules, on Île du Cap-aux-Meules, an island of red cliffs with a smattering of rainbow-coloured houses overlooking the sea.
This post includes some affiliate links. If you make a qualifying purchase through one of these links, I may receive a small percentage of the sale at no extra cost to you. Thank you very much for your support.
How to get to the Magdalen Islands
Other than the five hour ferry ride from Prince Edward Island or a cruise ship from Montreal, the Magdalen Islands are accessible only via flights from one of three cities in Quebec – Montreal, Quebec City or Gaspé. The difficulty in accessing the islands seems only to add to their charm.
Why visit the Magdalen Islands?
The Magdalen Islands are a great tourist destination – best known for the beaches, windsurfing (due to relentless wind), food, cycling, and culture. And as you'll see they are also a photographer's dream destination.
I loved my visit to the islands! We did a bit of everything – with a focus on biking but also checking out the world's largest sand castle competition, windsurfing, lazing on a beach and talking for hours with the locals in an intimate café. The one thing we didn't do, that the Magdalen Islands are famous for, is kite surf.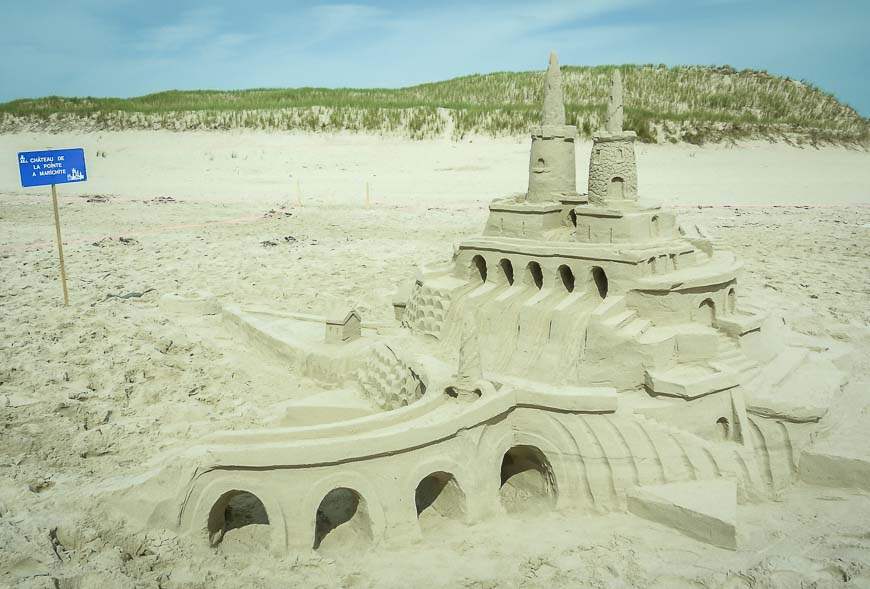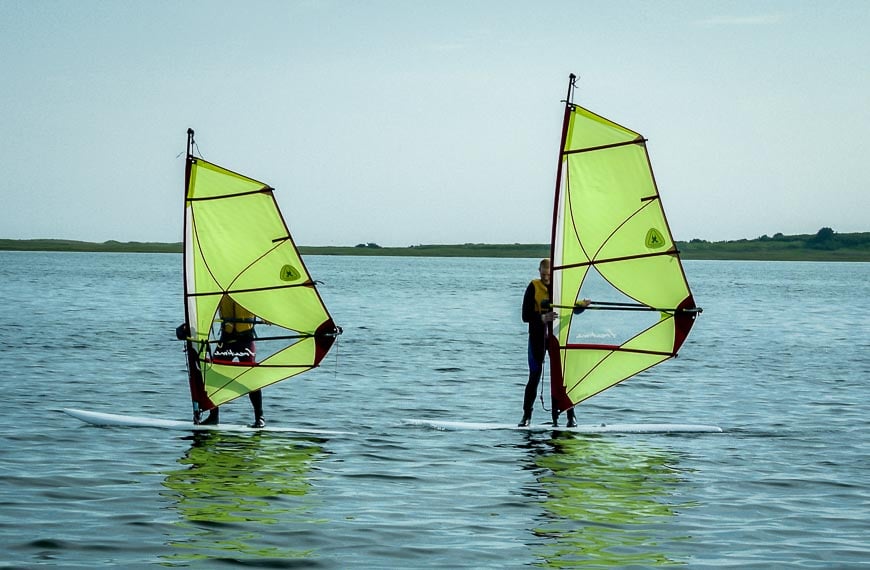 Cycling the Magdalen Islands
The Magdalen Islands are home to a section of the Green Route, Quebec's famous network of cycling trails. On these islands, with only one main road, Highway 199, it's hard, if not impossible, to get lost.
In theory you could cycle from Havre-Aubert to Grande-Entrée and back in a day but that would be 150 km (93 mi) return and sure wouldn't leave you with much time to explore.
The Magdalen Islands deserve to be discovered at a more leisurely pace. With more than 300 km (186 mi) of beaches and so many activities to try, like cave swimming and windsurfing, and with plenty of restaurants offering fresh seafood and local specialties, it's highly likely that you'll want to slow down and savour the experience.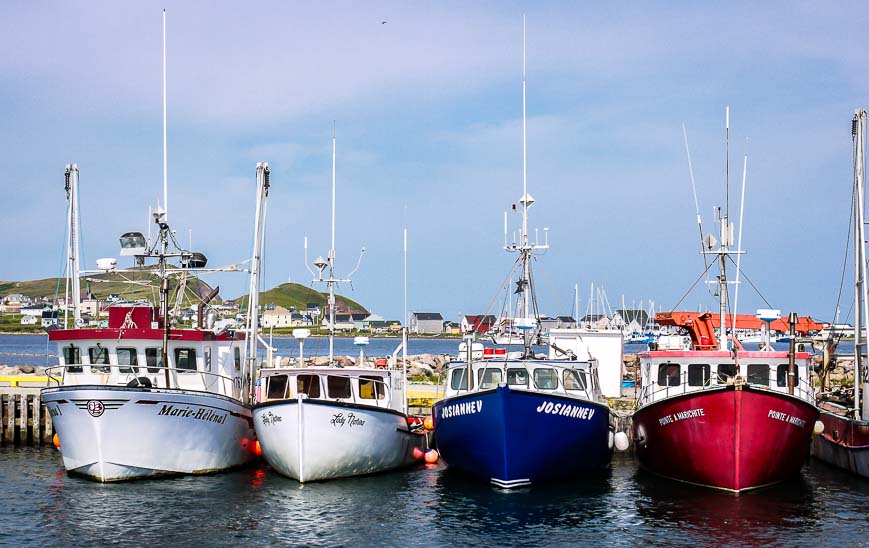 Although you could choose any section of the main road to cycle, you can also have fun exploring all the back roads and side trails on Île du Cap-aux-Meules for example.
Laundry blowing in the breeze, houses painted every colour of the rainbow, lighthouses, and fantastic red rock cliffs are just some of the delights you'll encounter.
Be prepared for near constant wind on the Magdalen Islands. On particularly blowy days, you might want to delay your bike ride. Otherwise hook up with Autobus les Sillons and get a shuttle so you can cycle with the wind at your back.
Where to rent bikes in the Magdalen Islands
There are a few places to rent bikes on the islands. Le Pédalier rents bikes year round including fat bikes that can be used on sand or snow while Éco-vélo des Îles offers e-bikes.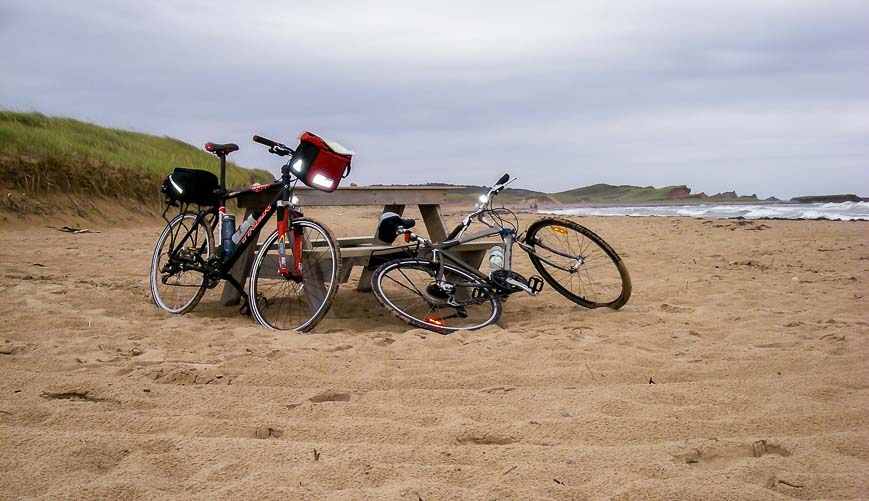 Where to stay on the Magdalen Islands

We stayed at two places on the islands – one of which is one of my all time favourite places to stay – the Domaine du Vieux Couvent. There was a wonderful ambiance about the places, well-appointed rooms and a congenial kitchen.

Other places to consider that I haven't stayed at include Gîte chez Majo and Auberge Paradis Bleu – rated superb.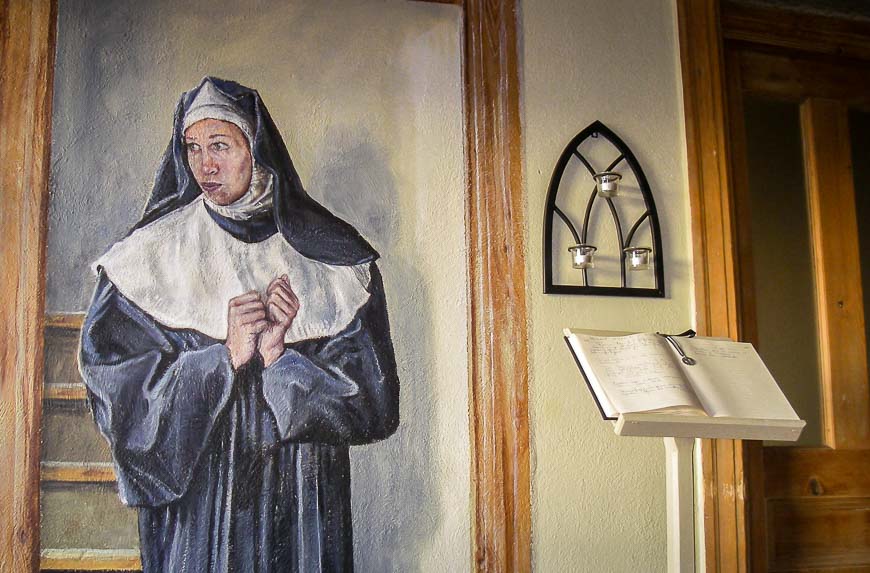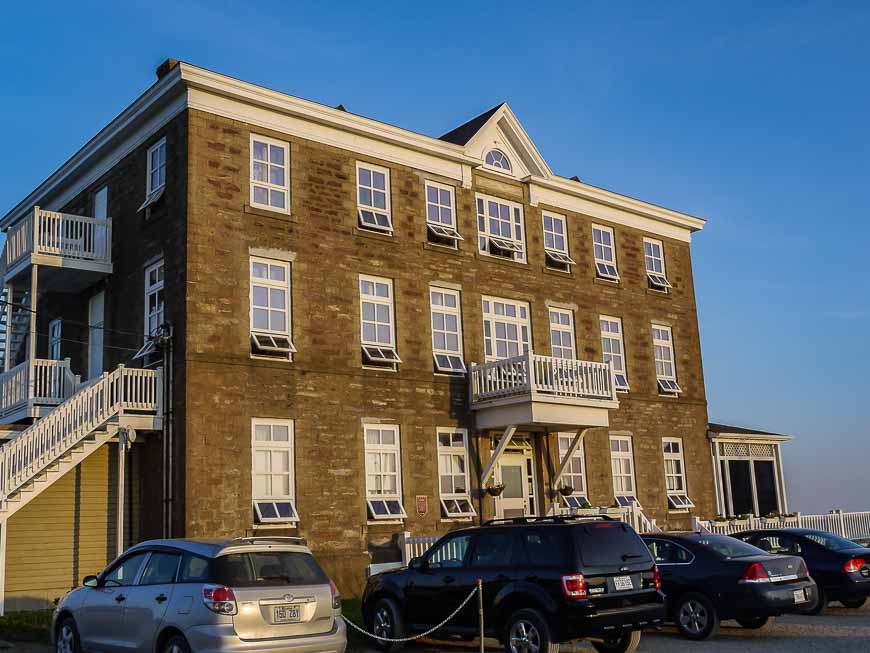 Eating on the islands
The food scene on the Magdalen Islands is excellent but note that many restaurants are only open in the summer.
Year-round you can eat bistro style at Les Pas Perdus. In the summer Cap Dauphin's Ship Shack is a great choice. Le Four à Pain is the perfect place for breakfast – and fish cakes and pizza, but in summer only.
You can also get a very good meal at the Domaine du Vieux Couvent.
There are certainly lots of fast food options as well.
For more information on the islands check out the Tourisme Îles de la Madeleine website. For another reason to visit check out my photos of the Magdalen Islands.
More reading on things to do in Quebec and PEI in summer
Click on the photo to bookmark to your Pinterest boards.