I thought I'd improve my Canadian geography and so I've come up with an A to Z list of Canadian Islands worth a visit. This may be a test of your geography skills too. Start with Anticosti Island in Quebec and finish with Zuckerberg Island in British Columbia.
Anticosti Island
Anticosti Island located in the Gulf of St. Lawrence, is Canada's 20th largest island. It's sparsely populated by humans but there are over 160,000 white tailed deer – with no natural predators.
You'll find Anticosti National Park – with rivers flowing through deep-cut canyons, 125 kilometres of hiking trails and lots of opportunities for kayaking, fishing and camping. Because of reefs, there are more than 400 shipwrecks off its coast. Anticosti Island is accessible via ferries from mainland Quebec.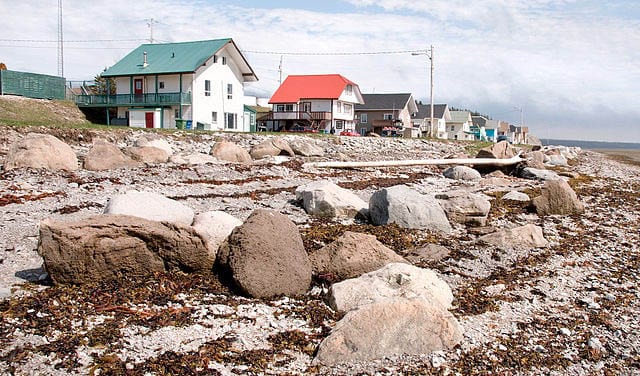 Baffin Island
Baffin Island, located in Nunavut, is the largest island in Canada and the fifth largest island in the world. Iqaluit, the capital of Nunavut, is situated on the southeast coast.
It has more people than any other community on the island with approximately 7,250 residents. Most of Baffin Island lies above the Arctic Circle. Its home to Auyuittuq and Sirmilik National Parks – great destinations for hiking, paddling and wildlife viewing.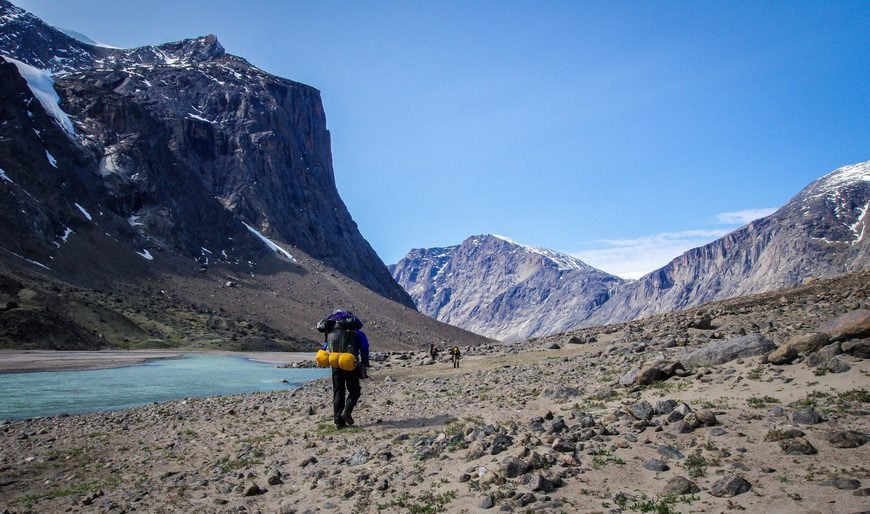 Cape Breton Island
Cape Breton Island, part of the province of Nova Scotia is actually connected to the mainland via the Canso Causeway. It's the 18th largest island in Canada.
The island has a rich history and culture which is still in evidence today. Five main cultures are represented – Scottish, Acadian, Mi'kmaq, Irish and English and you can still hear Gaelic and Mi'kmaq spoken. Cape Breton Highlands National Park is certainly worth a visit. Hiking, biking, kayaking and whale watching are all great activities here.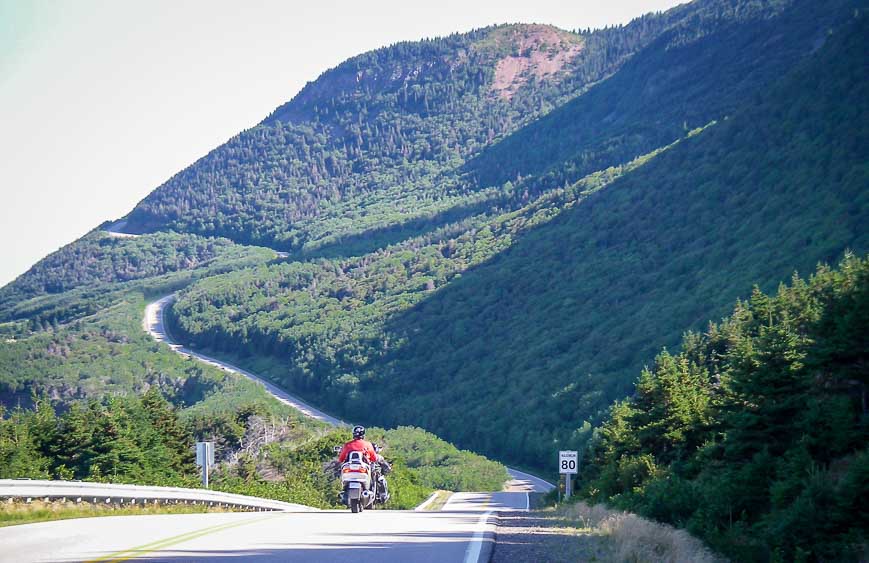 Deer Island
Deer Island, a tiny island just 12 kilometres long is located in the Bay of Fundy and accessed via a ferry from mainland New Brunswick. There are about 1,000 permanent residents, many of whom are involved in the lobster and fishing industry. It's a popular place in the summer for beach-combing, cycling, kayaking, whale watching and photography.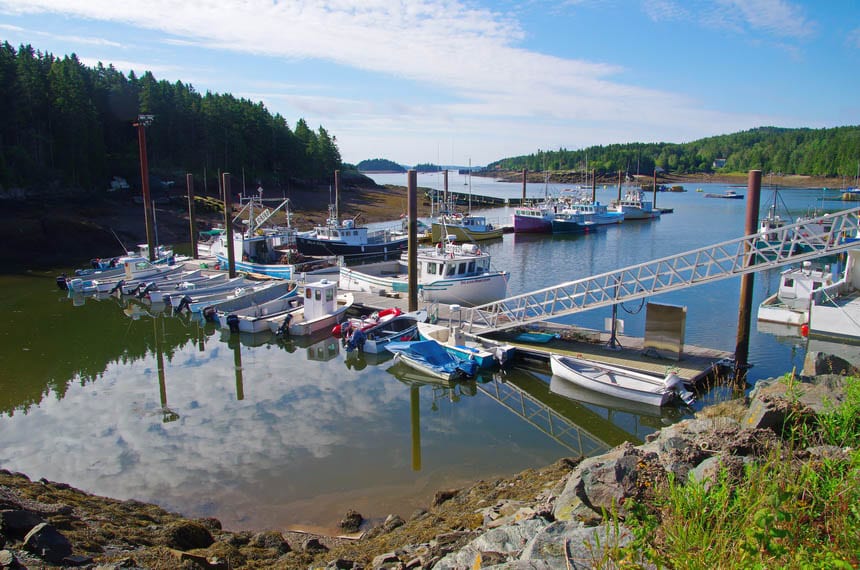 Ellesmere Island
Ellesmere Island located high in the Arctic is 830 kilometres long making it Canada's third largest island and the world's 10th largest.
Much of the island is covered with glaciers and ice though it is possible to hike in Quttinirpaaq National Park – the world's most northerly park, situated less than 800 kilometres from the North Pole. For nature lover's it's a dream with muskox, arctic wolf, arctic fox and Peary caribou sightings possible.
Fogo Island
Fogo Island, home to about 2,700 people, sits off the northeast coast of Newfoundland. It's the largest of Newfoundland's offshore islands accessible via a 50 minute ferry ride from Farewell. It's got lots of things going for it – The Town of Tilting is a National Historic Site.
Its home to the Brimstone Head Folk Festival, an annual boat race across open ocean called The Great Fogo Island Punt Race to There and Back and it attracts artists from all over with a number of modern artist's studios. Scheduled to open this spring is a luxury hotel – the Fogo Island Inn – offering spectacular ocean views from an architecturally very interesting building.
Read: What to do on a trip to Fogo Island, Newfoundland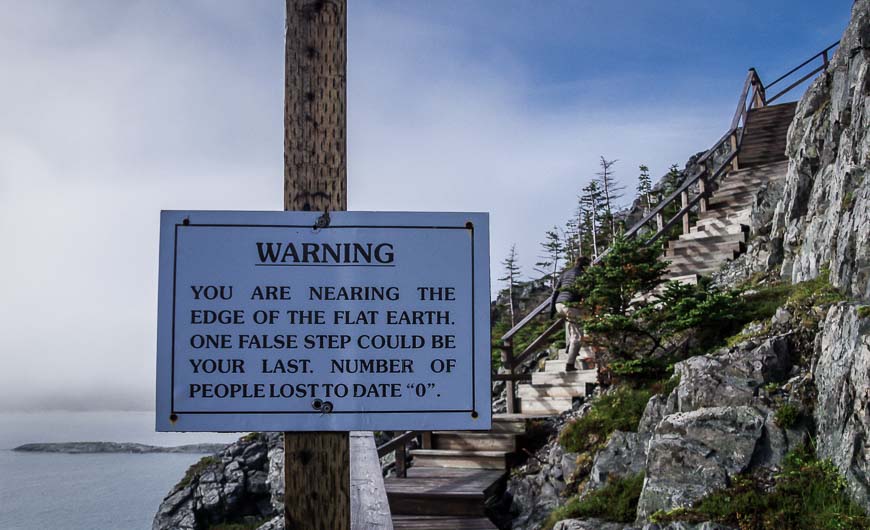 Grand Manan Island
Grand Manan Island located in the Bay of Fundy is the largest of the Fundy Islands. It boasts a population of about 2,500 people. It's a popular summer destination for cottagers and people interested in hiking, kayaking, biking and nature walks.
The island is famous for its' quaint villages and unspoiled seascape.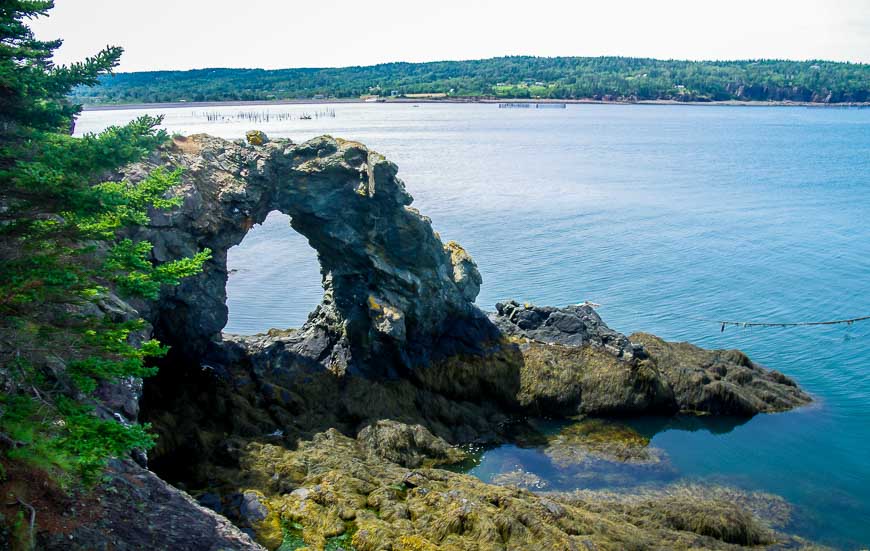 Hornby Island
Hornby Island is one of the northern Gulf Islands, accessible via a ferry from Denman and Vancouver Island. During the Vietnam War it attracted a large number of draft dodgers, many of whom still call the island home.
It's a very popular biking destination and it's easy to paddle around the island in a day. Don't miss a visit to Helliwell Provincial Park featuring the beautiful Helliwell Bluffs and a stand of old growth Douglas fir.
Isle Madame
Isle Madame, located off the southeastern corner of Cape Breton Island is home to about 4,300 people. The island website describes itself as a growing community of artists, writers, entrepreneurs, musicians and craftsmen. In the summer there are beaches to explore and lots of hikes.
Jedediah Island
Jedediah Island is a Marine Provincial Park close to Lasqueti Island (see below). If you can get here – via kayak or sailboat you can camp for free. It offers lovely walking too.
Jenny Lind Island
Jenny Lind Island, named after the Swedish born opera singer, is a small island in Queen Maud Gulf, southeast of Cambridge Bay, Nunavut. No one lives here (this makes up for a lack of "x" islands) but it is considered a Canadian Important Bird Area.
And if you like Canada Geese, Lesser Snow Geese and Ross's Geese then you should get yourself up here. How though I don't know.
King William Island
King William Island, located in Nunavut about the Arctic Circle is Canada's 15th largest island. Its home to about 1,000 people – all of whom live in Gjoa Heaven. It's named after Roald Amundsen's ship the Gjoa. The island is home to large caribou herds. You can take dog-sledding trips, spot polar bears, go fishing and enjoy some bird watching.
Lasqueti Island
Lasqueti Island with a population on only about 400 people is the least developed of the Gulf Islands. Located in the Strait of Georgia it's accessible via a passenger only ferry.
The small community of False Bay offers a hotel and a restaurant but otherwise you need to be self-sufficient. Sailing or kayaking the waters around here is lovely though currents can be challenging.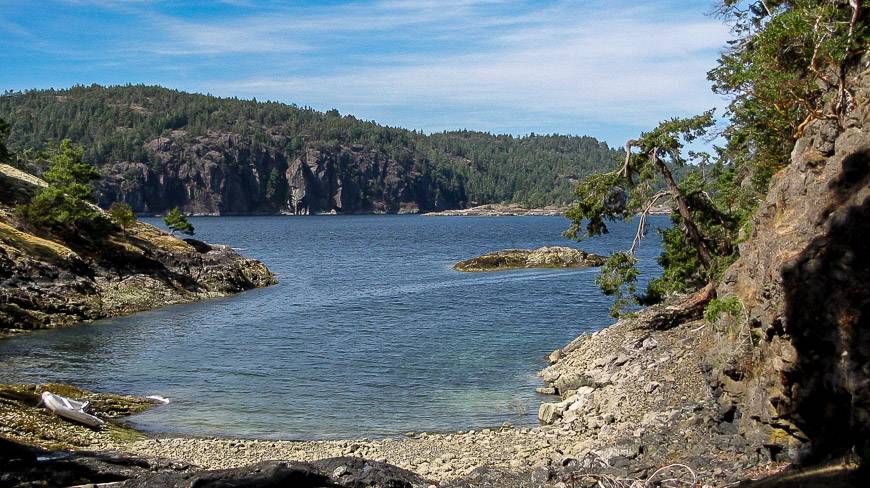 Magdalen Islands
There are lots of islands starting with the letter M but I've chosen Quebec's Magdalen Islands as they are not well known but they definitely deserve a visit. The islands form an archipelago in the Gulf of St. Lawrence.
Some of the approximately 12,800 inhabitants are descended from shipwreck survivors. There have been over 400 in the nearby waters. Beaches rim the islands so it's a perfect summer destination – via a plane or a five hour ferry ride from PEI. Windsurfing is possible, cycling is excellent and there are loads of museums and galleries to check out.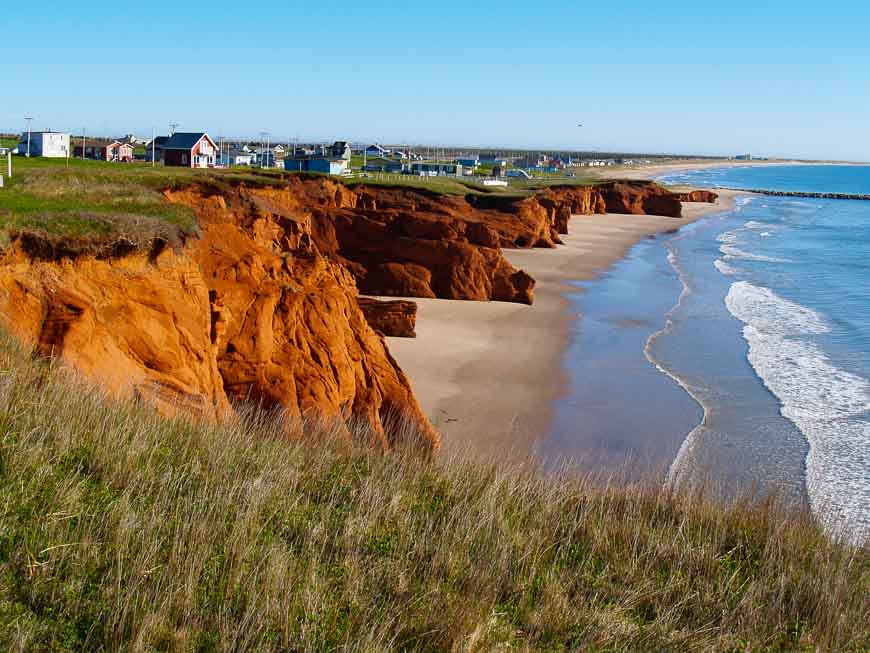 Newfoundland
Newfoundland is Canada's fourth largest island and the world's 16th largest island. Cape Spear close to the capital of St. John's is North America's most easterly point.
The island offers a huge range of things to do. There is amazing hiking, fantastic cycling, whale watching, iceberg viewing, bird watching, pub crawling – you name it, Newfoundland has it. You can read 28 interesting facts about St. John's here.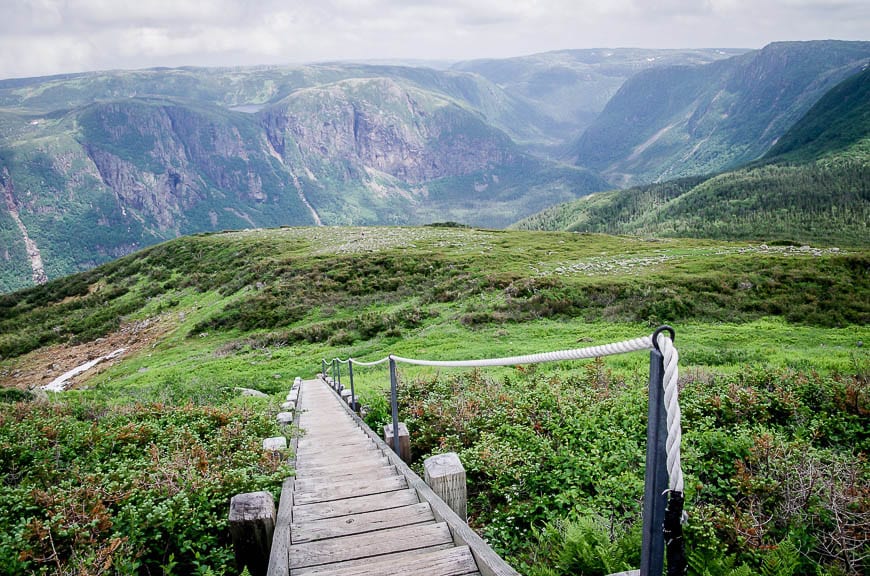 Oak Island
Oak Island is a small island off the south shore of Nova Scotia. It's privately owned so you must get permission before visiting. It's the site of over 200 years of treasure hunting. No one has ever found anything but there's a lot of mystery and intrigue to the place.
Point Pelee Island
Point Pelee Island is the southernmost inhabited spot in Canada. It sits just above the Canada – US border – a whopping 800 km south of Vancouver.
It's a 90 minute ferry ride away from Leamington. Life is slow here but not without its' charms. There are local wines to try, nature walks to enjoy, easy cycling and some of the best bird watching in the country if you time it right.
Quirpon Island
Quirpon Island is a small island located at the northeastern tip of Newfoundland's Great Northern Peninsula. (It is the only island in Canada I know of starting with the letter Q.)
The island is deserted but you can take a 45 minute boat tour through iceberg alley to visit it. The island is in fact Newfoundland's best location for viewing icebergs. Stay in the Quirpon Lighthouse Inn, watch as many as 22 species of whales swim by and enjoy a series of walking trails.
Rum Island
Rum Island is one of the small Gulf Islands that makes up part of the Gulf Island National Park Preserve. It's not inhabited but it can be visited and you can camp overnight. Beautiful white shell beaches, arbutus trees and a view to the US is what you'll get here.
Sable Island
Sable Island sits 175 kilometres off the coast of Nova Scotia. It's a narrow, crescent shaped sandbar that at its widest point is only 1.5 kilometres. Five people live on the island though in summer tourists and scientists visit as well.
The island is a protected National Park Reserve. Over 400 free roaming Sable Island ponies live here as well as thousands of seals and bird colonies. The Great White and Greenland Shark are in the area. The island is also famous for a large number of shipwrecks – some 350 that have sunk in its' waters.
The Toronto Islands
The car-free Toronto Islands are a chain of 15 small islands in Lake Ontario, a short ferry ride away from Toronto. They are the only group of islands in western Lake Ontario. The islands are made up of a mix of residential homes, beautiful beaches including a clothing optional one, an amusement park and bike trails.
Union Island
Union Island is a small island near the community of Kyuquot on the west coast of British Columbia. It's in an area that is perfect for sea kayaking. Fishing is also excellent out of here.
A logging camp has operated for decades on Union Island and a fishing camp too. There are prettier places to camp if you're planning on sea kayaking. Wildlife viewing is also excellent around here.
Vancouver Island
Vancouver Island, accessible via ferries from mainland British Columbia and Washington State, is the largest Pacific Island east of New Zealand.
It's Canada's 11th largest island, the world's 43rd largest island and the second most populous island in Canada. It offers the mildest climate in Canada. And there are loads of towns and cities to explore and a phenomenal range of outdoor activities. Here are 25 must do activities on Vancouver Island.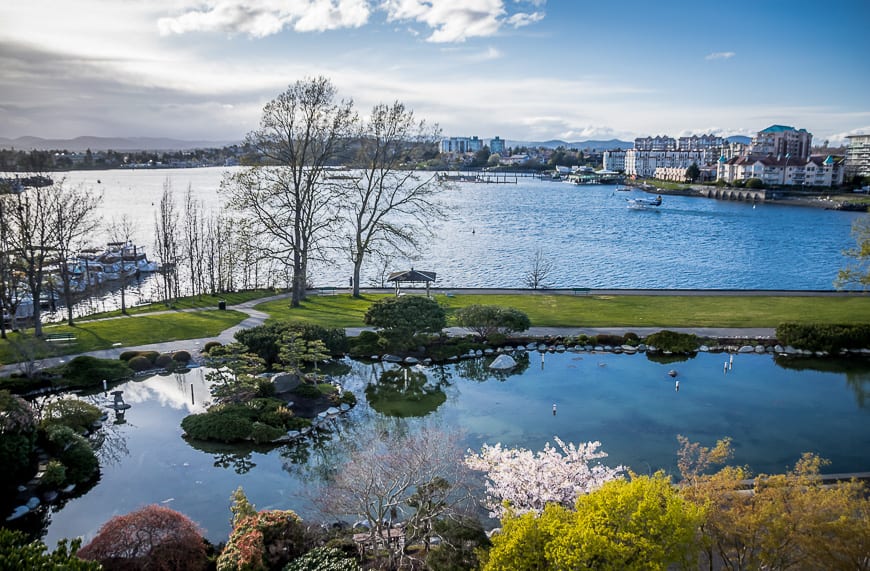 Wolfe Island
Wolfe Island sits at the spot where Lake Ontario joins the St. Lawrence River. Wolfe Island is accessed by a year round, free ferry ride from the Kingston waterfront. It's got about 1,400 local residents though those numbers swell in the summer months. It's a great place to go biking or just to come for a meal.
X – There are no islands to my knowledge in Canada that start with the letter X.
Yeo Island
You know you're getting desperate when you can't find another island that starts with y – other than Yeo. Yeo is in the northern coast region of BC, separated by the Spiller and Bullock Channels. What happens here is anyone's guess. Please let me know.
Zuckerberg Island
Zuckerberg Island is a city park located at the confluence of the Columbia and Kootenay Rivers accessed via a suspension bridge from the town of Castlegar in south central BC. Take a walk through the park and discover a Russian Orthodox Chapel House built by Alexander Zuckerberg.
Have you any suggestions for must visit Canadian Islands?
Further reading on islands in Canada
Click on the photo to bookmark to your Pinterest boards.