Named for Princess Louise Caroline Alberta, the daughter of Queen Victoria, Alberta is the fourth largest province in Canada by area. As such it boasts a diverse landscape so that there is quite literally a lifetime of things to see and do. It's hard to pick only 25 of the best things to do in Alberta when there's a wealth of fun and interesting things to do in the province. This subjective list of the best things to do in Alberta just scratches the surface of what's out there.
The Rocky Mountains are justifiably the most famous and visited feature of the province, but the Badlands with their wildly eroded rock formations are also worthy of a trip or two. The prairies have their own beauty, though it's more subtle and not appreciated by everyone.
From north to south the province is over 1,200 km long and that's as the crow flies. It's impossible to see all but a small section of it if you only have a few days. My recommendation would be to focus on a region and explore it in depth.
This post includes some affiliate links. If you make a qualifying purchase through one of these links, I will receive a small percentage of the sale at no extra cost to you. Thank you very much for your support.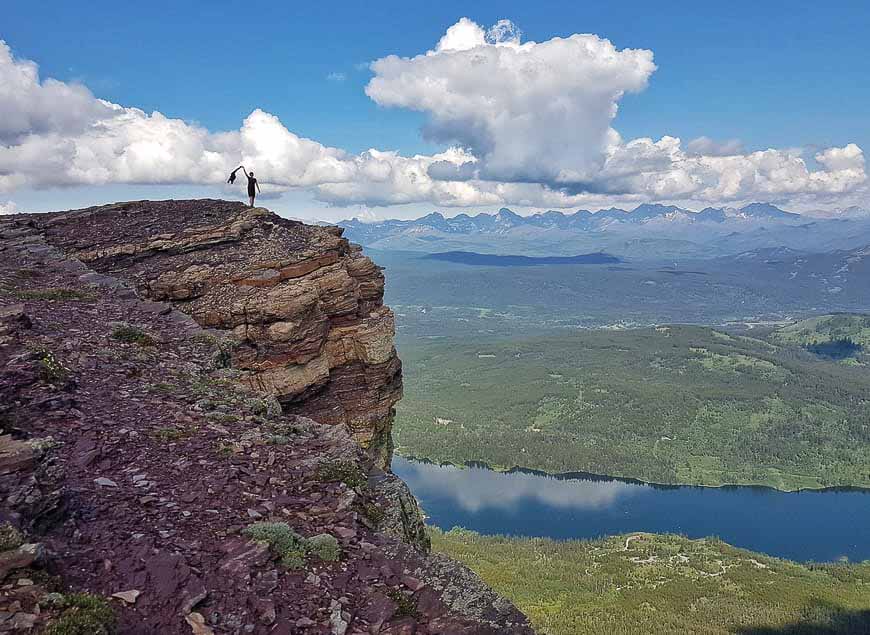 Top 25 BEST Things to Do in Alberta
Visit Wood Buffalo National Park
Straddling the border with Alberta and the Northwest Territories is Wood Buffalo National Park. It's Canada's largest park. And it's bigger than Switzerland. It's also a UNESCO World Heritage Site and home to the world's largest population of wild bison.
Also of note is the fact that it's the nesting grounds for the endangered whooping crane. It's got the world's largest beaver dam and one of the largest inland freshwater deltas in the world. The downside is that it's hard to get to.
Your best bet is to drive into it via Fort Smith in the Northwest Territories. Via Fort Chipewyan in Alberta, you can only access the park via air or water.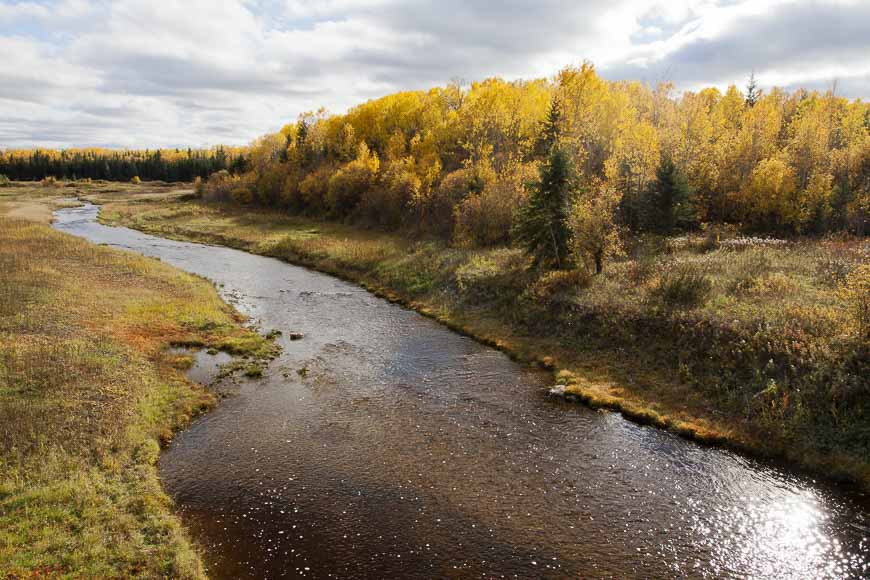 Go paddling in Alberta
People don't usually think of Alberta as a paddling destination and yet some of my most memorable trips have been in this province.
The prairie rivers – like the Milk River and Red Deer River are particularly beautiful. Or if you'd prefer lakes do the three to four day loop in the Lac la Biche area north of Edmonton.
Read: 9 of the Best Places to Paddle in Alberta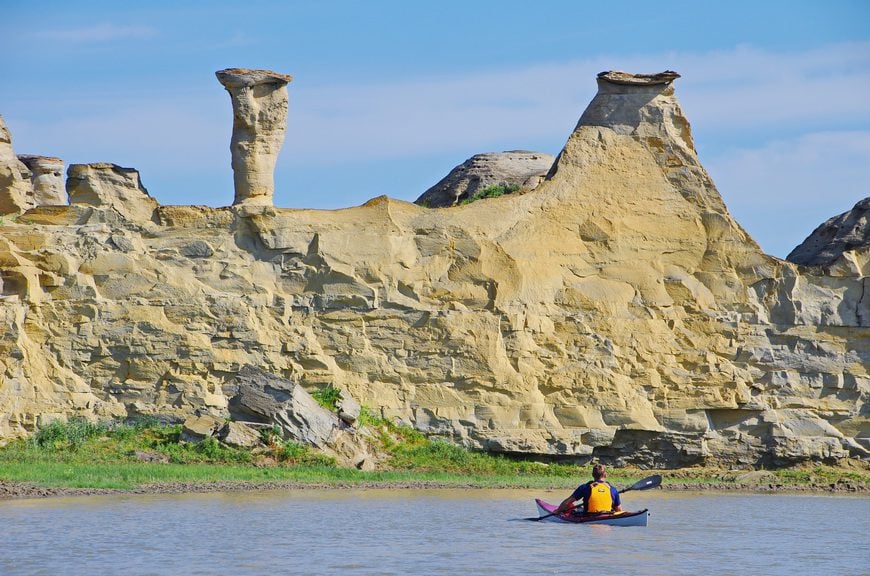 Stay at The Nest on Lesser Slave Lake
If you're a birder then an overnight stay starting in late May at the Boreal Center for Bird Conservation in Northern Alberta on Lesser Slave Lake will be something to consider. The Point Pelee effect seems to be in action here. (Note that it is closed indefinitely for the 2022 season but I hope it reopens. You'll have to camp nearby instead.)
Birds avoid crossing the lake and are funneled along the shoreline where you can see them in higher numbers than you'd normally expect. There is a cabin that can be privately booked right next to the bird conservation center – allowing you to take advantage of lakeside walks and beautiful sunsets.
Explore Willmore Wilderness Park
Head to the town of Grand Cache near the western edge of the province. Its setting, on a plateau, offers views of many peaks of the Rockies foothills. It's also the gateway to Willmore Wilderness Park – a vast area of wilderness adjacent to Jasper National Park.
Here you'll find 750 km of backcountry trails as well as hundreds of kilometres of horseback riding trails. The park is best known for its grassy valleys, sub-alpine and alpine ridges, alpine meadows, mountain peaks and glaciers on some of the high mountains.
Pay a visit to Elk Island National Park
Elk Island National Park, located less than an hour's drive east of Edmonton, offers loads of hiking trails as well as some beautiful canoeing on Lake Astotin.
In the winter it's a peaceful spot to go cross-country skiing and snowshoeing. It's also got winter programming at night where an interpreter helps you explore the dark skies.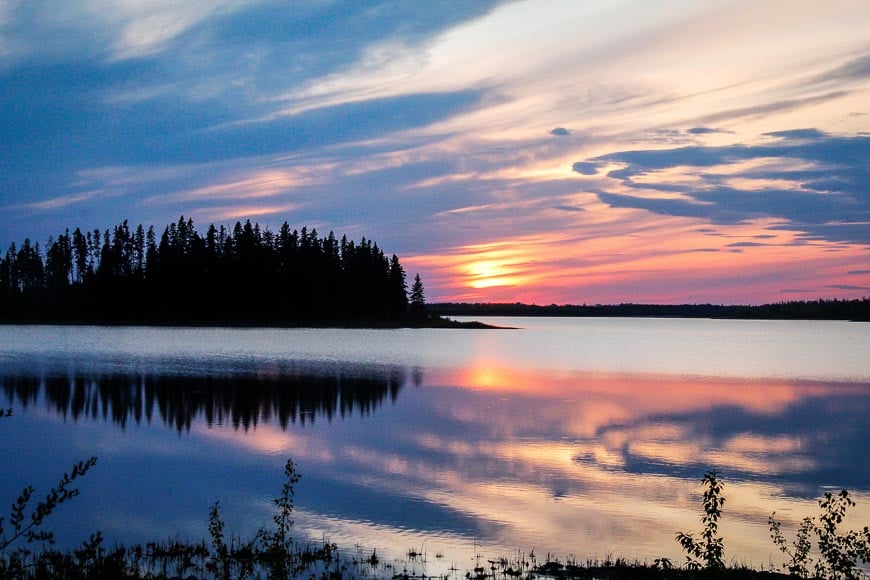 Don't miss a trip to Dinosaur Provincial Park
Dinosaur Provincial Park is a phenomenal place even if you have zero interest in dinosaurs. The badlands scenery here is fantastic – truly a photographer's dream. There are a number of easy hikes to do as well as a very worthwhile guided tour to see dinosaur skeletons in place.
The park is a UNESCO site because of some of the most important discoveries ever from the Age of Reptiles. You can camp here though it gets really hot in the summer. Glamping is excellent but reserve ahead.
It's an easy day trip from Calgary. Allow a couple of hours driving time in each direction. Remember you're heading towards Brooks, not Drumheller!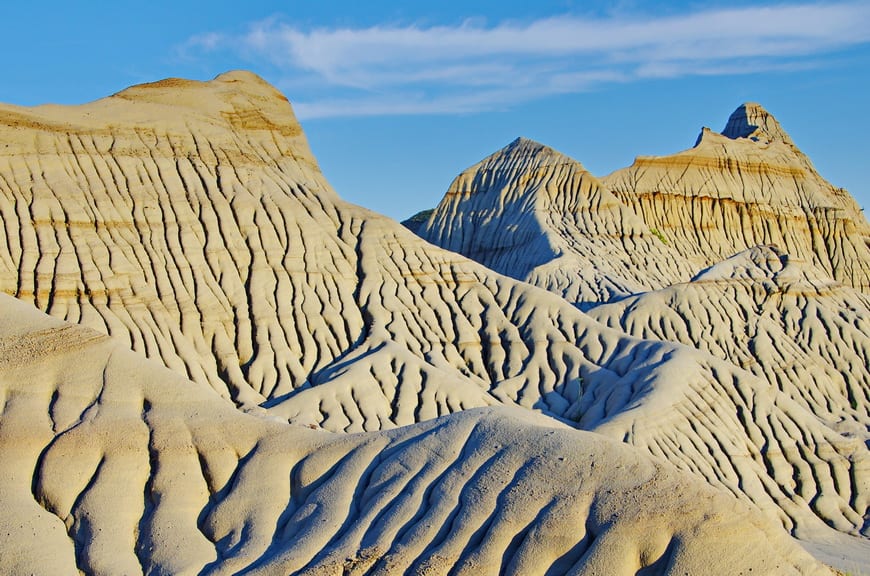 Go to the Royal Tyrrell Museum in Drumheller
If you are a fan of dinosaurs, don't miss a visit to the Royal Tyrrell Museum in Drumheller. It's a world class center for paleontological research. Their collection includes more than 110,000 fossil specimens and 40 dinosaur skeletons.
Should you be hungry post tour check out Bernie and the Boys – a restaurant the Constant Rambler describes as offering simple comfort food.
Don't miss a walk on the Interpretive Trail behind the museum. In winter it's particularly beautiful.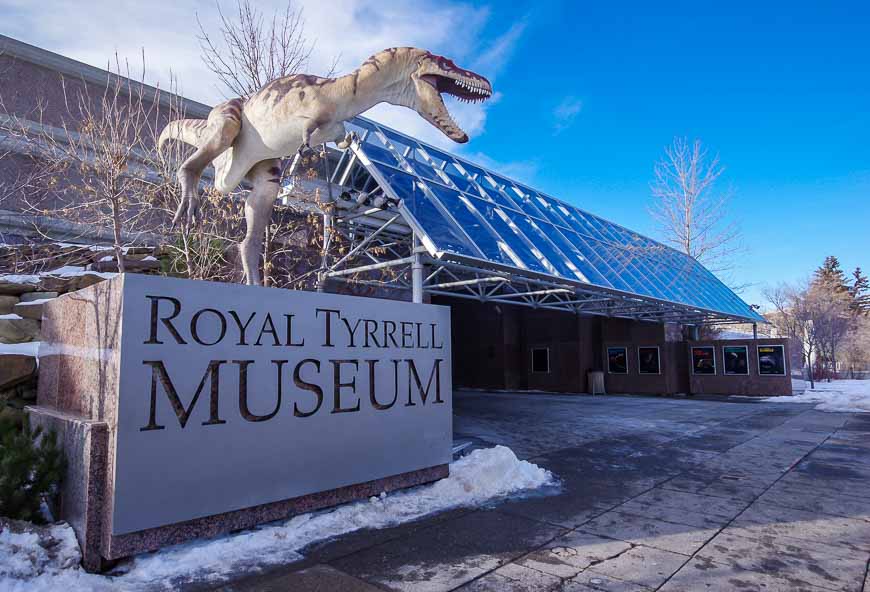 Eat Chinese food in small town Alberta
If you're in eastern Alberta – in what feels like the middle of nowhere and you're hungry and it feels like nothing is open do not despair. Lilly Wong's Golden Chinese Restaurant in the town of Foremost, soon to be known for its drone testing more than anything else, is the place to go. It's open on national holidays and according to my friend Judy, the food is very good.
Spend a night in Rosebud
Check out the galleries and cafes in the pretty little town of Rosebud – population 90, located about 90 minutes east of Calgary. Don't miss a performance at the Rosebud Theater.
Check out the Dinosaur Trail
Drive the Dinosaur Trail – a route that's well signed. It takes you from Drumheller along the north side of the Red Deer River on Highway 838, a secondary road to the Bleriot Ferry.
Cross the river and return to Drumheller on the south side of the river. Get out and admire the views of Horsethief Canyon. Don't miss a stop at the Orkney Viewpoint.
You can bike the Dinosaur Trail too but be warned. In summer, this area is one of the hot spots in Alberta.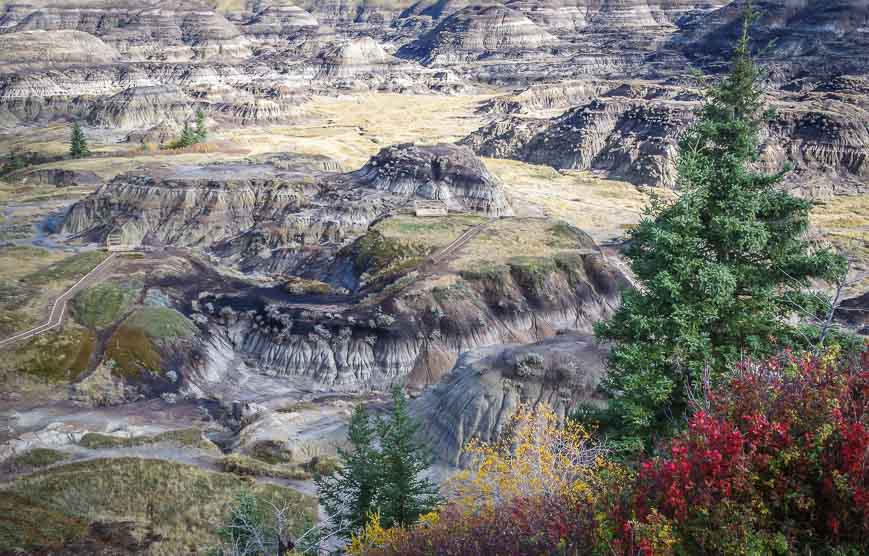 Head to Cypress Hills in southeastern Alberta
Cypress Hills Interprovincial Park, located in the southeastern corner of the province, is loaded with unusual features. Not only does it boast the highest elevations between the Rocky Mountains and Labrador you can find ecosystems ranging from prairie and wetlands through to grasslands and lodgepole pine forests.
The bird life in the park is outstanding – with 220 species sighted. (I recommend their nature tour.) The one thing you don't have to worry about here are bears though there are cougars.
In the park there are numerous hiking trails which double as cross-country ski trails in the winter. Come summer, Elkwater Lake will beckon you to swim and kayak.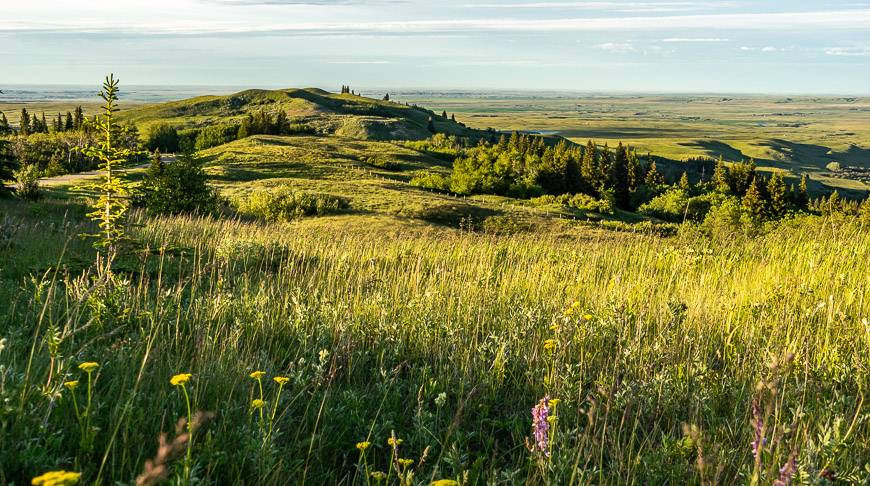 Be sure to visit Waterton Lake National Park on the border with Montana
Southern Alberta is home to Waterton Lakes National Park. Its small compared to its next door neighbour – Glacier National Park in Montana – but it sure is beautiful, even after the fires.
Read Things to do in Waterton Lakes National Park before you visit. I think the most fun thing I did was to take an e-bike up Red Rocks Parkway and then to finish the day with high tea at the Prince of Wales Hotel.
Hiking too is out of this world. One trail I can personally recommend is the infamous Crypt Lake trail. And I'd suggest the Lineham Ridge Trail hike and Carthew-Alderson hike.
Where to stay in Waterton
Reserve a space at the Townsite Campground on the lake if you're into camping. You can reserve online or call Parks Canada at 1-877-737-3783.
If you want to do your own cooking I highly recommend Waterton Glacier Suites. It's also walking distance to everything.
If you're after a B&B experience Northland Lodge is a very good choice. And if it's an iconic hotel you're after in an incredible setting then check out the Prince of Wales Hotel. If you don't stay there you can always enjoy their high tea or a drink in the lounge.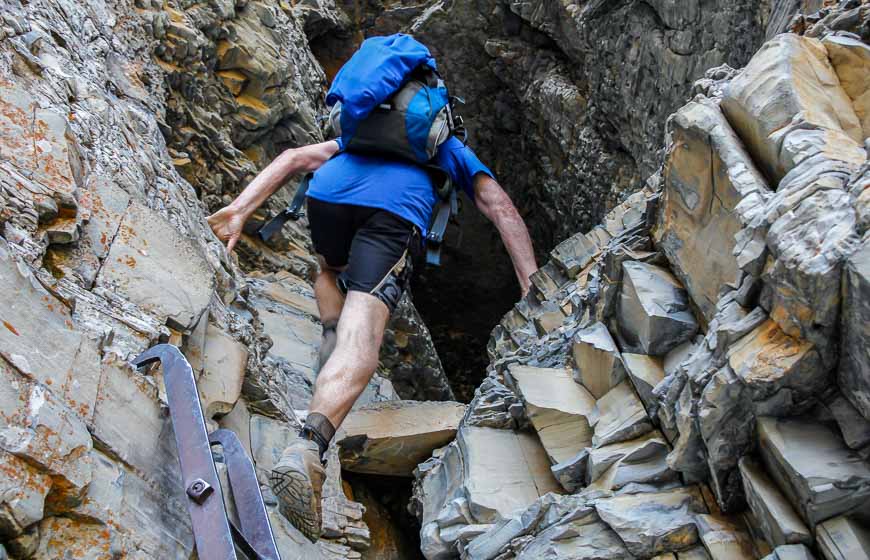 Visit one of Alberta's UNESCO sites – Head-Smashed-In Buffalo Jump
Heading north from Waterton Lakes National Park, you'll come across Head Smashed in Buffalo Jump. Visit. It's actually a UNESCO site and although the site looks underwhelming, it's still starkly beautiful, the museum exhibits are excellent and the story is compelling.
Spend time in Calgary, even if it's not during the Stampede
Calgary may not be everyone's cup of tea but come Stampede time, it sure has a lot of community spirit. Every year the Calgary Stampede takes place in early July and runs for nine days. Apart from a giant parade, there are grandstand shows every night, a daily rodeo, free pancake breakfasts all over the city and an amusement park.
If you're not the stampede type perhaps you'd enjoy tubing on the Bow River or cycling on the 550 or so kilometres of pathways. Try the new iFLY Indoor Skydiving, visit museums and check out neighbourhoods like Kensington and Inglewood.
Where to stay in Calgary
I live in Calgary so I never need to spend a night in a hotel. But there is one place I always recommend to guests – for the pool, ambiance and rooms – and that's The Hotel Arts. If you need a hotel at the Calgary airport the Marriott is an excellent choice. It's also just a short walk to the terminal.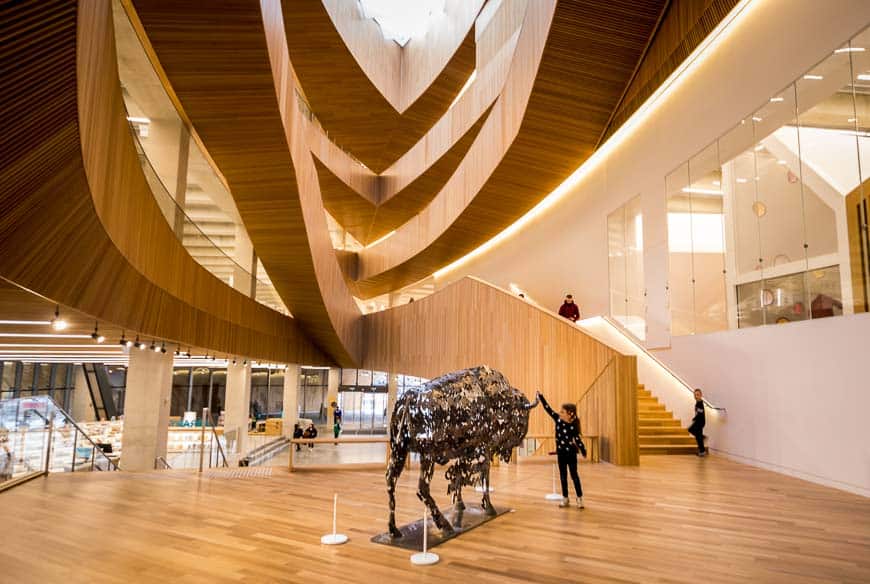 Go for a hike in Kananaskis Country
Kananaskis Country is like a miniature version of Banff National Park but with little in the way of amenities. It's a fabulous place to hike, camp, bike and ski.
It's home to Peter Lougheed Provincial Park and Nakiska Mountain Resort. Check in at the Barrier Lake Visitor Center along Highway 40 for staff recommendations on what to do. For hiking I'd highly recommend any of the following – Burstall Pass, Wasootch Ridge and the King Creek Ridge hike.
There are only a couple of places to stay in Kananaskis Country. My favourite is Mount Engadine Lodge – for at least two days no matter what the season. The Kananaskis Mountain Lodge is a close second now that the hotel has been fully renovated and the fabulous Kananaskis Spa is right next door.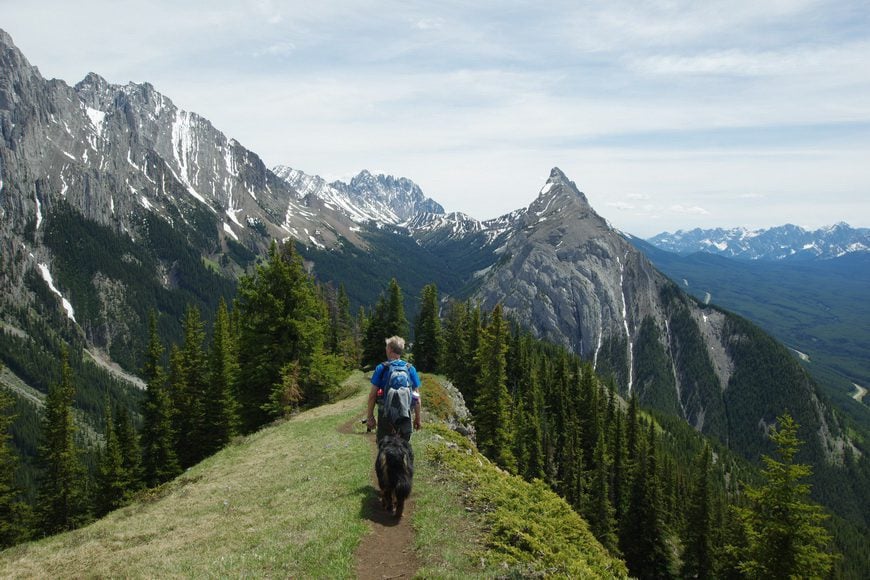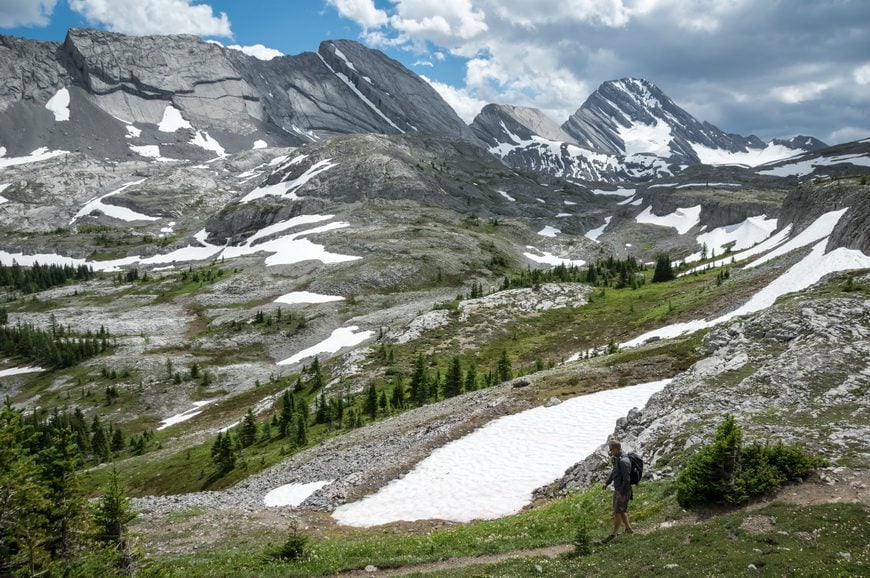 Visit Banff National Park
A visit to Banff National Park is obviously on the must-do list of just about any out of town visitor. It won't disappoint – if you get away from the summer crowds wandering the streets of downtown Banff. What to do with perhaps limited time will be the biggest decision you need to make.
In the summer and fall, the hiking is superb. In the winter there are three downhill ski resorts within the park and loads of cross-country skiing. The Johnston Canyon Icewalk is memorable too.
A visit to Moraine Lake and Lake Louise should figure high on your list. And for a relatively easy hike with wonderful Rocky Mountain scenery, do the hike to the Little Beehive and Lake Agnes Teahouse above Lake Louise. Or do the harder hike to the Big Beehive and get views like you see in the photo below.
Where to stay in Banff
The Fairmont Banff Springs Hotel is a beautiful place to stay – though a pricey one. If you don't want to be in the thick of the craziness in Banff in summer, but you still want to be close by I'd suggest The Juniper Hotel & Bistro. They also have an excellent restaurant.
I have enjoyed several stays in Buffalo Mountain Lodge. They have an awesome outdoor hot tub and a great restaurant too. Plus free bikes in summer.
On the hotel strip I like the Moose Hotel. If you're traveling in a group or as a family and you're cool with bunkbeds (not all rooms) then the cheerful Canalta Hotel is a great choice. If you're after the hostel experience check out Samesun Banff.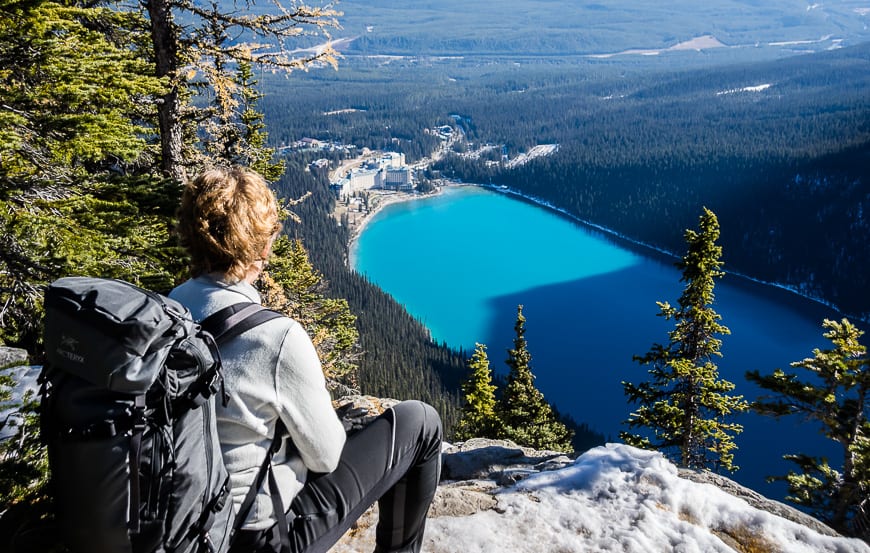 Buy tickets for the Banff Film Festival
In late October and early November head to Banff for the world class Banff Film Festival. You'll be inspired by writers, videographers and photographers. You could literally spend a whole week watching films and listening to speakers. But you can show up for a single talk too. Reserve tickets in advance.
Go horseback riding in the Rockies
Unleash your inner cowboy and try a guided horseback riding trip in the Rockies. Go for an hour or go for a week. If it's a short trip the ride to the Plain of Six Glaciers Teahouse above Lake Louise looks like fun. There is some lovely horseback riding out of Waterton Lakes National Park too.
I'd also highly recommend the 3-day horseback riding experience out of Banff that takes you up to Sundance Lodge.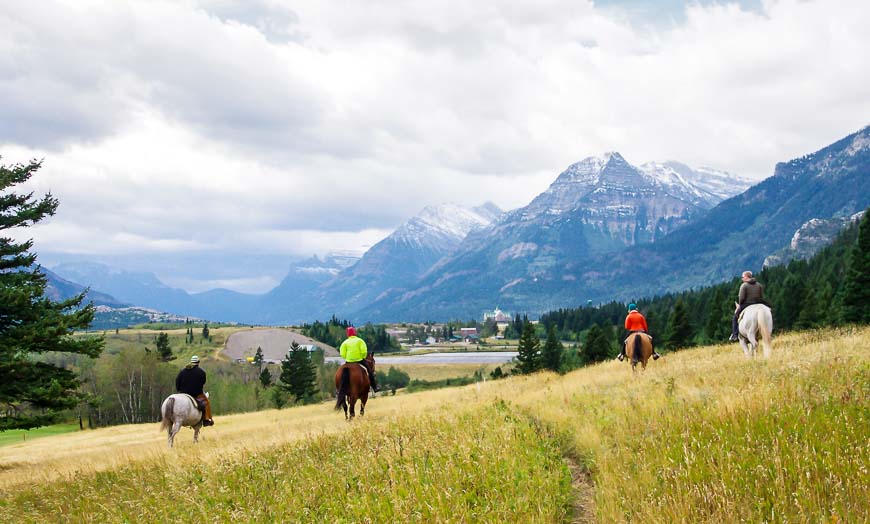 Spend a few days driving the Icefields Parkway
Drive the Icefields Parkway – probably the prettiest drive in all of Canada. Try to do it in the summer as winter driving can be very hazardous. Bring warm clothes too – even in the height of the summer.
Allow a minimum of fours to drive it – but ideally give yourself a few days so you can stop and take in the scenery.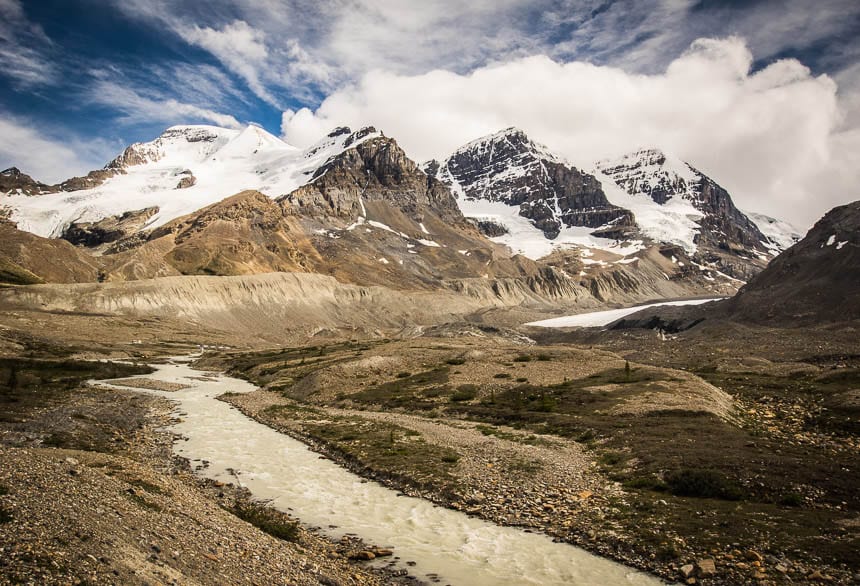 Canoe, kayak or cruise Maligne Lake in Jasper
Take a boat ride on Maligne Lake in Jasper National Park. Even better, book a trip (now as campsites fill quickly) and canoe or kayak down to the end of Maligne Lake and stay for a few days.
Spend a weekend at any time of the year in Edmonton
Edmonton is definitely worthy of a visit – especially if you like shopping or festivals. The West Edmonton Mall is the largest in North America with plenty of indoors activities to do other than shop. The city boasts 30 annual festivals including the internationally renowned Folk, Fringe and Street Performers festival.
Where to stay in Edmonton
I have several places I really like in Edmonton but my favourite is the Fairmont Hotel Macdonald for its location and views in summer from the patio. I also really like the rooms in The Matrix Hotel.
Best things to do in Alberta – in the Crowsnest Pass area
Check out the historic Crowsnest Pass Area made up of five small towns – Hillcrest, Bellevue, Frank, Blairmore and Coleman. Highway 3, the road that you take to Fernie, bisects the area.
If it's history you're after you'll find plenty of sights to see – some with a mining focus but also the Frank Slide, Canada's deadliest landslide. Don't miss the Frank Slide Interpretive Centre, a fascinating place to visit.
Hiking around here is also terrific – and mostly undiscovered. The must-do hike is Turtle Mountain where the Frank Slide started.
Where to stay in the Crowsnest Pass Area
I spent a couple of nights at Country Encounters in Coleman. Not only was the room large and lovely, the breakfasts here are excellent.
Visit Blackfoot Crossing Historical Park
Check out Blackfoot Crossing Historical Park, located about 100 km east of Calgary. This National Historic Site pays tribute to the cultural heritage of the Blackfoot Confederacy. Enjoy exhibitions, performances and the self-guided tour of numerous historic sites within the park. Noteworthy too, is the fact the park is home to one of the largest intact prairie river systems in North America.
Enjoy the magic of the Northern Lights in Fort McMurray
You probably have heard about Fort McMurray, but not always in a good light. It's the home of Canada's famous oil sands. I was there for a different reason one March – a magical two evenings viewing the Northern Lights. It's one of the best places in Canada to see them and the season is longer than in many other areas. Our group enjoyed three hours of non-stop dancing lights in shades of purple, pink and green.
It's a short flight up to Fort McMurray from both Calgary and Edmonton – and something I highly recommend doing. You can add on a dogsledding tour along with cross-country skiing and snowshoeing in the boreal forest.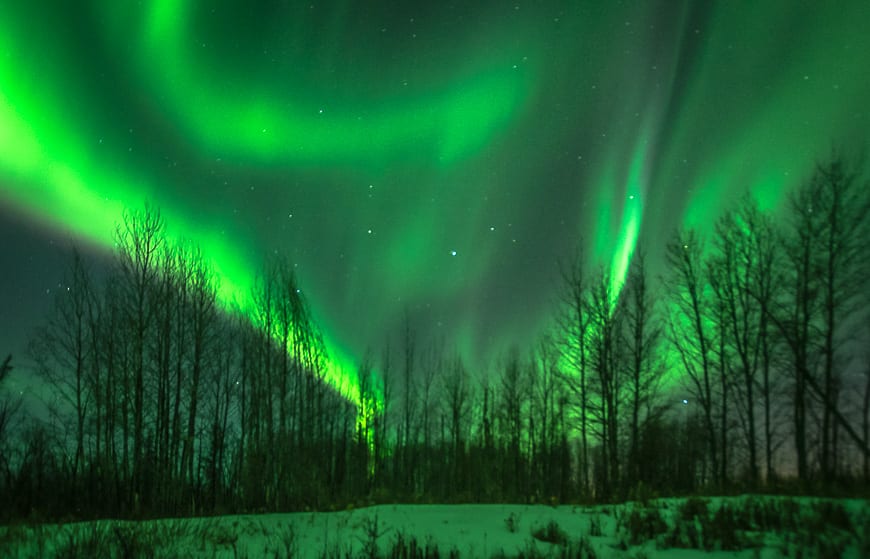 Visit Sulphur Gates Provincial Recreation Area
Visit the Sulphur Gates over an hour or two if you just want to gawk. What you'll get are spectacular views of the confluence of the Sulphur and Smoky Rivers along with the Sulphur River Canyon. Enjoy these views via a short trail from the parking lot.
It is possible to camp at the parking lot too, though facilities are minimal. However, it does allow you to spend some extra time hiking in the area – either in the Wilmore Wilderness Area or on one of the trails you pass on the drive up.
Click on the photo to bookmark to your Pinterest boards.