Imagine a great play list, the wind in your face and the freedom of the road as you experience one or more of these beautiful road trips in Canada. We're spoiled for choice in this country – though the season for road trips in Canada tends to be short – unless you love driving in snow.
Described are 15 of the best road trips in Canada – covering the Yukon all the way to Newfoundland. Some will take you only a day, some a week – though it's almost always easy to extend the experience. You may even want to do them all one day. I have personally driven all of these road trips in Canada.
This post includes some affiliate links. If you make a qualifying purchase through one of these links, I will receive a small percentage of the sale at no extra cost to you. Thank you very much for your support.
Dempster Highway in the Yukon
Why drive it? Ideal for adventuresome travelers who want to get a big taste off Canada's desolate Arctic landscape while driving across the Arctic Circle.
Best time – Summer is a great time to enjoy one of Canada's best road trips, but for fall colours plan for late August.
Time needed – Allow 12 -16 hours of driving time in each direction, or approximately four days in total, more if you continue to Tuktoyaktuk.
Experience – Drive 740 km on an all-weather dirt road that connects the Klondike Highway to Inuvik. As of 2017 you can also drive 147 km from Inuvik to Tuktoyaktuk.
The scenery is especially grand as it cuts through the Tombstone, Ogilvie and Richardson mountain ranges. Drive through true wilderness, always on the lookout for wildlife. If you want to see a caribou herd, drive the Dempster between mid-September to late October, or again in March and April.
You must go prepared as gas and diesel is only available in Eagle Plains, Inuvik, Fort McPherson and Tuktoyaktuk.
TIP: If you want to break up the drive with a short but stunning hike, I highly recommend the Goldensides hike in Tombstone Territorial Park.
Vancouver to Calgary road trip through the Rocky Mountains
Why drive it? Beautiful mountain scenery for a good chunk of the drive with pleasant, pastoral scenery for a few hours in the Salmon Arm area.
Best time – One of the best road trips in Canada that can be done year round but in winter Rogers Pass, in particular, can be challenging and is often closed for avalanche blasting. I'd recommend the summer and fall.
Time needed – 11 hours minimum and up to several days depending on what stops you make
Experience – It's a 1,000 km very scenic road trip through the Rocky Mountains if you don't venture off the Trans-Canada Highway. But you could take an alternate route via Whistler and Lillooet to hook up with the Trans-Canada Highway in Kamloops.
There are lots of interesting stops along the way heading east including Salmon Arm, Revelstoke, Mount Revelstoke National Park, Glacier National Park, Golden, Yoho National Park, Lake Louise, Banff and Calgary.
There are loads of great hikes to do, and most are easily accessible from the Trans-Canada Highway. Some of my top picks would be Eva Lake in Mount Revelstoke National Park, the Hermit Trail in Glacier National Park, the Iceline Trail in Yoho National Park and the Lake Agnes – Big Beehive hike out of Lake Louise.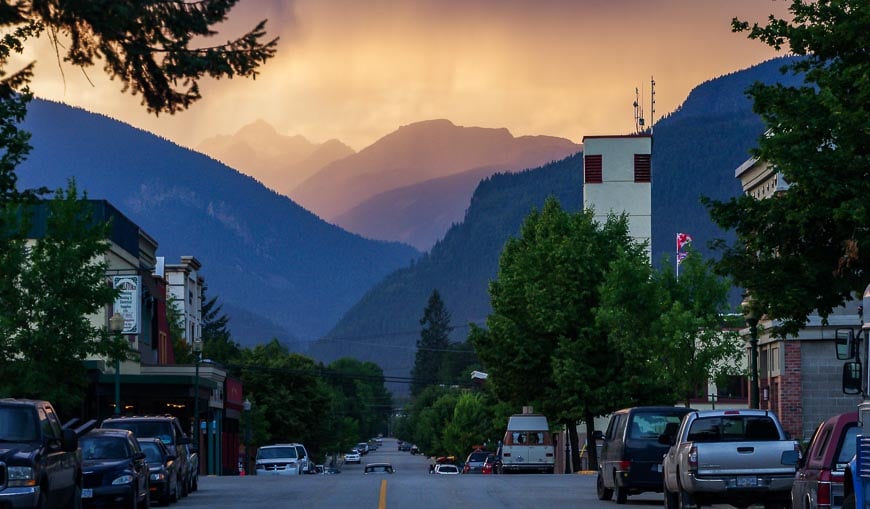 Sea to Sky Highway road trip in British Columbia
Why drive it ? Spectacular vistas for most of its length along with several interesting communities and provincial parks to explore. Even though it's a short drive, it's still one of the best road trips in Canada and great for people who have never been to Whistler before.
Best time – The Sea to Sky Highway is pretty when the sun is shining no matter what time of year it is. On a foggy day you won't see any of the gorgeous mountain vistas.
Time needed – From West Vancouver you can drive the Sea to Sky Highway to Whistler in as little as 75 – 90 minutes. If you continue onto Pemberton allow another 30 minutes. Make a day of it, especially in summer.
Experience – Drive spectacular Highway 99, often parallel to Howe Sound, starting in West Vancouver with multiple stops in any number of small communities and provincial parks along the route.
Notable spots to explore include Porteau Cove – with its lovely sandy beach and views across Howe Sound to Anvil Island. It's actually a popular scuba diving destination and one of the prettier places to camp but note that trains do run through the night near the campsite.
In Britannia Beach, visit Britannia Mine Museum National Historic Site and travel deep into what was once the largest copper producing mine in the Commonwealth. The Galileo Coffee Shop is a great spot to pullover for if you need a coffee and pastry fix.
Check out Shannon Falls, the third highest waterfall in British Columbia and either take the gondola or hike up Stawamus Chief at the edge of Squamish. Views are extraordinary.
Go for a swim in Alice Lake come the summer and be sure to check out and Brandywine Falls, a 70 m waterfall. The best views of the whole drive – I think – are those of the Tantalus Range, as you approach Whistler. There are several pullouts along the highway so you can better enjoy the view.
Recommended reading: What's the Better Place to Visit – Whistler or Banff?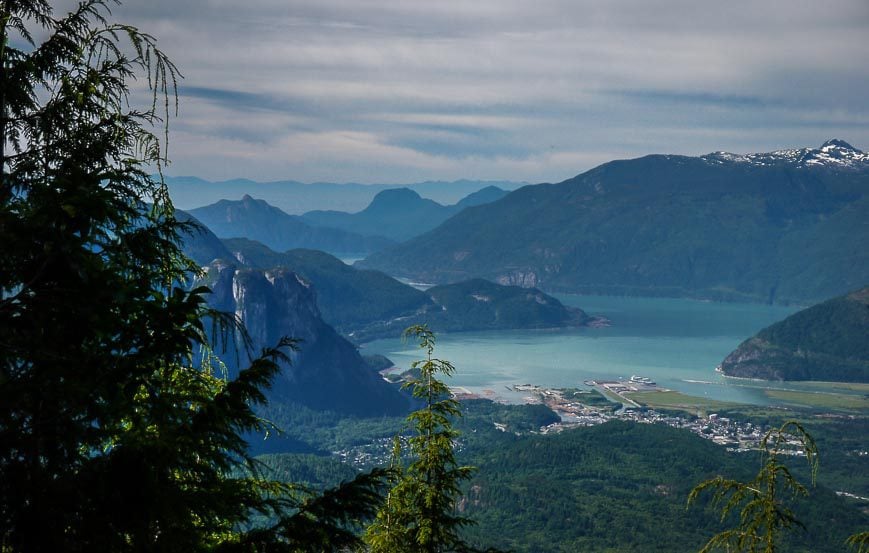 Calgary – Turner Valley – Highwood Pass – Canmore – Calgary road trip
Why drive it ? Exceptional mountain scenery over Highwood Pass (the highest paved road in Canada) helped earn its place as one of the best road trips in Canada.
Best time – Do the drive from June 15th through till late October. The road over Highwood Pass is closed from December 1 – June 14th every year.
Time needed – Do it as a long day trip or spend a night or two in the mountains.
Experience – This drive is approximately 350 km long if done as the full loop. Do it in either direction. I like starting with the drive to Longview in the morning – as the light over the prairies is beautiful. Finish the day with a meal in Canmore before heading home. No matter which way you do it, enjoy first-rate mountain scenery for most of its length. It's also a great drive for seeing bighorn sheep and grizzly bears.
Shorten the drive by eliminating the Smith Dorrien – Spray Lakes Trail to Canmore. Instead continue north on Highway 40 to meet up with the Trans-Canada.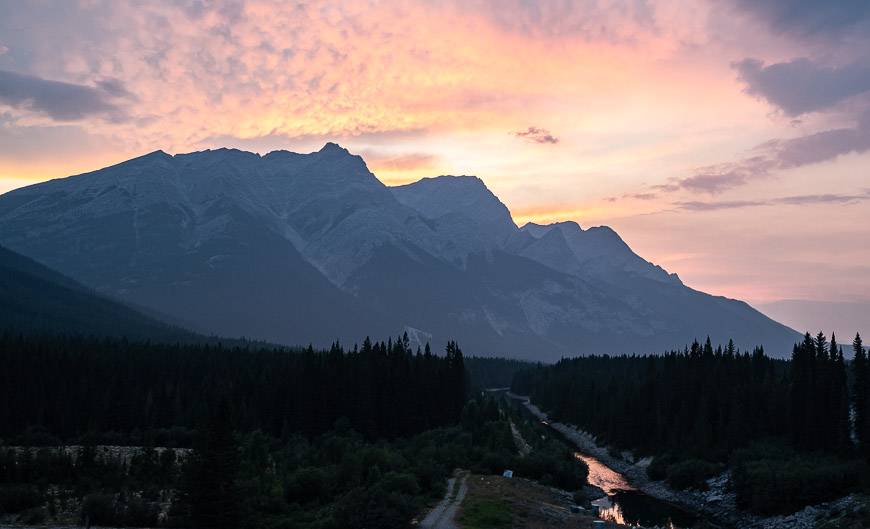 There are an amazing number of first rate hikes near Highwood Pass but don't forget the bear spray. Short hikes I'd suggest include the Ptarmigan Cirque hike, Arethusa Cirque and the Elbow Lake – Rae Glacier hike.
Places to stay once you're in the mountains include Mount Engadine Lodge , Kananaskis Mountain Lodge and Kananaskis Wilderness Hostel. Your other choice is one of the many B&B's or hotels in Canmore like Basecamp Resorts.
Banff to Jasper via the Icefields Parkway
Why drive it? The Icefields Parkway is one of the most beautiful road trips in Canada and never fails to impress.
Best time – It can snow in any month of the year along the Icefields Parkway, but at least in the summer and early fall chances are slimmer that it will happen. The winter can be beautiful but there isn't much in the way of services or cell phone coverage.
Time needed – You can drive from Banff to Jasper in about four hours without any stops. But it would be just as easy to take four or more days especially if you're into camping and hiking.
Experience – Enjoy first rate mountain landscapes for the entire drive – along with the chance to explore or at least see Lake Louise, Peyto Lake, Mistaya Canyon, Bow Pass, Sunwapta Falls, Athabasca Falls, and the Columbia Icefields.
There are loads of places to camp along the Icefields Parkway so you can really enjoy the experience for days on end. Hiking is world-class and there are plenty of interesting hostels, lodges and hotels to stay in. For more information read Canada's Most Scenic Drive – Banff to Jasper.
Always be on the lookout for wildlife. And go prepared for far cooler weather than you might expect in summer.
Recommended reading: 19 Unmissable Stops on the Icefields Parkway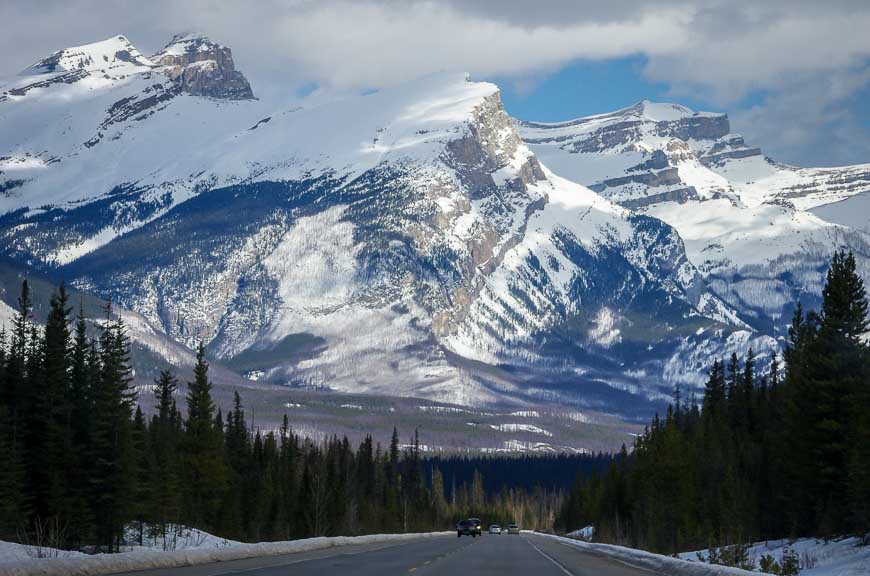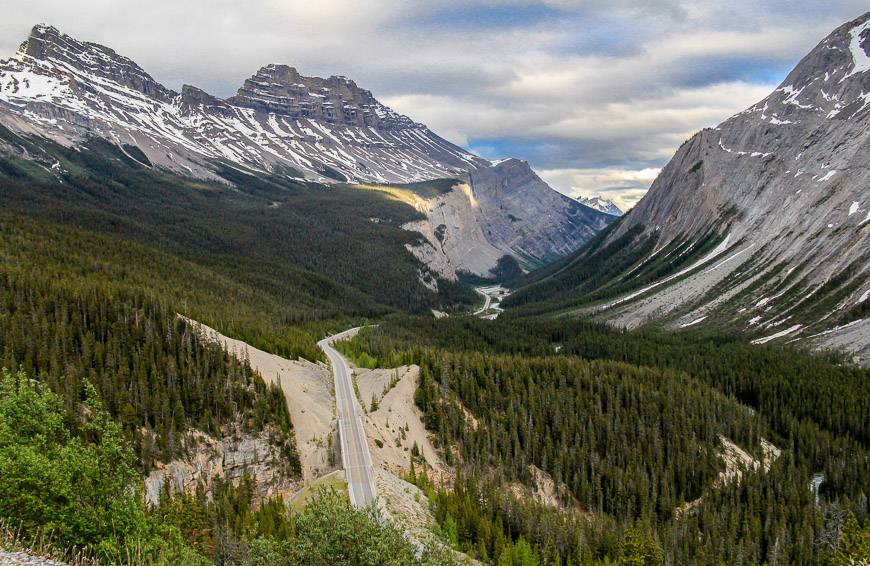 Cowboy Trail from Black Diamond to the Frank Slide
Why drive it? Pretty ranch country, mountain views and farmers markets in the summer make this one of the road trips in Canada to remember.
Best time – It's pretty year round.
Time needed – Allow a half day, more if you spend some time in the Crowsnest Pass area
Experience – Highway 22 or the Cowboy Highway as it's called in Alberta actually starts up near Edmonton. But it's the 150 km section between Black Diamond and the Frank Slide that is particularly beautiful.
Stop in Millarville if you're a fan of farmer's markets and at Lundbreck Falls. I highly recommend to visit to the Interpretive Centre at Frank Slide. If you plan well in advance, book a meal at the Longview Steakhouse for the return, called one of the best steak restaurants in North America.
Lethbridge – Writing-on-Stone Provincial Park – Cypress Hills Provincial Park – Medicine Hat – Lethbridge
Why drive it? Hit the big sky country that is southern Alberta along with a couple of outstanding provincial parks and a UNESCO site. Start and finish in Lethbridge, south of Calgary. It's one of less well traveled road trips in Canada.
Best time – Summer and fall
Time needed – Allow a couple of days so you can explore the provincial parks at leisure.
Experience – You won't see this road trip on any list and yet it offers lots of surprises and beauty. A large part of it takes you through farm country and in summer passed fields ablaze in yellow and blue – canola and flax.
Visit Writing-on-Stone Provincial Park, Canada's newest UNESCO site, Red Rock Coulee if you like geology or photography and Cypress Hills Provincial Park within spitting distance of the Montana border. Its home to the highest hills east of the Rockies, and a range of eco-systems that make it interesting for nature lovers.
In Medicine Hat, home of a thriving café culture, visit Medalta – the historic clay district. This road trip would combine well with a visit to the Great Sand Hills in Saskatchewan.
Maple Creek to Grasslands National Park road trip in Saskatchewan
Why drive it? Beautiful prairie scenery, great birding and funky small towns.
Best time – Spring, summer and fall when it's easier to get accommodation
Time needed – A couple of days, more if you want to spend extra time in Grasslands National Park
Experience – Start in Maple Creek driving 230 km to the West Block of Grasslands National Park. It's very beautiful countryside – with big skies, beautiful old grain elevators and birds galore.
In the West Block you can do an 80 km drive – called the Ecotour Scenic Drive, beginning on Highway 18 east of Val Marie on Hwy 18. Look for plains bison and settler homesteads.
Then head for the East Block and drive the 11 km Badlands Parkway, which opened in 2019.
If you're near Maple Creek, I highly recommend a stay at nearby historic Reesor Ranch.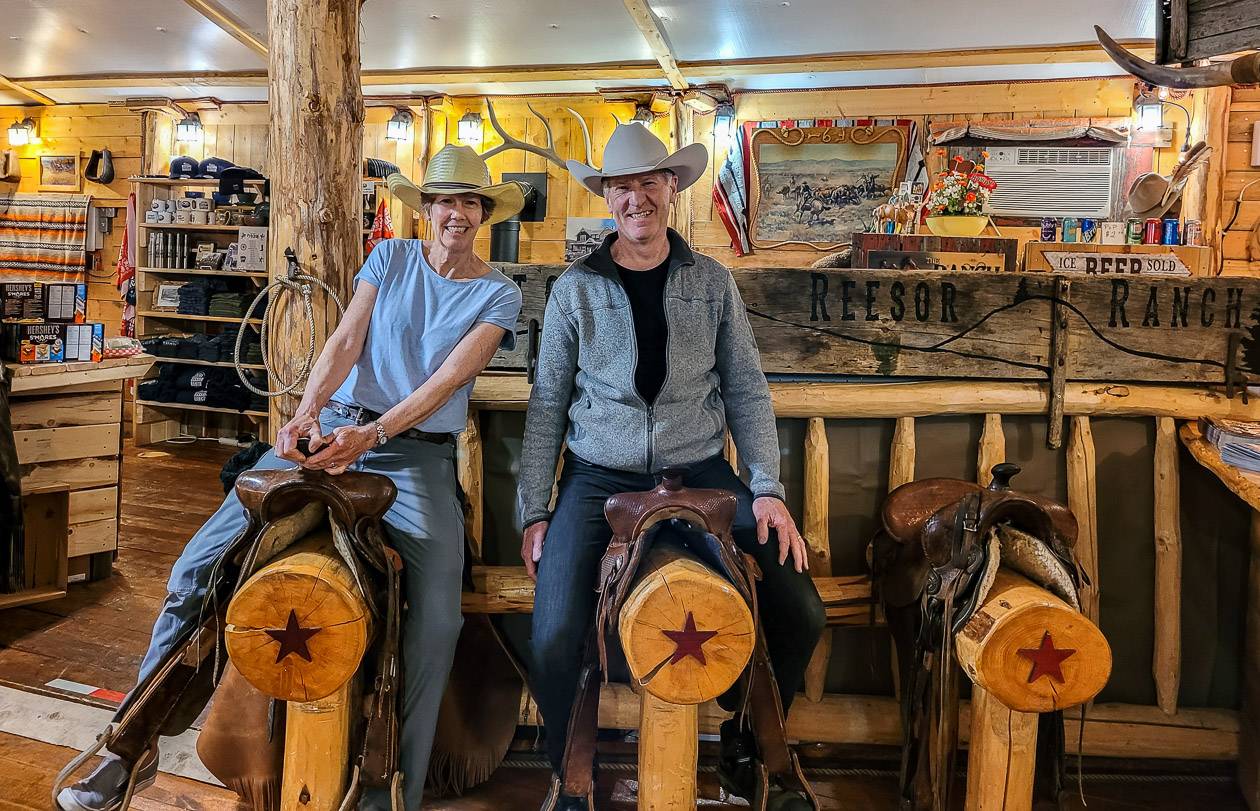 Prince Edward County, Ontario
Why drive it? Easily accessible from the Ottawa – Toronto corridor but far removed from any big city feel. Enjoy pastoral scenes, wineries galore, birding and beautiful beaches.
Best time – Spring, summer and fall
Time needed – A day but a weekend is better.
Experience – Drive through Prince Edward County past pastoral scenery with stops at numerous wineries, art galleries and artisan food shops. The Taste Trail alone could keep you busy for a weekend. There is also an Arts Trail and a couple of historic towns to check out – Picton and Wellington.
Don't miss a trip to the Prince Edward Point Bird Observatory or Sandbanks Provincial Park – for its lovely beaches and warm water.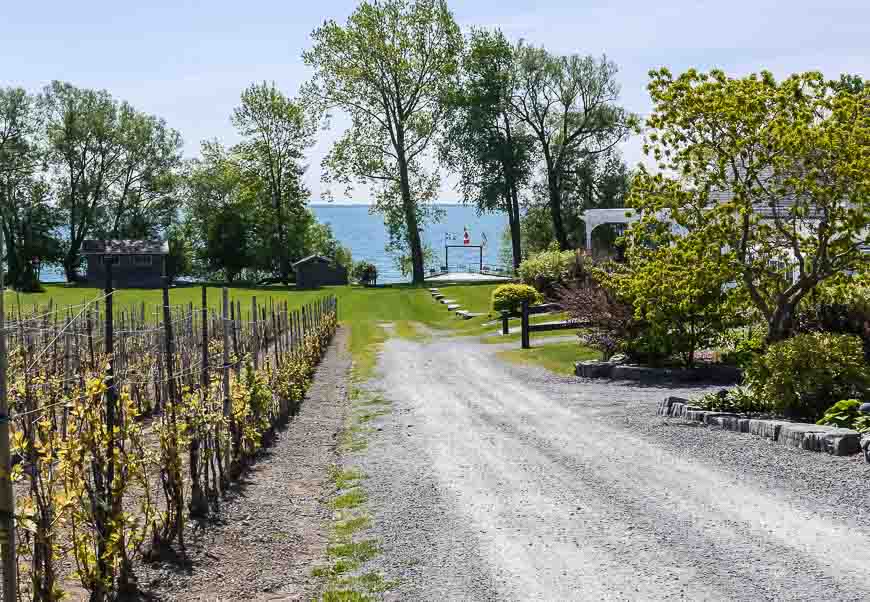 Lake Superior's North Shore drive
Why drive it? Get up close to Lake Superior and enjoy rugged Lake Superior scenery and some truly lovely beaches.
Best time – Summer and fall are ideal, especially when the colours are in full swing.
Time needed – Allow at least a few days so you can get out and do some of the exceptional hikes in the area.
Experience – Its 700 mostly empty kilometres between Thunder Bay and Sault Ste. Marie. But there are lots of provincial parks worth exploring and one national park that is worth a detour. Near Thunder Bay stop in at Sleeping Giant Provincial Park – and climb the giant if you want some of the best Lake Superior views on the entire drive.
Pukaskwa National Park offers lots of camping and several superlative hiking experiences. For something easy with a big beautiful beach, hike the Southern Headland Trail.
Try to book a beach-front campsite in Lake Superior Provincial Park. Use it as a base for some incredible hiking like the Nokomis Trail or the hike to Agawa Falls. .
This is one of the road trips in Canada that is best suited to people who embrace the outdoors.
Road trips in Canada – the Gaspé Peninsula in Quebec
Why drive it? One of the most beautiful road trips in Canada offers rugged coastal scenery and French culture.
Best time – Drive it in the summer when B&B's and restaurants are open.
Time needed – A minimum of two days to do the area justice, especially if you drive the full 1095 km from Rivière-du-Loup to Gaspé.
Experience – Experience one of Canada's legendary scenic drives along with a good dose of French culture. Enjoy coastal landscapes, beaches, Forillon National Park and Percé Rock. Include a side trip to Bonaventure Island to admire the thousands of gannets.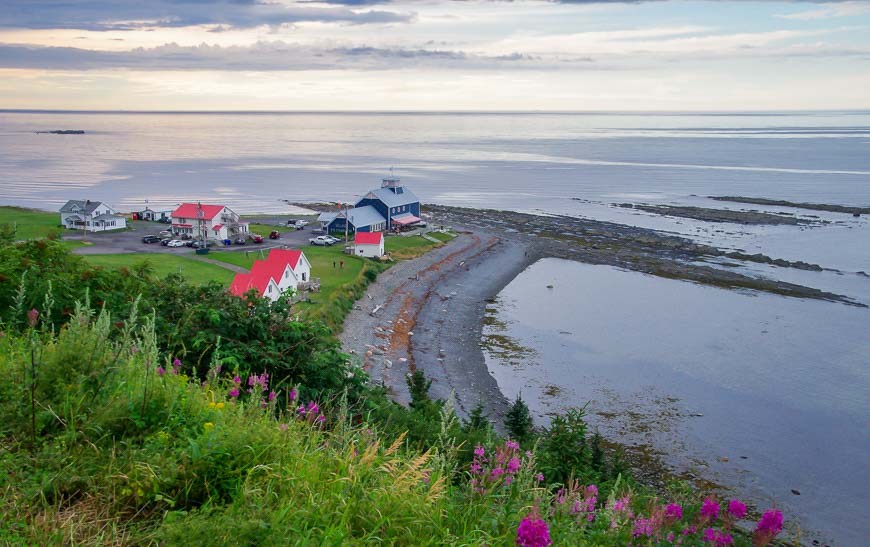 Quebec City to the end of Highway 138 –
one of the less busy road trips in Canada
Why drive it? Superb St. Lawrence River scenery, quaint small towns, Quebecois culture, the opportunity to drive to the end of a road and one of Canada's most unique national parks – the Mingan Archipelago National Park.
Best time – Go in late spring, summer and fall. In winter the driving can be treacherous.
Time needed – A minimum of two days but easily a week if you poke about and spend time in the national park.
Experience – This road-trip starts in Quebec City, hugging the north shore of the St. Lawrence River for most of its 1,060 kilometres though there are long swaths where you're in the forest. Still there are enough beautiful areas to explore that I highly recommend it.
Outside of Quebec City, Baie St. Paul and La Malbaie are worthwhile stops. In Tadoussac the whale-watching is amazing as are short exploratory kayaking trips.
Baie Comeau and Sept-Îles are good places for an overnight stop but if you're short on time push through to Havre-Saint-Pierre, the gateway to Mingan National Park Reserve. I highly recommend camping on one of the islands so you can explore at leisure or spend a night in a lighthouse while enjoying the puffins, at least if your timing is good.
Read: Quebec Road Trip: Quebec City to Havre-Saint-Pierre
Road trips in Canada – The Cabot Trail in Nova Scotia
Why drive it? Drive through charming small towns, quaint fishing villages, and the spectacular Cape Breton Highlands National Park.
Best time – Summer and fall – especially fall with the glorious colours.
Time needed – You can knock off the 300 km comfortably in a day but I recommend several overnight stops to take advantage of hiking and sightseeing opportunities.
Experience – The Cabot Trail makes a loop around the northern part of Cape Breton Island in Nova Scotia passing through the very scenic and hilly Cape Breton Highlands National Park. There are plenty of interesting stops along the way including Baddeck – the home of Alexander Graham Bell, and an amazing museum.
Stop in the pretty Maragaree Valley if you're into fly-fishing. Use Chéticamp as a base especially if you're into whale watching. The east side of the Cabot Trail is home to Ingonish, and the famous Highland Links Golf Course. Enjoy beaches, inspiring vistas, pink, rocky shores and quaint fishing villages.
Recommended reading: Cycling the Cabot Trail on Cape Breton Island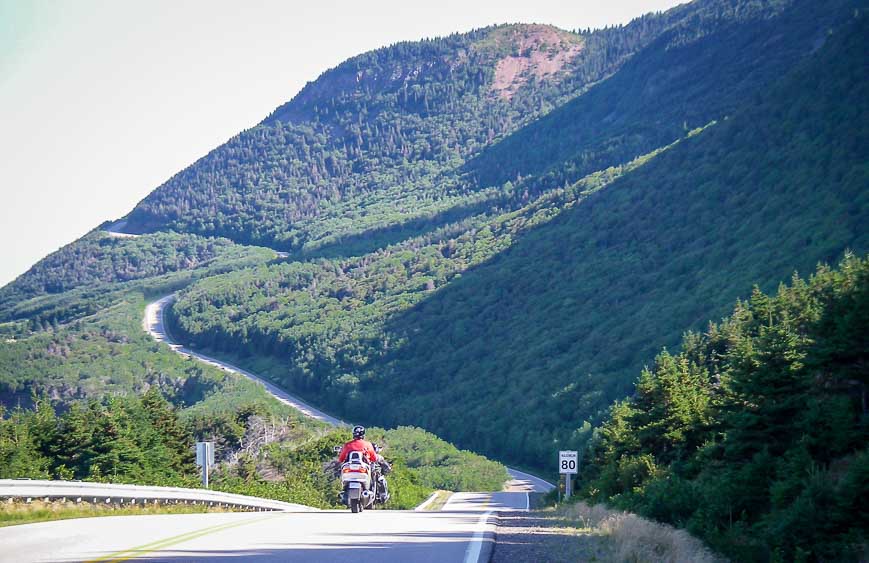 The Viking Trail in Newfoundland road trip
Why drive it ? Enjoy a diverse mix of rugged coastal scenery, colourful fishing villages, Gros Morne National Park and L'Anse aux Meadows National Historic Site.
Best time – Summer is best as everything is open.
Time needed – Allow a minimum of three days one way.
Experience – Its 417 km one way from Deer Lake to St. Anthony near the tip of the Great Northern Peninsula in Newfoundland. Along the way there are a wealth of places to explore.
Do the scenic boat tour of Western Brook Pond and then perhaps one of the fabulous hikes in Gros Morne National Park. Include a visit to the Port au Choix National Historic Site in St. Barbe.
Don't miss a stop at the only known Viking settlement in North America, L'Anse aux Meadows National Historic Site – and a UNESCO World Heritage Site. Catch some local theatre in one of the colourful fishing villages and be sure to get off the main highway and explore the gorgeous backroads. As one of the best road trips in Canada, you can also count on wonderful Newfoundland hospitality, wherever you go.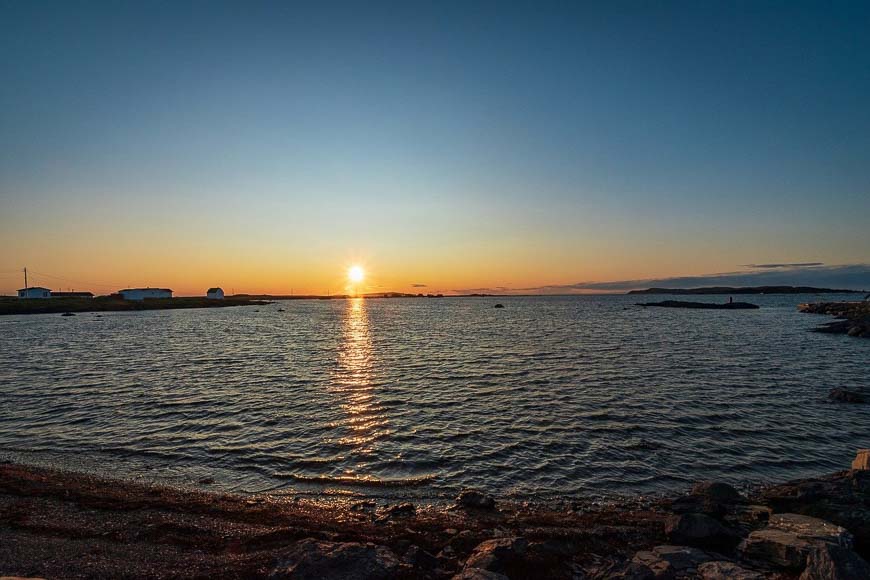 Bonavista Peninsula – one of the off-the-beaten-path road trips in Canada
Why drive it? Spectacular coastal views with icebergs and puffins in season
Best time – Summer and fall
Time needed – A day, more if you elect to take a birding or iceberg viewing trip in season.
Experience – Start in Trinity and do a loop drive north to Bonavista, west to Knight's Cove and return to Trinity. The distance isn't large – just over 100 km – but what a punch this drive packs.
Stop in Elliston to admire the root cellars, visit the puffin colony. and then continue to Bonavista. Check out the lighthouse and icebergs if you're visiting in June. Then visit the hamlets of Newman's Cove and Knight's Cove before returning to Trinity. Go on a whale watching tour or hike the beautiful Skerwink Trail.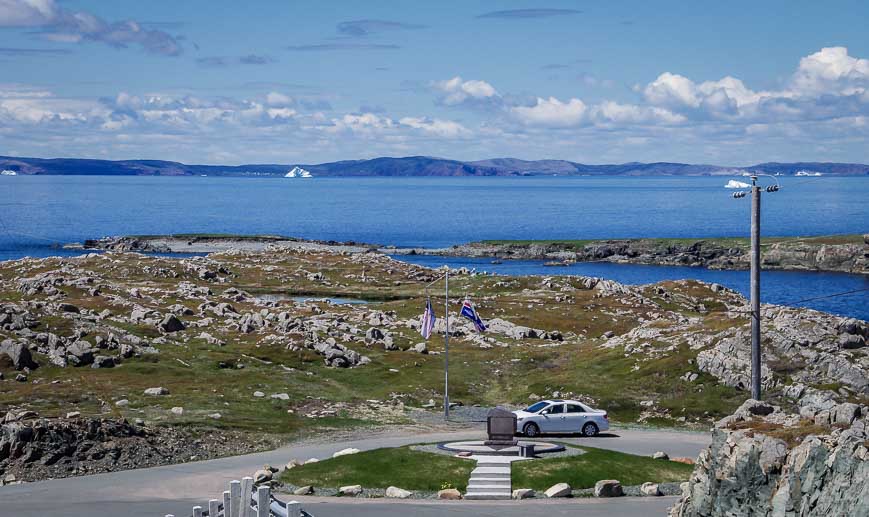 More road trips in Canada I'd recommend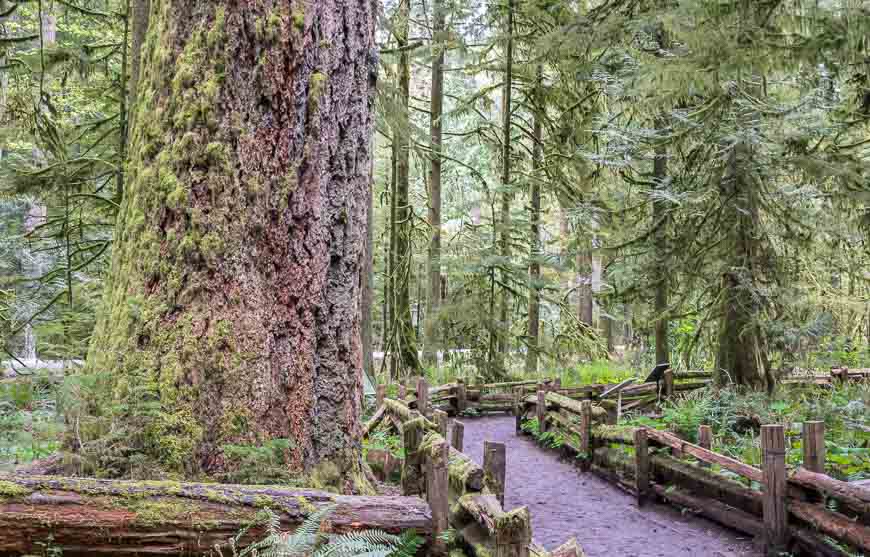 Click on the photo to bookmark to your Pinterest boards.